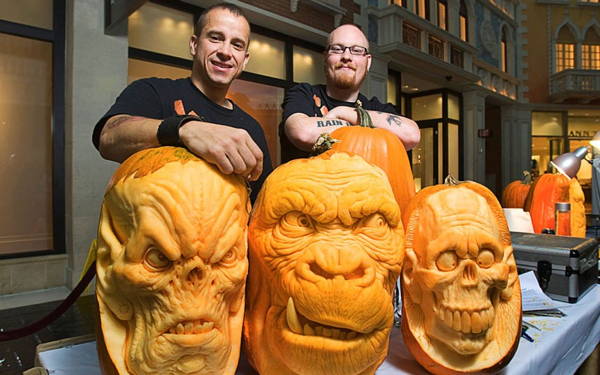 No creepy Halloween costume would be complete without a jack o lantern. Dubbed by leading newspapers as the "Picasso of Pumpkins," artist Ray Villafane takes what is generally considered a simplistic and often sticky autumnal ritual and transforms it into an incredibly intricate and realistic work of art.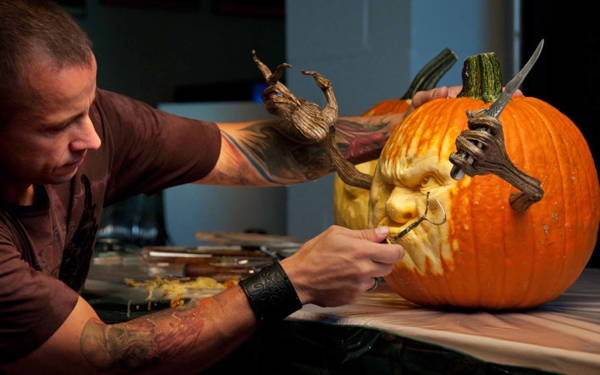 Currently based in Phoenix, Arizona, prior to becoming Pumpkin Sculptor At-Large Ray worked as an art teacher. It wasn't until he offered to carve a pumpkin for one of his students that he realized he had such an incredible and unique talent.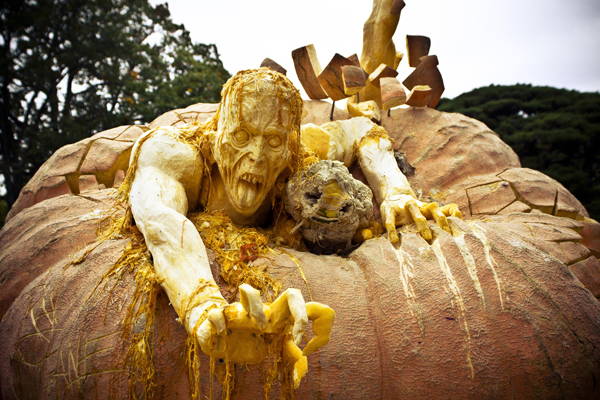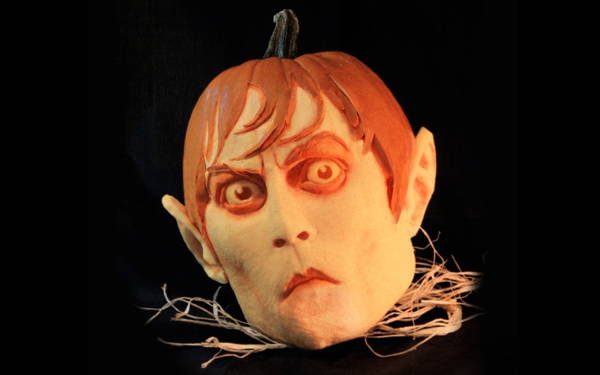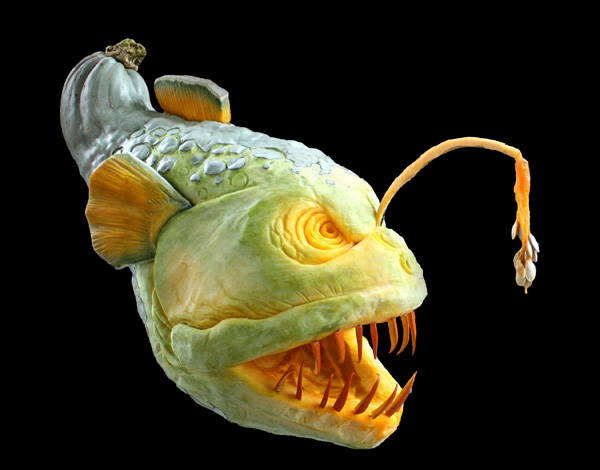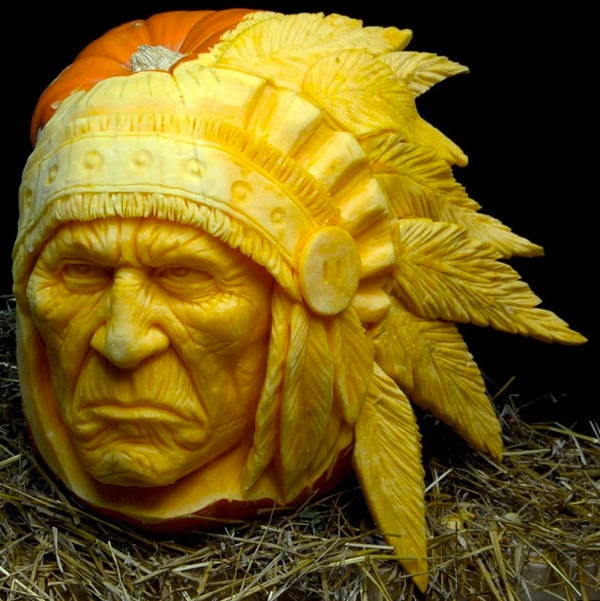 The rest, as they say, is history. Upon discovering his gift with gourds, Ray was soon commissioned to be a commercial sculptor for DC and Marvel Comics, where he was able to refine his natural abilities.