Before Marilyn Monroe and Jayne Mansfield, Jean Harlow was the original "blonde bombshell" — and these iconic photos show why.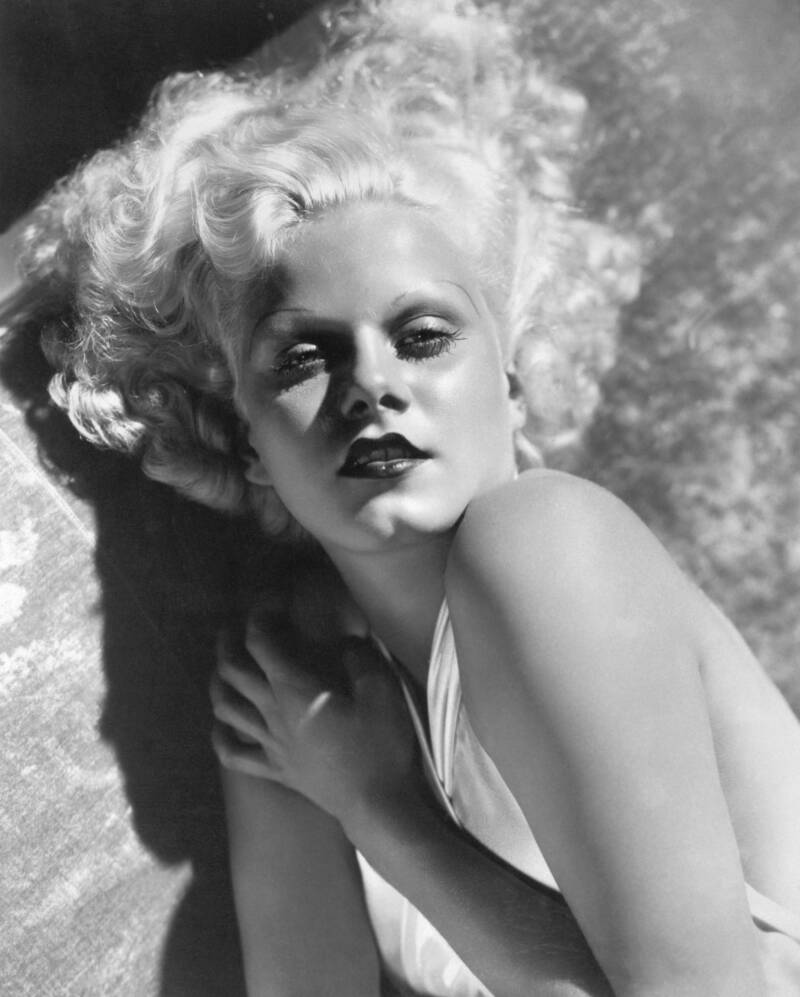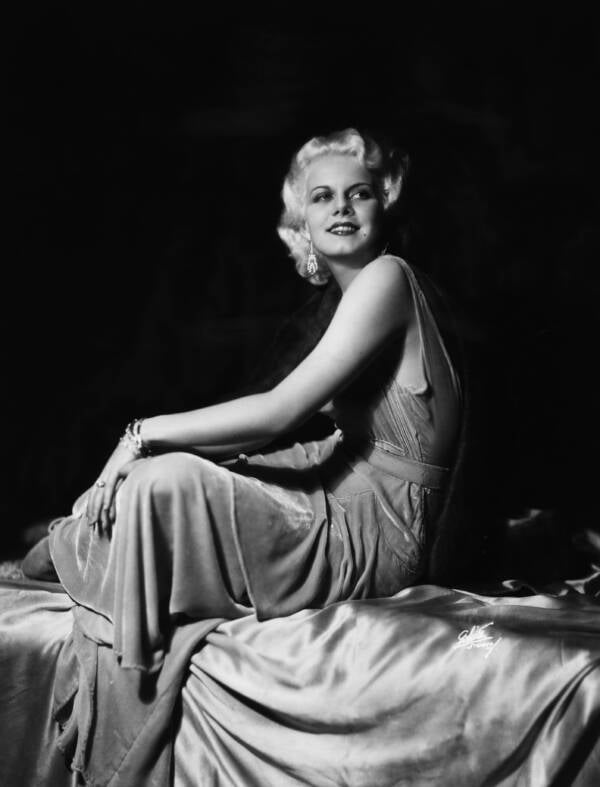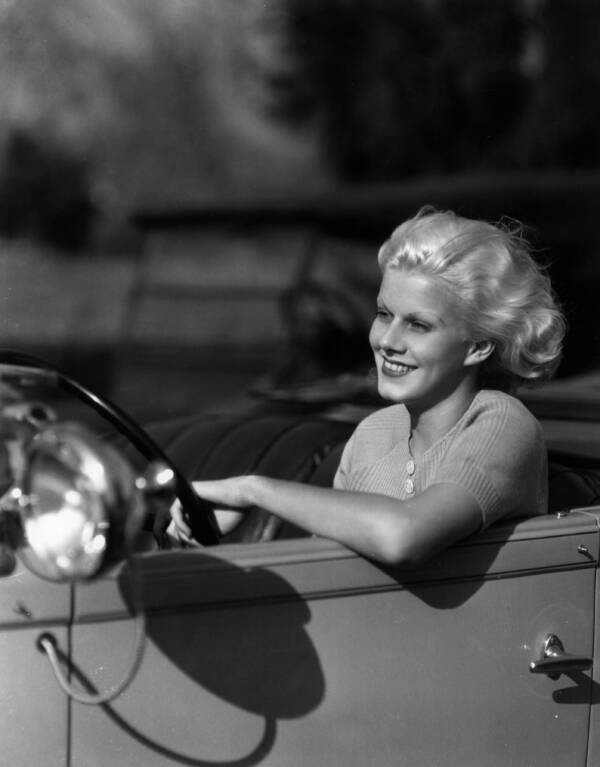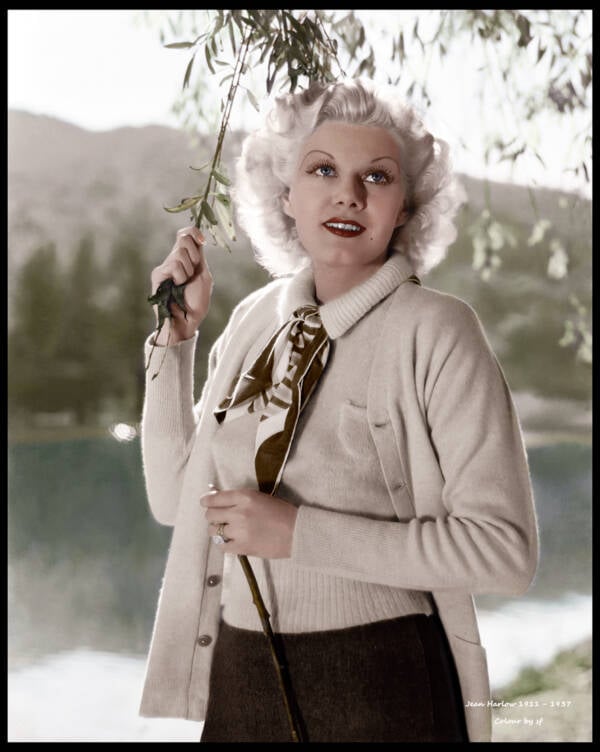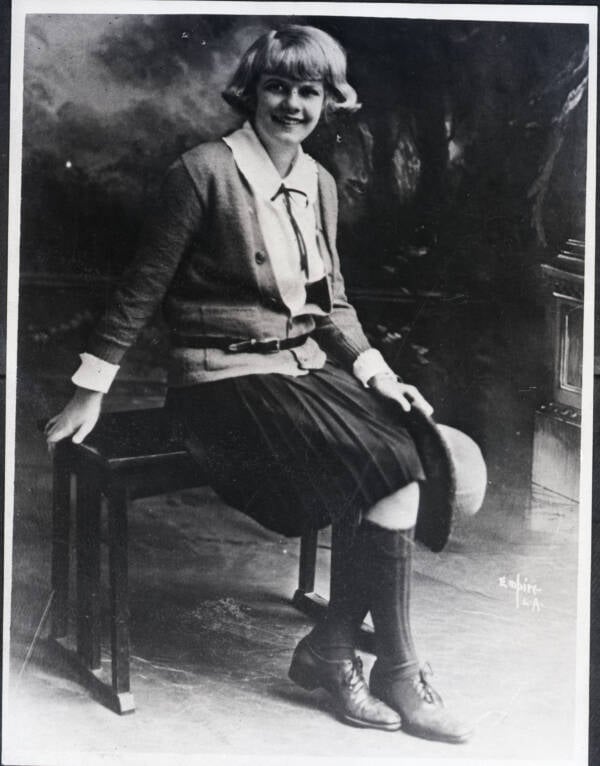 Bettmann/Contributor/Getty Images
John Kobal Foundation/Getty Images
General Photographic Agency/Getty Images
John Springer Collection/CORBIS/Corbis via Getty Images
Hulton Archive/Getty Images
Clarence Sinclair Bull/John Kobal Foundation/Getty Images
Evening Standard/Hulton Archive/Getty Images
ullstein bild/ullstein bild via Getty Images
Keystone-France/Gamma-Keystone via Getty Images
John Kobal Foundation/Getty Images
Keystone-France/Gamma-Keystone via Getty Images
Silver Screen Collection/Getty Images
George Hurrell/John Kobal Foundation/Getty Images
Hulton Archive/Getty Images
Virgil Apger/John Kobal Foundation/Getty Images
u/defactosithlord via r/OldSchoolCool
Michael Ochs Archives/Getty Images
Bettmann/Contributor/Getty Images
ullstein bild/ullstein bild via Getty Images
Virgil Apger/Hulton Archive/Getty Images
Screen Archives/Getty Images
John Kobal Foundation/Getty Images
Keystone-France/Gamma-Keystone via Getty Images
She was a renowned actress, comedienne, and the reason why peroxide sales skyrocketed in the 1930s. Jean Harlow only embraced Hollywood because her mother yearned for the spotlight. But fate insisted that the sultry star leave a significant mark on pop culture — before leaving too soon.
As a movie star, Harlow was at the forefront of a trend. "Sound came in 1929. Jean Harlow was the very first blonde bombshell who spoke and made sound on screen," notes Jean Harlow expert and collector Darrell Rooney.
Harlow's captivating career included 36 films over just 10 years. Her iconic look was marked by the platinum hairstyle created by beautician Mr. Max Factor, which caused him to coin the very phrase "blonde bombshell."
A big-screen vixen, Jean Harlow carved out a niche in Old Hollywood that many other hopefuls would set out to emulate. However, only a select few would reach or surpass the status that she provided the benchmark for.
One star who managed to do so was the legendary Marilyn Monroe, who idolized Jean Harlow growing up. In fact, some say Monroe modeled her winsome onscreen persona after Jean Harlow's real personality.
See some of the most iconic images of Jean Harlow in the photo gallery above, then learn more about her life and death below.
The Early Life And Career Of Jean Harlow
Born on March 3, 1911, in Kansas City, Missouri, Harlean Harlow Carpenter had simple childhood dreams and hoped to become a writer. It was her mother who wanted her to become the star that she never was.
As Harlean's mother got divorced, relocated, attempted to break into the movie industry, and eventually remarried, the young girl suffered from numerous childhood illnesses, including meningitis and scarlet fever.
By the time Harlean was 16 years old, she had eloped with a wealthy young man named Charles McGrew and relocated to Beverly Hills. There, she was noticed by movie executives and began to receive offers to appear in films. Much to the delight of Harlean's mother, she decided to give acting a try.
Harlean and McGrew soon divorced, as he didn't support her pursuing a career in Hollywood. But Harlean, who started using her mother's maiden name as Jean Harlow, was about to start an exciting new chapter.
According to HISTORY, Jean Harlow initially worked with producer Hal Roach, appearing in the movies Double Whoopee and The Saturday Night Kid in 1929. But it was only when she started working with Howard Hughes that she got her big break in 1930, with the film Hell's Angels.
From there, her fame grew to epic proportions and her talent continued to shine. But in the midst of her success, she'd also endure heartbreak.
Love And Tragedy For A Hollywood Icon
As Jean Harlow continued to delight movie audiences in films like Red-Headed Woman and Red Dust, she found love again. She married her second husband, producer Paul Bern, in 1932. But in a tragic turn of events, Bern unexpectedly died just two months into the couple's union, while Harlow was spending a night at her mother's house.
Since Bern had reportedly been found dead in the couple's house with a gunshot wound to the head and a gun in his hand, the police ruled his death a suicide. But according to SFGATE, not everyone believes that Bern killed himself — especially since MGM fixers had apparently been to the home hours before police showed up and may have altered the death scene.
And MGM also had a story prepared to explain why Bern had committed suicide — one that Harlow publicly disagreed with.
"They said, 'Paul Bern killed himself because he was impotent and couldn't satisfy his younger, glamorous wife,'" collector Darrell Rooney told Fox News. "This is incredibly salacious in 1932 and this is playing around the world... But the thing about Jean Harlow that's interesting is that she didn't go along with what MGM said. She said, 'There was nothing wrong with my marriage.' She kept insisting on it. She defied the studio, and she stood by her husband."
Some believed that Bern was murdered by his first wife Dorothy Millette (who he may have still been married to when he wed Harlow). Shockingly, Millette herself was found dead by suicide shortly after Bern's death.
Following the tragic incident, Harlow began an affair with boxer Max Baer. Shortly thereafter, she married her third husband, cinematographer Harold Rosson. This marriage lasted less than a year, and some believe the union may have been arranged by MGM because they didn't want Harlow to be associated with the drama between Baer and his estranged wife.
Jean Harlow eventually found the love of her life in actor William Powell. But while the two entered a serious romantic relationship, the couple would never marry. And tragically, Harlow soon fell seriously ill.
The Death Of Jean Harlow
During the 1937 filming of Jean Harlow's last movie, Saratoga, she was visibly sick and weak, worrying the cast and crew. According to LAist, she eventually collapsed right on the set of the film and had to be taken to the hospital.
At first, it was thought that Harlow was merely dealing with a severe case of influenza. But that was just one health issue she had — her kidneys were also failing. And at the hospital, she was diagnosed with uremic poisoning.
Jean Harlow died just a few days later on June 7, 1937. She was only 26 years old at the time, and the world was shocked by her untimely demise.
Before long, rumors began to spread regarding her death. Some wondered whether she had been poisoned or badly beaten by one of her ex-husbands, or if her mother forbade her from using modern medicine that could have saved her. Some even speculated that her hair dye killed her, that she drank herself to death, or that she suffered from a botched abortion.
In reality, the most likely explanation is that Jean Harlow's past experiences with childhood illnesses — especially scarlet fever — had irreversibly damaged her kidneys. They then slowly failed, sending her to an early grave.
Tragically, if something like this happened today, doctors could have potentially saved her. But in 1937, there was no way to treat kidney failure.
Louis B. Mayer of MGM organized Harlow's funeral in Hollywood, and William Powell paid for his love's body to be laid to rest in Forest Lawn Memorial Park, in Glendale, California. Her gravestone bears the words "Our Baby."
Today, Harlow is remembered as a talented and beautiful actress whose star would have likely continued to shine brightly for decades onward. Though she died tragically young, there's no question that she paved the way for countless other young comediennes to follow in her footsteps.
---
After looking through these iconic photos of Jean Harlow, read about Rita Hayworth, the 1940s sex symbol with a tragic life story. Then, find out the details behind Marilyn Monroe's untimely death.