Known as "La Belle Époque," France's golden age at the turn of the 20th century was a period of cultural and economic growth — but it all ended with the outbreak of the Great War.
Between 1871 and 1914, France entered a golden era, a period that saw transformative developments in nearly every field: art, design, industry, technology, medicine, education, travel, entertainment, and even nightlife.
The era, set between two wars, was a time of major urban development and cultural innovation. Against the backdrop of the "City of Light," this time of peace also yielded some of the brightest minds the world had ever seen. Painters such as Claude Monet forever changed the history of art while scientists like Marie Curie expanded the horizon of human knowledge.
Of course, such peace and prosperity could not last forever. By 1914, with World War I on the horizon, nostalgia for those turn-of-the-century years reached a peak, and the period was given the name La Belle Époque.
Below, explore this "beautiful era" through a gallery of colorized photos that show off La Belle Époque in stunning vividness.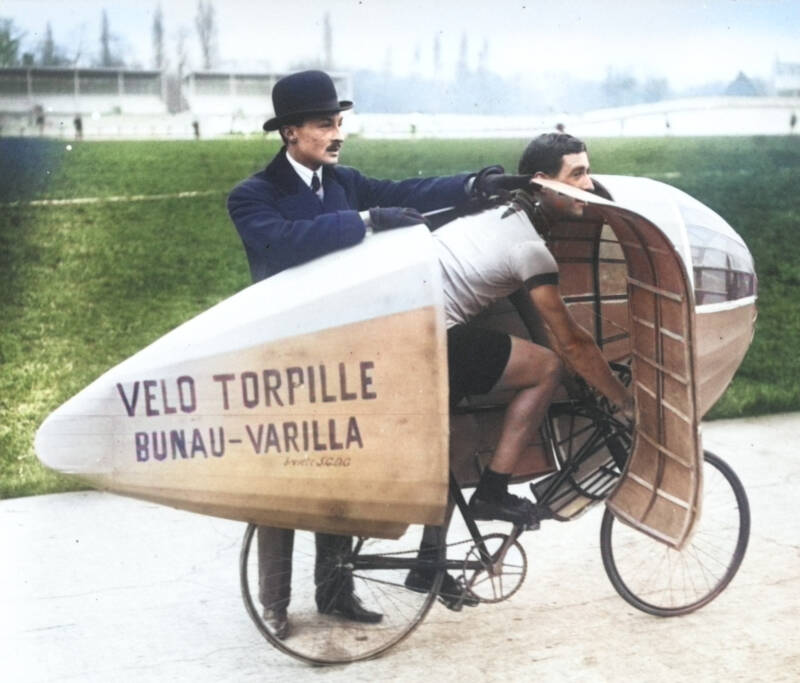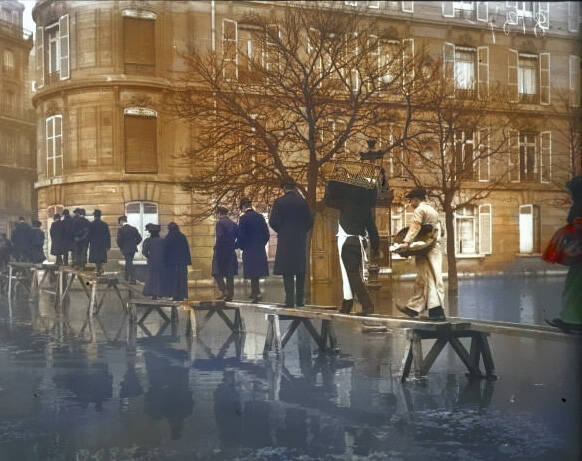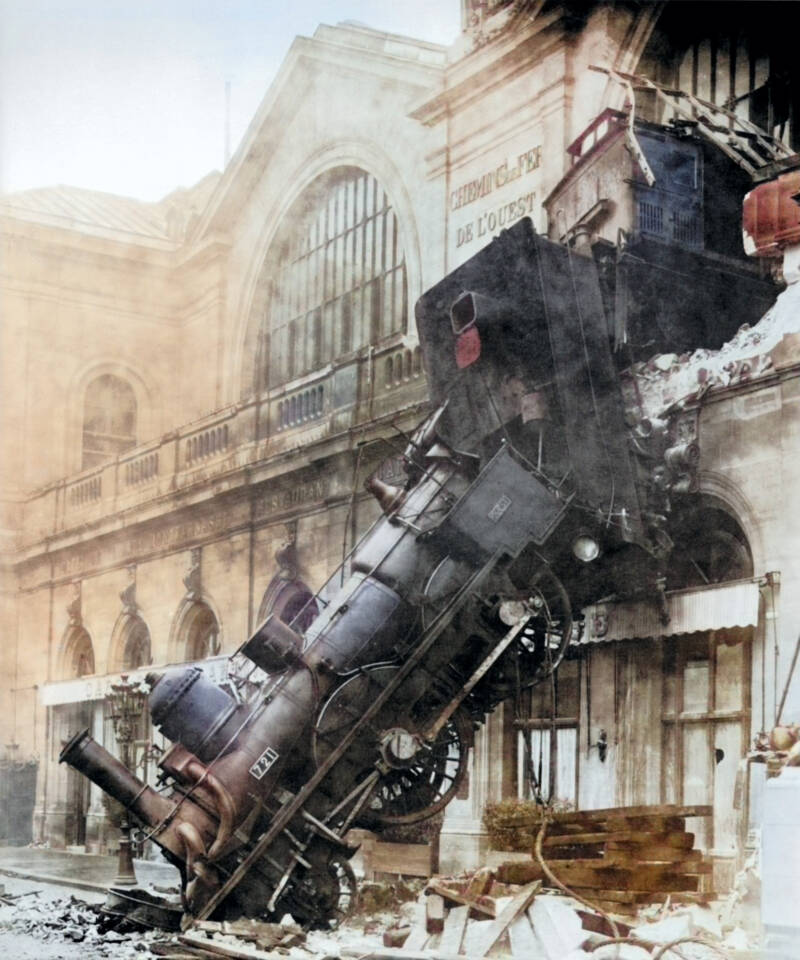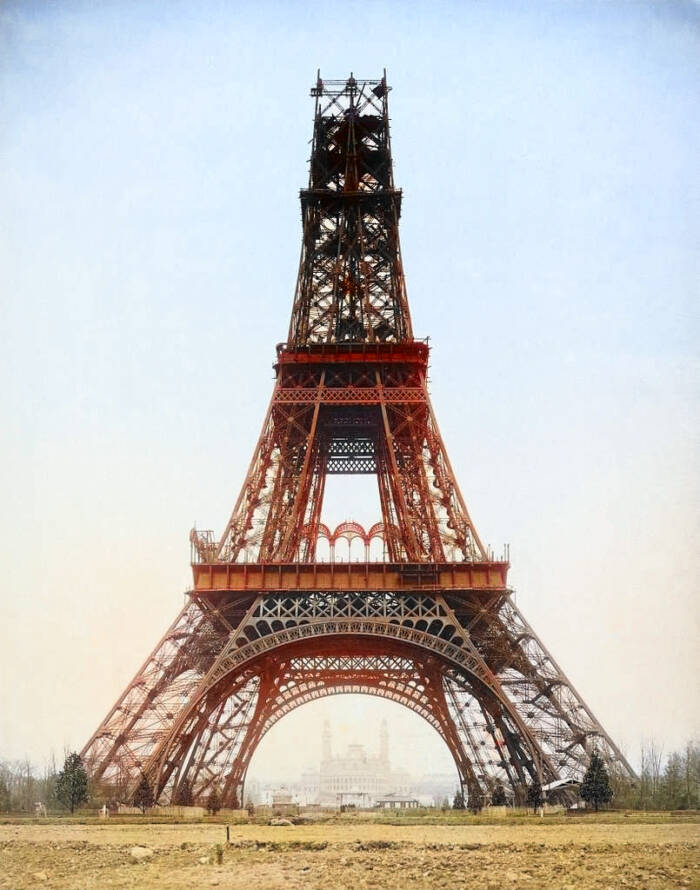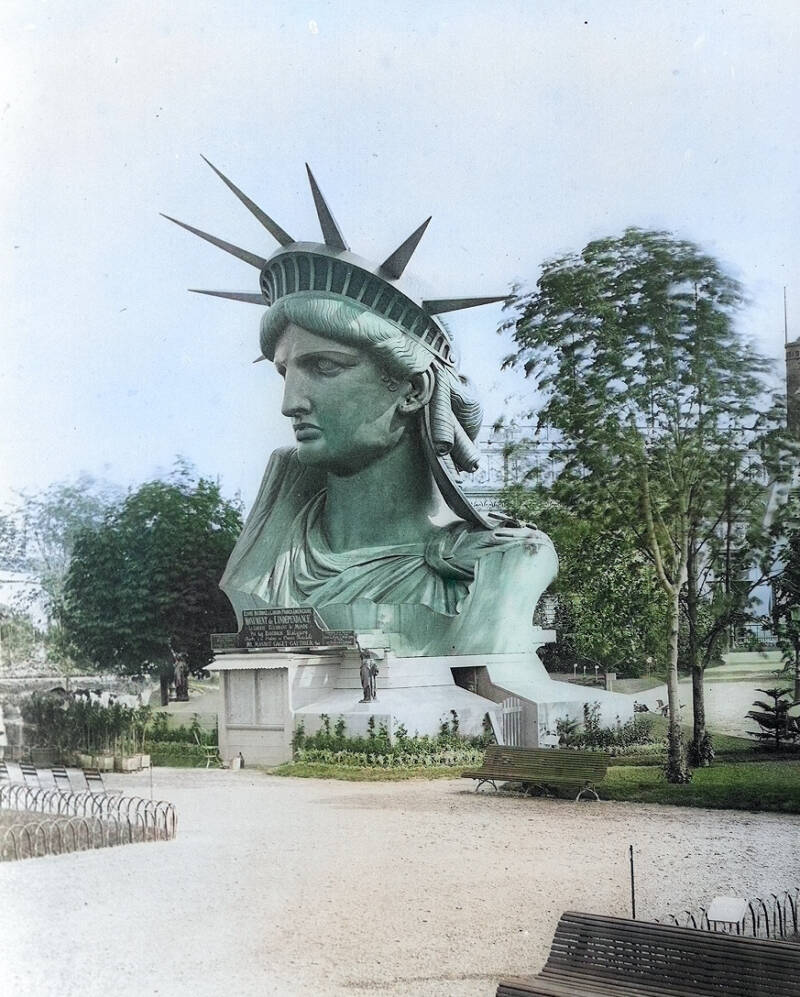 Universal Images Group North America LLC/Alamy Stock Photo
ClassicStock/Alamy Stock Photo
Clarence O. Becker Archive/Alamy Stock Photo
Sueddeutsche Zeitung Photo/Alamy Stock Photo
INTERFOTO/Alamy Stock Photo
photo-fox/Alamy Stock Photo
Sueddeutsche Zeitung Photo/Alamy Stock Photo
AF Fotografie/Alamy Stock Photo
Archive Farms Inc/Alamy Stock Photo
Sueddeutsche Zeitung Photo/Alamy Stock Photo
Shawshots/Alamy Stock Photo
The Fall Of The Paris Commune
La Belle Époque began with an ending. From March 18 to May 28, 1871, France was ruled by a revolutionary government that seized Paris in the wake of the Franco-Prussian War. Though it only ruled for two months, the Paris Commune marked a significant turning point in a post-Napoleonic France.
This short-lived government established multiple progressive, anti-religious, and socialist policies, including the separation of church and state, rent remission, and the abolition of child labor. But on May 21, 1871, the French Army struck back against the Paris Commune. The ensuing chaos became known as la semaine sanglante, or "Bloody Week."
According to the HISTORY, the Communards resisted but found themselves overwhelmed by the French Army. Street by street, they were pushed back until they were surrounded at the heart of Paris. At least 10,000 people were killed, but some experts have estimated the death toll may have been as high as 20,000.
In the process of this massacre, numerous buildings and structures were set ablaze. Among these were the Haussmann apartments along rue de Rivoli, Paris' city hall, and even the Tuileries Palace.
With the Paris Commune removed from power, a new government was established — and was tasked with rebuilding the City of Light. The inadvertent result was the beginning of La Belle Époque.
Cultural Innovations In Paris During 'La Belle Époque'
One of the greatest symbols of France's new golden age was, of course, the Eiffel Tower. Constructed between 1887 and 1889, France's greatest cultural icon was originally built as the centerpiece for the 1889 World's Fair.
But the Eiffel Tower wasn't the only addition to Paris' skyline during this time period. As art historian Kelly Richman-Abdou writes for My Modern Met, the era also saw the construction of several prominent Beaux-Arts buildings like the Gare d'Orsay (now the Musée d'Orsay), the Petit Palais, the Grand Palais, and the Palais Garnier opera house.
The cultural resurgence wasn't limited to architecture, either. Some of the world's most renowned artists called Paris their home during La Belle Époque, including Claude Monet, Pierre-Auguste Renoir, Edgar Degas, and Camille Pissarro.
This group of artists led the Impressionist movement and laid the foundation for later movements such as Cubism, a favorite style of Pablo Picasso, and Post-Impressionism, which saw the rise of Paul Cézanne and Vincent van Gogh.
Alongside a surge of revolutionary artists came the popularization of Art Nouveau posters, which were often used to advertise various cultural events.
The social scene was also thriving during La Belle Époque, with countless entertainment establishments popping up across the city. Chief among these hotspots was the world-famous cabaret, the Moulin Rouge.
Paris during La Belle Époque truly was the height of culture, and the era was an innovative and transformative moment in history. But all good things must come to an end eventually — and La Belle Époque ended just as it had begun: with war.
World War I And The End Of 'La Belle Époque'
While Paris may have thrived during this golden era, not all was well. According to Offbeat France, although many Parisians enjoyed wealth and luxury, there were still plenty of poor French citizens struggling in the countryside. Many of these people found their way to the city as agricultural crisis drove them from the farmlands, but they hardly settled into lavish lifestyles.
Many citizens crowded together in shantytowns without heating, food, or clean drinking water. Workers flocked to factories, including children, who made up more than 10 percent of the workforce. And though it is perhaps not surprising, women also suffered greatly, as their rights were few and far between.
Imperialism was reaching a boiling point as well. European countries squabbled endlessly over territories in Africa and the Middle East — and suddenly, the long period of peace came to an end.
World War I, then called the Great War, plunged Europe into a years-long conflict that would have world-changing repercussions. Perhaps it was this startling juxtaposition that afforded La Belle Époque its name — a rose-tinted, nostalgic period of time before the First World War.
The era certainly had its problems, but it was also a time of great innovation, when the arts flourished and new technology improved the daily lives of Parisians in ways never before possible.
French society changed forever during La Belle Époque, leaving behind an everlasting mark on the world.
---
After exploring turn-of-the-century Paris through these colorized photos, look through this collection of 30 colorized Great Depression images. Or, check out this gallery of 99 colorized photos that breathe life into the past.