"We made a pact that, if we died, we would be happy to put our bodies to the service of the rest of the team."
How far could you go to survive? Would you do whatever it takes? Would you even eat human flesh? It's something many people have asked themselves when they hear tales of survival in extreme circumstances.
But Roberto Canessa doesn't have to wonder. He's done it.
In 1972, Canessa was a 19-year-old medical student accompanying his rugby team on a trip from Uruguay to attend a match in nearby Chile. To get there, they needed to fly a small plane over the rugged Andes mountains. But after entering severe turbulence, the pilot made a mistake and began descending while they were still over the mountains. Within a few seconds, the plane smashed into a snow-capped peak.
Canessa survived the crash of Uruguayan Air Force Flight 571, but he was one of the few who did. Dozens of passengers were dead or in serious condition with broken bones or bits of debris embedded in their body.
Over the next few days, several more passengers died from exposure on the freezing mountainside or from their injuries. And one night, an avalanche crashed over the survivors and swept another eight people to their deaths.
Canessa and the other survivors did everything they could to combat the elements. They fashioned blankets out of the plane seats and used aluminum from the plane to melt snow so that they would have something to drink. But the one thing they couldn't find was food.
In desperation, they turned to the one source of sustenance they had available: the bodies of their dead friends. In his book I Had To Survive, Canessa lays out his account of the ordeal, "You had to eat these dead bodies, and that was it. The decision to accept it intellectually is only one step, though. The next step is to actually do it."
Like many of the survivors, Canessa struggled with the idea of eating human flesh. "That was very tough. Your mouth doesn't want to open because you feel so miserable and sad about what you have to do."
But it seems that he and the other survivors took comfort in the idea that they would have been willing to sacrifice their bodies if needed. According to Canessa, "We made a pact that, if we died, we would be happy to put our bodies to the service of the rest of the team."
Eating the dead created a deep sense of a spiritual bond among the survivors, not just for those who were left but also for the dead whose sacrifice allowed them to carry on.
To Canessa, the decision to eat their bodies gave spiritual sustenance as well as physical nourishment. "I feel that I shared a piece of my friends not only materially but spiritually because their will to live was transmitted to us through their flesh," he stated.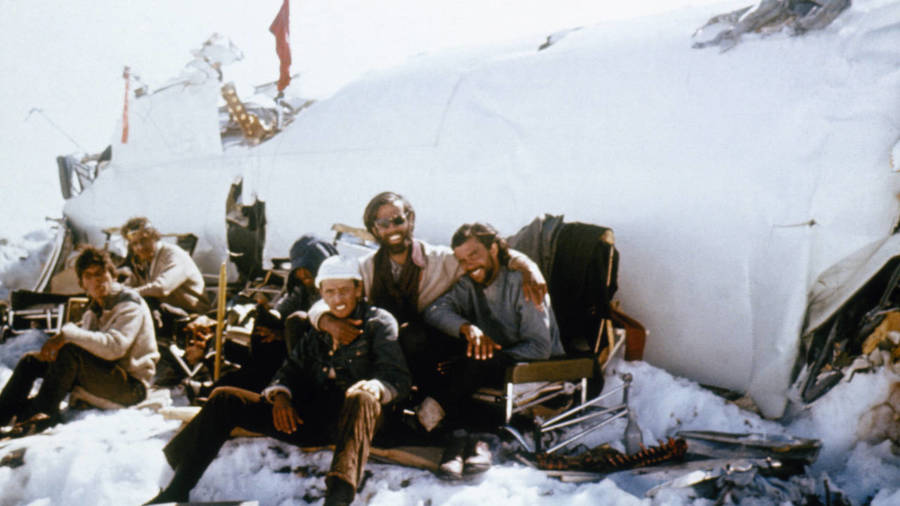 Canessa credits that will to live with his survival. And the food that the dead provided certainly sustained him as he and two other men embarked on a long trek through the mountains to find help.
The men hiked for 10 days through below freezing temperatures before finally finding rescue. Of the 45 people on board Uruguayan Air Force Flight 571, only 16 survived the two-month ordeal in the mountains. Their survival became known as the "Miracle In The Andes" and inspired numerous books and films, including Alive.
Roberto Canessa carried his experience into a career as a pediatric cardiologist. "It's my revenge on death," he says, "I tell the mother, "You have a big mountain to climb. I was there before. But the joy… that awaits you on the other side is spectacular!"
---
After reading about Uruguayan Air Force Flight 571, read about the Jameson Whiskey heir who once bought a girl just to see her eaten by cannibals. Then, check out the cannibal killer who's walking free and plans to eat again.