Over the years, Prince Philip has garnered quite a following, mainly for his uncanny ability to put his foot in his mouth when he speaks.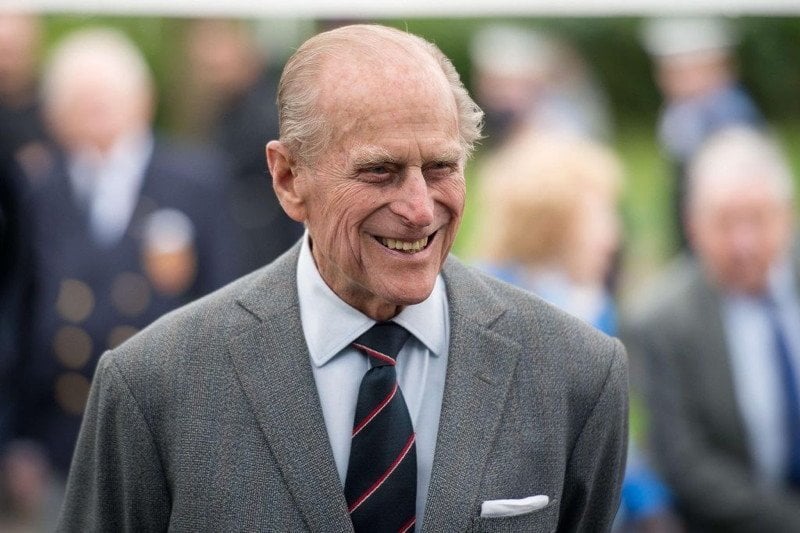 Prince Philip, also known as the Duke of Edinburgh, has been married to Queen Elizabeth II for 67 years, making him the longest-serving spouse to a monarch in British history. During that time, Philip has built a reputation of repeatedly putting his foot in his mouth when he speaks in public. Usually, it's something semi-racist or offensive that we would have expected from a Victorian royal 150 years ago.
So in a way, one could argue that the geriatric prince is simply maintaining tradition. Here are some of Philip's best, most cringe-worthy one-liners: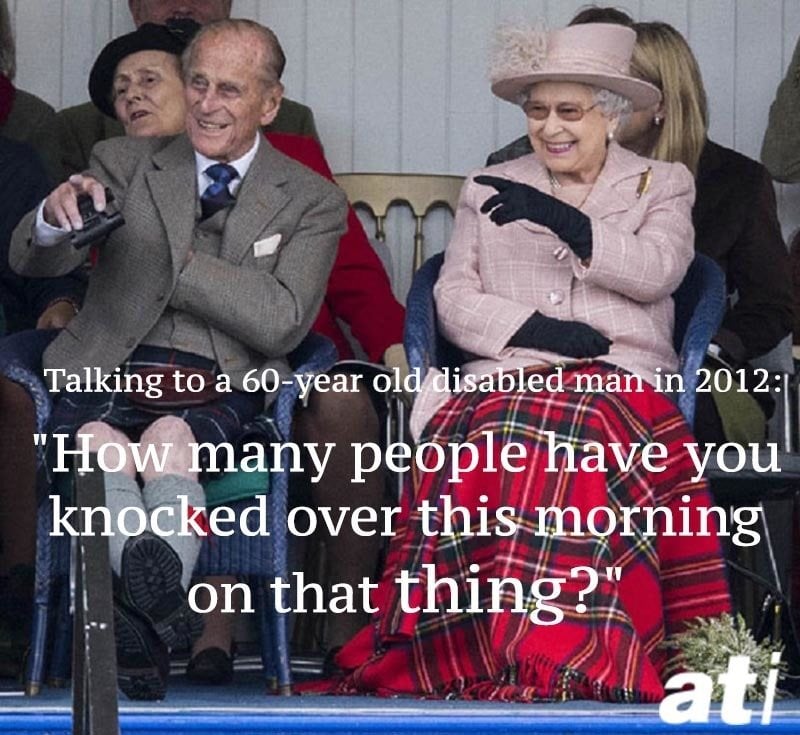 Talking to a 60-year-old disabled man in 2012: "How many people have you knocked over this morning on that thing?"
---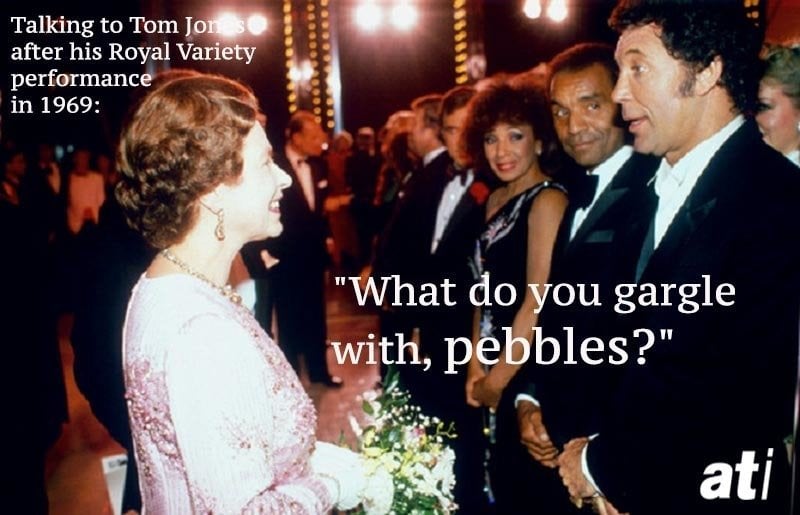 Talking to Tom Jones after his Royal Variety performance in 1969: "What do you do, gargle with pebbles?"
---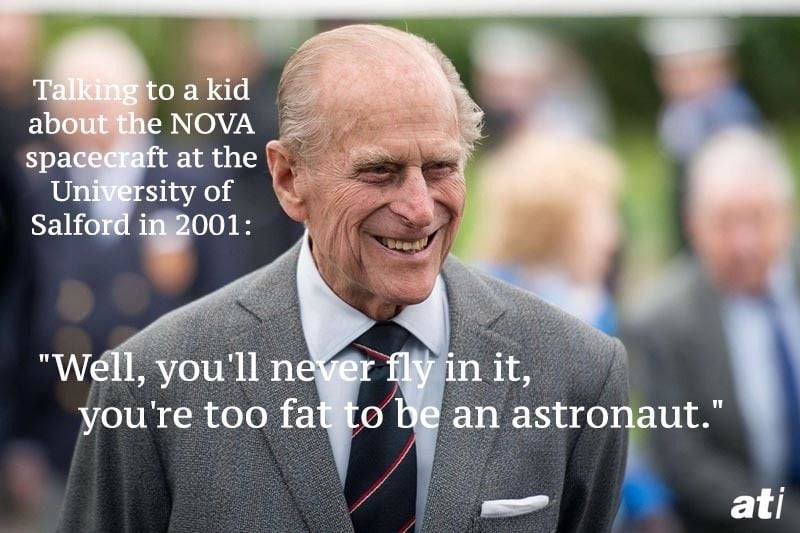 Talking to a child about the NOVA spacecraft at the University of Salford in 2001: "Well, you'll never fly in it — you're too fat to be an astronaut."
---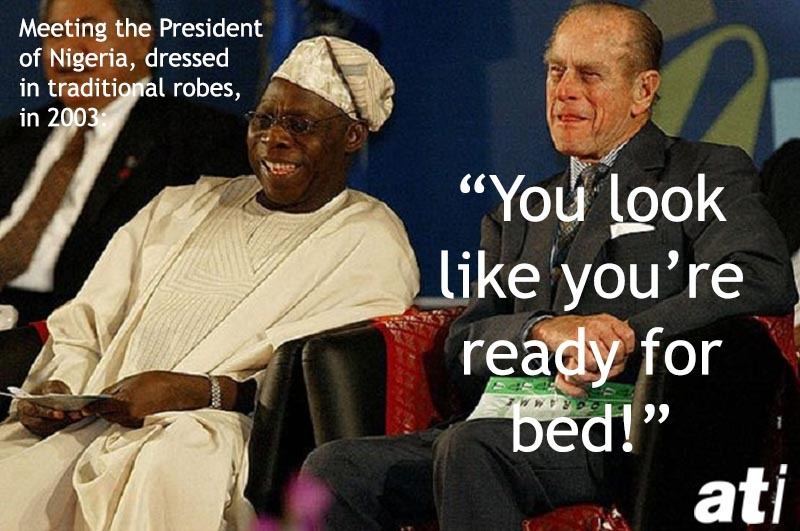 Meeting the President of Nigeria, who was dressed in traditional robes in 2003: "You look like you're ready for bed!"
---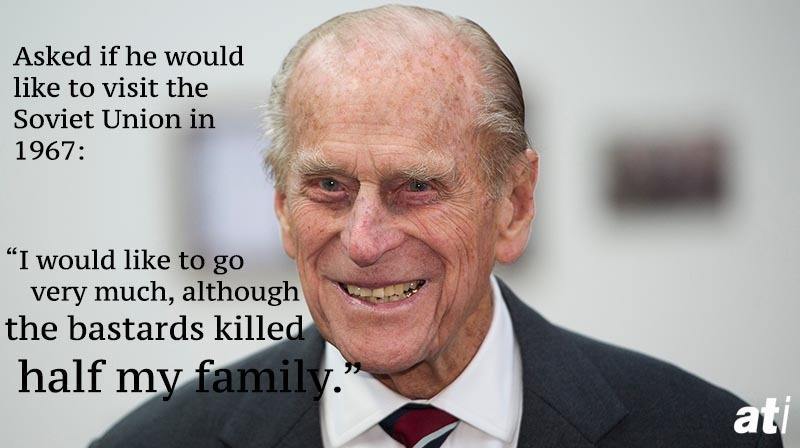 Asked if he would like to visit the Soviet Union in 1969: "I would like to go very much, although the bastards killed half my family."
---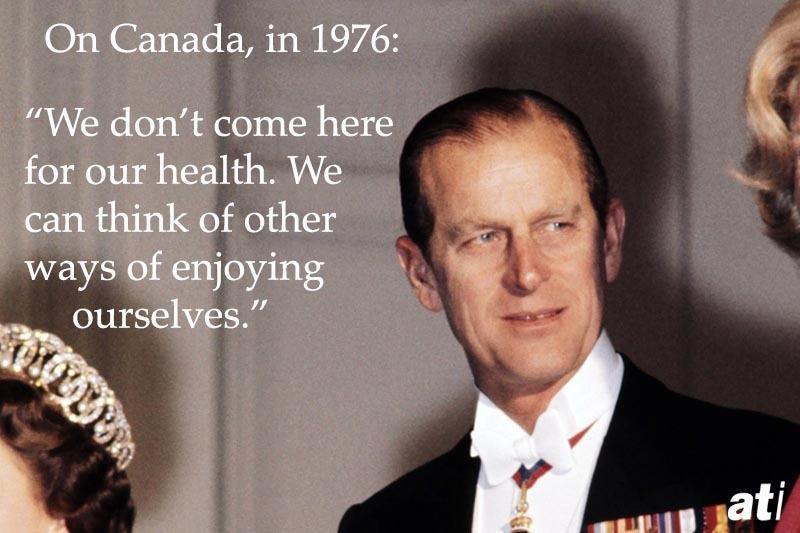 On Canada in 1976: "We don't come here for our health. We can think of others ways of enjoying ourselves."
---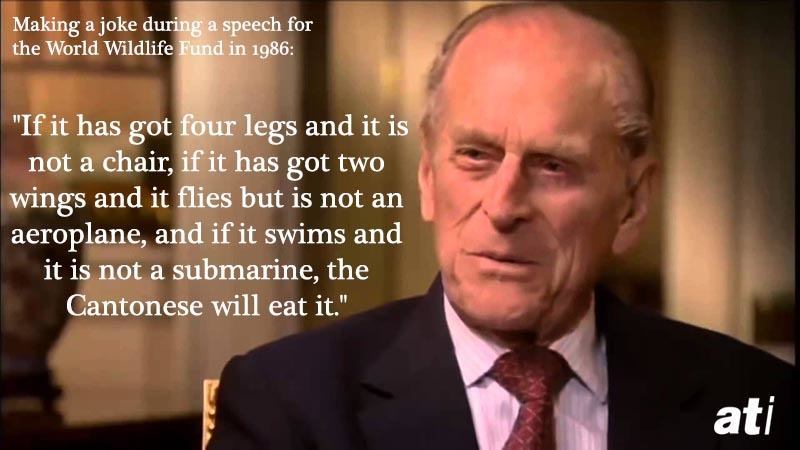 Making a joke during a speech for the World Wildlife Fund in 1986: "If it has got four legs and it is not a chair, if it has got two wings and it flies but is not an aeroplane, and if it swims and is not a submarine, the Cantonese will eat it."
---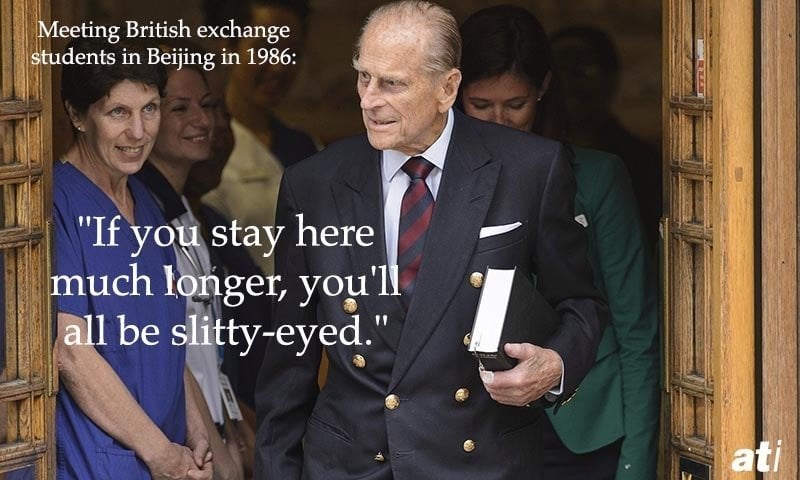 Meeting British exchange students in Beijing in 1986: "If you stay here much longer, you'll all be slitty-eyed."
---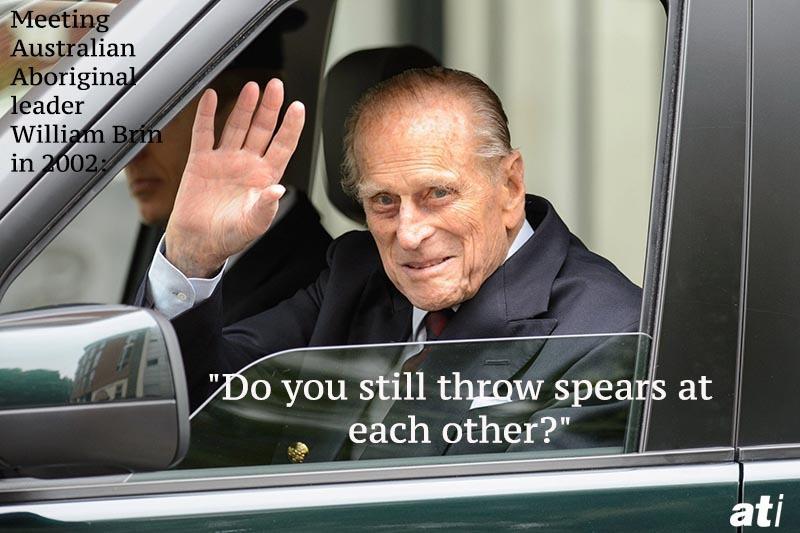 Meeting Australian Aboriginal leader William Brin in 2002: "Do you still throw spears at each other?"
---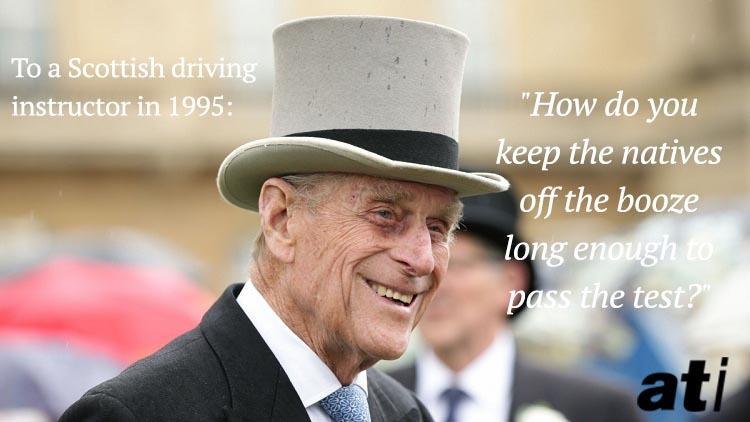 To a Scottish driving instructor in 1995: "How do you keep the natives off the booze long enough to pass the test?"
---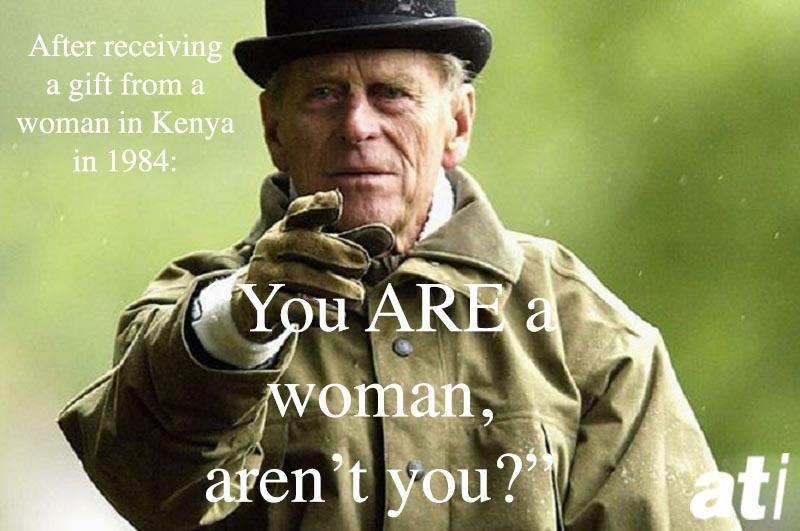 After receiving a gift from a woman in Kenya in 1984: "You ARE a woman, aren't you?"
---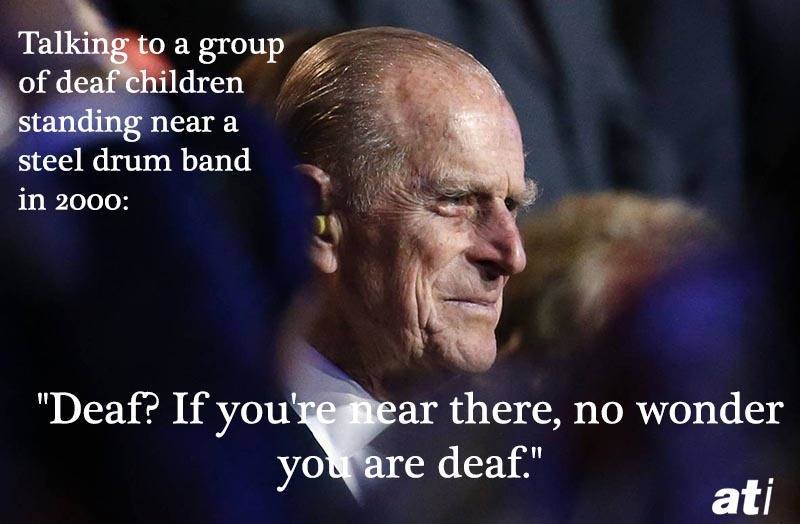 Talking to a group of deaf children standing near a steel drum band in 2000: "Deaf? If you're near there, no wonder you are deaf."
---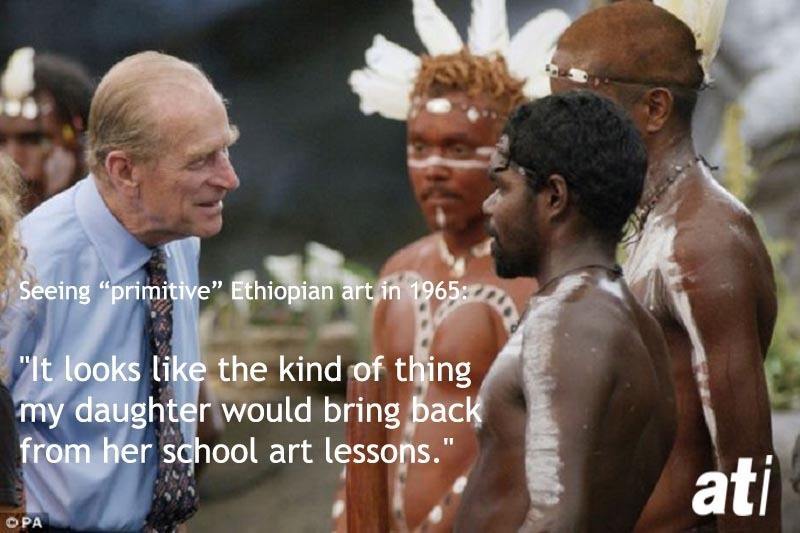 Seeing "primitive" Ethiopian art in 1965: "It looks like the kind of thing my daughter would bring back from her school art lessons."
---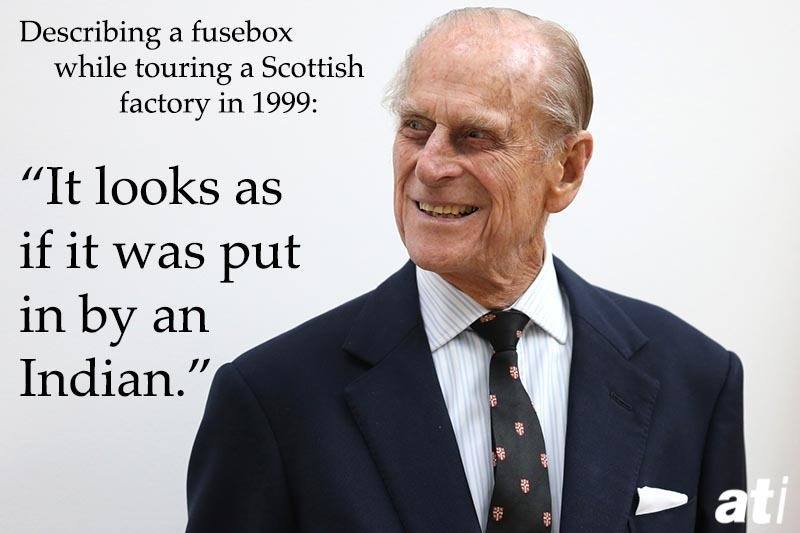 Describe a fusebox while touring a Scottish factory in 1999: "It looks as if it was put in by an Indian."
---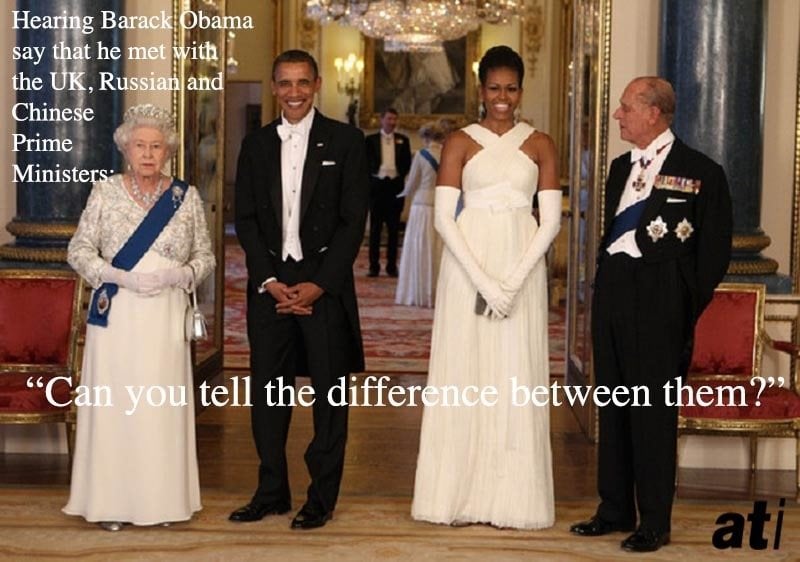 Hearing Barack Obama say that he met with the UK, Russian, and CHinese Prime Ministers: "Can you tell the difference between them?"
---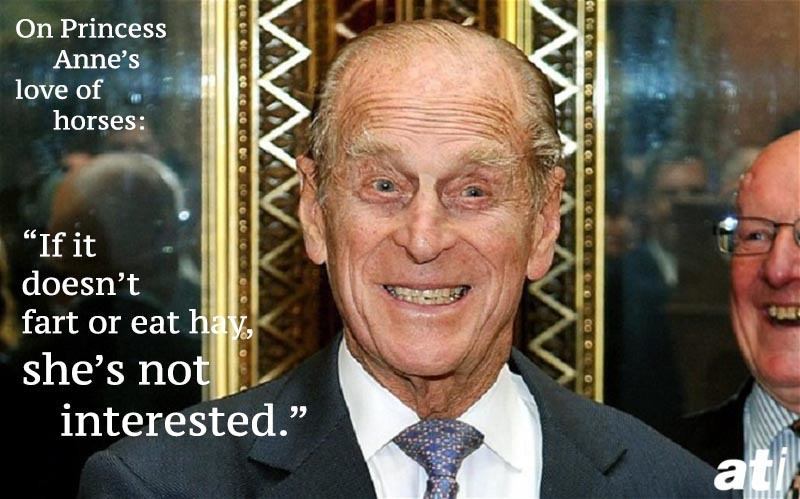 On Princess Anne's love of horses: "If it doesn't fart or eat hay, she's not interested."
---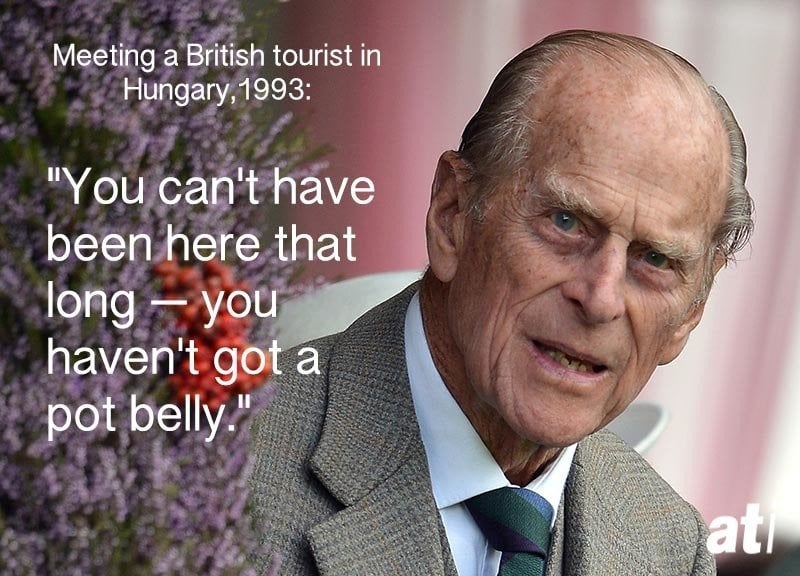 Meeting a Britist tourist in Hungary in 1993: "You can't have been here that long — you haven't got a pot belly."
---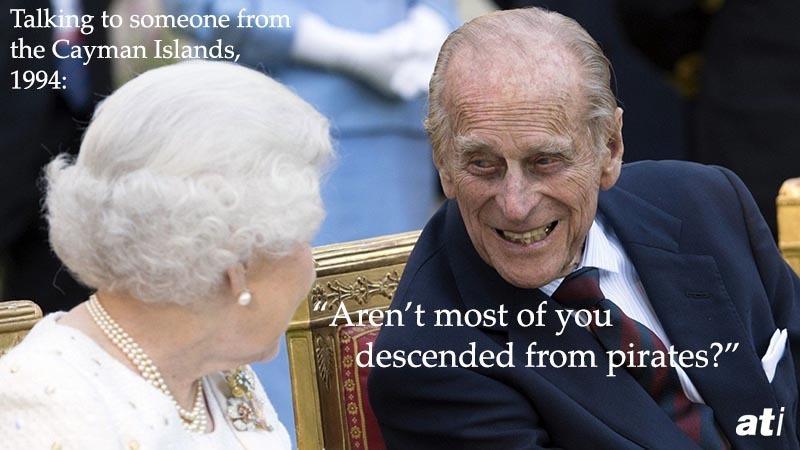 Talking to someone from the Cayman Islands in 1994: "Aren't most of you descended from pirates?"
---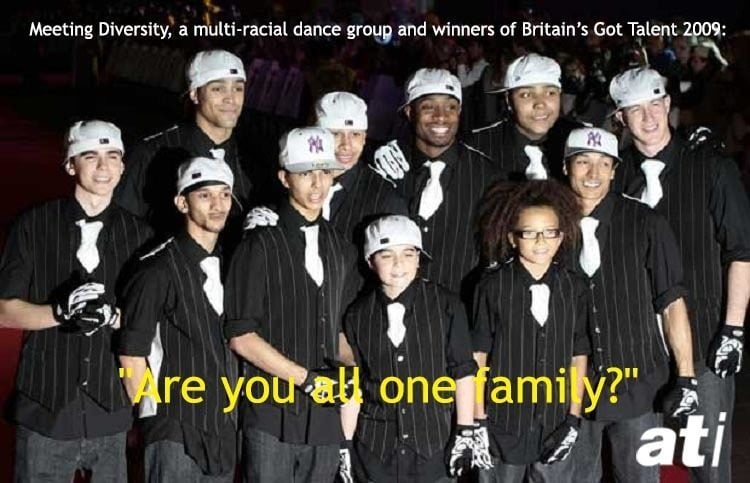 Meeting Diversity, a multi-racial dance group and winners of Britain's Got Talent in 2009: "Are you all one family?"
---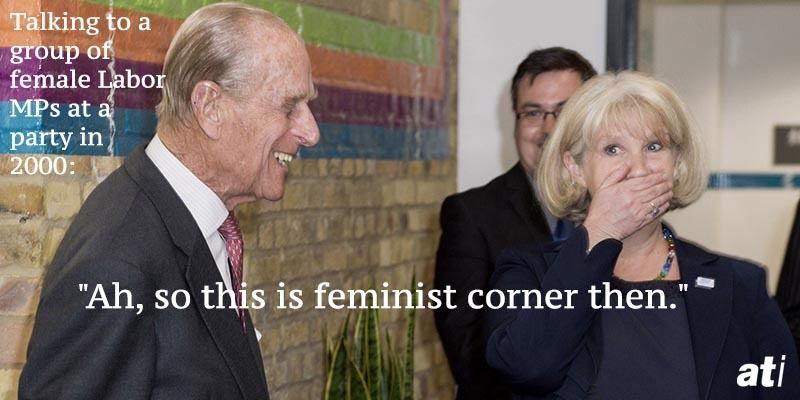 Talking to a group of female Labor MPs at a party in 2000: "Ah, so this is the feminist corner then."
---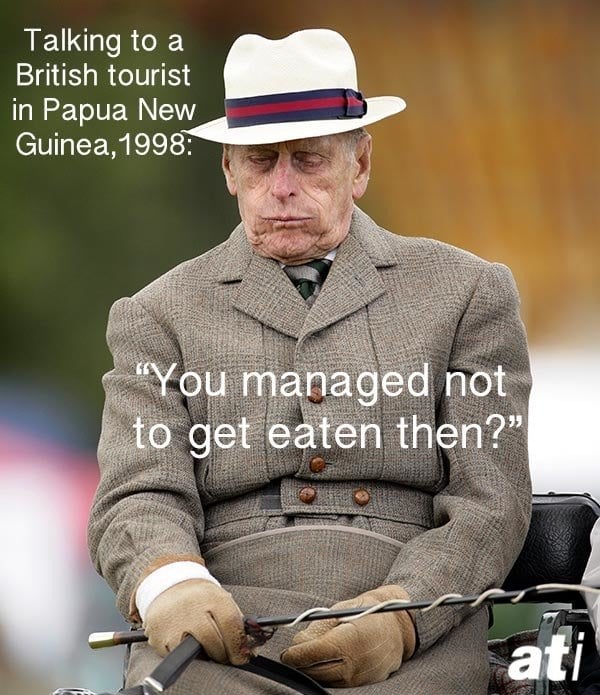 Talking to a British tourist in Papua New Guinea in 1998: "You managed not to get eaten then?"
---
Want to hear the man say the seemingly unsayable for himself? Check out this video:
---
And if you enjoyed the absurd quotes from Prince Philip, read the best insults in history and shocking Joe Biden quotes you have to read to believe.