When the end of Prohibition finally came with the ratification of the 21st Amendment in 1933, America kicked off perhaps the biggest impromptu party the country had ever seen.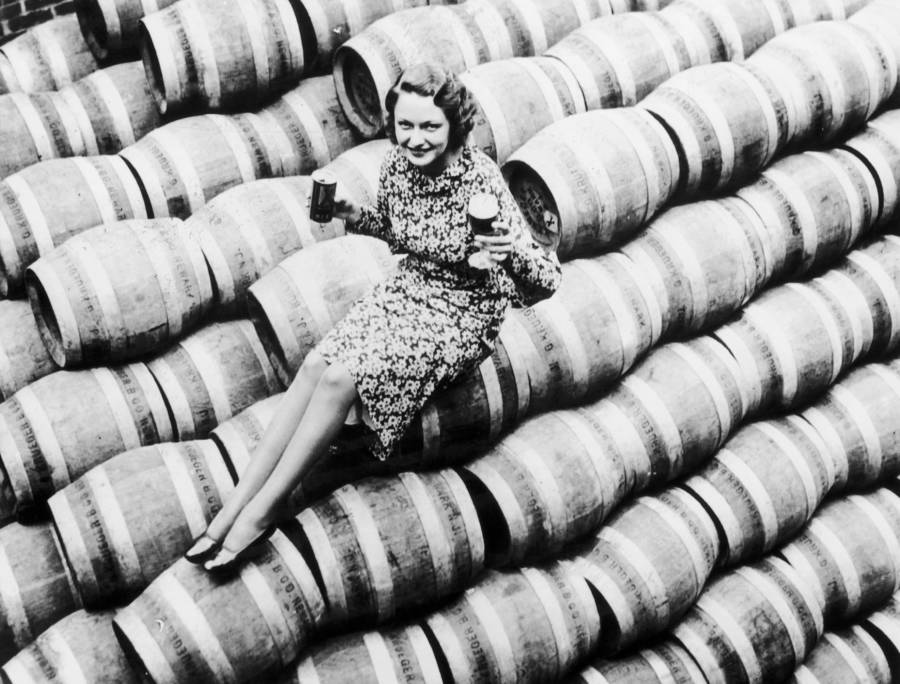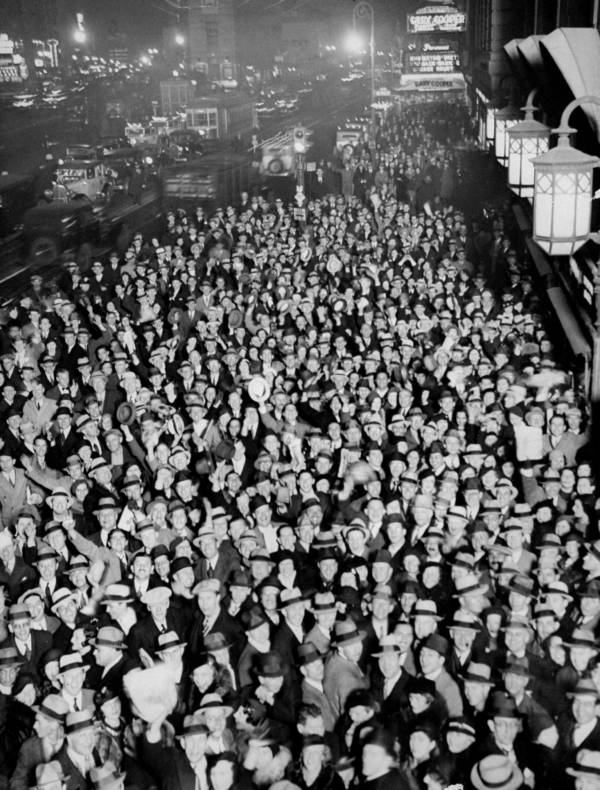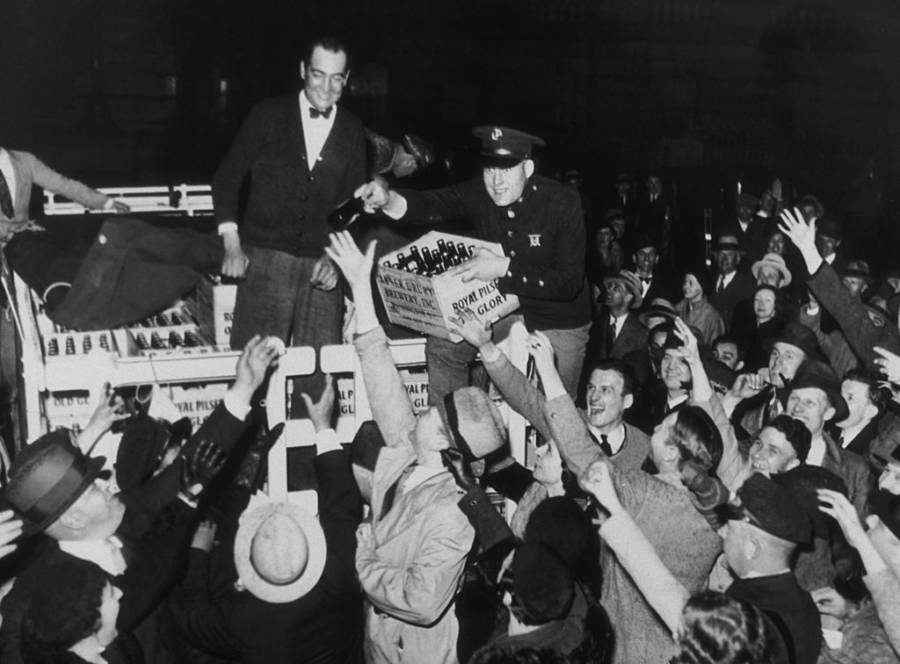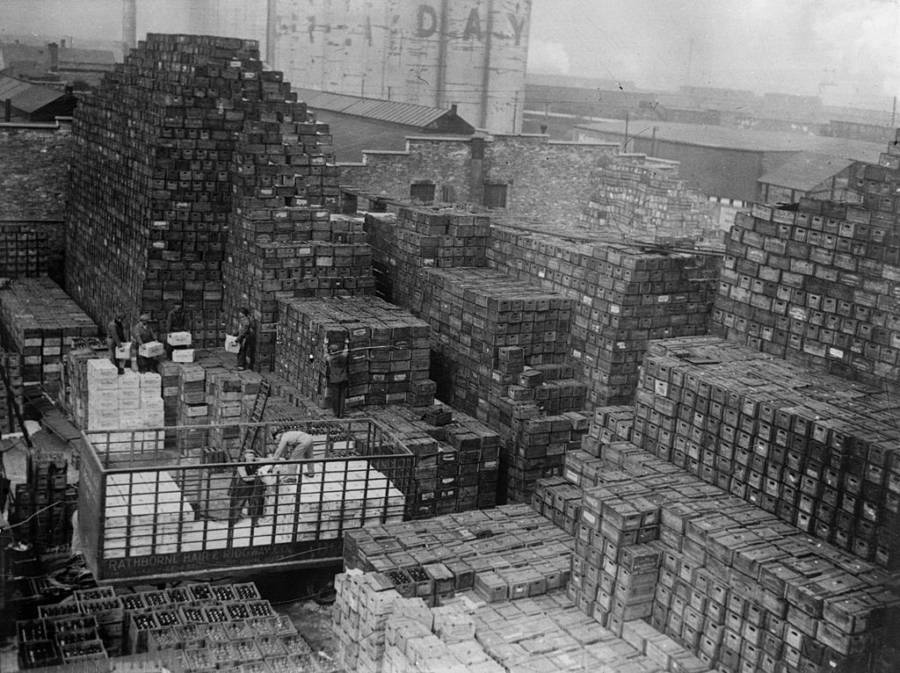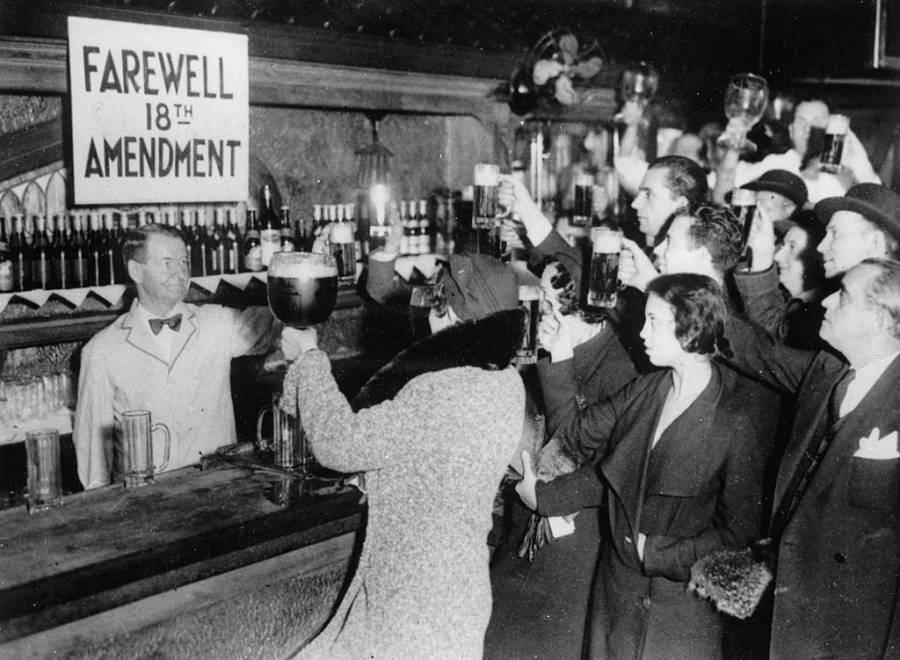 Keystone-France/Gamma-Keystone via Getty Images
Tom Watson/NY Daily News Archive/Getty Images
New York Times Co./Hulton Archive/Getty Images
Los Angeles Public Library
Chicago History Museum/Getty Images
New York Times Co./Getty Images
New York Times Co./Hulton Archive/Getty Images
FPG/Hulton Archive/Getty Images
Los Angeles Public Library
Los Angeles Public Library
Los Angeles Public Library
Los Angeles Public Library
American Stock/Getty Images
Los Angeles Public Library
Los Angeles Public Library
Los Angeles Public Library
Los Angeles Public Library
Los Angeles Public Library
The end of Prohibition was an incredible, inimitable moment. President Franklin D. Roosevelt proclaimed that the 21st Amendment had been ratified, nullifying the 18th Amendment, on Dec. 5, 1933. Jubilant crowds gathered as liquor flowed through the streets of the United States. People crawled out from the dark of the speakeasies and out into the open, raising their glass and drinking a toast to their first legal drop of alcohol in 13 years.
Since Jan. 17, 1920, the 18th Amendment had made it illegal — except for those with medical or legal exemptions — to drink or sell any beverages containing at least 0.5 percent alcohol by volume anywhere in the United States.
The law did accomplish much for public health. Rates of cirrhosis of the liver dropped under prohibition by between 10 and 20 percent, according to the National Bureau for Economic Research. Alcoholic psychosis likewise declined sharply from 10.1 per 100,000 to 4.7, and arrests for the violence and disorderly conduct that often comes with drunkenness went down by 50 percent.
The law also led to lawlessness, however. A new wave of criminals met the new need for illicit alcohol and plagued the country for more than a decade — including, most infamously, Al Capone.
But in 1933, President Franklin Delano Roosevelt finally brought the end of Prohibition — which he had consistently called a "complete and tragic failure." But Roosevelt didn't necessarily free Americans to drink legally again for the reasons you may think.
At that time, America had been raked over the coals by the Great Depression. People were starving and struggling and, when the people had nothing, the government had nothing to tax. Roosevelt's administration brought alcohol back, hoping to bring money back into the government via taxation and thus kick-start the economy.
Nevertheless, the end of Prohibition didn't come all at once, but instead in stages. First, on March 22, 1933, it became legal to sell drinks that had four percent alcohol by volume or less. Americans could drink again and celebrated accordingly – even if it was only light beers and wines.
In Los Angeles, none other than the original "Blonde Bombshell" of Hollywood, Jean Harlow christened the first step of the end of Prohibition at the Eastside Brewery. Flanked by other Tinseltown royalty, Harlow broke a bottle of beer over the first truckload to roll out legally.
Then, On Dec. 5, 1933, the 18th Amendment was repealed entirely and people across the nation could truly drink freely. Roosevelt urged Americans to use moderation after he signed the 21st Amendment into law.
"I trust in the good sense of the American people," Roosevelt said, "that they will not bring upon themselves the curse of excessive use of intoxicating liquors, to the detriment of health, morals and social integrity."
However, jubilation spread across America, with parties spilling out from bars and into the streets in Chicago and New York, and even at the White House. Breweries had been cleaning their tanks, bartenders had been brushing up on their cocktails, and Americans had been lining up to get bottles of their own — or get their very own liquor licenses in advance.
People came out in droves, forming massive crowds outside breweries and bars. Inside, people danced, sang, and raised their glasses in a toast to the death of the 18th Amendment. Fortunately, many of these celebrations in 1933 were captured by photographers of their day. Enjoy these 30 photos of the repeal of prohibition.
---
Next, have a look at legendary photographer Weegee's images from the New York City gang wars of the post-Prohibition era. Then, allow this map to show you all the world's countries, ranked by alcohol consumption.