Step inside the enormous, otherworldly tunnels of Vietnam's Son Doong Cave, the largest cave on Earth.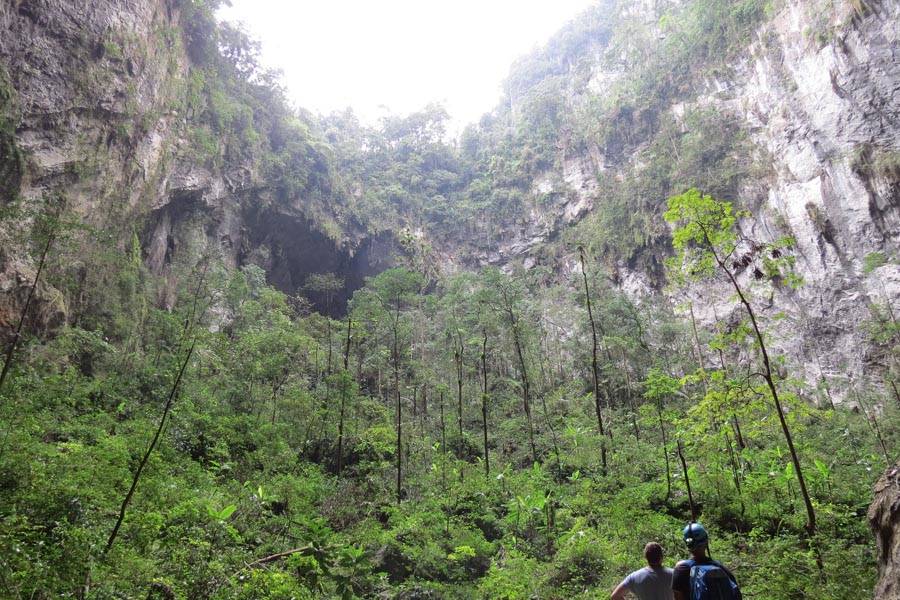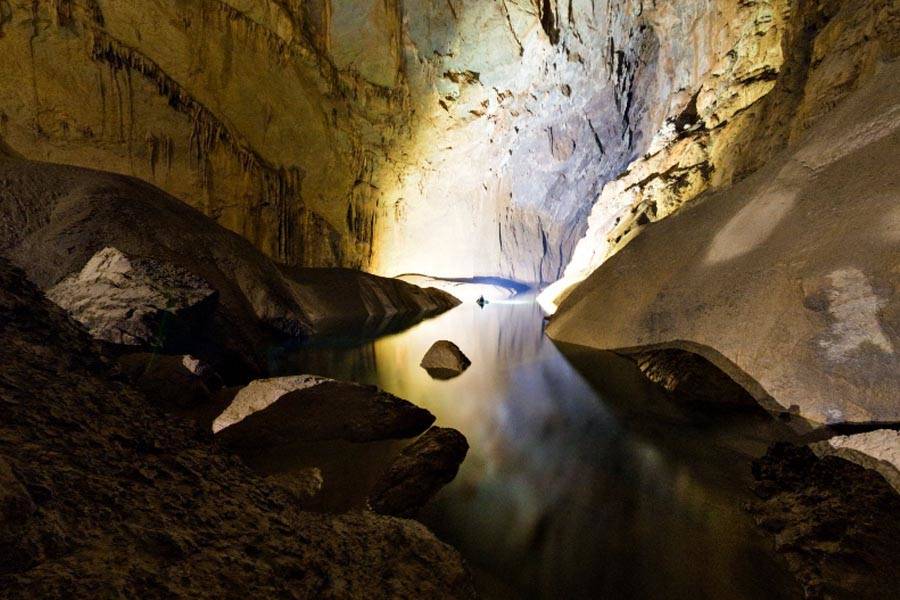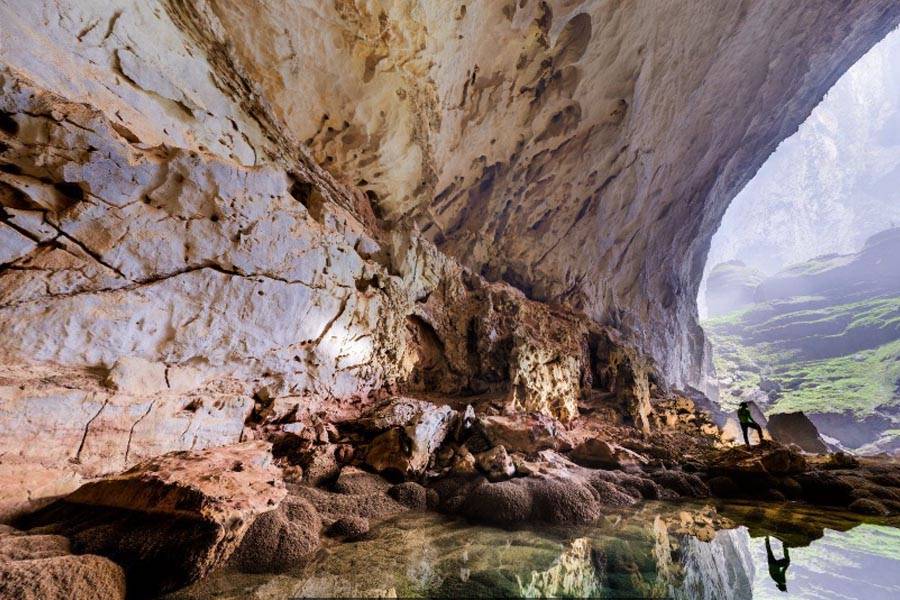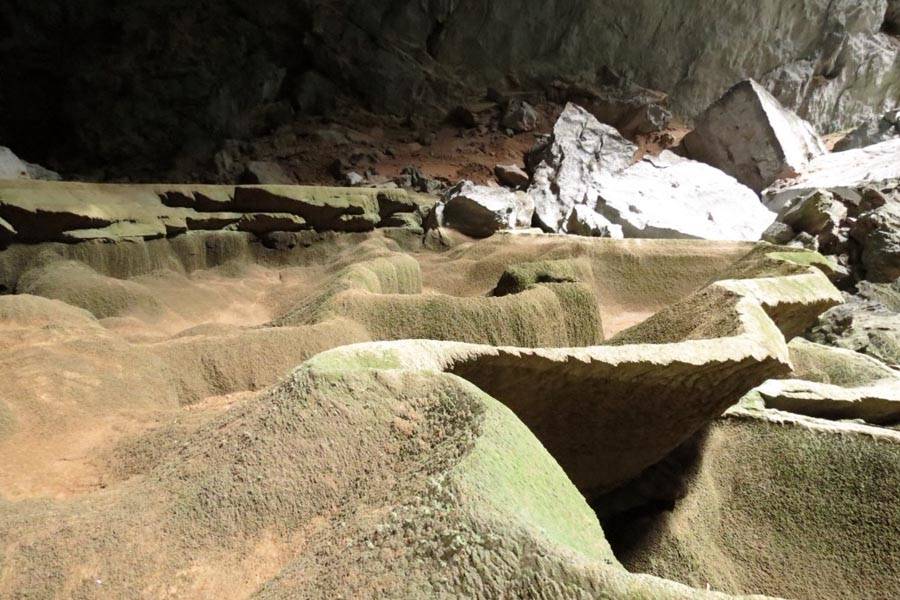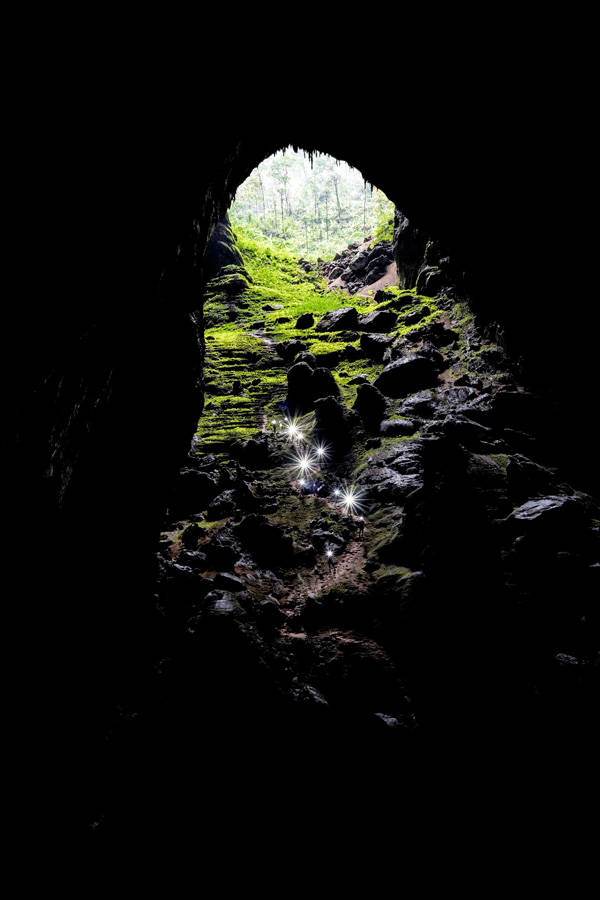 Human eyes have only recently surveyed the inside of Earth's largest cave. Not surprisingly, more people have stood at the very top of Mount Everest than inside this elusive wonder of the world.
Vietnam's giant Son Doong Cave is only one of hundreds of limestone caves in Phong Nha Ke-Bang National Park. First formally explored in 2010, Son Doong Cave opened for limited public tours in just 2013.
Son Doong Cave has its own localized weather system and ecosystem, one that actually supports life within parts of its vast expanse. With sunlight beaming in from collapsed areas in the top of some chambers, the enchanting appeal of this record-breaking cave — it measures in at a colossal 3.1 miles long, 660 feet high, and 490 feet wide — is plain to see.
Despite its size, its entrance is not conspicuous at all. In fact, the hidden opening to Son Doong Cave was accidentally discovered in 1991 by a local man named Ho Khanh. He (wisely) didn't venture alone into the entrance, an ominous looking drop off in the rock face. Khanh also wasn't able to locate the cave's secret jungle opening again for 18 years. But in 2009, he amazingly stumbled back across it and alerted the British Caving Research Association stationed in Phong Nha.
When the BCRA excitedly explored Son Doong Cave in 2010, what they found shook the world beyond belief: The main cavern alone was large enough to contain a whole New York City block. But that, however, was only the beginning.
The inside of many other caves and grottoes of Vietnam's protected Phong Nha Ke-Bang Park remain unseen and undiscovered. Maybe the next largest cave in the world is still out there waiting.
See inside Son Doong Cave in the photos above.
---
Next after seeing Son Doong Cave, explore 21 more of the most beautiful caves around the world.