Tanaka Tatsuya's work -- taking every day objects and turning them into playful scenes -- proves that imagination doesn't have to die when your youth does.
Tanaka Tatsuya approaches each day with a challenge in mind: to see mundane items in a new way. Maybe that broccoli is actually a mystical forest, or that discarded water bottle a submarine. This ever-evolving view of everyday objects has become a daily labor of love for over three years.
Since then, Tanaka Tatsuya has created miniature dioramas out of food, trinkets, and other everyday items and posted them to his 'Miniature Calendar' online project. When asked about the inspiration for such a project, Tatsuya responded; "Everyone must have had similar thoughts at least once."
Tanaka Tatsuya has maintained the level of imagination and love of play that most of us lose as we venture into adulthood. His miniature dioramas let us steal a glimpse at what we have left behind: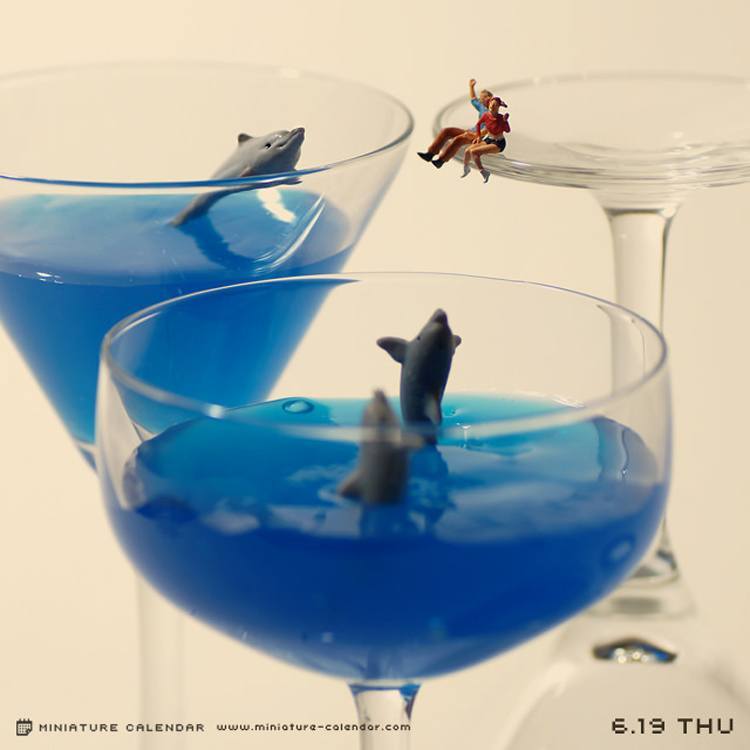 A day at the aquarium seems much more peaceful for these little people. No crowds to be fought here!
---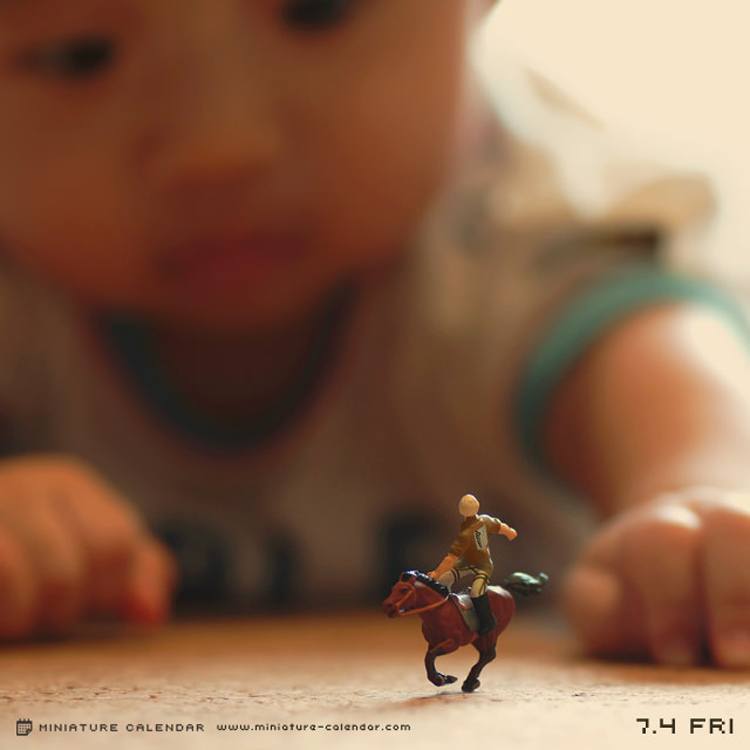 The Japanese anime hit plays out here on a whole new level. Do the Titans become more or less menacing as adorable gigantic babies?
---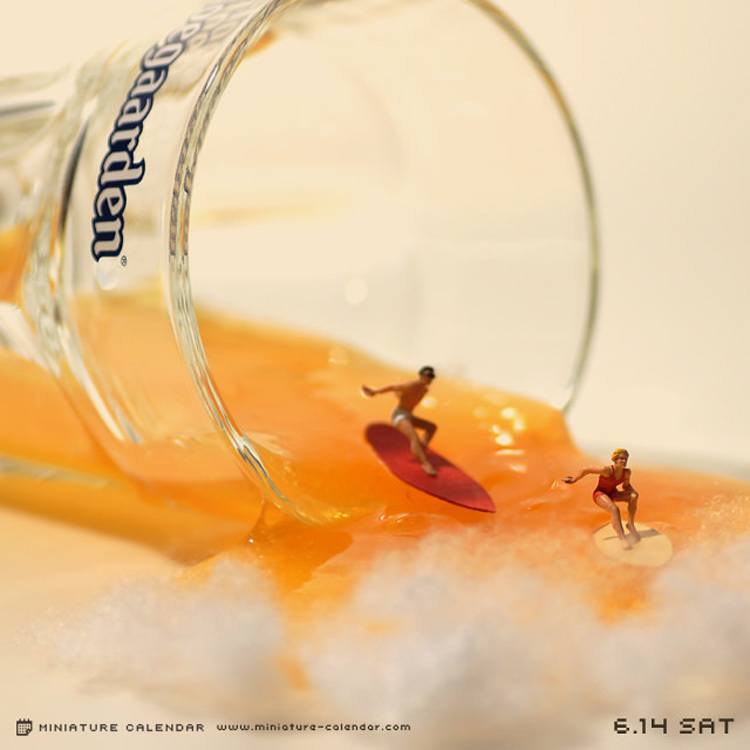 Catching a wave would have completely different connotations if this was how we really surfed.
---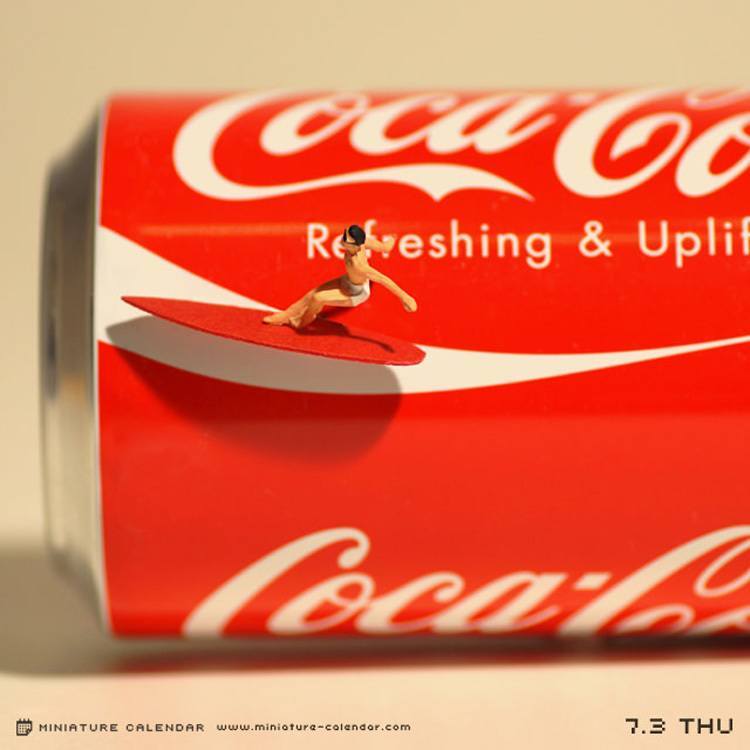 Here is the less adult version of the surfing diorama shown above. Here, you are more likely to suffer from caffeine withdrawals than a hangover.
---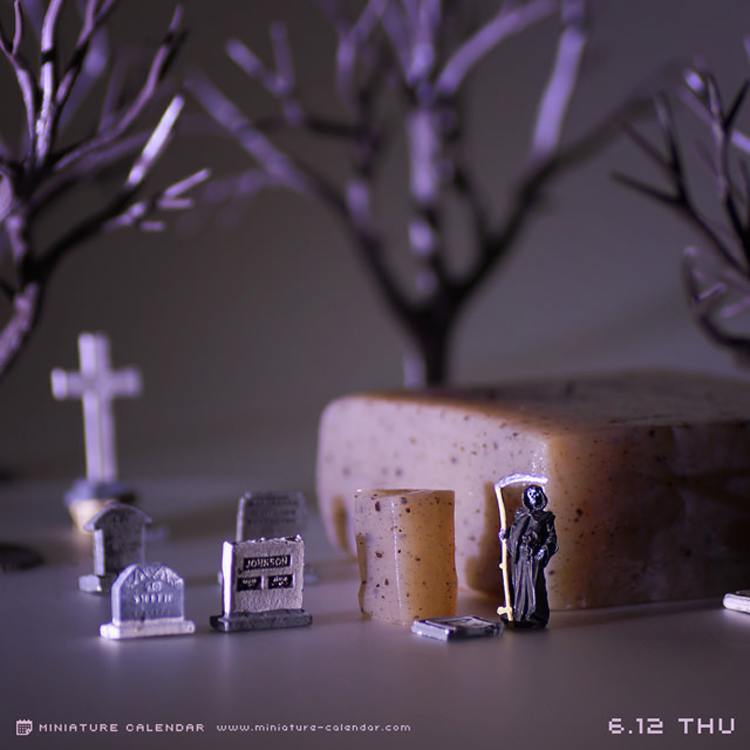 The Grim Reaper waits to take you to your miniature final resting place.
---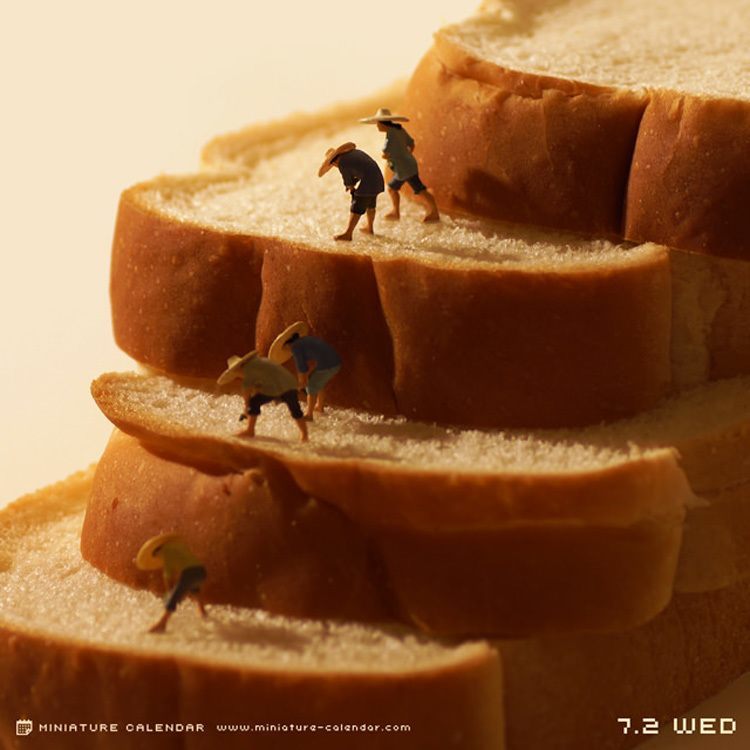 These Incas at Machu Picchu could always stop for a quick bite to eat if they get too tired working on their impressive monument.
---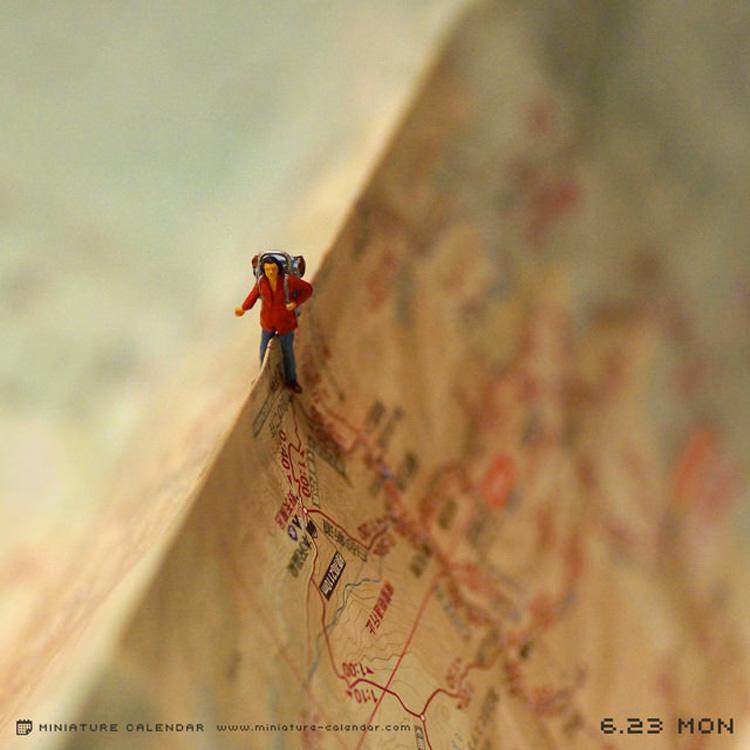 Precariously teetering at the top of a folded mountain … one false move and the paper cut received from the slide down will be excruciating.
---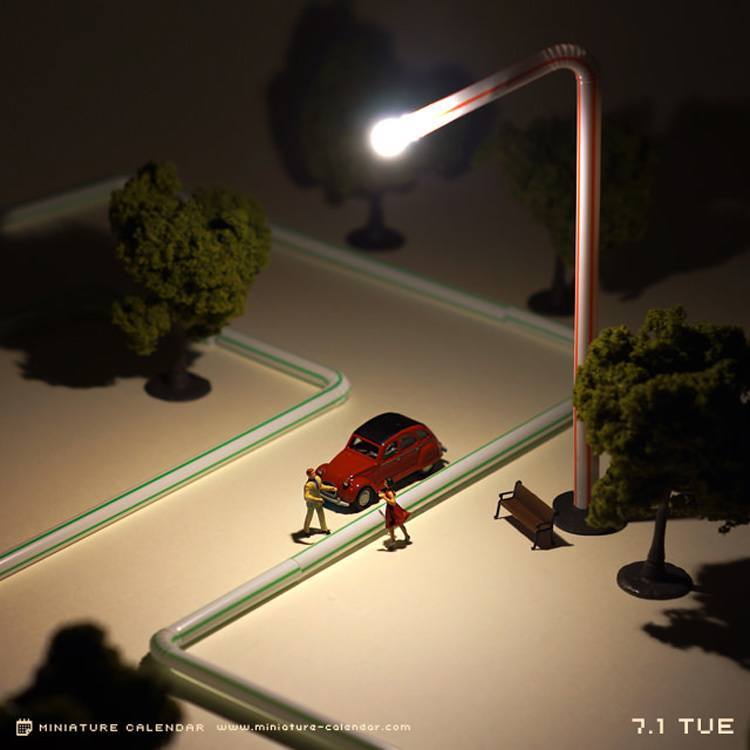 Not sure if this one is named for the shape of the straw or for the day of the week it fell on, but 'Seven' brings together a couple of lovers under the cover of night.
---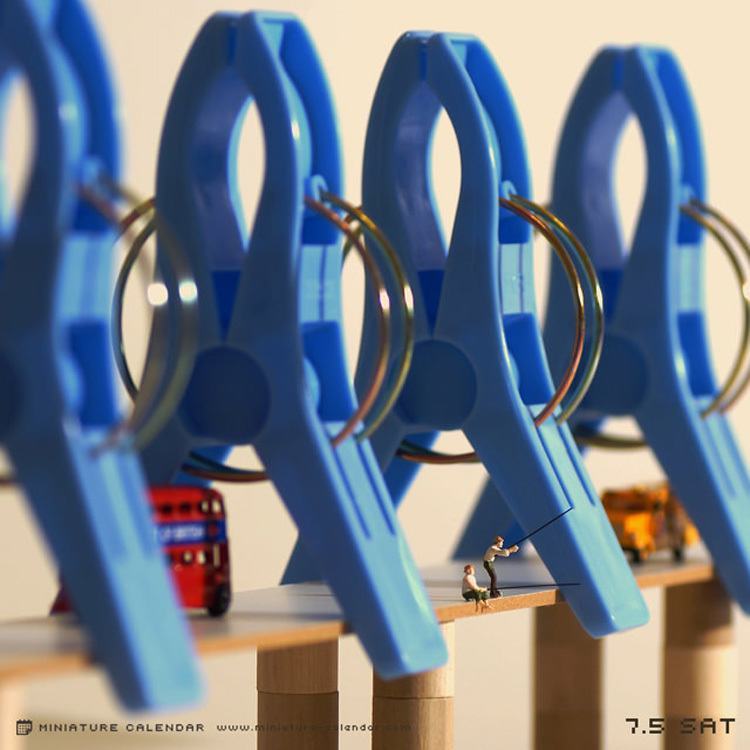 Even in this tiny world, people will fish off of any bridge they can find. Hope none of the traffic gets too close; that looks like a significant drop.
---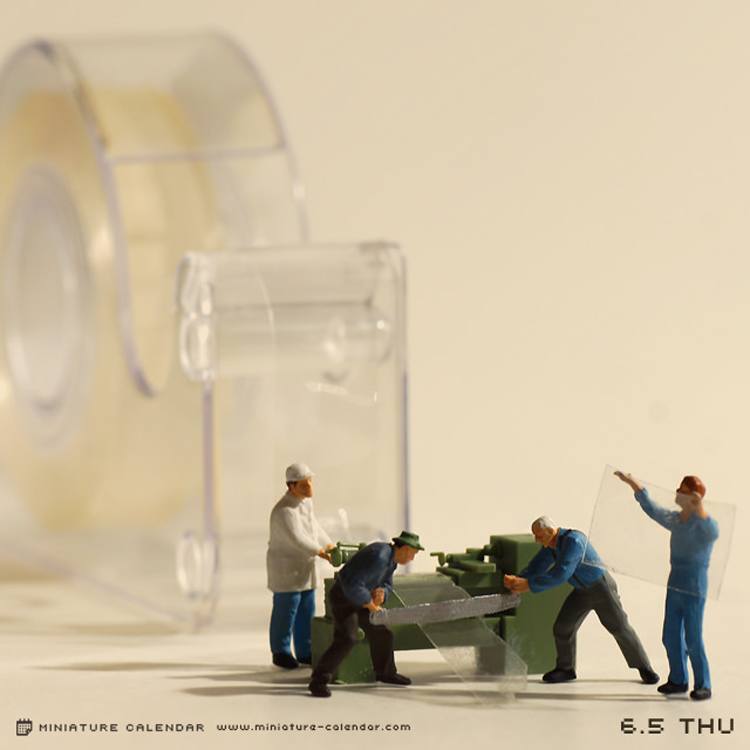 Engineering is an important part of any sized society. When you're this small, tape can make for the perfect window material.
---
These three will have stories to tell if they ever make it back from this alien abduction. Someone call Mulder and Scully … this seems like an X-File.
---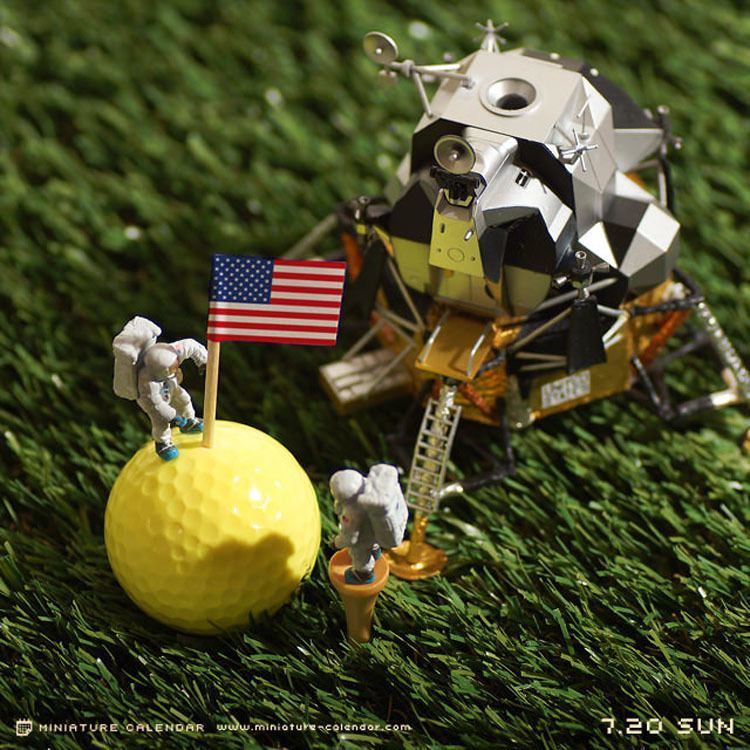 A fun depiction of the Apollo moon landing. "One small step for man…"
---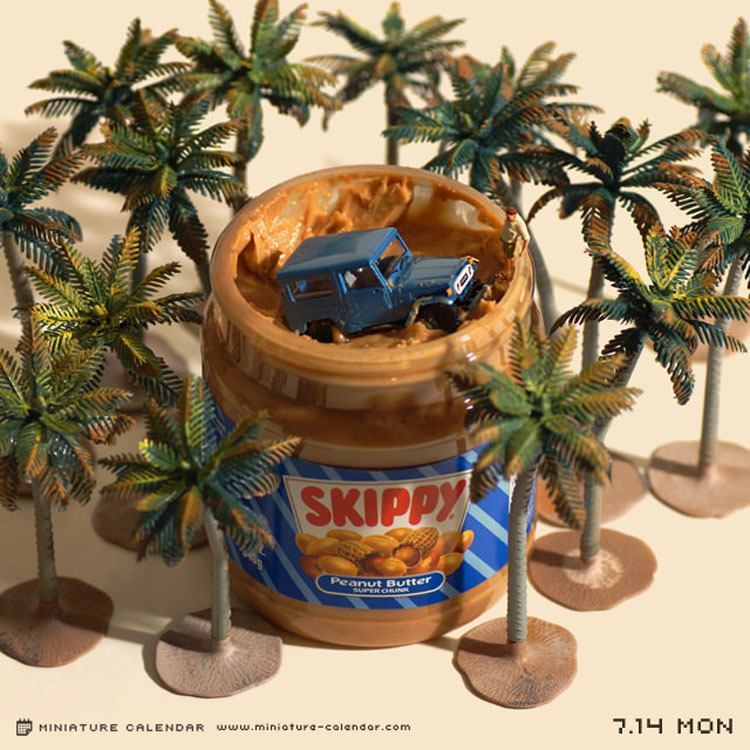 There are probably few things that would be harder to escape than a bottomless swamp of peanut butter! That SUV never stood a chance.
---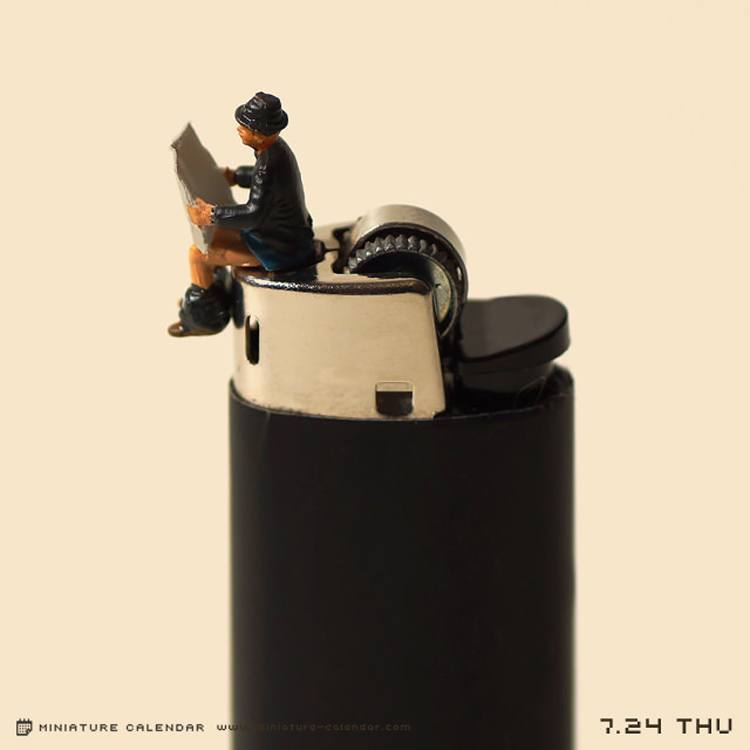 When you have to go, you have to go, even if you find yourself in the hot seat.
---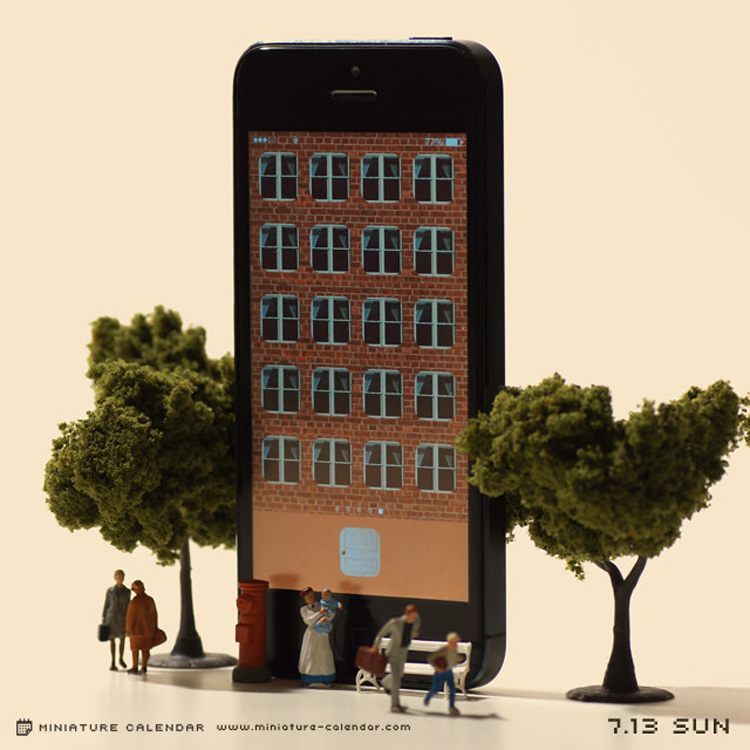 Virtual housing now available! It usually costs more to be so trendy.
---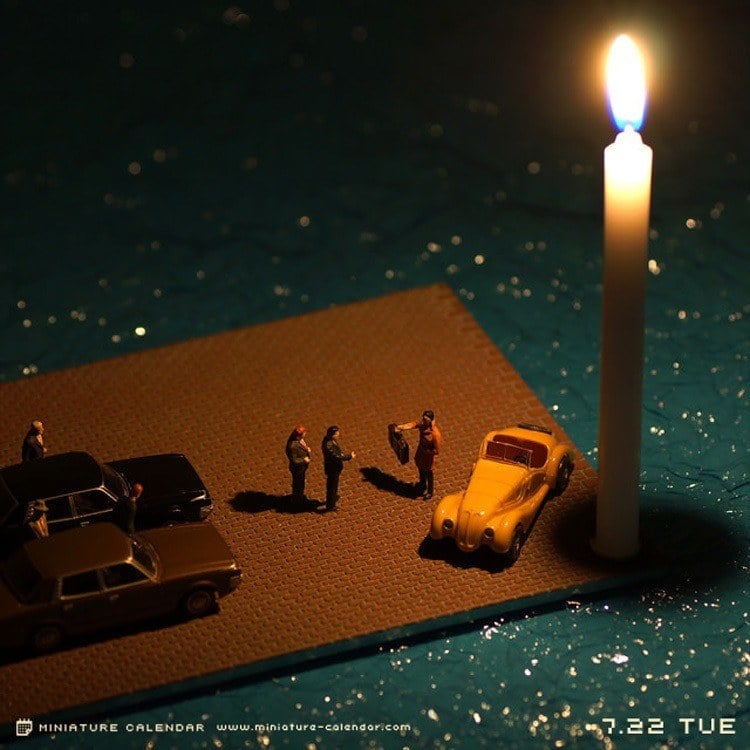 Shady dealings happen at night, under the candle's glowing light!
---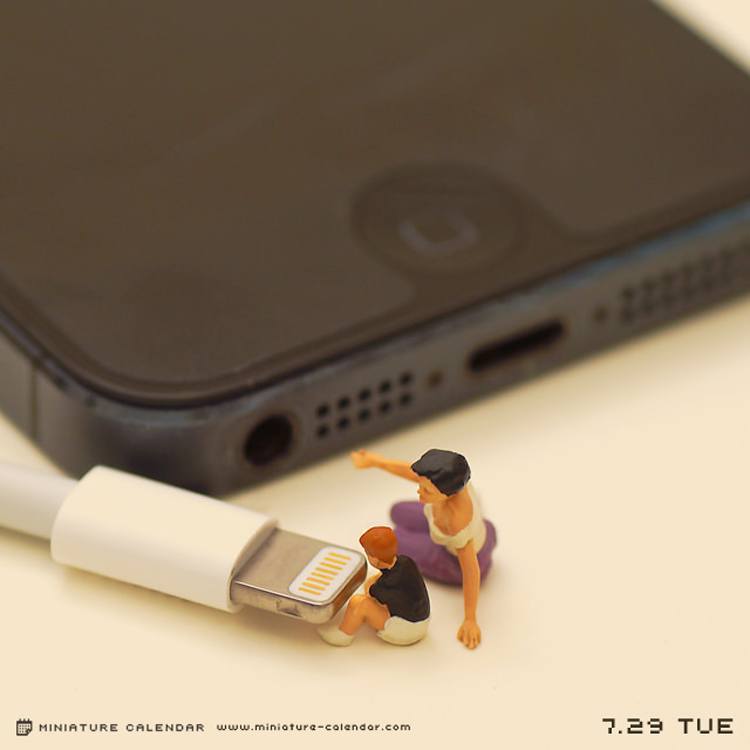 Electric keyboard, or something more sinister? Mom's about to start the lesson, but Jr. seems unsure.
---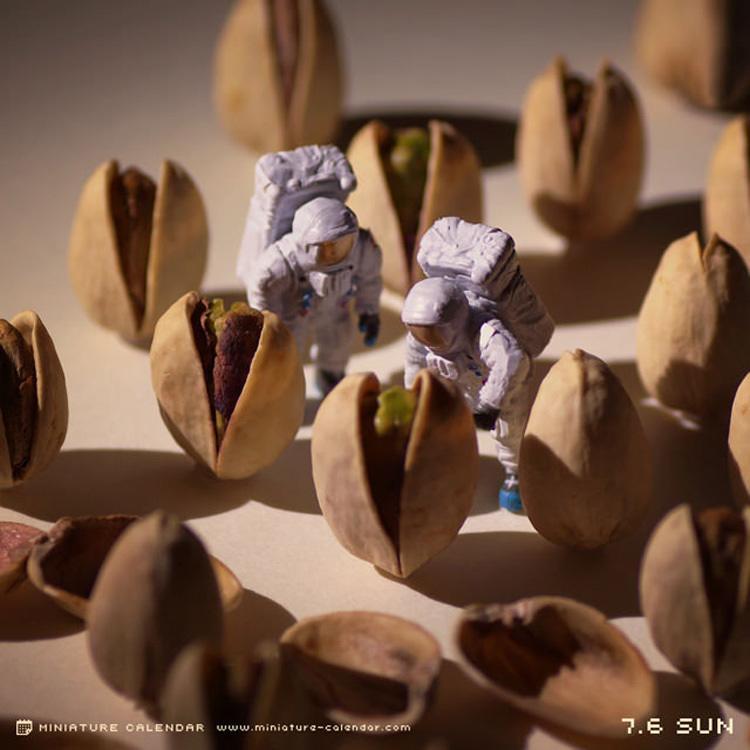 Pistachio egg pods on the surface of the moon? Maybe there is more truth to the movie "Alien" than we had originally thought.
---
Is this reminiscent of Sean Connery and crew on top of the Red October? Or maybe it's Kelsey Grammar in Down Periscope? We'll let you be the judge.
---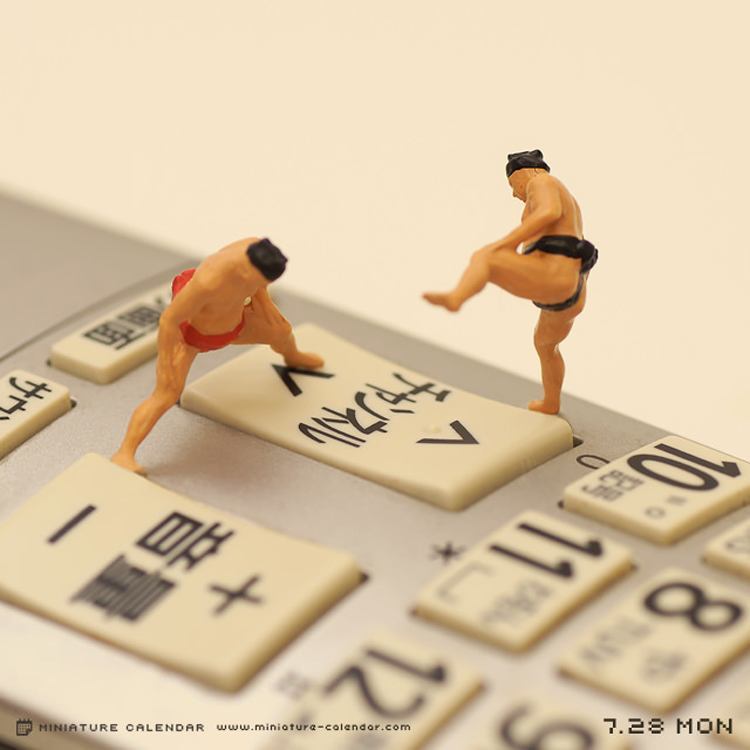 In thousands of years the regal sport of Sumo wrestling has not had a uniform change. Maybe the time has come.
---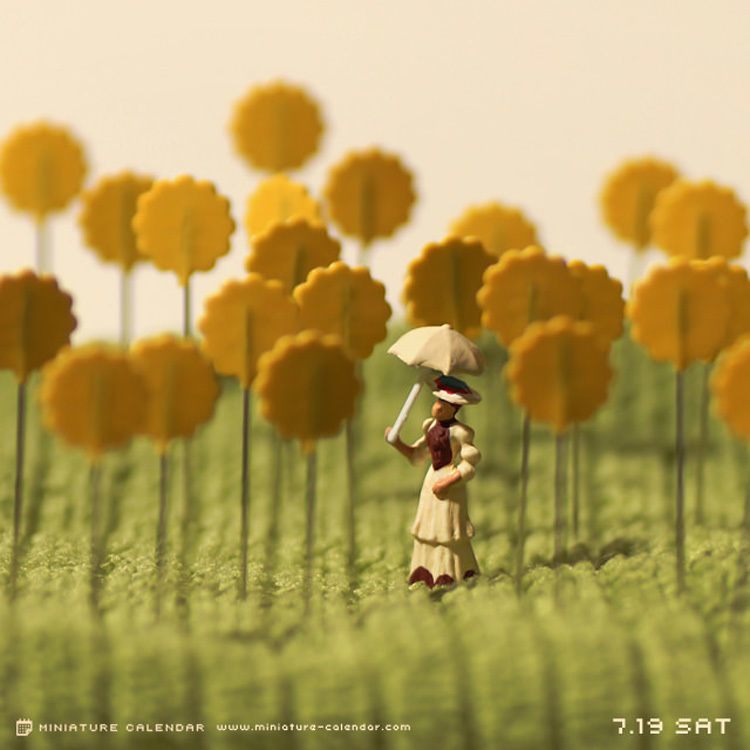 Eliza Doolittle doesn't need to worry about the rain in Spain on this lovely sunflower-filled day.
---
The elegance of "Swan Lake" without anyone worrying about getting wet; not even the swans who are probably hoping for some real water.
---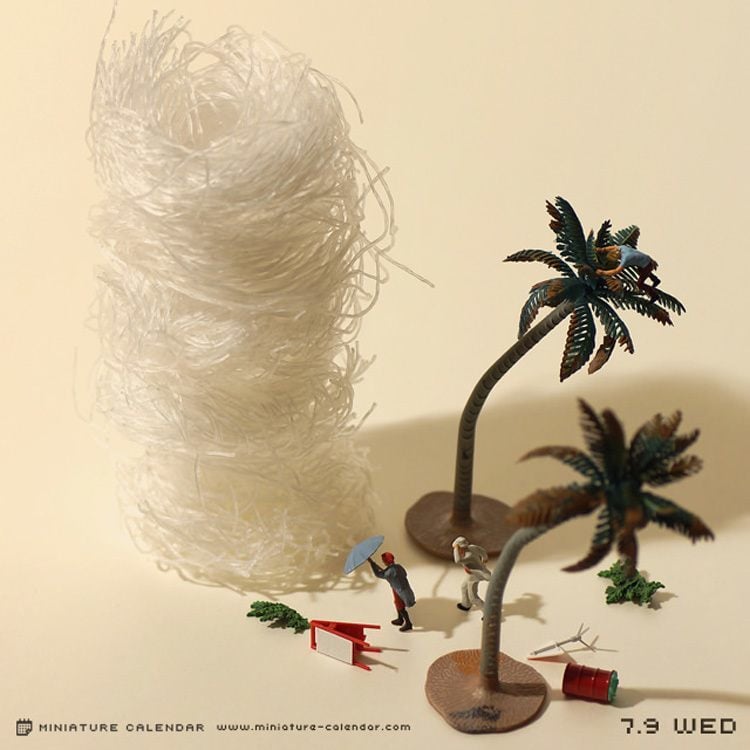 This tornado looks as if it has appeared in a region that would be much more known for hurricanes. We're really not in Kansas anymore!
---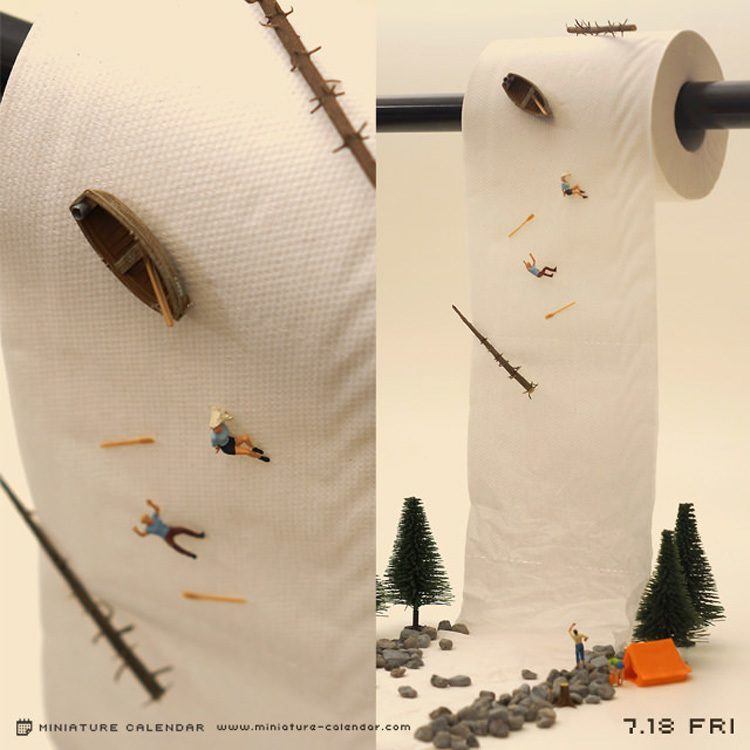 Danger abounds with unexpected clinginess in this super absorbent waterfall.
---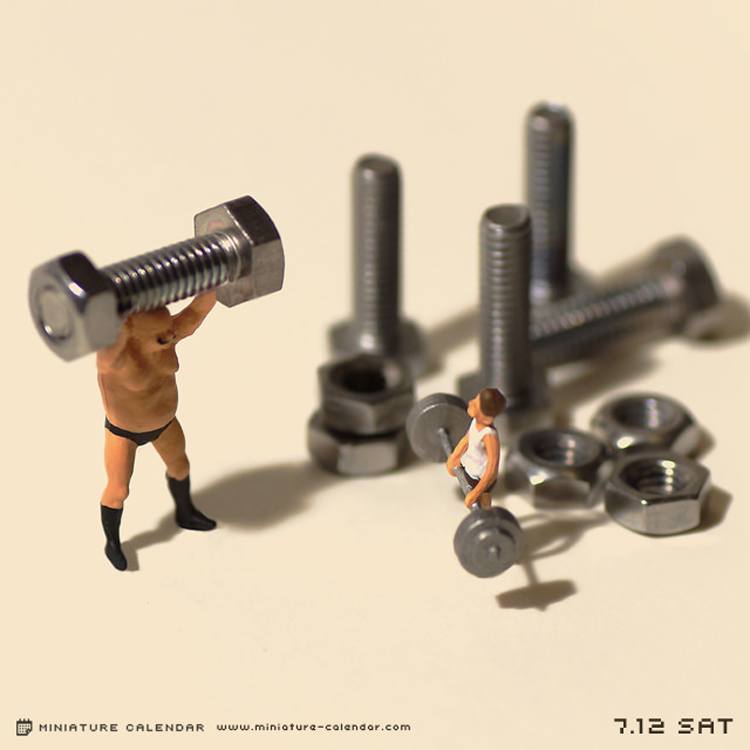 Keep on working, little guy, it's going to take a lot of blood, sweat, and tears if you are ever going to look like your buff buddy over there.
---