The last screening was the same night a group of white supremacists descended on Charlottesville, Va.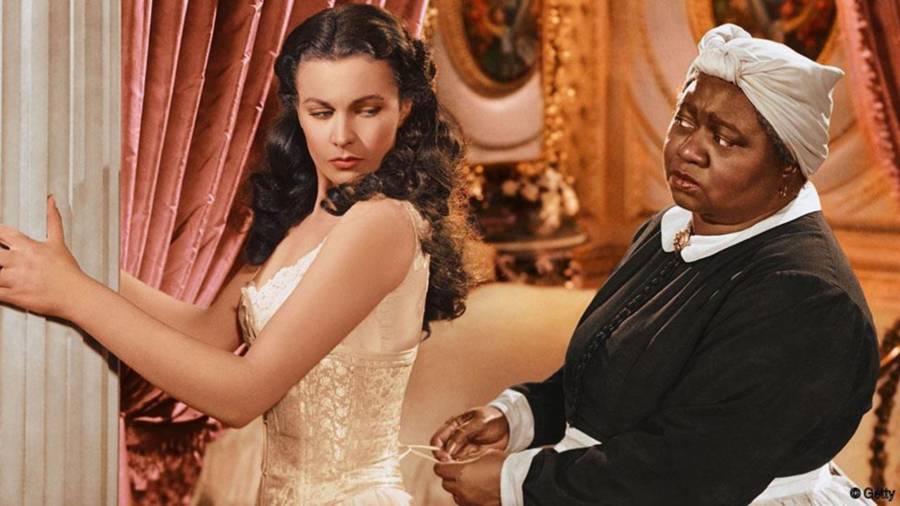 A theater in Memphis, Tenn. is receiving both praise and backlash for its decision to yank Gone With the Wind from its roster of films. The 1939 Best Picture winner was last screened at the Orpheum Theater on August 11, the same weekend that tiki torch-wielding white supremacists marched in Charlottesville, Va. to protest the removal of a statue of Confederate General Robert E. Lee. Part of the theater's classics series for 34 years, Gone With the Wind came under fire from some patrons over its portrayal of life in the South around the time of the Civil War.
In a statement last week announcing the decision, theater president Brett Batterson said, "The recent screening of 'Gone With the Wind' at the Orpheum on Friday, Aug. 11, 2017, generated numerous comments. The Orpheum carefully reviewed all of them. As an organization whose stated mission is to 'entertain, educate and enlighten the communities it serves,' the Orpheum cannot show a film that is insensitive to a large segment of its local population."
Batterson told The Commercial Appeal — a Memphis newspaper — that the decision to stop showing the film had been in the works for some time, before the Charlottesville protests and counter-protests. During those, a 32-year-old woman was killed after a suspected white supremacist plowed a car through a large group of people.
"This is something that's been questioned every year," Batterson said, "But the social media storm this year really brought it home." He also said that the film's popularity "has leveled off." In recent years, more critics have voiced skepticism over the way the film portrays the lives of slaves, or "darkies" as they are often called in the film. The depiction of their experience, for example, is nothing like what is seen in another Best Picture winner, 12 Years a Slave, which details the violence that many slaves were subjected to by their masters.
The Orpheum Theater's Facebook page has been a hub of heated conversation surrounding the decision to pull the film.
"This is the stupidest thing I have heard lately," said one commenter. "And believe me there have been some really stupid things done lately in the name of 'racism' – How ignorant are you people – Never will I go to this theater or any other one that promotes this BS."
Said another, "It is a racist movie. It portrays slaves as senseless dolts who are happy with their lot… It romanticizes what was in fact an ugly society built on the ownership of human beings."
Gone With the Wind was nominated for 13 Academy Awards and won eight, including Best Supporting Actress. It was in that category in which Hattie McDaniel, who played a slave named Mammy, became the first African American to win an Oscar.