Viking sword found, "Excalibur" mystery solved, lost languages uncovered, Hitler's sexual bloodlust revealed, St. Peter's bones possibly dug up.
1,200-Year-Old Viking Sword Discovered On Norwegian Mountain
Reindeer hunters in Norway were surprised to find an amazingly well-preserved Viking sword while they were hunting in a high altitude area.
Secrets of The Ice, a Norwegian glacial archaeology organization, reports that a 1,200-year-old Viking sword was discovered by reindeer hunters in Norway. Reindeer hunter Einar Åmbakk and two friends were hunting in the high mountains of Oppland County, Norway, when they stumbled across this ancient sword.
Dig deeper here.
Source Of Mysterious "Excalibur" Sword Found In Lake Revealed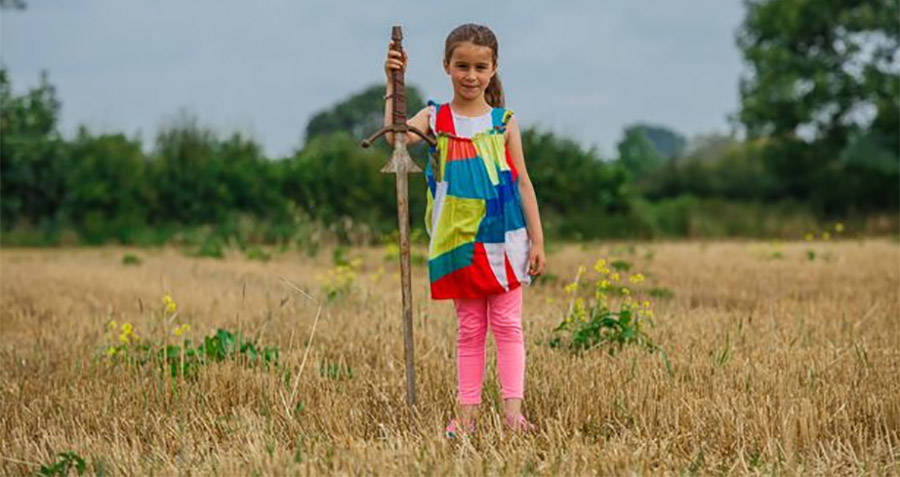 CornwallLive
Despite being found at the bottom of a famous lake, it turns out the sword found by a young girl in a Cornish lake isn't actually 'Excalibur.'
Earlier this month, on a trip to Cornwall, seven-year-old Matilda Jones noticed a sword lying on the bottom of Dozmary Pool while paddling with her father. They retrieved the sword — which was found in the same spot where the Arthurian legend says King Arthur's sword was left after his death — and the story went viral.
While the legend might say the sword was put there by Arthur's knight, Sir Bedivere, a man named Mark Wilkins claims it was in fact him.
"I threw it in the lake in the 1980s and wasn't expecting to see it again," Wilkins said. He said he threw it in the lake as an offering to the Celtic gods.
Read more here.
Lost Languages Discovered In One Of The World's Oldest Libraries
At the foot of Mount Sinai, the mountain atop which God is said to have given Moses the Ten Commandments, lies St. Catherine's Monastery, one of the world's oldest continuously running libraries. St. Catherine's is home to some of the world's oldest and most valuable books and manuscripts, and the monks that watch over them.
These texts are largely manuscripts and are filled with mostly Greek and Latin. However, recently scientists have uncovered new languages in the manuscripts — and some that haven't been used since the Dark Ages.
The only catch — the languages can't be seen with the naked eye.
Discover more in this report.