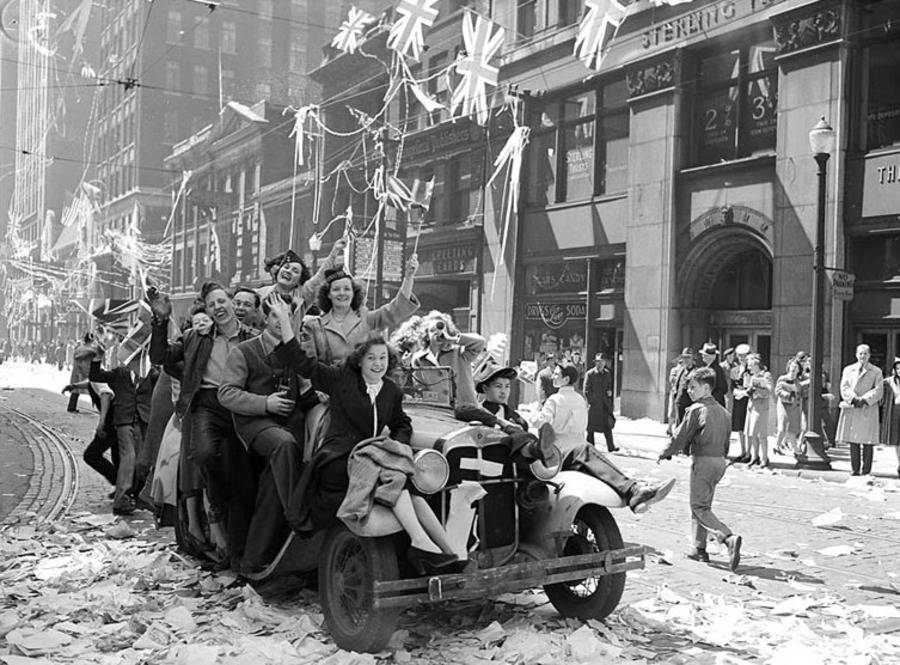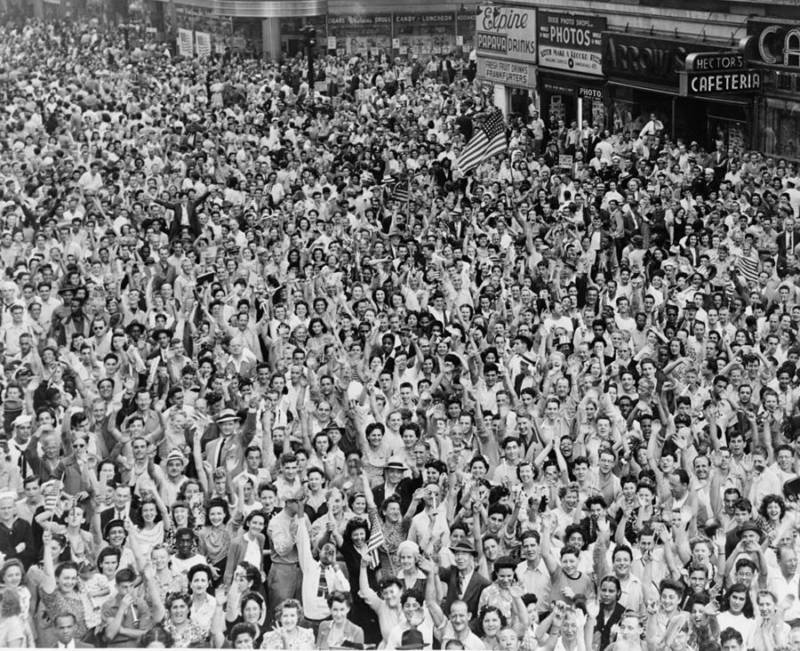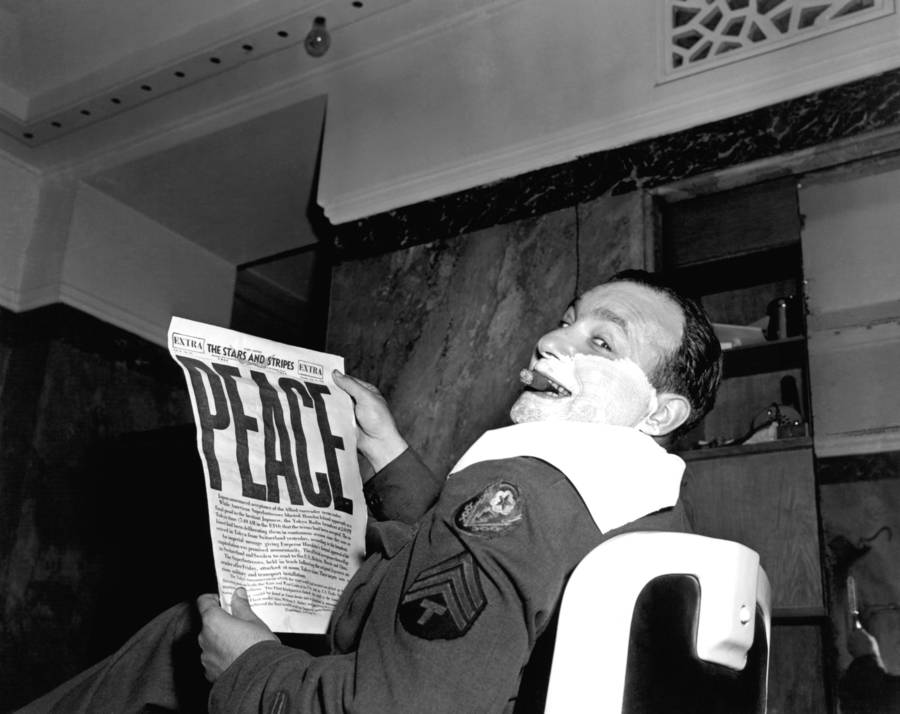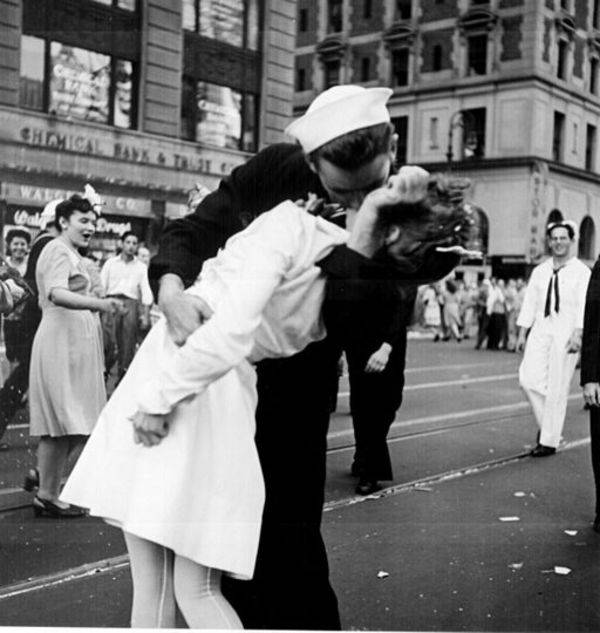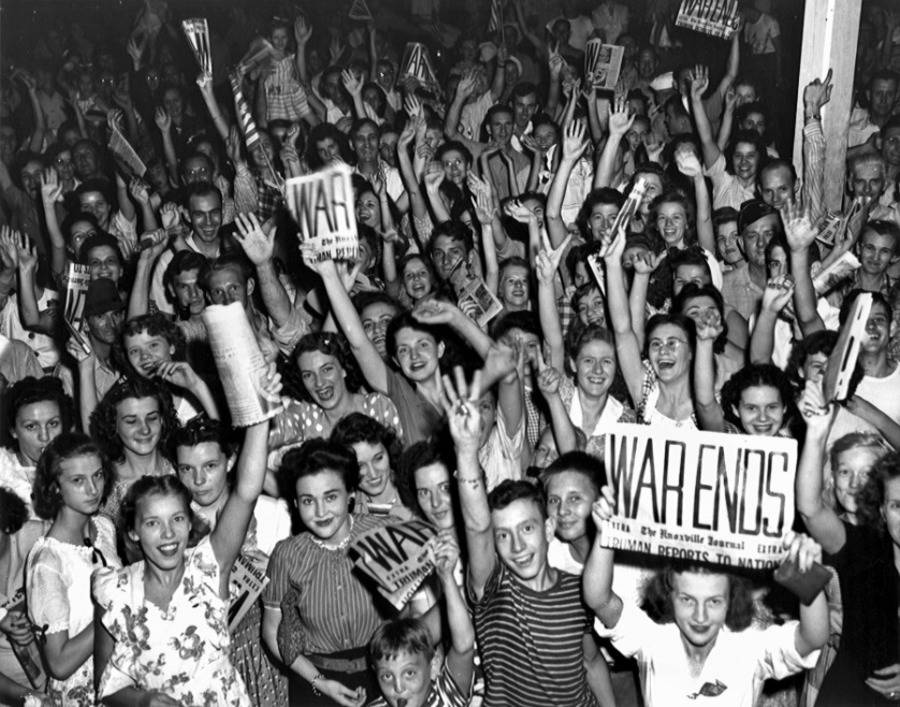 Underwood Archives/Getty Images
US Archives/Wikimedia Commons
City of Vancouver Archives/Wikimedia Commons
Imperial War Museum/Wikimedia Commons
Time Life Pictures/US Army Signal Corps/The LIFE Picture Collection/Getty Images
Time Life Pictures/US Army Signal Corps/The LIFE Picture Collection/Getty Images
Keystone-France/Gamma-Keystone via Getty Images
FPG/Hulton Archive/Getty Images
National Library NZ/Wikimedia Commons
Imagine your whole life collapsing because your country has gone to war. Then imagine that war eventually ending and your life finally returning to normal. You open the newspapers and see headlines that scream: "VICTORY" and "PEACE."
A shiver goes down your spine, and you realize that the nightmare you have been living in is over. Then the celebration begins.
World War I, for example, ended when the armistice between the Allies and the German forces went into effect at 11 a.m. Paris time on November 11, 1918.
Then, all over the world, people in Allied countries went crazy with joy and swarmed toward the most iconic landmarks in their home cities: the White House in Washington, D.C., the Arc De Triomphe in Paris, and Buckingham Palace in London.
People were so delirious with joy that they hardly even knew what to do with themselves — they screamed, sang, danced, lit bonfires, and set off fireworks. It took days of celebration and merrymaking before the idea of the war being over would finally sink in. A day later, on November 12, the Daily Mirror reported:
"There was a scene of wonderful loyalty at Buckingham Palace, dense crowds were shouting 'We want the King!' The King, the Queen, Princess Mary and the Duke of Connaught appeared on the balcony, and His Majesty spoke a few words. Indescribable scenes of enthusiasm followed."
A quarter-century later, on May 8, 1945, much of the Western world went crazy for a second time when World War II ended with the celebration of Germany's surrender the previous day. Crowds gathered in the streets, and the Royal Family once again reappeared on the balcony. Princess Elizabeth and Princess Margaret were even allowed to anonymously join the crowd and partake in the festivities.
However, World War II wasn't yet over — at least not in the Far East. It wasn't until a few months later, on August 14, 1945 (V-J Day), that the surrender of Japan to the Allies was announced and the people could celebrate the war's hostilities coming to a complete close. Once again, people were overjoyed.
According to LIFE magazine, Americans celebrated "as if joy had been rationed and saved up for the three years, eight months and seven days since Sunday, Dec. 7, 1941."
In Washington, D.C., office workers threw open their windows and showered those below with shredded paper and ticker tape. When the tape and the paper ran out, pillow feathers were used instead. In San Francisco, two naked women celebrated by jumping into a pond at the Civic Center.
In New York, a sailor, crazy with joy, grabbed a nearby nurse, kissed her, and created one of the most iconic (and, more recently, controversial) photographs in American history. Today, there is no better embodiment of V-J Day — or of the joy that accompanies any end-of-war celebration — than that one sincere, spontaneous, ecstatic kiss.
---
Next, take a look at some of the most powerful and iconic World War II photos ever taken. Then, have a look at some uncovered World War I photos that will fascinate any history buff.