On rainy afternoons in bustling cities, museums often offer sanctuary from the chaos. Some offer something a bit different than sanctuary, however:
Museum Boerhaave

Leiden, Netherlands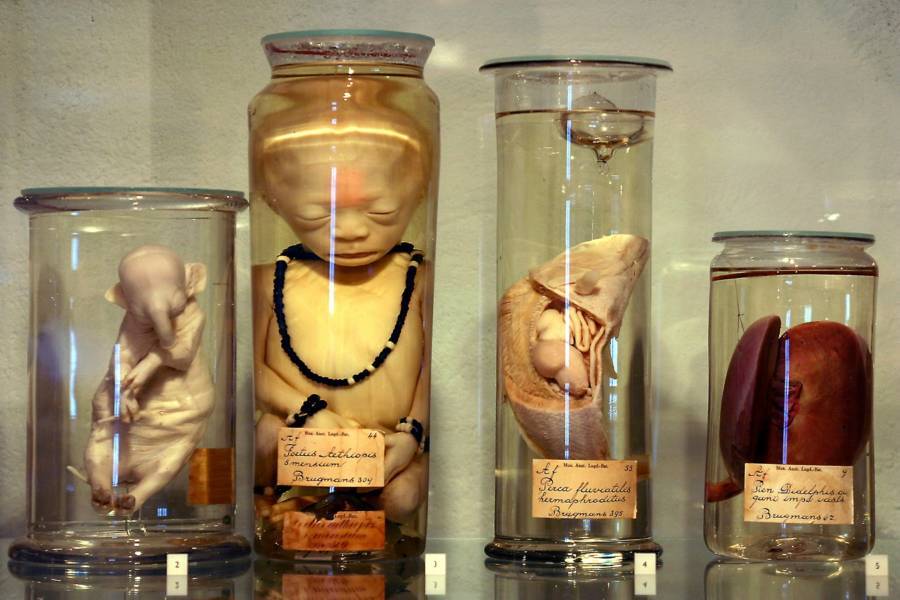 Before becoming a museum dedicated to some of man's strangest — yet most important — discoveries in medicine, botany, and physiology, this building once stood as a hospital.

The museum's collection from Dutch botanist Sebald Justinus Brugmans, above, includes things like deformed human skulls and fetuses in jars.

Wikimedia Commons
---
The Momofuku Ando Instant Ramen Museum

Osaka, Japan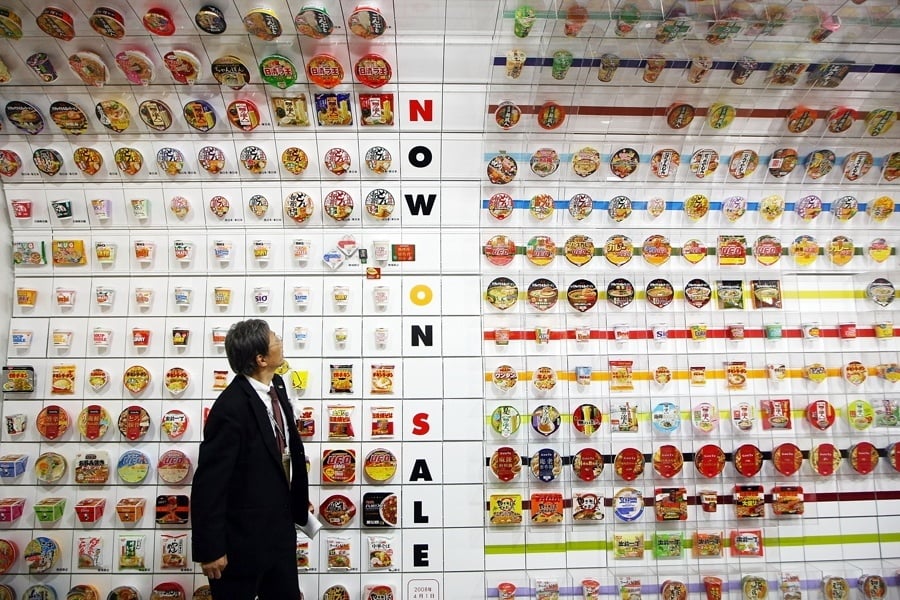 A monument to dehydrated noodles, this weird museum contains an instant noodle tunnel that features over 800 packages of ramen.

Junko Kimura/Getty Images
---
Meguro Parasitological Museum

Tokyo, Japan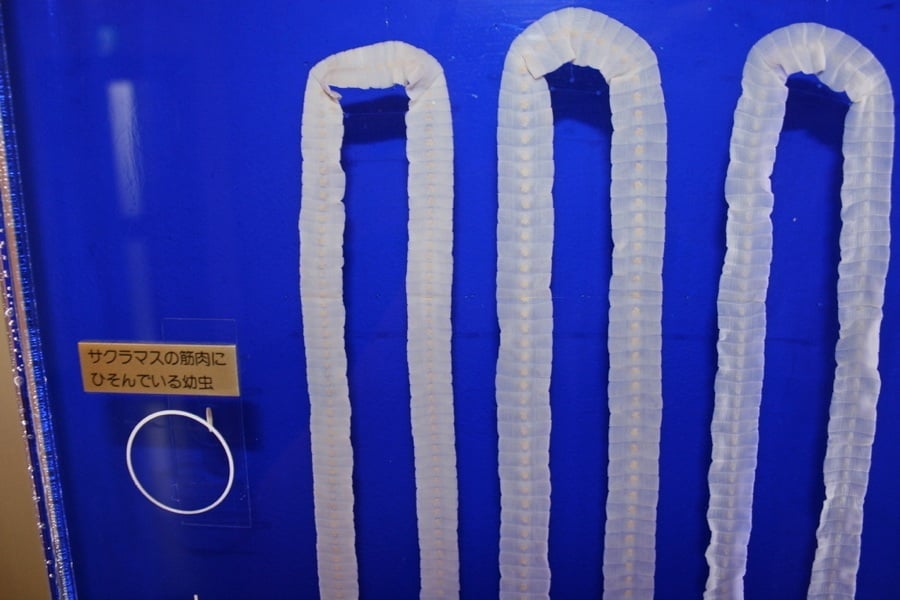 With more than 45,000 specimens, this museum offers a close look at the world of parasites.

While the exhibit above may not look like much at first, it is in fact a 26-foot specimen of a tapeworm, a parasite that can live inside the intestines of humans.

istolethetv/Flickr
---
MUSA

Cancun, Mexico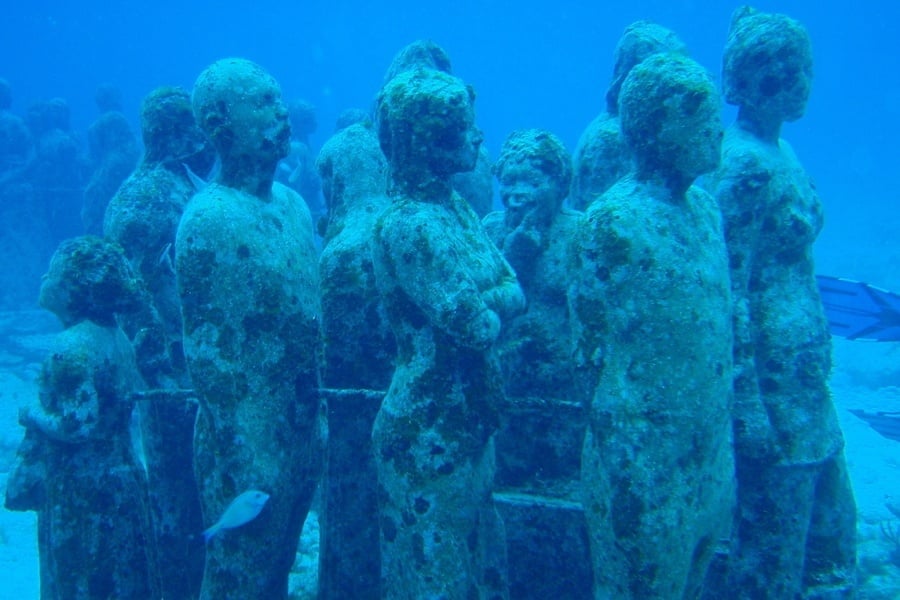 This underwater display acts as a unique venue for life-sized sculptures in addition to serving as an unconventional reef habitat for the local marine life.

Andy Blackledge/Flickr
---
Museum of Broken Relationships

Zagreb, Croatia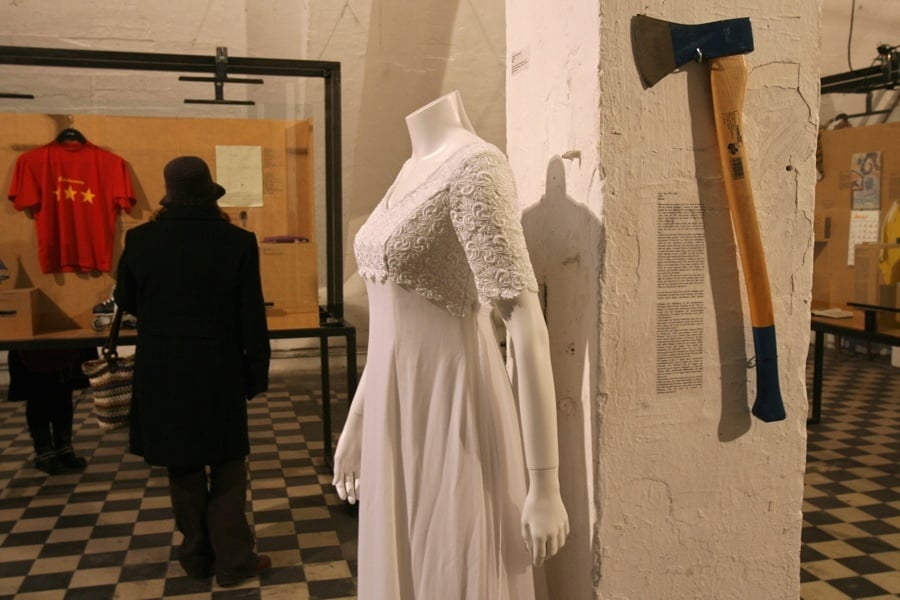 Each item in this collection -- be it a wedding dress or even an axe -- is a personal object left over from a failed relationship, accompanied by an explanatory story.

BARBARA SAX/AFP/Getty Images
---
The Museum of Bad Art

Boston, Massachusetts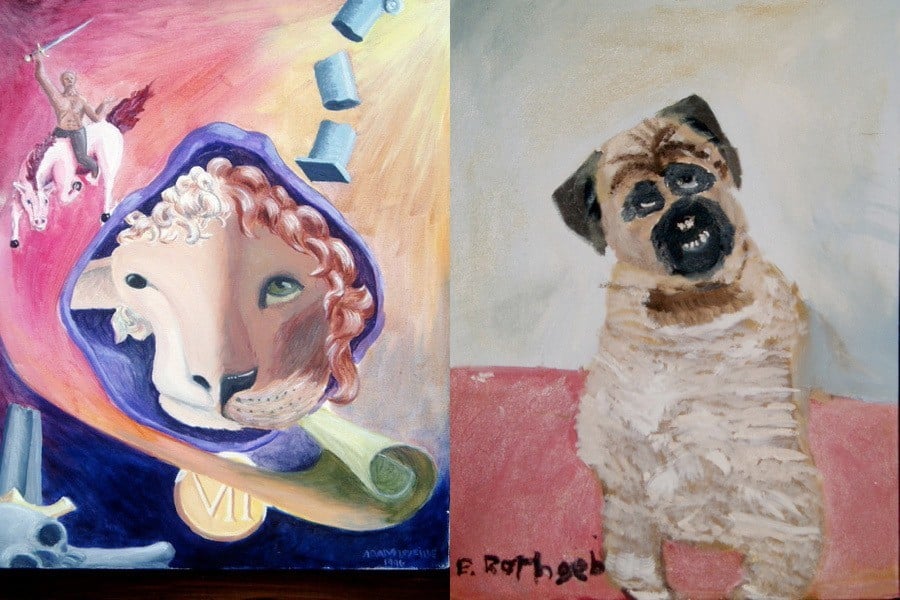 In the museum's
own words
: "The pieces in the MOBA collection range from the work of talented artists that have gone awry to works of exuberant, although crude, execution by artists barely in control of the brush. What they all have in common is a special quality that sets them apart in one way or another from the merely incompetent."
The Museum of Bad Art
---
Museum of the Sewers of Paris

Paris, France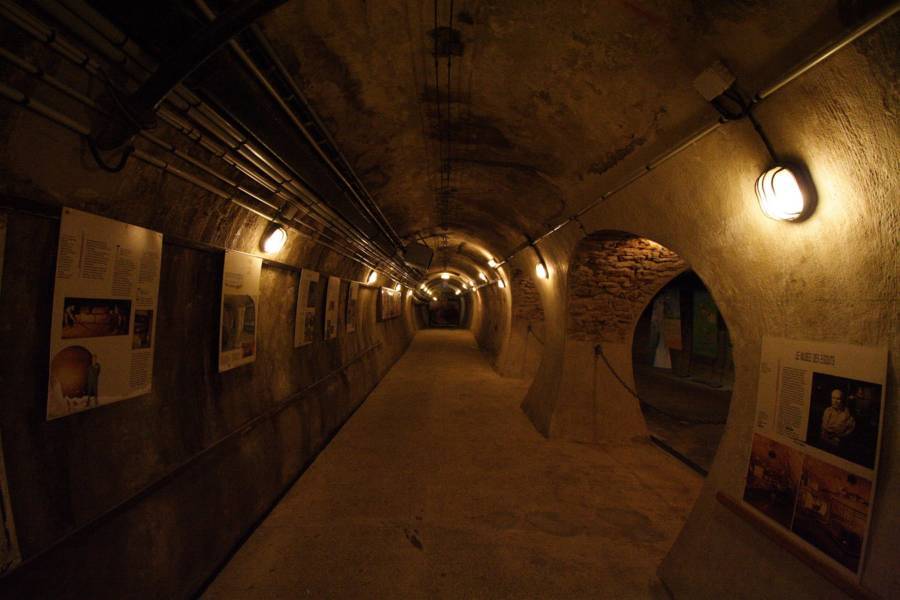 Believe it or not, since the 1800s, people have been visiting what many say is the most beautiful city on Earth -- and touring its sewers, still in use.

Wikimedia Commons
---
The Mütter Museum

Philadelphia, Pennsylvania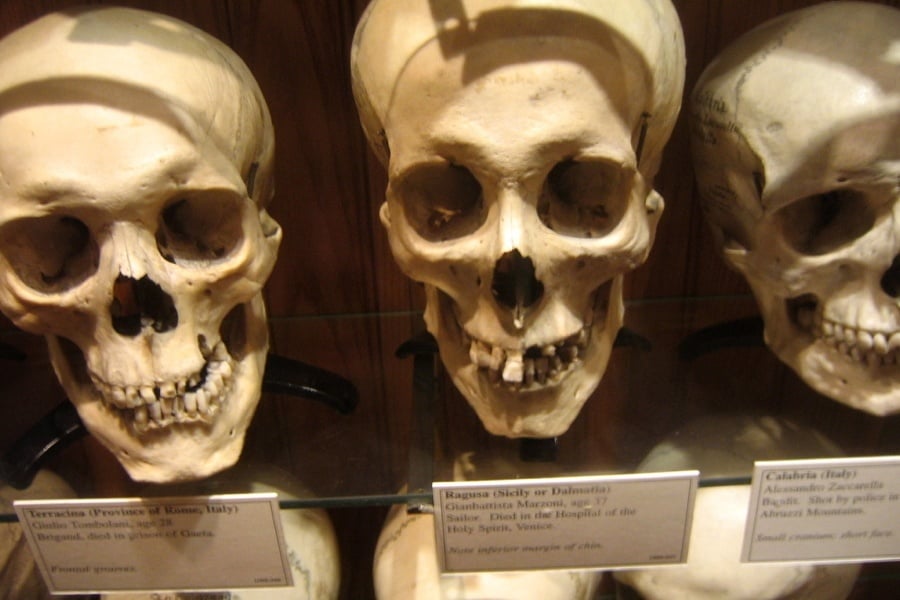 The Mütter Museum boasts thousands upon thousands of medical oddities and pathological specimens. The collection includes countless human skeletons and even tumors and cysts.

istolethetv/Flickr
---
The Dog Collar Museum

Kent, England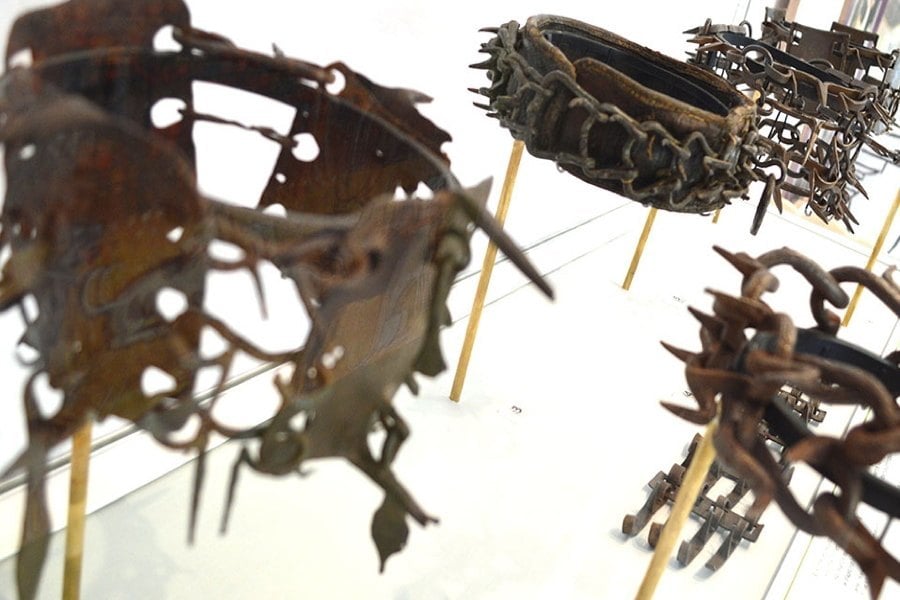 This museum's strange collection showcases five centuries worth of accessories for man's best friend.

The Dog Collar Museum
---
Museum of Death

Los Angeles, California and New Orleans, Louisiana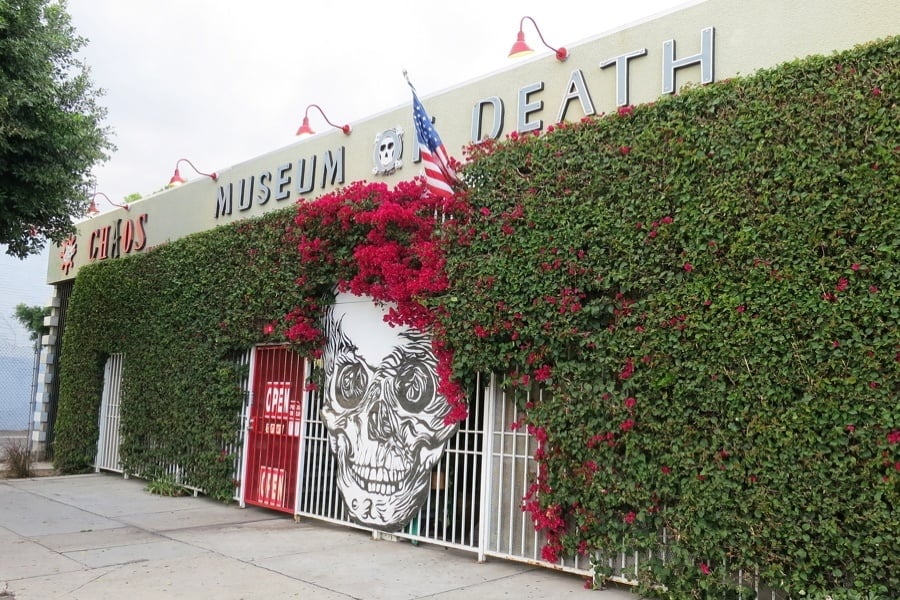 According to
its founders, the museum was created in 1995 "to fill the void in death education in the USA...the Museum of Death is a self guided tour lasting approximately an hour, but those who can stomach it may stay as long as they'd like."
Not only does the museum feature videos of autopsies and crime scene photos of the homicidal variety, it also contains the decapitated head of Bluebeard, a French serial killer.
Rusty Blazenhoff/Flickr
---
Vent Haven Museum

Fort Haven, Kentucky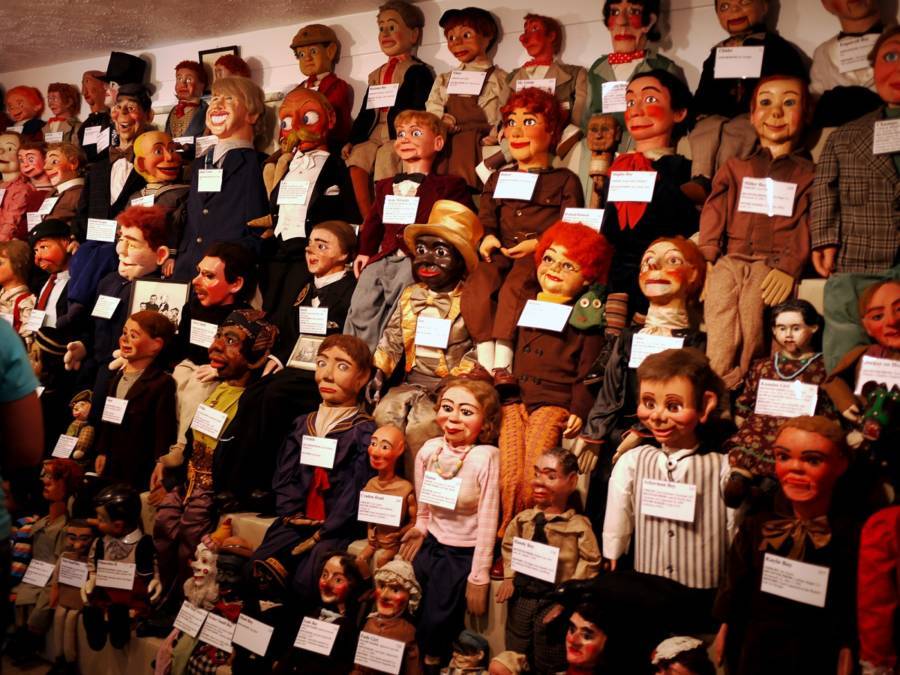 Vent Haven boasts an overwhelming collection of figures, playbills, and photographs -- all dedicated to the history of ventriloquism. It's worth the visit if you can withstand the unsettling gaze of 800 dummies following you throughout the museum.

5chw4r7z/Flickr
---
KattenKabinet

Amsterdam, Netherlands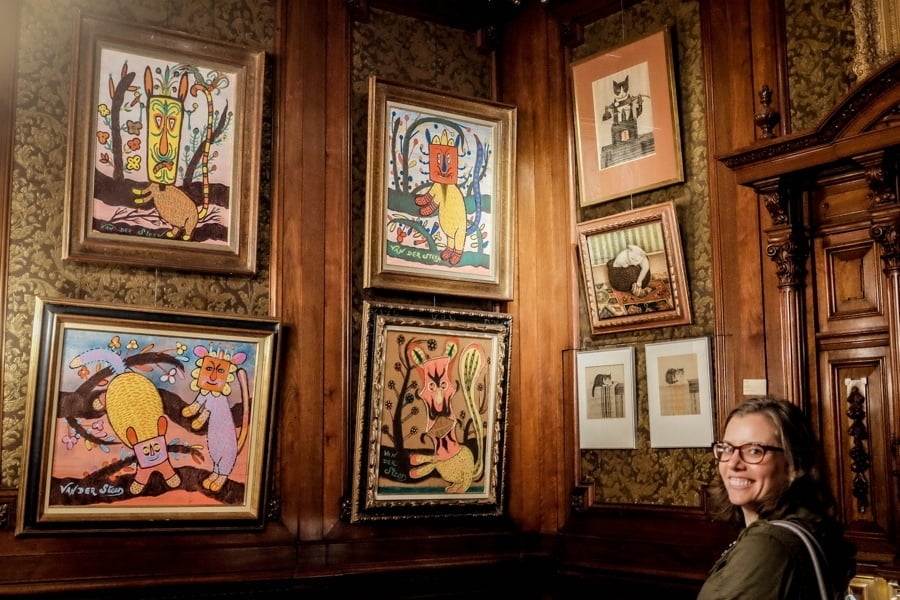 Via paintings, sculptures, and more, the Kattenkabinet is a testament to the role that cats have long played in art and culture. The museum is even home to five resident cats.

Michael Cisneros/Flickr
---
Museum of Bread Culture

Ulm, Germany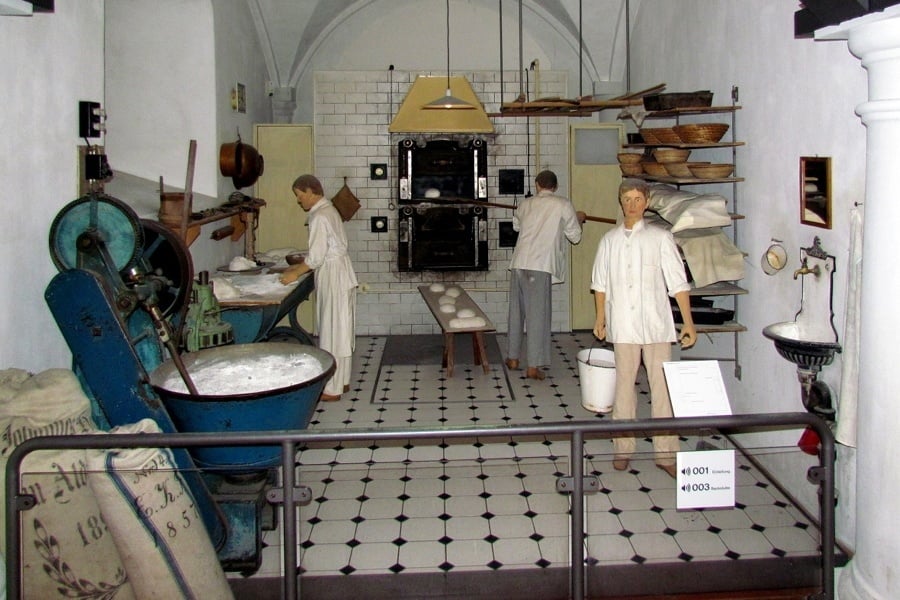 While this strange museum contains over 16,000 relics pertaining to the art of bread making, it does not actually display any bread.

Wikimedia Commons
---
Winchester Mystery House

San Jose, California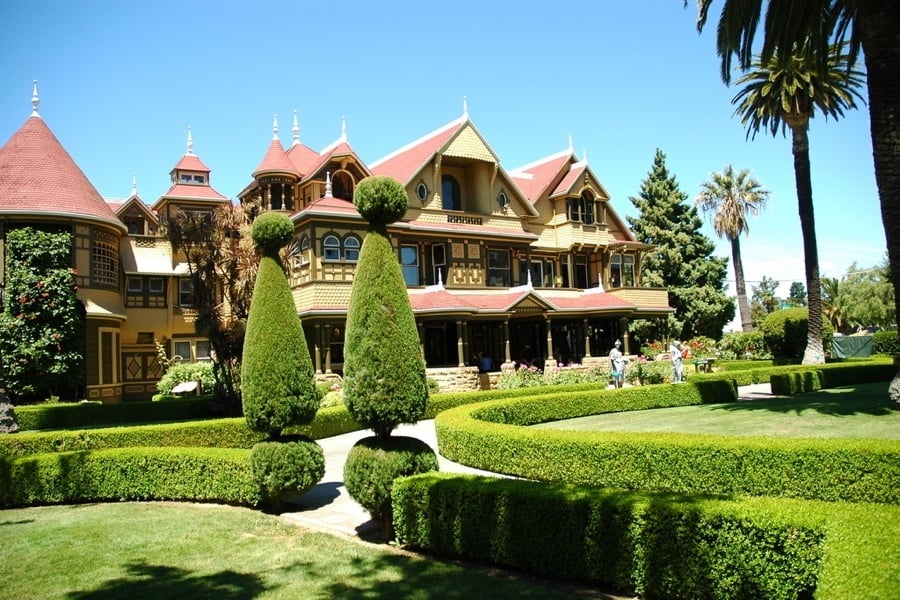 When Sarah Winchester, heir to the Winchester gun fortune, found herself widowed and her child dead, she bought a large farmhouse and began the renovation project of a lifetime.

Seven stories and $20 million later, the house was a purposefully perplexing jumble of stairs that lead to dead ends, doors to nowhere, cabinets that function as doors, and windows that overlooked other rooms.

While no one is quite sure why Winchester had these renovations done (some say it was to confuse the ghosts that were allegedly haunting her), the house today stands as a museum, and one of the world's strangest pieces of architecture.

Mike Shelby/Flickr
---
Franz Kafka Museum

Prague, Czech Republic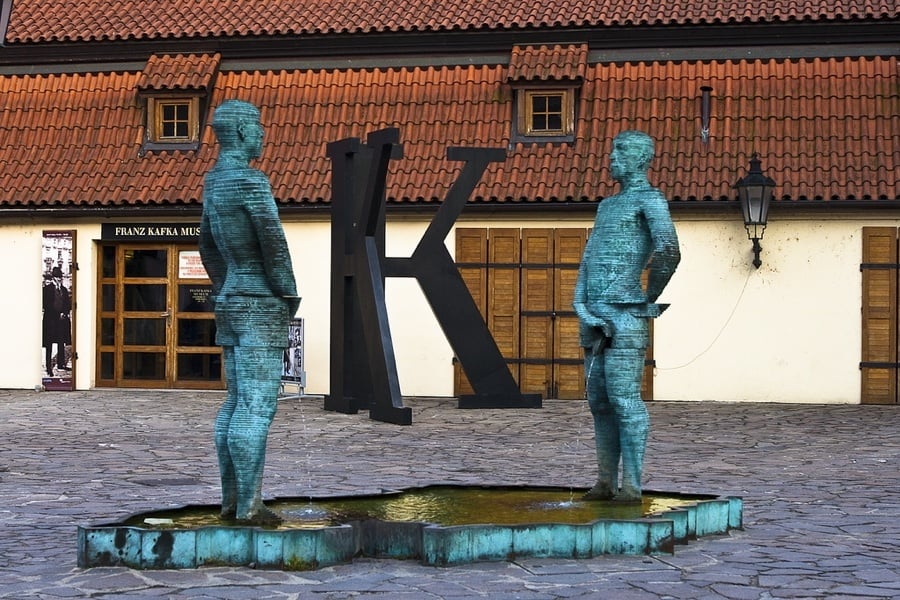 Not only does this museum house a wealth of manuscripts, first editions, photographs, and more from author Franz Kafka, its very design channels the paranoid, bizarre mood of his works, from the replica of a torture device he once wrote about in its basement to the lifelike peeing statues (above) out front.

Dread Pirate Jeff/Flickr
---
British Lawnmower Museum

Southport, England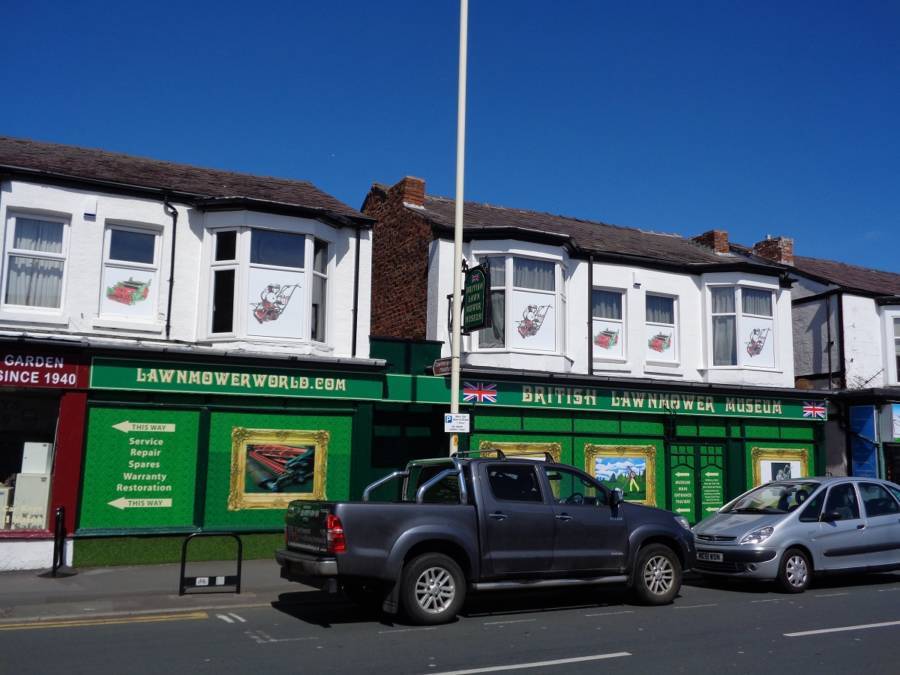 In addition to learning about over 200 years worth of gardening equipment, visitors can also view lawnmowers used by England's beloved Princess Diana and Prince Charles.

Wikimedia Commons
---
Museum of Jurassic Technology

Los Angeles, California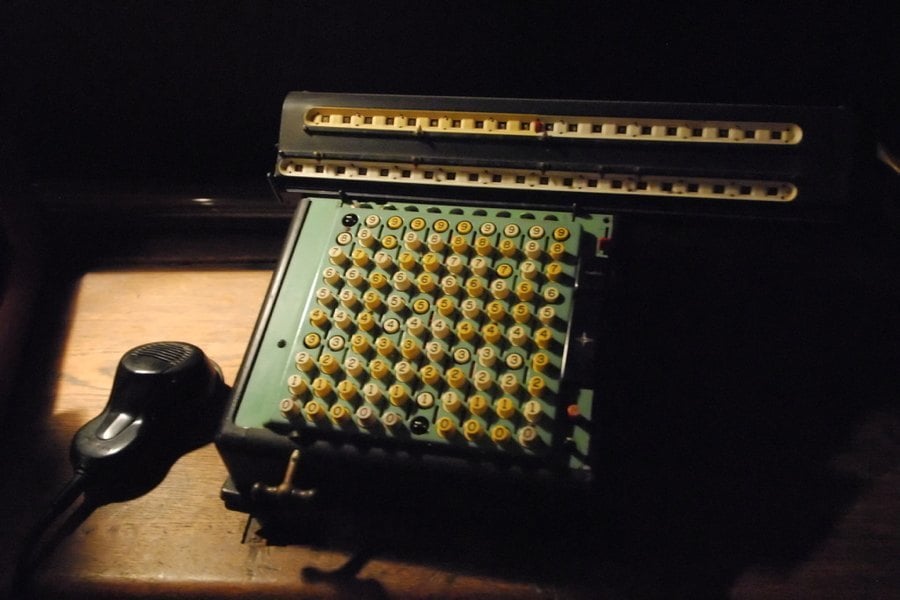 Don't let the name fool you; this museum has nothing to do with dinosaurs. Instead, this collection of scientific and artistic curiosities is, in the words of Smithsonian, "a witty, self-conscious homage to private museums of yore . . . when natural history was only barely charted by science, and museums were closer to Renaissance cabinets of curiosity."

What's more, many of the museum's fascinatingly bizarre artifacts — featuring oddities such as Russian space dogs and decomposing dice — are in fact fake, though tour guides present every last one as authentic. This leaves visitors to interact with one another in order figure out which exhibits (like the archaic calculator above) are real and which are not.

Jon Delorey/Flickr
---
Barney Smith's Toilet Seat Art Museum

San Antonio, Texas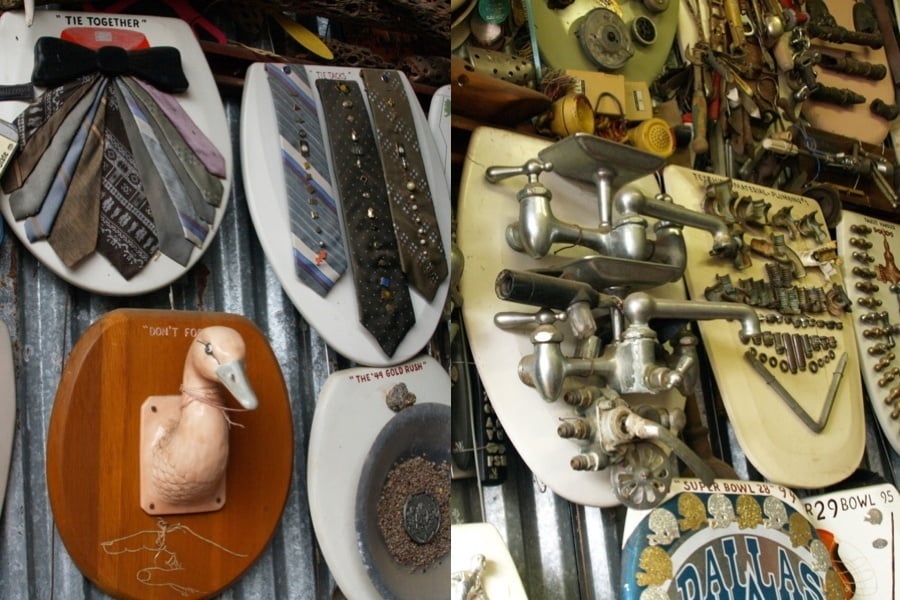 Retired plumber Barney Smith has created well over 1,000 works of art -- all on toilet seats and lids. For decades he's been amassing them in his garage, and once a local TV station spread the word and visitors started rolling in, that garage became a museum.

juliegomoll/Flickr
---
Hash Marihuana & Hemp Museum

Amsterdam, Netherlands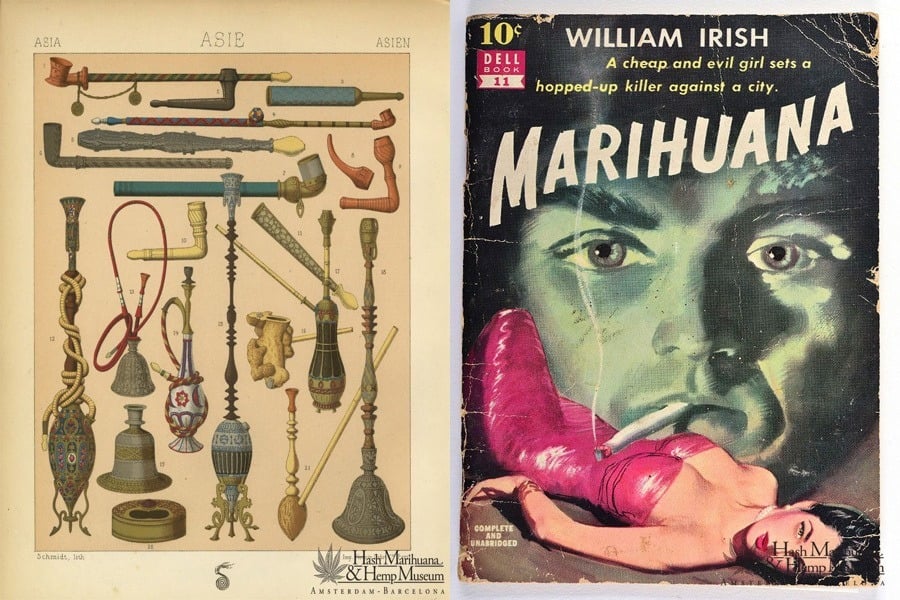 What better place to have this museum than Amsterdam? From the medicinal to the recreational, this museum contains relics and artifacts that showcase the culture, history, and controversy behind one of the world's most well-known plants.

Hash Marihuana & Hemp Museum
---
Burlingame Museum of PEZ Memorabilia

Burlingame, California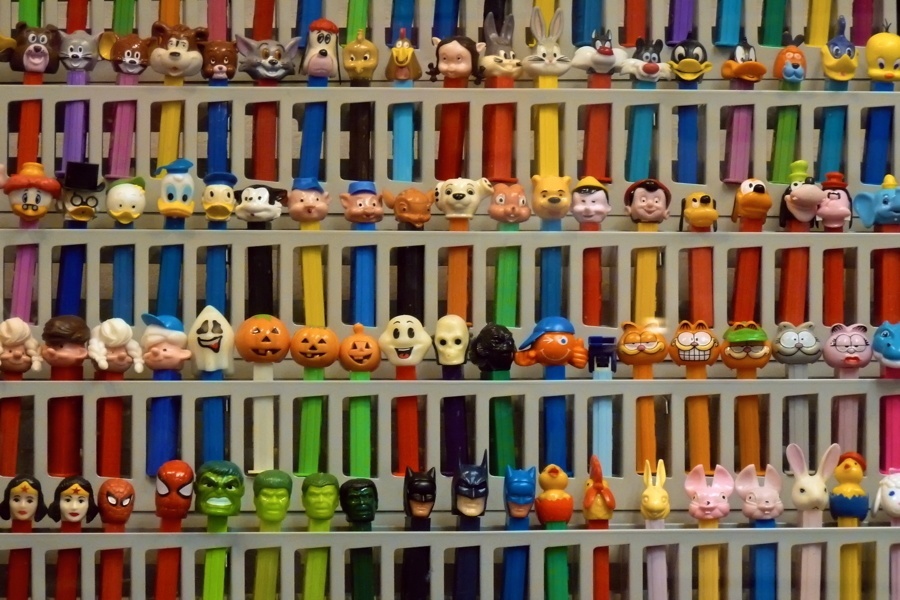 Oddly specific and dazzlingly colorful, this museum boasts of having at least one of every PEZ candy dispenser ever since they were introduced in 1948.

Ingrid Taylar/Flickr
---
Icelandic Phallogical Museum

Reykjavík, Iceland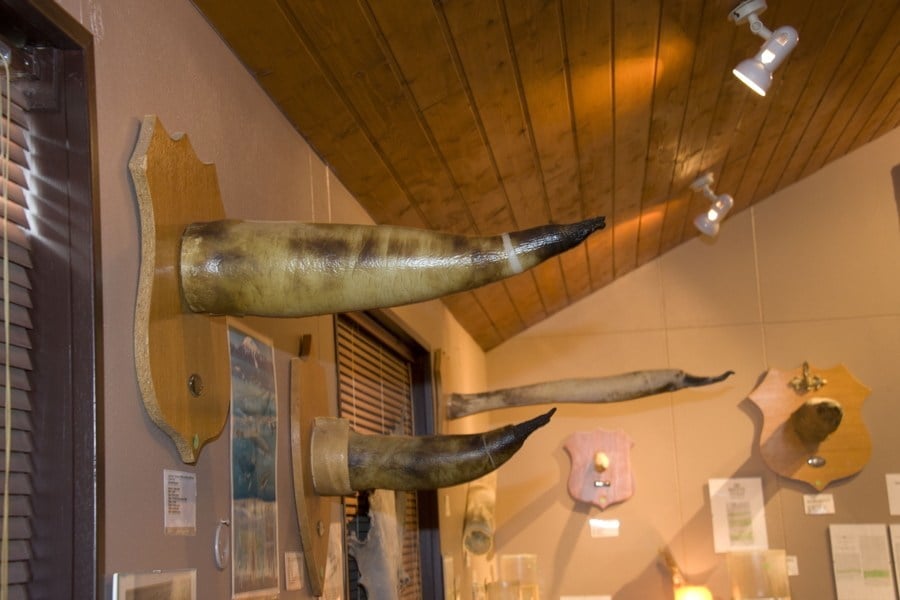 From gargantuan whale penises sealed in glass to lampshades made from bull scrotum to (just recently) a human penis, viewers can peruse and learn about male genitalia from countless species at this one-of-a-kind weird museum.

HALLDOR KOLBEINS/AFP/Getty Images
---
For more weird museums, step inside Kentucky's Creation Museum and see more from Croatia's Museum of Broken Relationships.