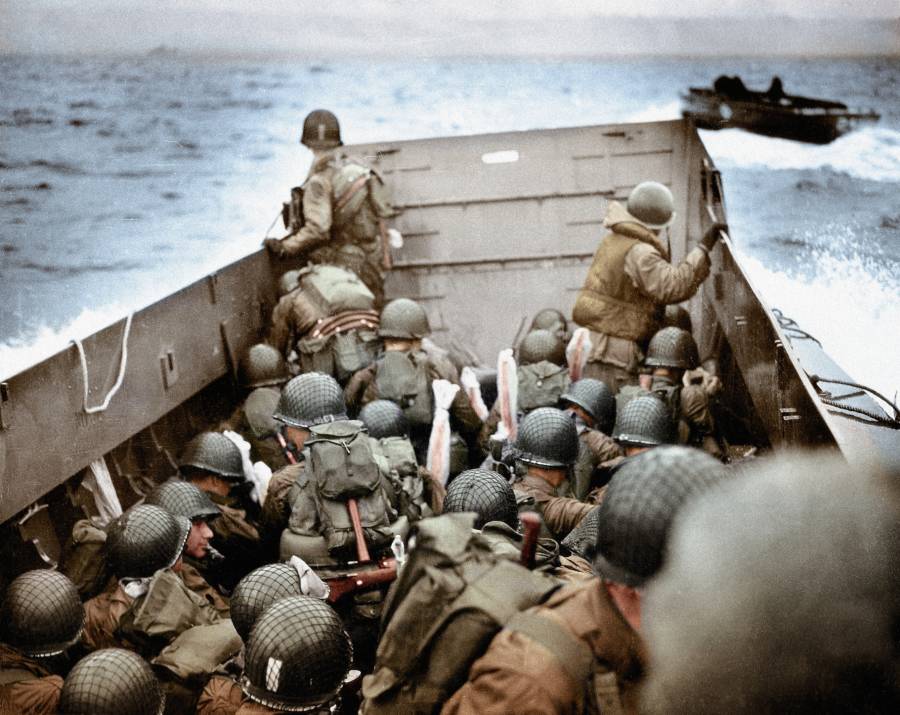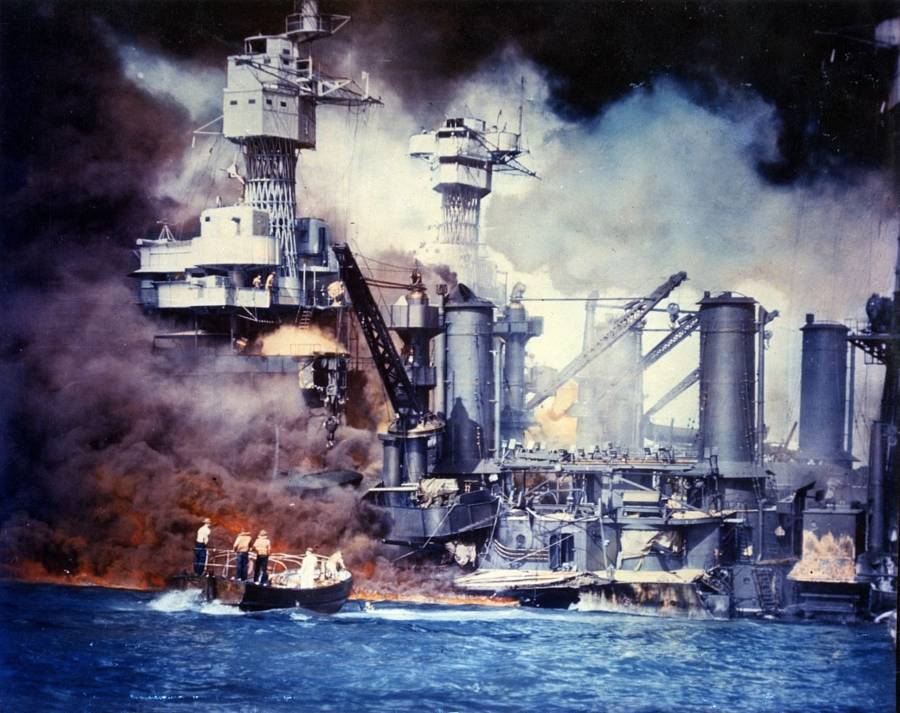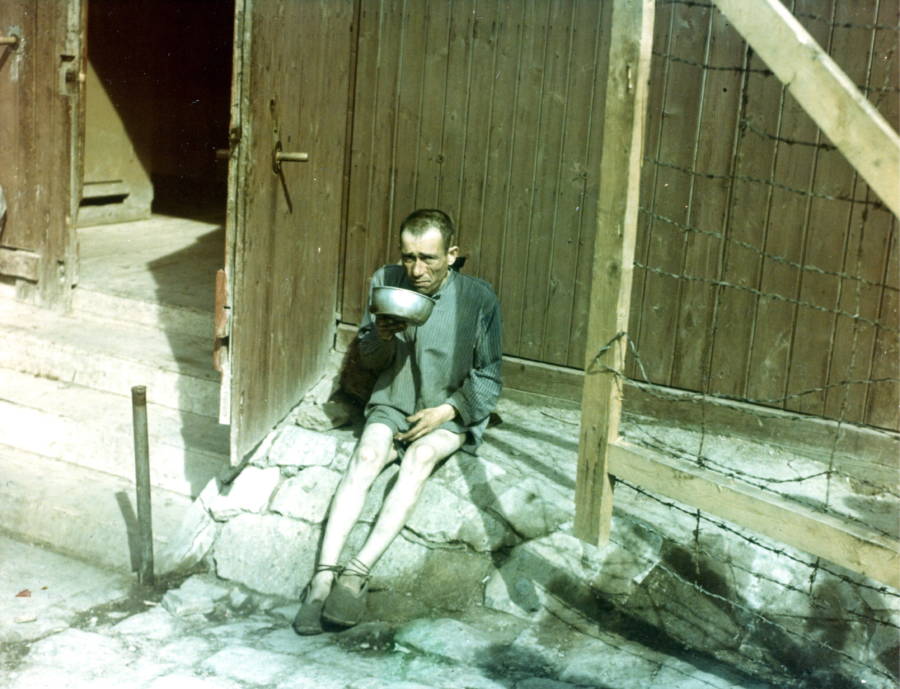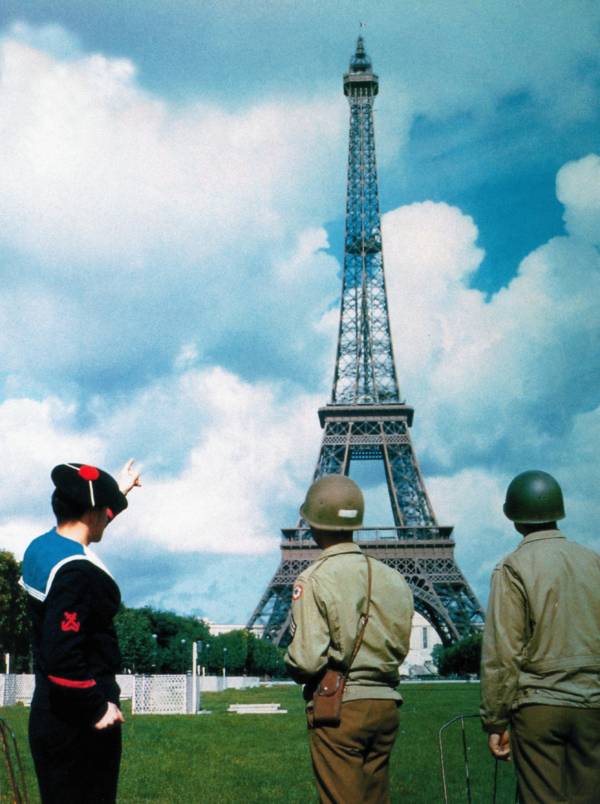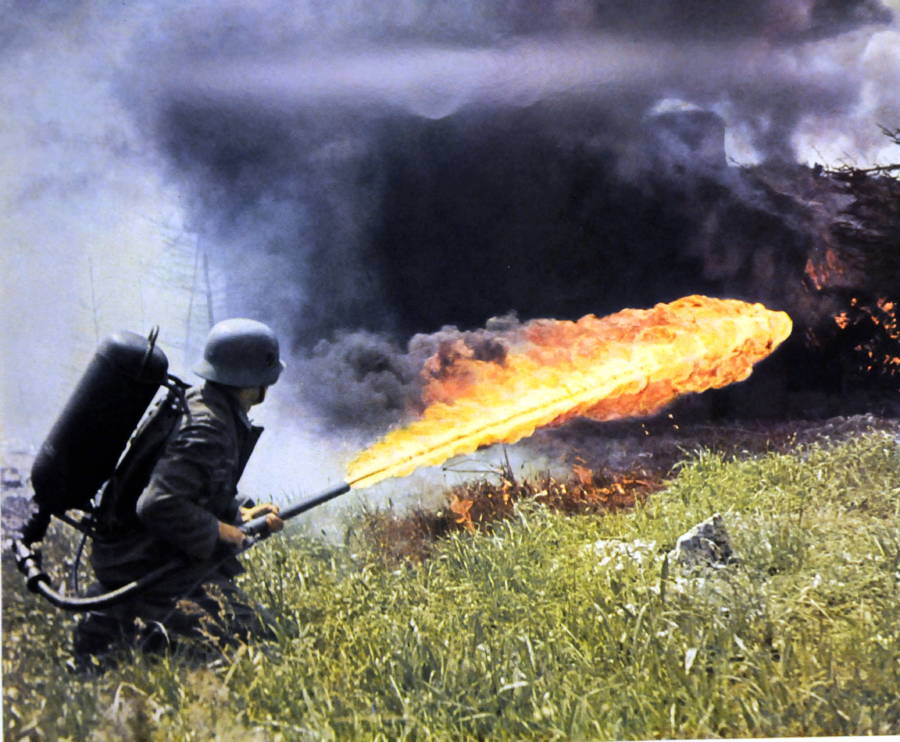 Robert F. Sargent/United States Coast Guard/Galerie Bilderwelt/Getty Images
Army Signal Corps/U.S. National Archives/Wikimedia Commons
Galerie Bilderwelt/Getty Images
R. Grimm/PhotoQuest/Getty Images
Hulton Archive/Getty Images
Galerie Bilderwelt/Getty Images
Bettmann/Contributor/Getty Images
Howard R. Hollem/Office of War Information/Library of Congress
US Navy/Interim Archives/Getty Images
Galerie Bilderwelt/Getty Images
Jack Downey/Office of War Information/Library of Congress/Wikimedia Commons
Howard R. Hollem/Office of War Information/Library of Congress
Art Media/Print Collector/Getty Images
Galerie Bilderwelt/Getty Images
United States Navy/Wikimedia Commons
Parke O. Yingst/United States Army/United States Holocaust Memorial Museum/Wikimedia Commons
War Office/Imperial War Museums/Wikimedia Commons
John Hinde/SSPL/Getty Images
Galerie Bilderwelt/Getty Images
Galerie Bilderwelt/Getty Images
The Frank S. Errigo Archive/Getty Images
Alfred T. Palmer/Office of War Information/Library of Congress
National Museum of the U.S. Air Force/Wikimedia Commons
Parke O. Yingst/United States Army/United States Holocaust Memorial Museum/Wikimedia Commons
Parke O. Yingst/United States Army/United States Holocaust Memorial Museum/Wikimedia Commons
United States Navy/Wikimedia Commons
Library and Archives Canada/Wikimedia Commons
The Frank S. Errigo Archive/Getty Images
Parke O. Yingst/United States Army/United States Holocaust Memorial Museum/Wikimedia Commons
United States Air Force/Wikimedia Commons
Library and Archives Canada/Wikimedia Commons
Alfred T. Palmer/Office of War Information/Library of Congress
Fortepan/Wikimedia Commons
United States Navy/Wikimedia Commons
Alfred T. Palmer/Office of War Information/Library of Congress
Capt. Tanner/War Office/Imperial War Museums/Wikimedia Commons
United States Navy/Wikimedia Commons
"Black and white are the colors of photography," legendary photographer Robert Frank once said. "To me, they symbolize the alternatives of hope and despair to which mankind is forever subjected."
It's easy to agree with Robert Frank's words — especially because they come from Robert Frank.
Still, it's hard to dismiss one of the strongest advantages that color photography holds over black-and-white: its immediacy.
"I work in colour sometimes," said Mary Ellen Mark, who sits not far from Frank in the pantheon of revered black-and-white photographers, "but I guess the images I most connect to, historically speaking, are in black and white. I see more in black and white – I like the abstraction of it."
Indeed, whereas black-and-white offers an invaluable sense of "abstraction" — a timeless way to tap into the human hope and despair that Frank posits as eternal — color offers a certain vital sense of the here-and-now.
In other words, black-and-white may be timeless, but is timeless always what we want?
This question becomes even more important when it comes to images that document history long gone by.
When someone alive today looks at photographs from World War 2, for example, the black-and-white may very well abstract the images from their original time and thus allow the modern viewer to better tap into the images' timeless, eternal sense of hope or despair.
But that same kind of abstraction can make an image inert — a moment becomes a museum piece, a thing of the past, something that happened to somebody else, something that has no bearing on our present.
But the historical events able to be preserved to an appreciable degree in color — and World War 2 was among the first — can come back to life for the present-day viewer in ways that they likely wouldn't in black-and-white.
Perhaps color reminds us, more so than black-and-white, that the subjects captured were real people just like us, and not merely beings of the past. Black-and-white may preserve the heart and soul, but perhaps color preserves the flesh and blood.
Experience World War 2 in color in the gallery above.
---
After this look at World War 2 in color, see more of the most powerful photos of World War 2 in both color and black-and-white. Then, discover the truth behind some of the most enduring World War 2 myths.