This gallery of 1990s hip-hop and '90s rap icons pays homage to a time when the genre meant more than popping bottles.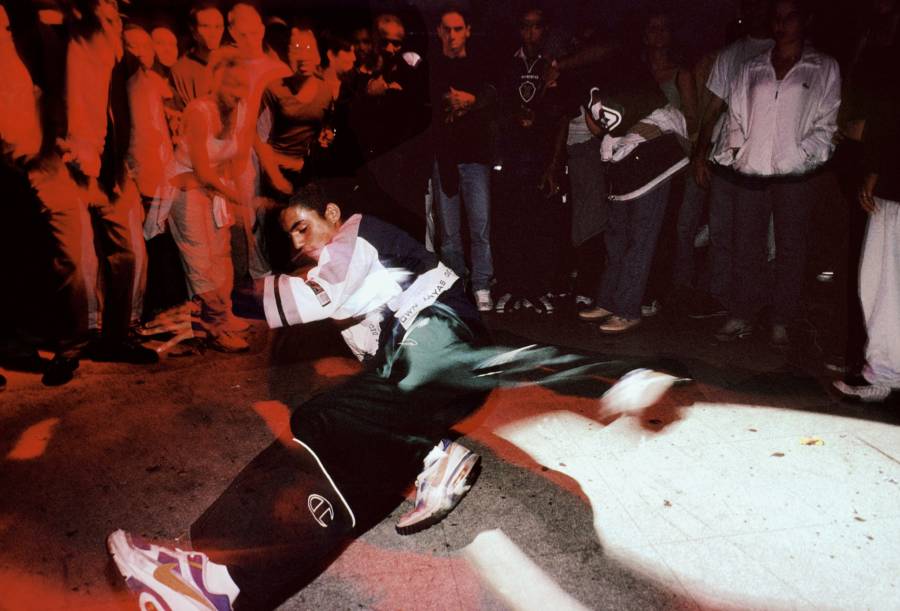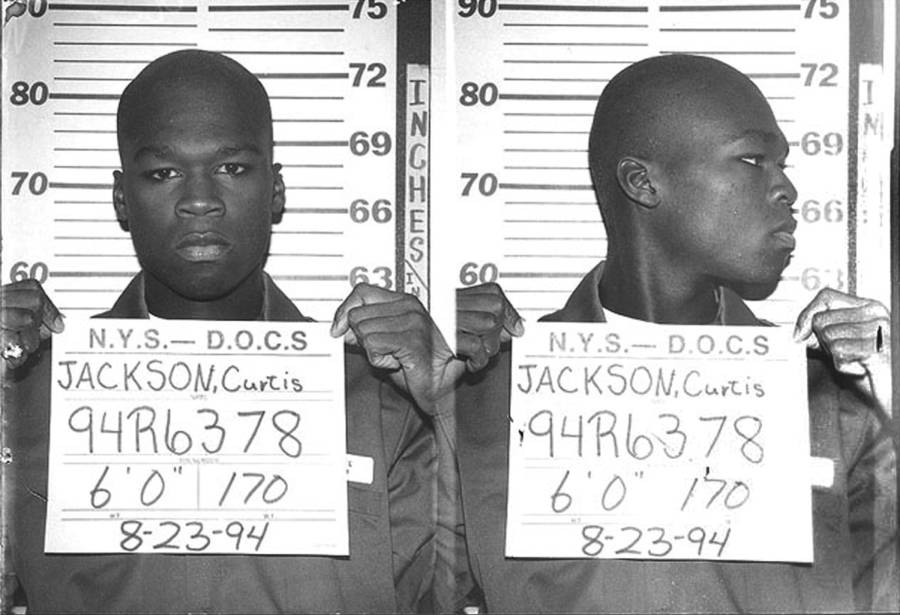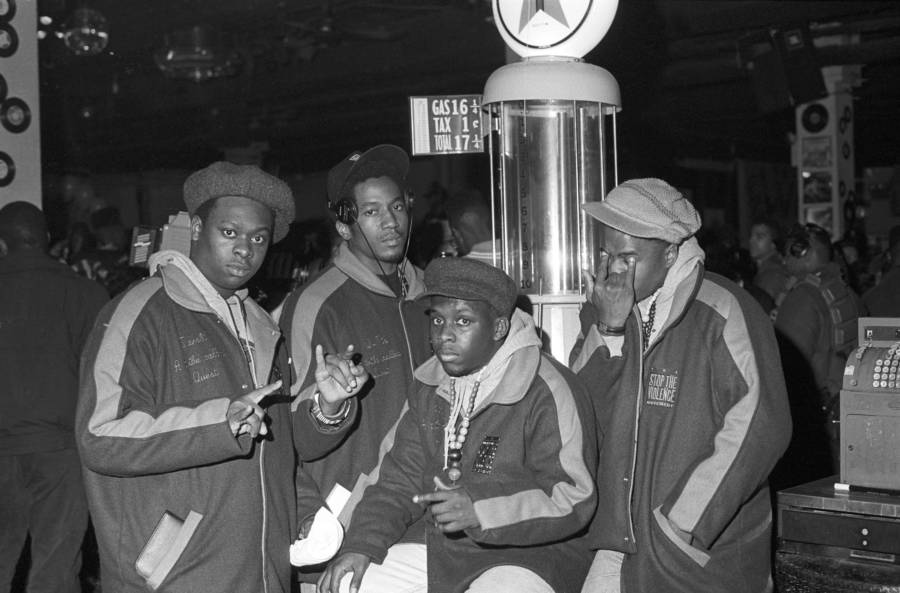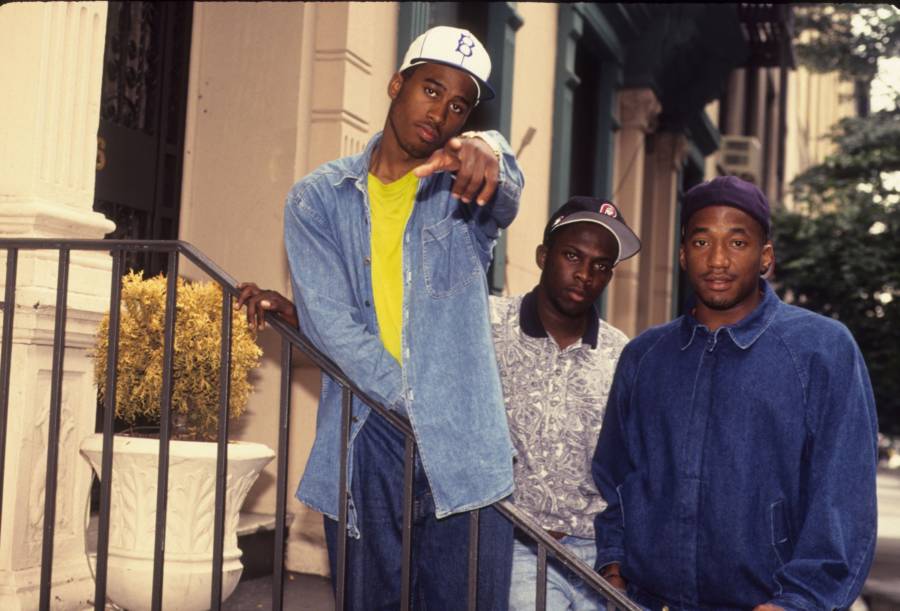 Jean-Erick Pasquier/Gamma-Rapho/Getty Images
Michael Ochs Archive/Getty Images
Al Pereira/Michael Ochs Archives/Getty Images
Al Pereira/Michael Ochs Archives/Getty Images
Al Pereira/Michael Ochs Archives/Getty Images
Martyn Goodacre/Getty Images
Andrew Lichtenstein/Corbis/Getty Images
Andrew Lichtenstein/Corbis/Getty Images
Andrew Lichtenstein/Corbis/Getty Images
Raymond Boyd/Getty Images
Jeff Kravitz/FilmMagic, Inc./Getty Images
Frank Micelotta/ImageDirect/Getty Images
Evan Agostini/Getty Images
Jim Smeal/WireImage/Getty Images
Al Pereira/Michael Ochs/Getty Images
Catherine McGann/Getty Images
Raymond Boyd/Michael Ochs Archives/Getty Images
Andrew Lichtenstein/Sygma/Getty Images
Al Pereira/Michael Ochs Archives/Getty Images
Yavuz Arslan/Ullstein Bild/ Getty Images
Martyn Goodacre/Getty Images
Yavuz Arslan/Ullstein Bild/Getty Images
Yavuz Arslan/Ullstein Bild/Getty Images
Jim Steinfeldt/Michael Ochs Archives/Getty Images
Raymond Boyd/Michael Ochs Archives/Getty Images
Raymond Boyd/Michael Ochs Archives/Getty Images
Ron Galella/WireImage/Getty Images
Michael Ochs Archives/Getty Images
Andy Willsher/Redferns/Getty Images
Ron Galella, Ltd./WireImage/Getty Images
Jean-Erick Pasquier/Gamma-Rapho/Getty Images
Andrew Lichtenstein/Sygma/Getty Images
Raymond Boyd/Getty Images
Raymond Boyd/Getty Images
Vince Bucci/AFP/Getty Images
If 80s hip-hop marked the genre's birth into the mainstream, then '90s hip-hop and rap marked its drastic growth spurt into adolescence.
Gone was the primary focus on party records and making people dance and in its place entered the art form with independent journalism, poetry, and hard-hitting raps documenting life on America's dangerous streets.
While the end of the 1990s would essentially double back to a superficial focus on bling, parties, and fashion, the lion's share of this period in hip-hop was comprised of socially-conscious records, battle raps, and the transformation of the medium into the "CNN for black people," as Public Enemy's frontman Chuck D. so succinctly described.
Public Enemy had already begun to focus on politics in their music in the 1980s. While the new generation didn't collectively continue leading that charge, '90s hip-hop did cover a vast amount of social ills in its raps.
Indeed, before it dipped backed into gloss-centric pop records, legends like 2Pac, Jay-Z, Nas, Biggie, and Eminem cemented themselves as timeless icons of the genre.
Gangsta Rap: The King Of The 1990s
N.W.A. and 2 Live Crew actually managed to convey and lead a rebellion through their raps. N.W.A. called out against law enforcement in their song, "Fuck Tha Police," and 2 Live Crew actually went to court for obscenity charges in their music. At the same time, young artists like Nas and 2Pac poetically conveyed what life was like for youth in America's poor Black ghettos.
Nas' Illmatic, arguably one of the greatest hip-hop albums of all time, achieved in 10 tracks what most emcees couldn't in an entire career — all while conveying the temperature of the streets.
Meanwhile, 2Pac was beginning to launch a nationwide movement of young black men against systematic social and political oppression.
Nas' inspirational "The World Is Yours" motivated listeners to take advantage of new business avenues like music or to use their ingrained street hustle for legal opportunities. 2Pac's "Holla If Ya Hear Me" unleashed a torrent of frustration regarding the limitations of such opportunities for young black men in the U.S.
This type of hip-hop became known as Gangsta Rap, and it quickly became its own sub-genre and solidified an unspoken rule in the hip-hop community that an artist better practice what they preach. Imposters would essentially have their careers destroyed by the fans themselves.
With N.W.A., 2Pac, Cypress Hill, Wu-Tang Clan, and Mobb Deep,'90s rap portrayed more gangster imagery and narratives of bloody vengeance than hip-hop had ever seen. The real-life stories behind record labels such as Death Row, of course, explained how art was, in fact, an imitation of life.
The Celebration Of African Culture
As new hip-hop stars were beginning their journey in the 1990s to irrevocably land in hotly-debated Top 5 Rappers conversations, groups like A Tribe Called Quest, De La Soul, and the Wu-Tang Clan offered listeners entirely unique soundscapes, ideas, and feelings.
Tribe and De La Soul, for example, promoted a hip-hop niche called Native Tongues which was Afrocentric, positive, and the celebrated youth and music. This uplifting collective was, in turn, starkly contrasted by the Wu-Tang's Hong-Kong cinema-inspired raps about the seedy underbelly of crime in New York's five boroughs.
In other words, the landscape of '90s hip-hop was expansive and there were more options for its growing fanbase than ever before.
Def Jam, Roc-A-Fella, And New York Dominance
Without a doubt, Dr. Dre played a big role in the development of 1990s hip-hop. When he finally managed to contractually escape the clutches of his former record label Death Row, run by hip-hop's boogeyman, infamous gang member Suge Knight, he started his own movement.
This movement saw the appearance of Snoop Dogg, birthed a number of classic hip-hop albums (The Chronic and Doggystyle), and proved Dre was more than just one of the five members of N.W.A.
Rap on the west coast thrived in no small part due to Dre's knack for picking proteges and 2Pac's ascension to godlike status. Meanwhile, the east coast dominated a kind of raw, lyrical penmanship hip-hop fanatics still point to as "classic hip-hop."
Russell Simmons created the Def Jam record label in the early 1980s, but the legendary label had successfully grown with the times. With a roster that included DMX, EPMD, Ja Rule, Jay-Z, LL Cool J, Method Man, Redman, Onyx, Public Enemy, and Slick Rick — it became a behemoth that dominated much of the '90s rap scene.
Def Jam label eventually even spawned popular video games where players could choose their favorite Def Jam rapper and square off against opponents.
While many '90s rappers never really made it to the next level of their careers having created that one classic album that could propel them further or establish them in the pantheon of hip-hop legends, a handful of Def Jam artists did.
For instance, Method Man is now a multifaceted businessman with his fingers in many pots, DMX is staging a comeback this very second, and Jay-Z has become not just a hip-hop icon but one of the most successful businessmen in entertainment. As for Ja Rule, well, he founded and promoted a somewhat unsuccessful music festival recently.
1990s Rap And Its Last Hurrah
By the mid-to-late '90s, Jay-Z had successfully launched his own record label, Roc-a-Fella Records, with business partner Dame Dash. It became a haven for fellow Def Jam artists DMX, Method Man, Redman, Ja Rule, and LL Cool J, who all either collaborated or went on tour with Jay-Z.
The Hard Knock Life Tour proved industry insiders who thought rap could never fill out arenas across the country wrong. With DMX releasing two platinum albums within one year, Jay-Z becoming a superstar, and up-and-coming Roc-a-Fella Records members gaining steam, the Hard Knock Life Tour became the stuff of legends.
The concert film Backstage now serves as a time capsule for the last year of 1990s hip-hop. This was before DMX lost his way to drugs, Jay-Z met Beyoncé, and cell phones replaced lighters as signs of admiration during concerts.
Meanwhile, on the west coast, Dr. Dre was once again in between triumphs, desperate to stay afloat. Snoop Dogg was a superstar but had left Dre to pursue other sounds, labels, and collaborations. Ice Cube successfully ventured into the movie industry, and N.W.A. was a distant memory.
With Dre's latest album, The Aftermath, flopping horrendously, the magnate was on the verge of being dropped by executives. But as legend has it, he suddenly stumbled onto the demo cassette of a hard-nosed battle rapper from Detroit who called himself Slim Shady.
The Last Of The 1990s Hip-Hop Icons
While white rappers were ubiquitous in hip-hop-heavy European countries such as France and Germany, the U.S. was still very much averse to the concept.
Rooted in the fact that rap was intended as a form of expression for America's oppressed African-American community, the country did not seem ready for a white rapper. That is until somebody came along who was undeniable in his skill, appreciation of the culture, and universally appealing with his devil-may-care attitude.
According to Rolling Stone, Eminem and Dr. Dre not only made one the biggest songs of all time during their very first studio session, but three other songs that made it onto the white rapper's debut album as well.
"That's what happened, our first day, in the first few minutes of us being together in the studio," said Dre in reference to Eminem finding the hook for "My Name Is".
The rest is history. Eminem angered parents of suburban teens just as his idols had done a decade prior. He broke new ground, world records, and gave the 2000s generation of MTV viewers a new icon to root for. Ultimately, in a way, Eminem became the last everlasting hip-hop legend of the 1990s.
The Legacy Of 1990s Hip-Hop
In the end, '90s hip-hop became a way for an entire generation of young people to express themselves. It demonstrated how music can uplift, educate, and reflect the intense emotions of life for underprivileged groups of society, ultimately proving that a once-downtrodden art form was here to stay.
Hip-hop still had a major impact in the 2000s before '90s rap began to give way to the newer ringtone generation of rap. Nowadays, however, it's clear: one need only to look at the likes of Kendrick Lamar and J. Cole and be assured that the culturally-aware hip-hop of the 1990s is still appreciated today.
As Jay-Z, Nas, and Eminem continue to top charts, tour and inspire their contemporary counterparts, it's safe to say that "classic hip-hop" and "1990s hip-hop" are rightfully interchangeable.
---
After this look at '90s hip-hop and '90s rap culture, take a look at 29 raw images of the 1990s rave scene at its zenith. Then, check out 31 photos of America's 1970s hippie communes.