Retail stories are dying, which is why abandoned malls are becoming more commonplace.
All things must come to an end, and the era of the American shopping mall is no exception. With retail shopping becoming unpopular and unprofitable, abandoned malls all over America are being left to nature: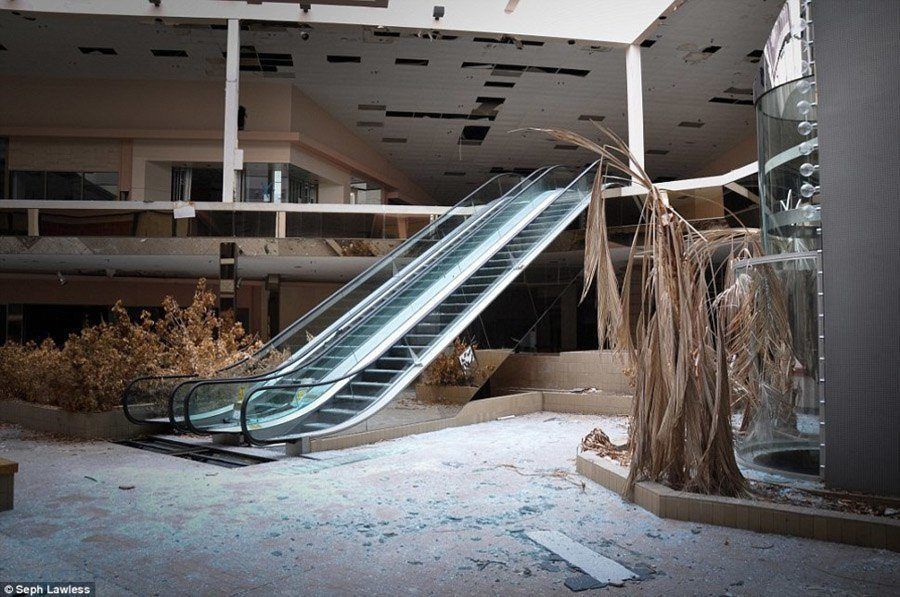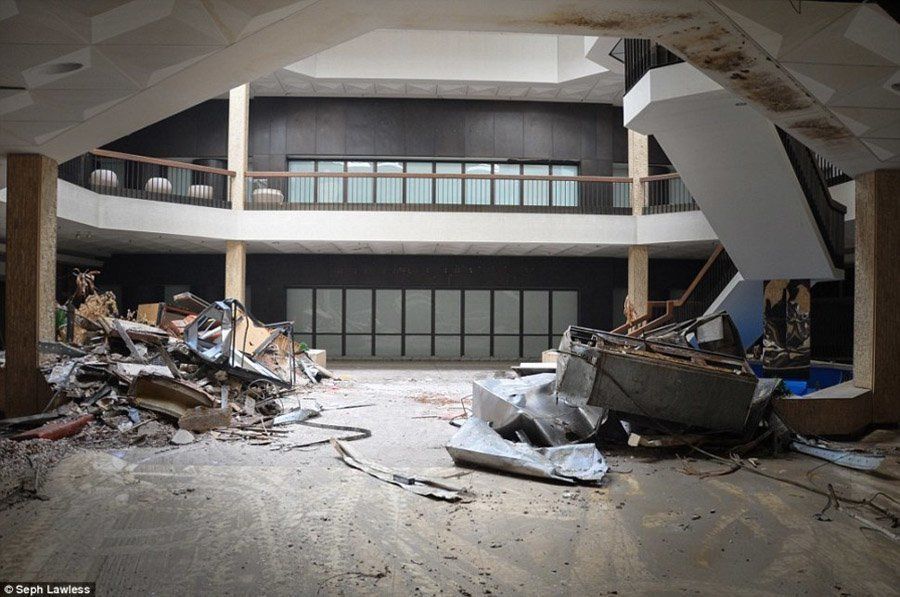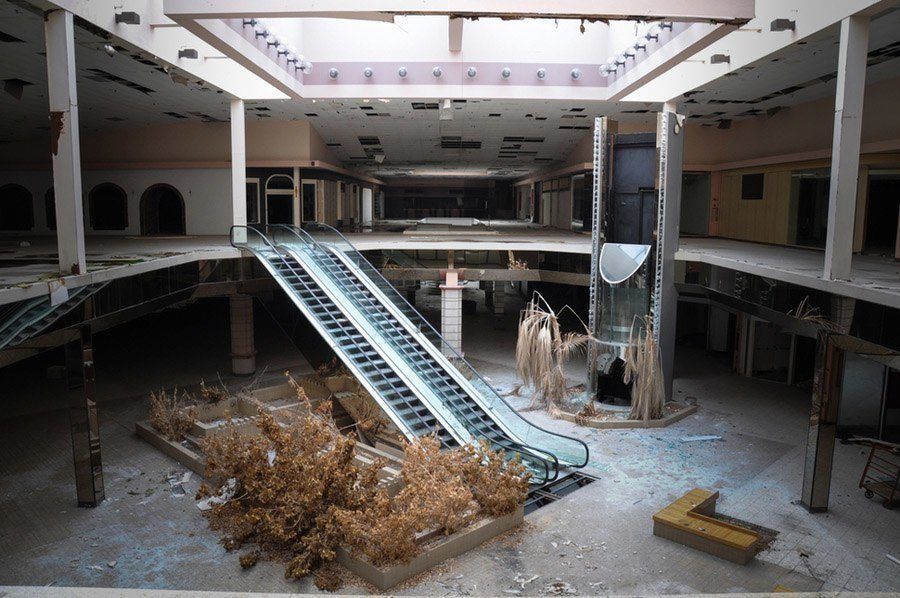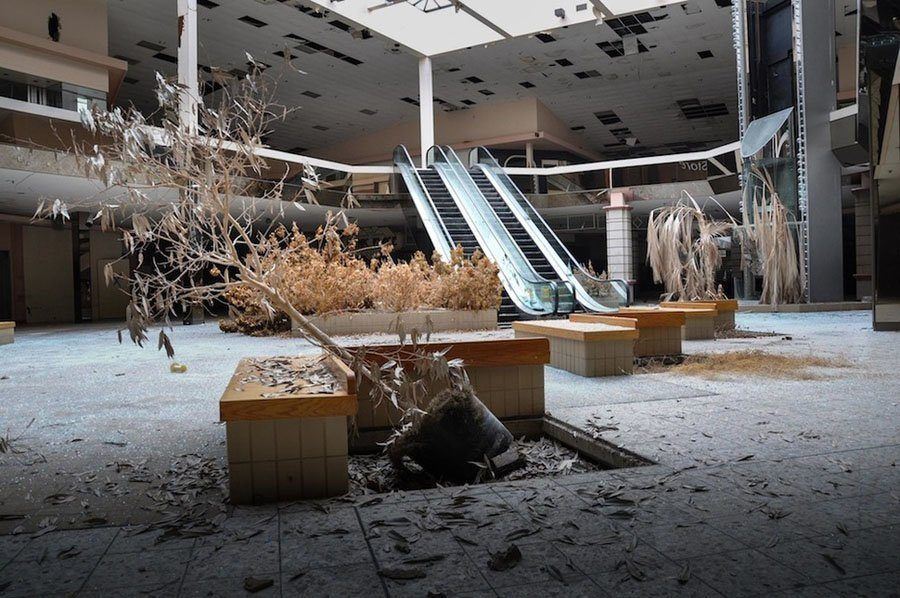 No one will be placing any calls from this mall anytime soon.
More withered plants and fallen ceiling tiles reflect the sad state of this American mall.
There was an attempt to clean up the remnants of this mall at some point, and even that was abandoned.
From another angle, many darkened storefronts pepper the landscape of urban decay.
A fallen plant signifies the death of its commerce-driven surroundings.
This once shopping area has now somehow become home for many, many fish.
Not even a splash of green can breathe life back into this dead mall.
This small Illinois mall was built in 1966 and closed in 1978. It enjoyed a very short ride, and died before even the internet had a chance to kill it.
This jewelry store almost looks as if it has been looted instead of simply closed.
No customers to provide service to any longer- they are all buying their goods online.
A dilapidated outdoor entrance is unwelcoming.
Outdoor elements have fought their way into this structure before its demolition.
Puddles and broken glass populate the hall instead of people.
Here's a sad storefront that once upon a time contained a thriving business and gave jobs to employees.
The shattered glass of an escalator that once carried many happy teenagers.
You can almost see the ghosts of bustling shoppers scurrying about.
It's anyone's guess what was torn from its home here on a stage-like platform.
The top and bottom halves of this mall scene tell two different stories.
Water damage is prevalent in this once vibrant and convenient shopping area.
Shopping malls enjoyed their heyday in the 1970s and 80s, when the wealthy (and usually white) had left urban zones for glistening new homes--and shopping centers--in the suburbs. Not only did malls become an important part of consumer culture, they also composed an integral facet of American life. Many films, especially ones from the 1980s and 90s, heavily feature shopping malls as an important location. Mallrats, Clueless, The Blues Brothers, and George Romero's Dawn of the Dead all have characters who spend major time in malls (though one just happens to be filled with zombies).
The very first enclosed shopping mall was built in Edina, Minnesota in 1956. The state is also home to one of the biggest malls in the nation, the Mall of America in Bloomington, which receives approximately 40 million visitors a year. The mall boasts four levels and more than 500 specialty shops and restaurants. The mall now sits atop what used to be old Metropolitan Stadium, where the Minnesota Vikings used to play. Among the main attractions is Nickelodeon Universe, the country's largest indoor amusement park. The mall is so big that it has its own zip code.
The Mall of America still stands today, and whether or not it survives the culling of retail chains remains to be seen.
For more on the decline of the American shopping mecca, we recommend you check out Seph Lawless's The Collapse of the American Shopping Mall.
---
And if you liked this visual dive into the abandoned malls of America, check out our other galleries on beautiful abandoned photographs and haunting images of abandoned Detroit.