A year after Ronald DeFeo Jr. shot and killed six of his family members at 112 Ocean Avenue, the Lutz family moved in and began experiencing unexplainable hauntings that would inspire The Amityville Horror.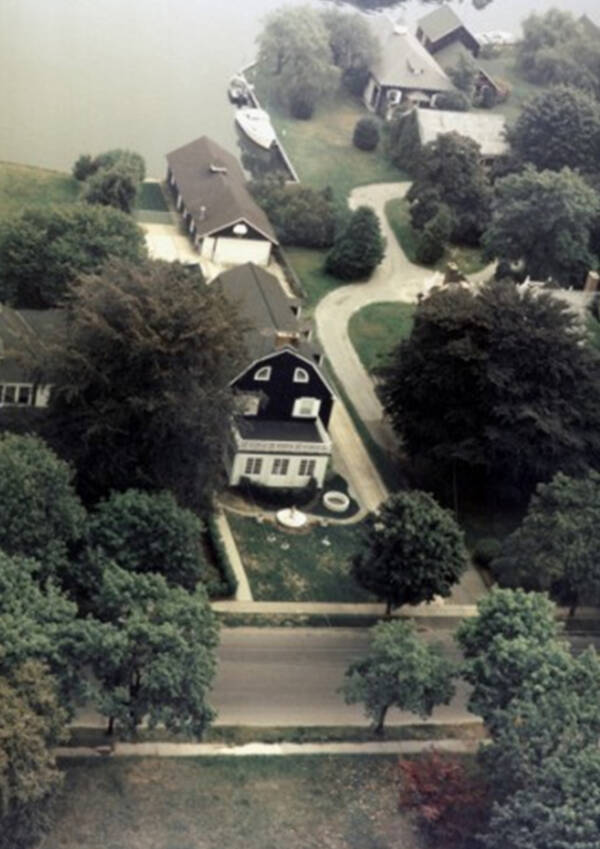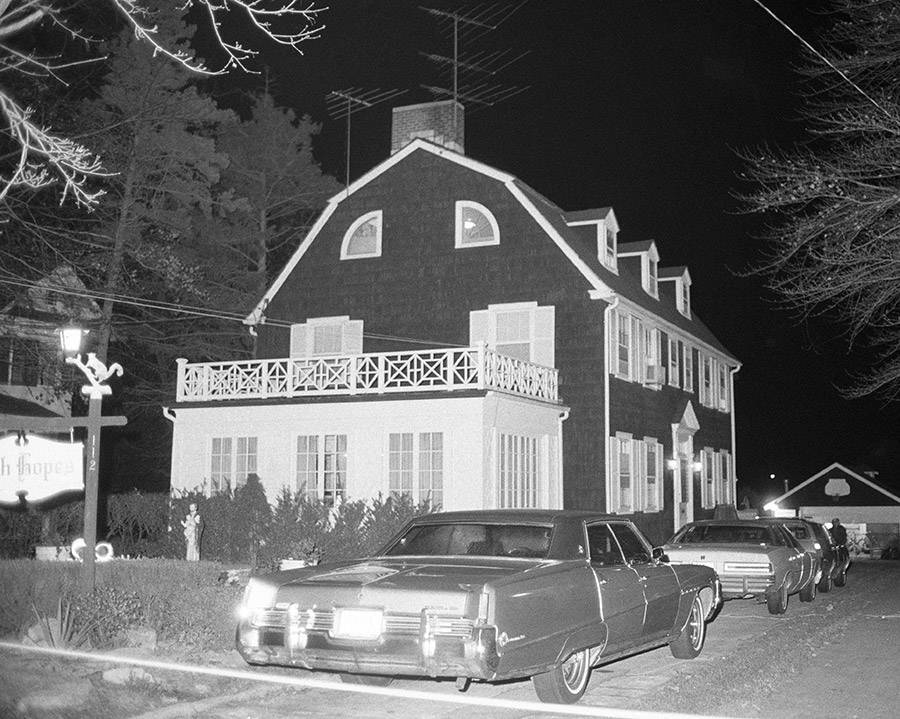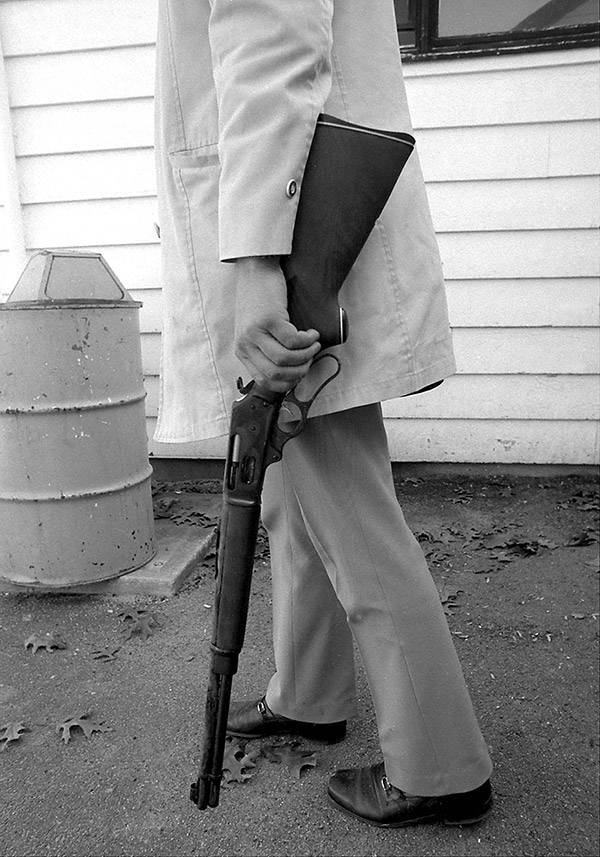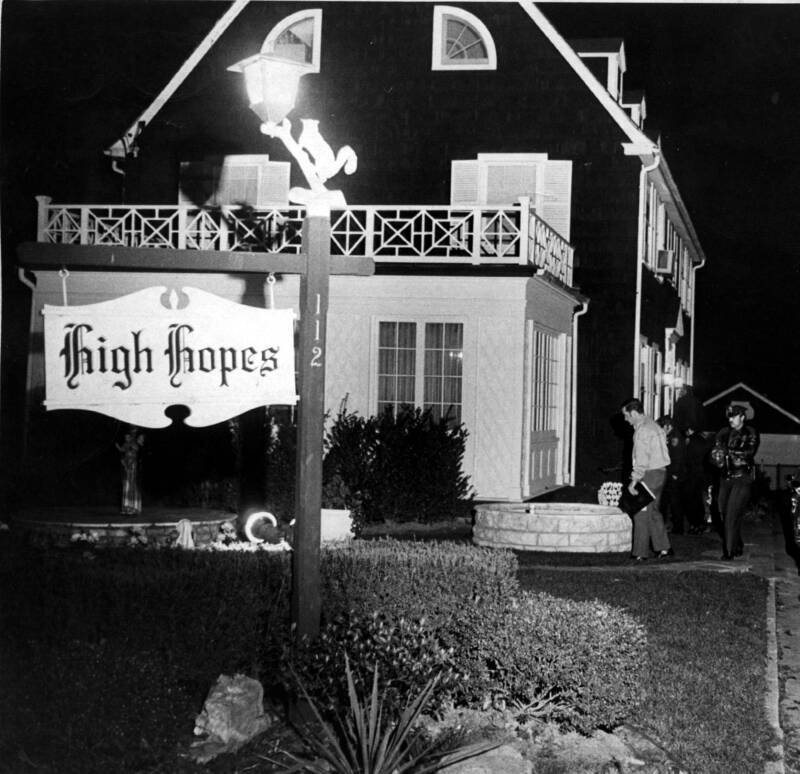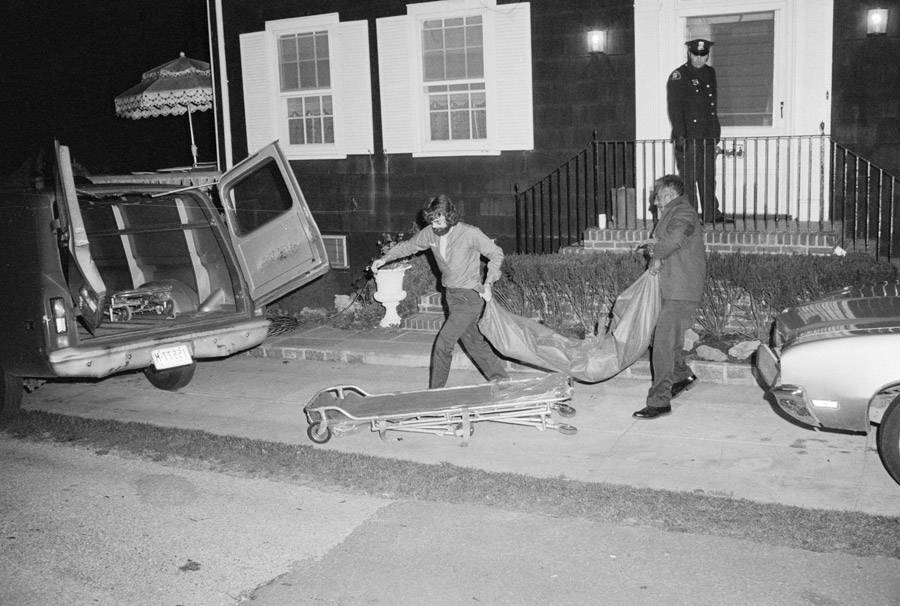 New York Daily News/Getty Images
Mitch Turner/Newsday RM/Getty Images
Stan Wolfson/Newsday LLC/Getty Images
Dan Godfrey/NY Daily News/Getty Images
Twentieth Century Fox Film Corporation/Getty Images
Paul Hawthorne/Getty Images
Paul Hawthorne/Getty Images
In the early morning hours of November 13, 1974, one Amityville house in Long Island, New York became more than a mere suburban home. Instead, it became a ghastly crime scene, as Ronald DeFeo Jr. skulked the halls with a rifle and killed his parents and four of his siblings in their sleep.
He later claimed that there were voices in his head urging him to kill, and some believe to this day that he was indeed hearing evil spirits that resided within the so-called Amityville Horror house at 112 Ocean Avenue.
Despite the widely-publicized 1974 killings, numerous families have since moved in and out of the house, now listed as 108 Ocean Avenue. Meanwhile, the purportedly paranormal occurrences that happened here have spawned a slew of books and films like The Amityville Horror, which have kept tourists flocking to the house ever since.
Though DeFeo's grisly crimes were all too real, is it possible that he was actually under the control of evil spirits that inhabited the house and haunted the Lutz family that moved in soon after?
Either way, the images above and the stories below take you inside the Amityville Horror house, the scene of both one of the grisliest crimes and most notorious alleged hauntings in modern history.
The Amityville Murders Of Ronald DeFeo Jr.
It was the middle of the night on Nov. 13, 1974, when 23-year-old Ronald DeFeo Jr. killed six of his relatives with a .35 caliber rifle while they were asleep: parents Louise and Ronald DeFeo Sr., siblings 18-year-old Dawn, 13-year-old Allison, 12-year-old Marc, and nine-year-old John Matthew.
Though he confessed to what became known as the Amityville murders, DeFeo's defense would later attempt to enter an insanity plea. DeFeo claimed he was guided by malevolent voices in his head and couldn't control his behavior.
It was this claim, and the murders themselves, that spawned the notion that 112 Ocean Avenue itself was haunted — and that the DeFeo family as a whole were victims of the house. However, a look at DeFeo Jr.'s life provides an alternative reading of the events.
With an abusive father and passive mother, the boy's troubled childhood led to substance abuse as an adult. He not only lashed out at his father but once even threatened him with a gun. The parents hoped letting him live at home and with a weekly stipend would help. DeFeo Jr. barely held a job.
On the day in question, DeFeo Jr. left work and went to a bar. He kept calling his home to no avail and complained to patrons about it. He eventually left, only to return at 6:30 a.m. — when he yelled, "You got to help me! I think my mother and father are shot!"
Authorities found all six family members dead in their beds, shot with a rifle at around 3:15 a.m., and positioned on their stomachs. There was no sign of struggle, nor that they were drugged. No local reports of gunshots were logged, with only the DeFeo dog barking away.
DeFeo Jr. changed his alibi several times, from claiming he was at the bar during the time of the murders to mob hitman Louis Falini killing his family while forcing DeFeo Jr. to watch. He eventually confessed that he gunned his own family down, and stood trial on Oct. 14, 1975.
Though attorney William Weber tried to enter an insanity plea, the prosecution argued DeFeo Jr. was a mere drug addict who was well aware of what he was doing that night. He was convicted on six counts of second-degree murder and sentenced to six concurrent sentences of 25 years to life.
The True Story Of The Amityville Horror House
But it wasn't until after the Lutz family moved into the house in December of 1975 that the purported haunting of the Amityville Horror house allegedly set in. George and Kathy Lutz believed their purchase of the 4,000-square-foot house at $80,000 was a steal — but moved out 28 days later after terrifying incidents allegedly forced them to flee.
From green slime purportedly oozing from the walls and eyes peering into the house from outside to foul odors and Kathy allegedly levitating in bed, it was a rather disquieting month. George claimed he woke up at 3:15 a.m. each night — the exact time of death of the DeFeo family members.
Jay Anson's 1977 book The Amityville Horror was based on these reported events and served as the foundation for the 1979 film of the same name, which was remade in 2005. The book became a bestseller, while the film grew into a classic — and legions of horror aficionados flocked to town.
Anson's book used 45 hours of the family's recorded interviews as a basis. And one of the three Lutz children, Christopher Quaratino, confirmed that the hauntings happened. However, he also said that the events were exaggerated by his stepfather, George Lutz.
George Lutz was curious about paranormal activity and actively tried to summon spirits, but had a financial motivation to sell his story to the media due to the family's severe debt. And Weber, DeFeo Jr.'s attorney, said the haunting was all a hoax — which he purportedly conjured up with Anson while drinking.
Ultimately, the house remains just that — a house. It has changed hands for decades, with nothing but price fluctuations and a change in address serving as notable incidents. But even after the Amityville Horror house's address changed, the public fascination never let up.
To this day, countless people still seek to get inside the Amityville Horror house just to get a taste of its supposed terrors.
Inside The Amityville House At 112 Ocean Avenue Today
At present, the Dutch Colonial home is quite a property. With five bedrooms, three and a half bathrooms, and a boathouse on a canal off the Long Island Sound, the house can command a high price and attract wealthy buyers.
Despite its appeal, after the Lutz family moved out, it went into foreclosure in 1977.
It was next owned by James and Barbara Cromarty, the owners of Riverhead Raceway. The Cromartys changed the Amityville Horror house address from 112 Ocean Avenue to 108, hoping to stave off stalkers and retain its fluctuating value. To this day, the Amityville Horror house address remains as 108.
After an uneventful decade living within its walls, they sold it to Peter and Jeanne O'Neill in 1987. The O'Neills sold in 1997 for $310,000, to Brian Wilson — not the Beach Boys singer. Most recently, the house sold for $605,000 in 2017.
As for the New Jersey home used for the 1979 Amityville film's exterior shots, it was put on the market in 2011 for $1.45 million, then dropped to $1.35 million.
When Odalys Fragoso put the 1920s structure on the market, she was immediately asked if it was haunted. She explained that ghosts had nothing to do with the sale and that she was merely divorcing her husband.
When asked if she had seen the famous film, Fragoso explained she only saw parts of it — but that her children "see it constantly."
Ultimately, the appeal of the Amityville house and its related New Jersey home seems largely rooted in the purportedly exaggerated book and its Hollywood adaptations. To this day, horror fans truly convinced by the hauntings still visit, hoping to catch a glimpse of a ghost.
---
After looking inside the Amityville Horror house today, read about the house that inspired 'The Conjuring' and its fearless new owners. Then, take a look at seven of the most haunted hotels around the world.