What Waits In The Wings?
American insurance companies would classify the massively destructive tsunami that destroyed parts of Japan in 2011 an "act of God," but the continuing devastation from that natural event is unequivocally man-made. The damage to the Fukushima Daiichi nuclear power plant in March 2011 produced the largest discharge of radioactive material into the ocean in history and the leakage continues to this day, contaminating the world's food supply.
A Google map last year showed contaminated water sweeping across the Pacific Ocean toward the West Coast of the United States and other parts of the world. Some seafood has already been deemed inedible due to high concentrations of radiation. The effect of radioactive waste on land has been documented in the mutation of butterflies in Japan. Scientists have determined that the accident caused physiological and genetic damage to the pale grass blue Zizeeria maha, a common lycaenid butterfly in the Asian country.
Sea Sickness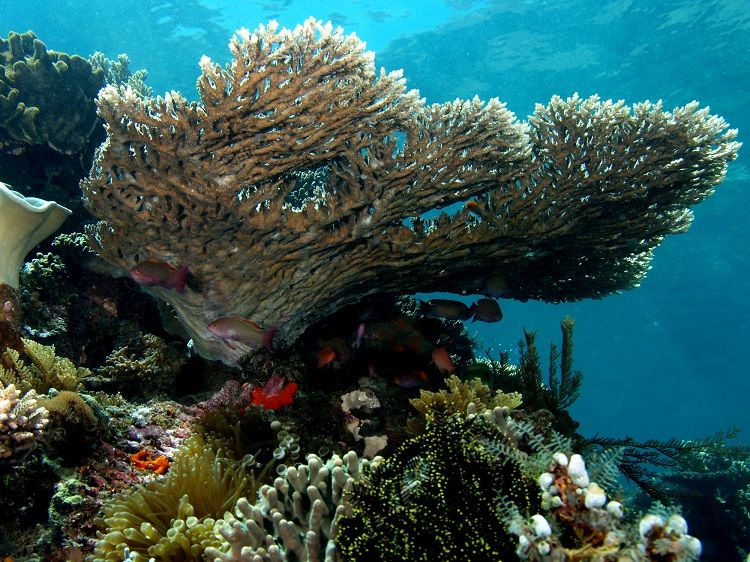 Another scary sign from the animal kingdom that the planet is sick is seen under water. From its most recent biennial study of human impact on the oceans, the International Programme on the State of the Ocean (IPSO) released a report Oct. 3 that said the world's oceans are more acidic than at any time in the last 300 million years. That led scientists to issue a warning that we may soon see mass extinction of key species. What's even more alarming is that the health of the seas is deteriorating at a faster rate than was previously thought.
Acidification, coupled with the warming of ocean waters and diminishing amounts of oxygen are taking a huge toll on marine life. The acidification has a particularly devastating effect on coral, the reefs of which are essential to the ecosystem as spawning locations and nurseries for many varieties of fish. And it isn't just fish that will feel the impact. Pteropods, which are tiny sea snails in the Arctic, are an important source of food for many birds. They, too, are threatened by ocean acidity.
Much Ado About Moose
The latest victim of climate change may be the majestic moose of North America. Last month, the New York Times reported that the animals are dying off in alarming numbers as scientists try to discover why. Initial theories point to increasing temperatures that have led to an increase in warmer-weather thriving parasites such as winter ticks, brain worms and liver flukes, and bark beetles that can destroy the moose's native habitat leaving them susceptible to predators, including human hunters.
Unlike the common deer, moose do not groom and therefore don't fare in removing ticks as their cloven-hoofed counterparts. Scientists also say moose may suffer from heat stress that can kill them when temperatures rise about 23 degrees Fahrenheit in the winter, which is becoming more common.