Amazing Animals With Sixth Sense: Everybody's Favorite Camel
At the Popcorn Park Zoo in New Jersey, Princess the camel has a part time gig predicting the outcome of NFL games. The 26 years old camel has correctly identified 7 of the past 8 Super Bowl victories. This year, she correctly predicted the Baltimore Ravens to defeat the San Francisco 49ers.
How does she do it? John Bergmann, the zoo's General Manager, writes a team name on each of his palms. He then covers each hand with a large cracker (no peeking, Princess!). The camel then eats one of the crackers, revealing the winning team.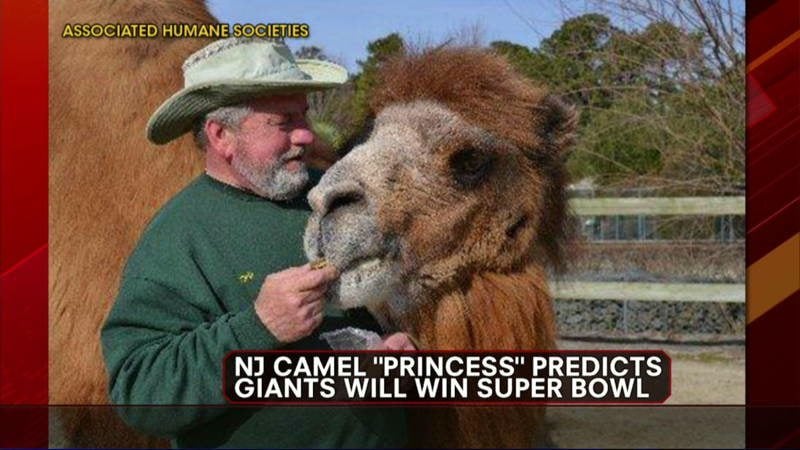 Since Princess's rise to fame, many other animals have made their Super Bowl picks. In Fresno, an orangutan named Siabu incorrectly chose the 49ers to win the Super Bowl XLVII. On the other hand, Hugh and Buffett, manatees living in an aquarium in Florida, agreed with Princess and chose the 49ers over the Ravens. Buffett's success rate rivals Princess's, as he has correctly predicted the past five Super Bowl outcomes.
Check out this video of her correctly choosing the Giants to win the Super Bowl in 2012: