A layer of crisp, powdery snow makes everything just a little more magical — especially when it's in a desert.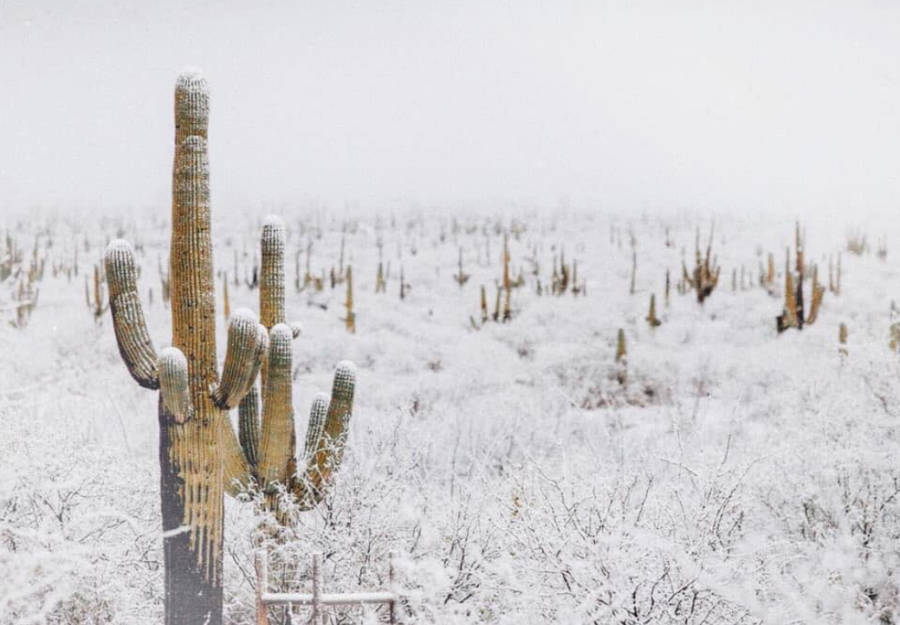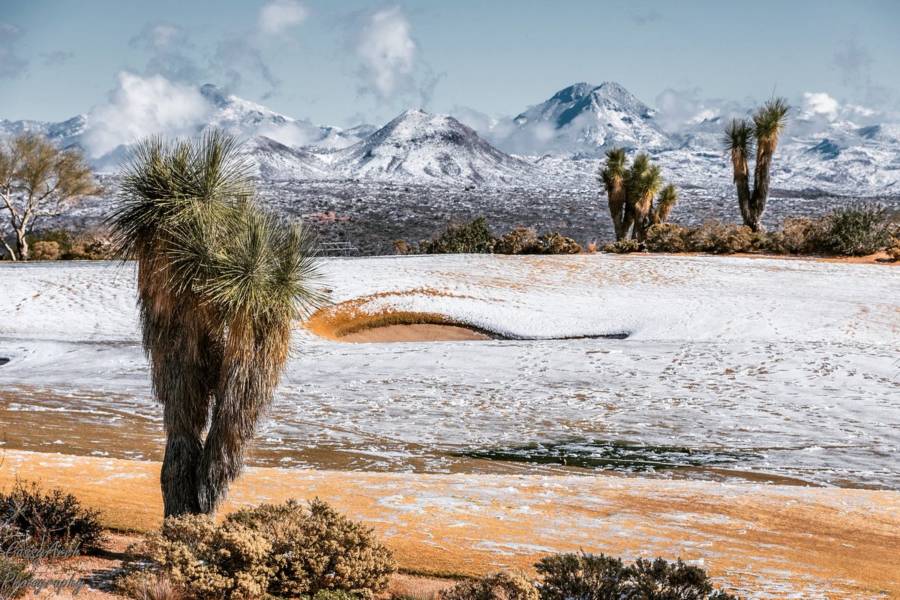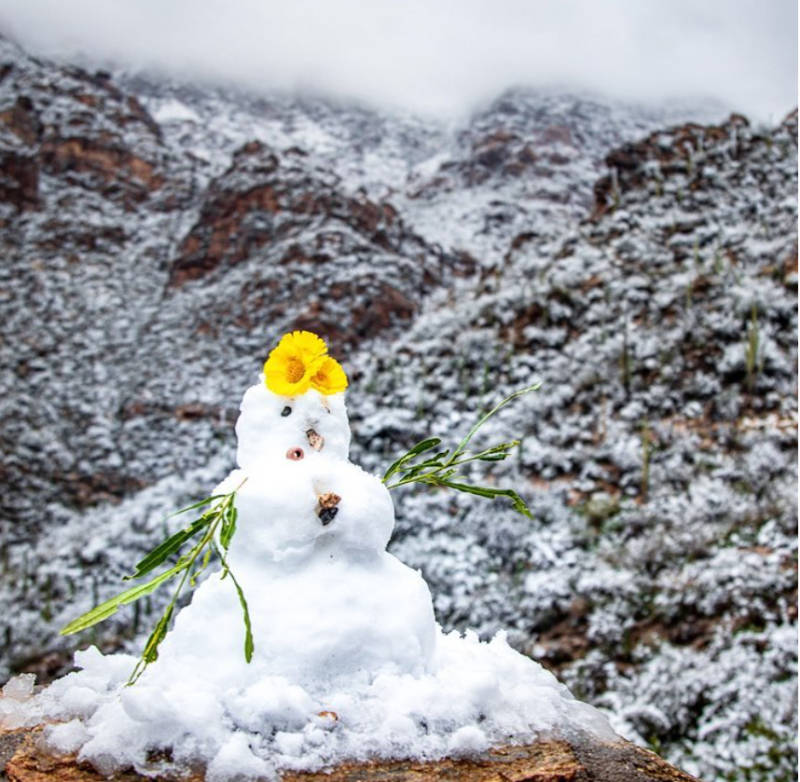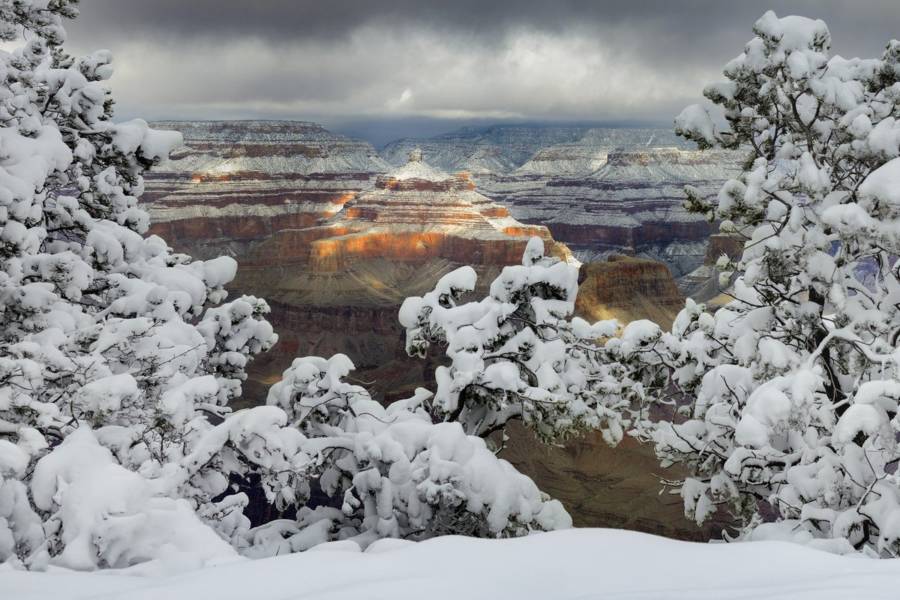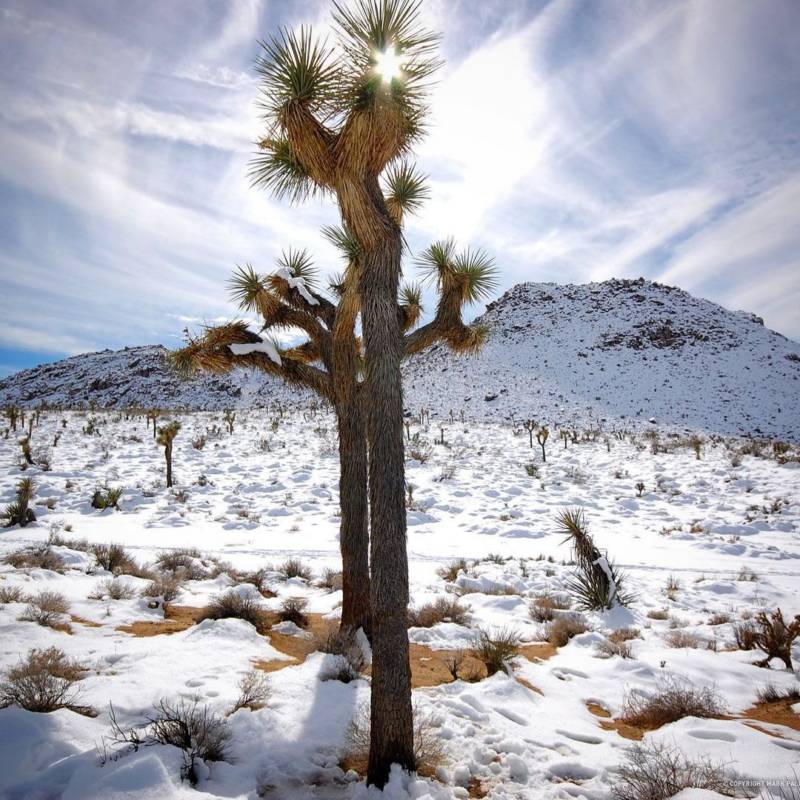 @GCConservancy/Eric Grimm/Twitter
@ArizonaIllustrated/Twitter
@helicoptersean/Instagram
Something fairly unusual happened in the Southwestern Sonoran Desert as the year 2018 gave way to 2019: there was a substantial desert snowstorm.
The National Weather Service reported 6 inches of snow at the south rim of Arizona's Grand Canyon. Other areas — like Los Alamos, New Mexico — received up to 20 inches.
Scientists define a desert as a place receiving less than 10 inches of rain annually. Deserts may be hot or cold, but in hot deserts, the scant precipitation that falls is typically rain. The Sonoran Desert is definitely a hot one with mild winter temperatures.
Weather reports outlined a swirling deep pool of cold air at high altitudes over the region at the end of December. Meteorologists say that the wetter-than-average Arizona weather could be remnants of Hurricane Rosa combined with El Niño conditions. In fact, on Oct. 2, 2018, Phoenix had a record-setting precipitation amount of 2.36".
Whatever the reason for the desert snowstorm, it lends an air of enchantment to the otherwise dusty desert landscape. Residents scrambled outdoors, capturing the juxtaposition of crisp white snow on cacti — and other unusual sightings.
Visitors to the Grand Canyon had the rare treat of seeing snowy peaks and a blanket of powdery snow which was perfect for reflecting the light of those glorious sunsets it's known for.
"It was pretty magical," said Jessica Howard, a resident of the Tucson suburb of Vail. "My social media feeds are like 100 percent snow pictures right now".
The snow is "quite uncommon" for the area, said Glenn Lader, a National Weather Service meteorologist in Tucson.
Unfortunately, it won't last for long. The rare desert snowstorm will be on its way out as quickly as it came.
---
Next, check out the French Alps winter wonderland. Then, read the alarming lengths one man went to in order to stay alive in the desert.