Bank Of China Tower, Hong Kong, China
Once the tallest building in Hong Kong, the Bank of China Tower is a soaring skyscraper that towers over the Chinese skyline over 1000 feet in the air. The crystalline-like structure was designed by Chinese-American architect I.M. Pei and boasts 72 stories, two masts and glass curtain walls.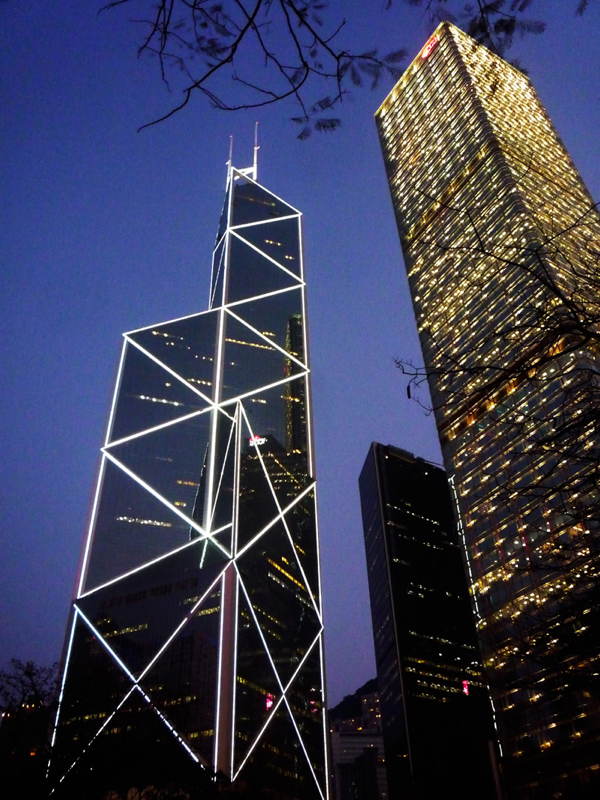 Taking inspiration from the bamboo plant (resembling growing bamboo shoots), the Bank is meant to symbolize livelihood and prosperity; two things that all good banks should aspire toward. Feng Shui masters, however, took issue with the building, saying that it brought bad luck to neighboring buildings.