Infinity Tower (Dubai)
Still currently under construction (although now with all 76 floors completed), work on the Infinity Tower began in February 2006, but suffered delays after the site was flooded.  At 330 m (1,080 ft) it is much taller that the Turning Torso in Sweden, which also has a 90-degree twist.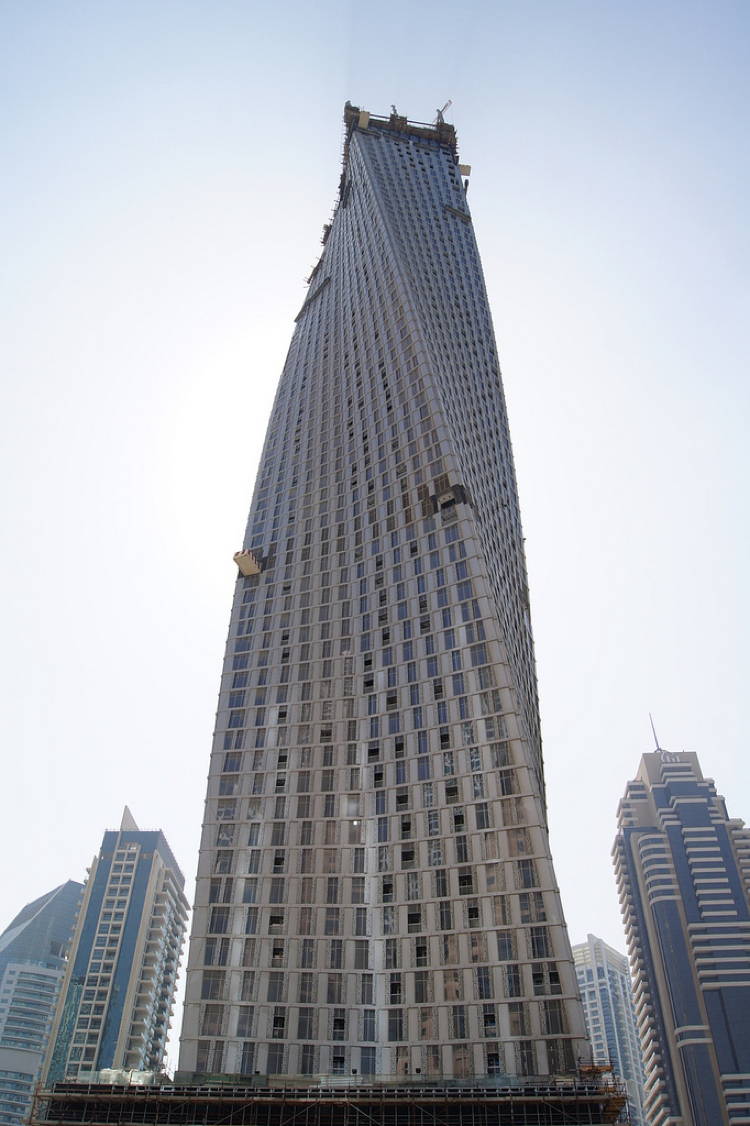 ADNEC's Capital Gate (Abu Dhabi)
Adnec's 160m (520 ft) and 35 story tall Capital Gate not only holds the record of  "World's furthest leaning man-made tower", but is also the first building in the Middle East to use a custom designed diagrid.  Because of its 18-degree incline, the steel and concrete reinforced core was built off-center and is secured to the foundations by 490 piles buried 0–30 meters (65-100 ft) underground.