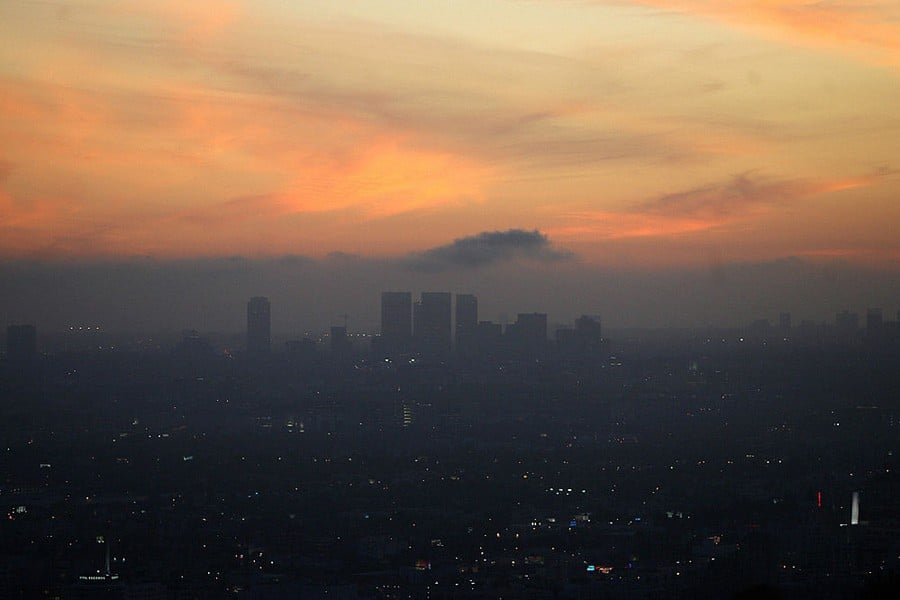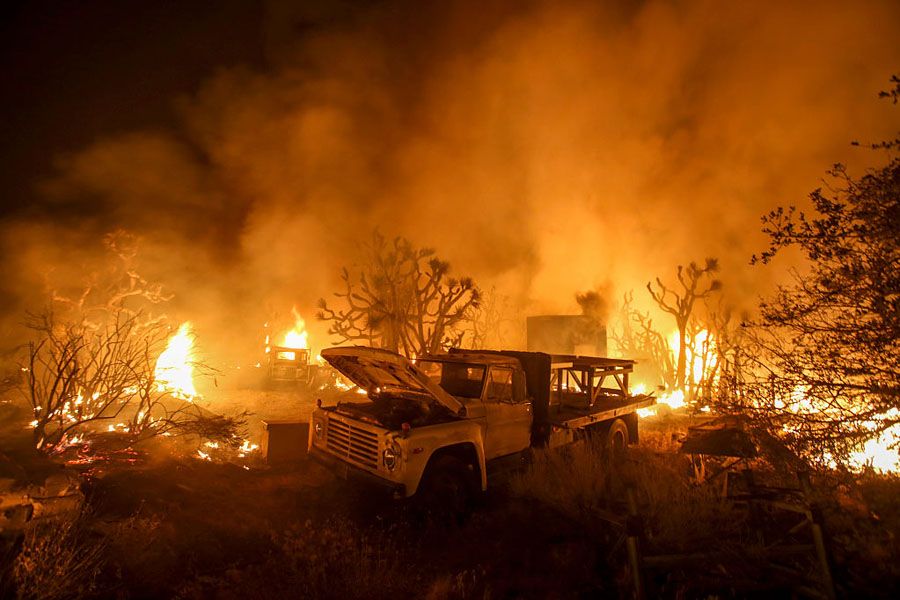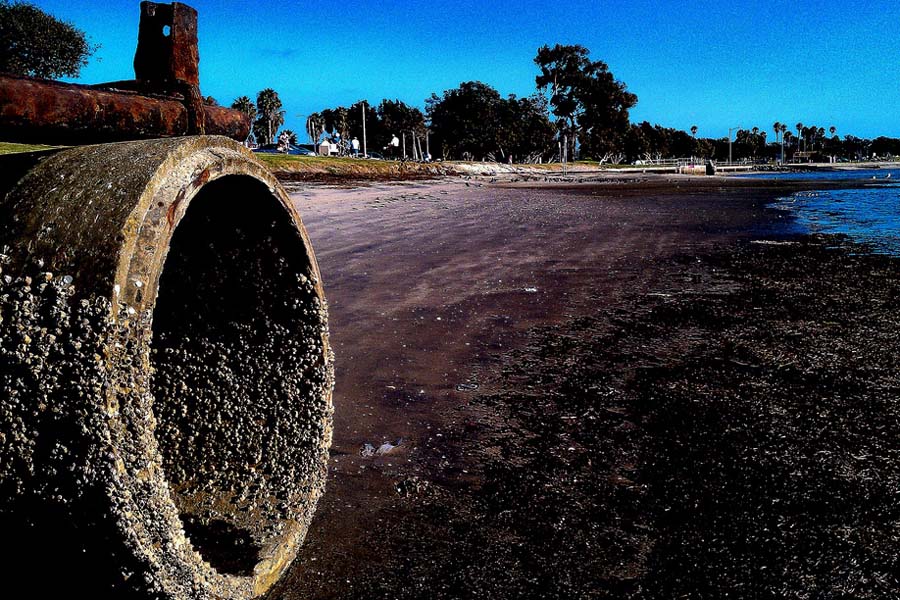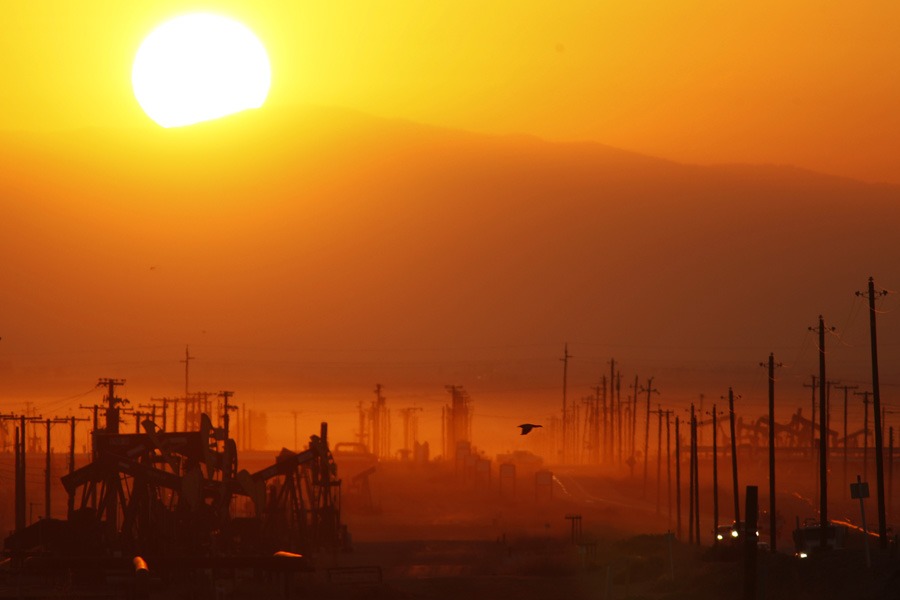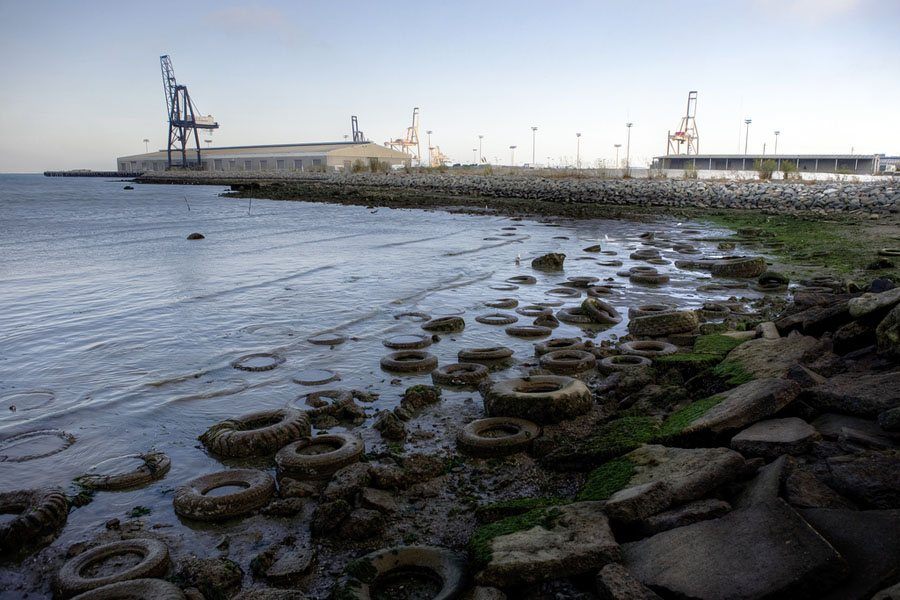 GABRIEL BOUYS/AFP/Getty Images
RINGO CHIU/AFP/Getty Images
ROBYN BECK/AFP/Getty Images
Justin Sullivan/Getty Images
Justin Sullivan/Getty Images
MARK RALSTON/AFP/Getty Images
Justin Sullivan/Getty Images
Justin Sullivan/Getty Images
Justin Sullivan/Getty Images
Justin Sullivan/Getty Images
ROBYN BECK/AFP/Getty Images
Justin Sullivan/Getty Images
When Americans look on in horror at the pollution choking China and India, considering it a problem that "others" have, they do so at their own peril.
The breezy state of California suffers from a sweeping pollution problem as well, so much so that the American Lung Association's 2016 "State of the Air" report concluded that California cities occupy seven of the top 10 positions in the U.S. in the year-round particle pollution category. California cities also take six of the top 10 spots in the short-term particle pollution and ozone categories.
These rankings are at least in part due to the wildfires presently ravaging the state. As the fires set regions ablaze, they also send smoke and ash into the atmosphere. These fine particles can travel up to 300 miles from their source -- affecting a wider swath of individuals than those who live in close physical proximity to the fires.
But California's abysmal pollution rankings also have to do with lifestyle choices. The state's notoriously smog-filled skylines come due to fuel emissions belched out by the nearly 29 million cars operating within its borders. Indeed, Southern California has the country's highest levels of ozone (the corrosive gas in some), and doesn't meet federal standards for fine particles (the harmful specks of pollution that can lodge deep in the lungs), the Los Angeles Times reported.
And smoggy skies' effects don't confine themselves to aesthetics: In 2016, New York University scientists found that more than 2,000 southern Californians die early each year from polluted air.
In addition to cars, these deaths are also caused by the oil refineries that are responsible for 60 percent of the nitrogen oxide emissions produced in the greater Los Angeles area, for example. What's worse is that the South Coast Air Quality Management District board rejected a clean-air plan earlier this year in favor of a plan concocted by refinery lobbyists that won't even meet minimum California emissions standards.
But all is not lost. California currently leads the nation in clean energy and green technology development, according to a recent report by Beacon Economics research firm. From 2011 to 2016, for instance, solar energy generation has grown 1,378 percent, and as of this year, 20.1 percent of the state's total energy generation comes from renewables (whereas the national average is just 6.8 percent).
Moreover, the report found the presence of an encouraging event known as "de-coupling," where the relationship between economic growth and carbon emissions separates. From 1990 to 2014, the state of California saw its population and economy grow while seeing a 36 percent drop in emissions per GDP.
As the President and CEO of the American Lung Association, Harold P. Wimmer noted, "Thanks to cleaner power plants and cleaner vehicles, we see a continued reduction of ozone and year-round particle pollution in the 2016 'State of the Air' report. However, climate change has increased the challenges to protecting public health."
The photos above of California's pollution show the state's current struggle -- and that fatal pollution is a problem that exists in America's own backyard.
---
Next, take a look at the surreal pollution problem in Rio de Janeiro that could have wreaked havoc on this year's Olympics. Then, check out the worst smog in the world.