Get a whole new perspective on history's most important people and events with these thirty-four black and white photos brilliantly restored in color.
From an intimate portrait of Mark Twain in the last years of his life to an incredible overhead photograph of the D-Day invasion, we take a look history's most important people and events captured in black and white photos and transformed into beautiful color images: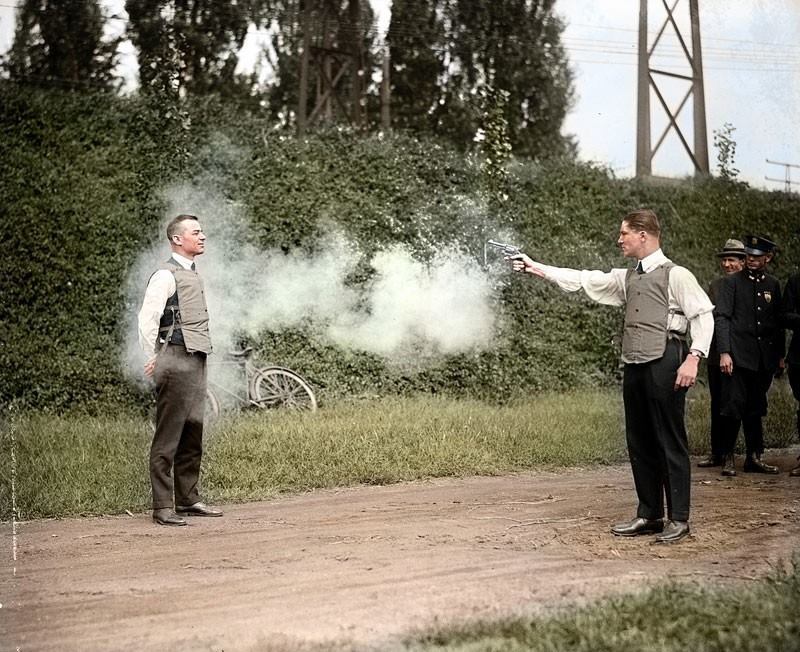 The inventor of the bulletproof vest tests one of the first prototypes in Washington DC in 1923.
---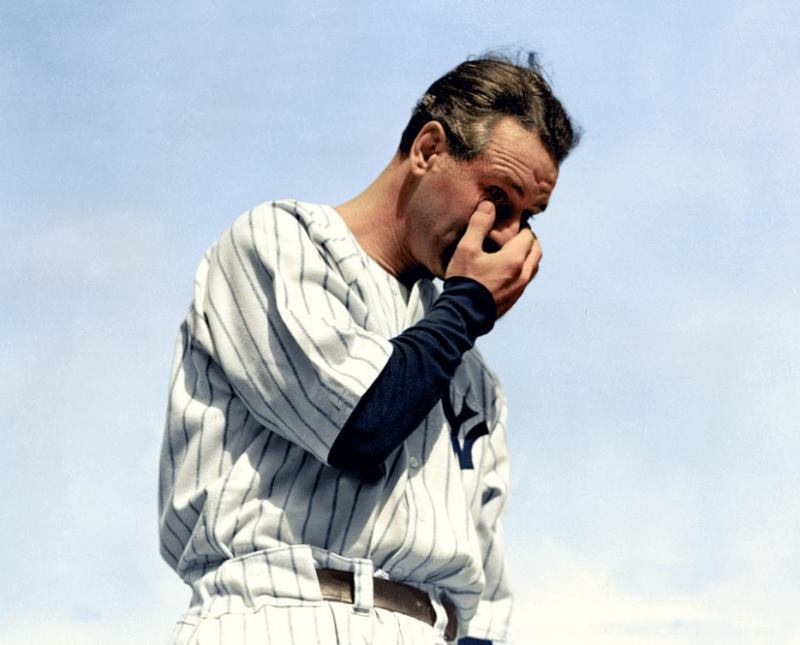 Lou Gehrig after finishing his "The Luckiest Man on the Face of the Earth" speech at Yankee Stadium on July 4th, 1939.
---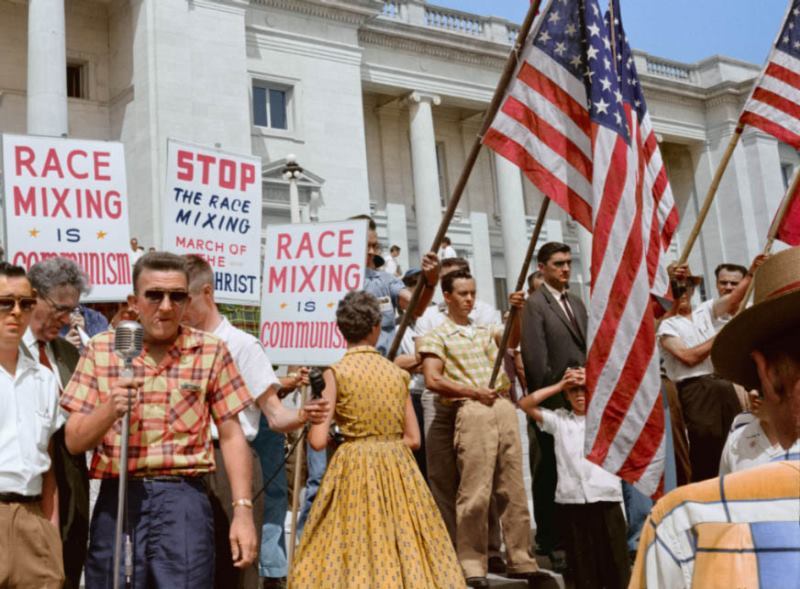 Protestors in Little Rock, Arkansas demonstrate against school integration in 1959.
---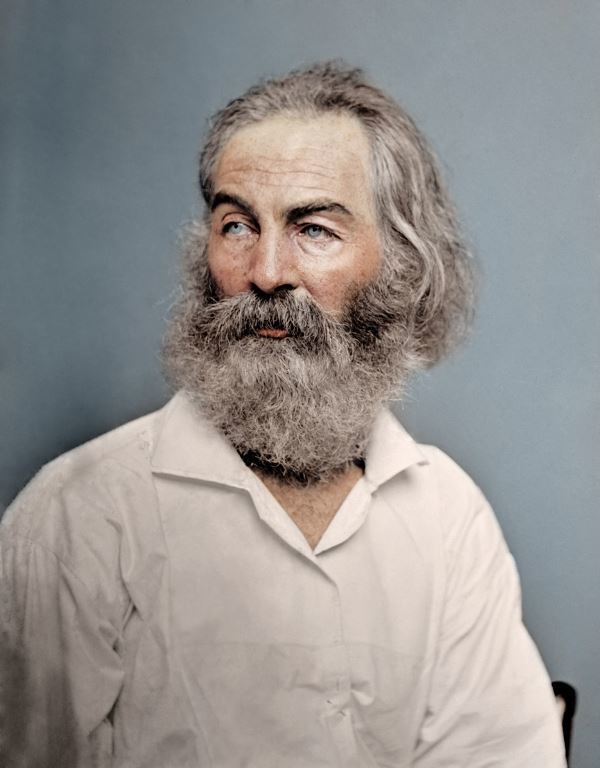 Walt Whitman in 1868.
---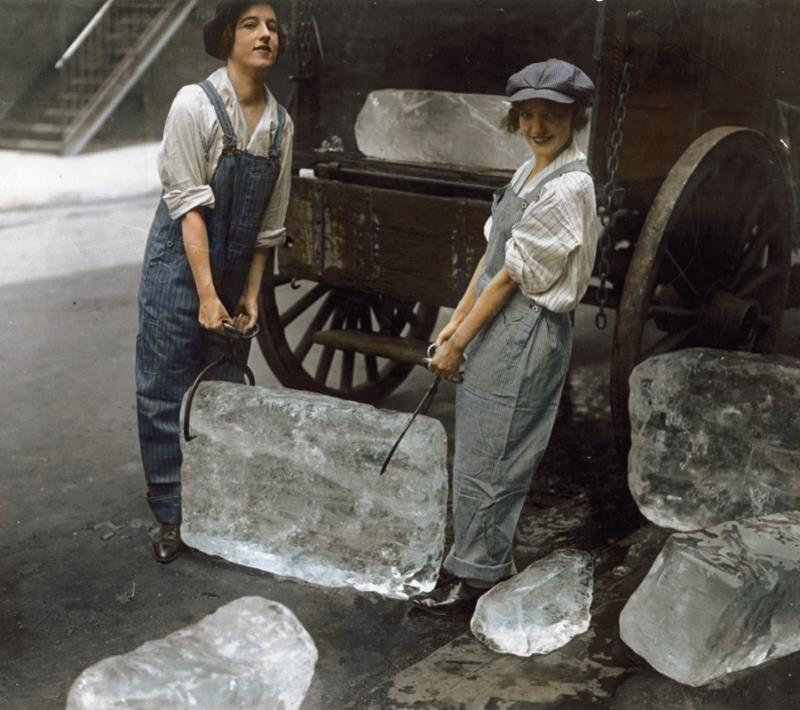 A pair of girls unload ice in 1918.
---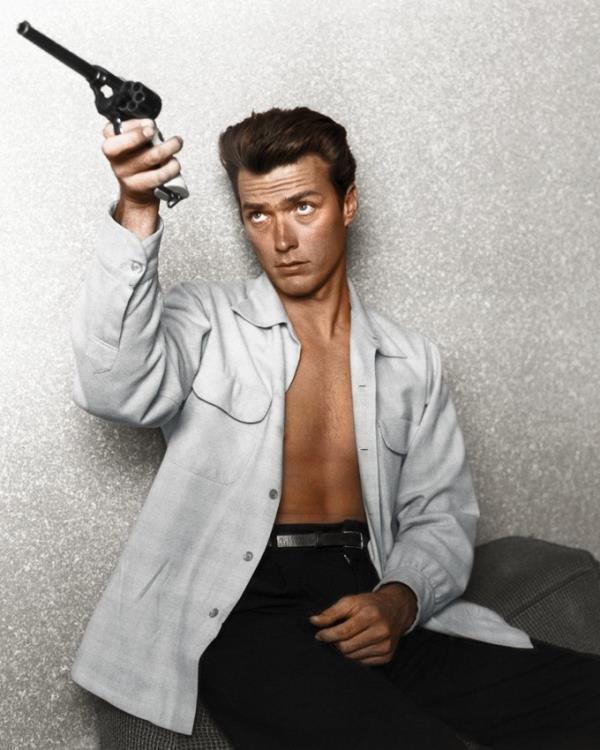 Clint Eastwood in 1962.
---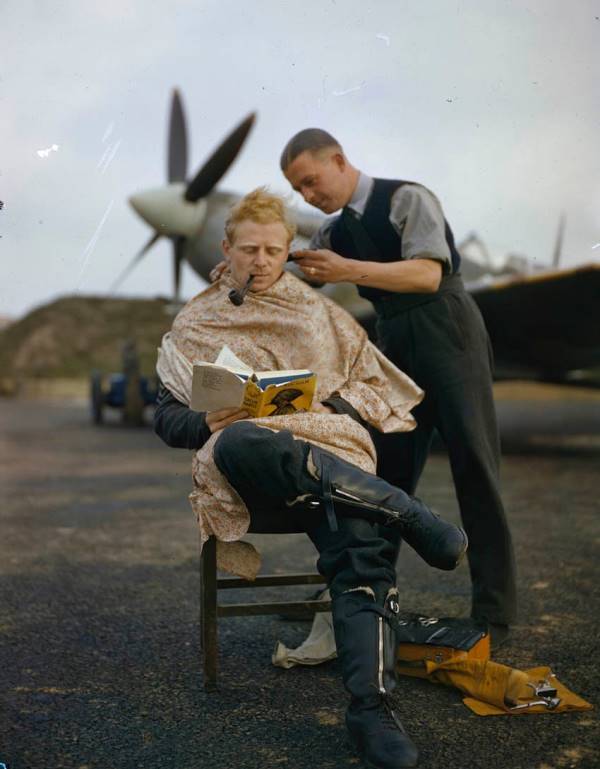 A Royal Air Force pilot receives a haircut in between missions during World War 2.
---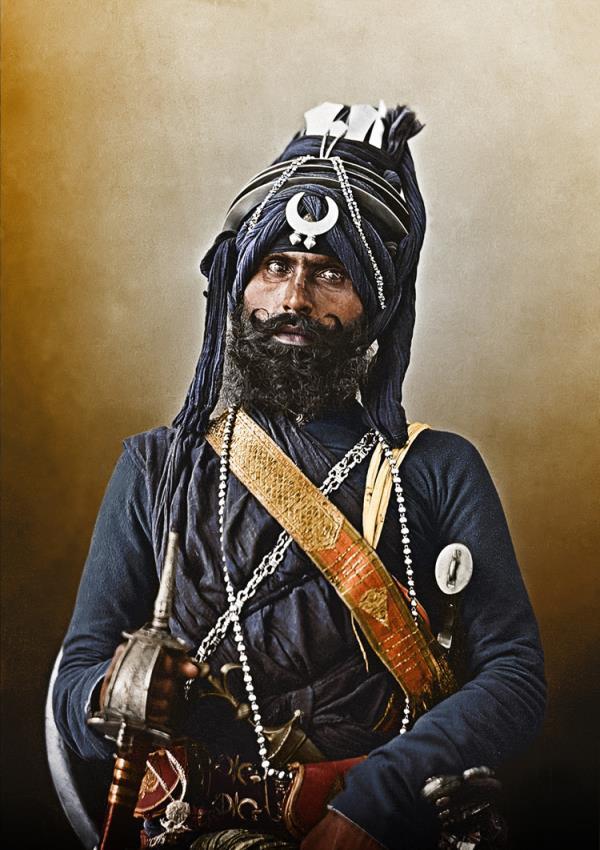 A Nihang bodyguard serving in the Nizam of Hyderabad's irregular Sikh army. In his right hand he holds a khanda sword, and in his left a ball and chain flail. The all-steel chilanum dagger in his cummerbund is traditionally associated with southern India. He also wears a shield, a second sword and a pistol, the butt of which is visible under his left arm. His battle-turban is fortified with razor-sharp steel quoits, miniature sword blades and steel chains.
---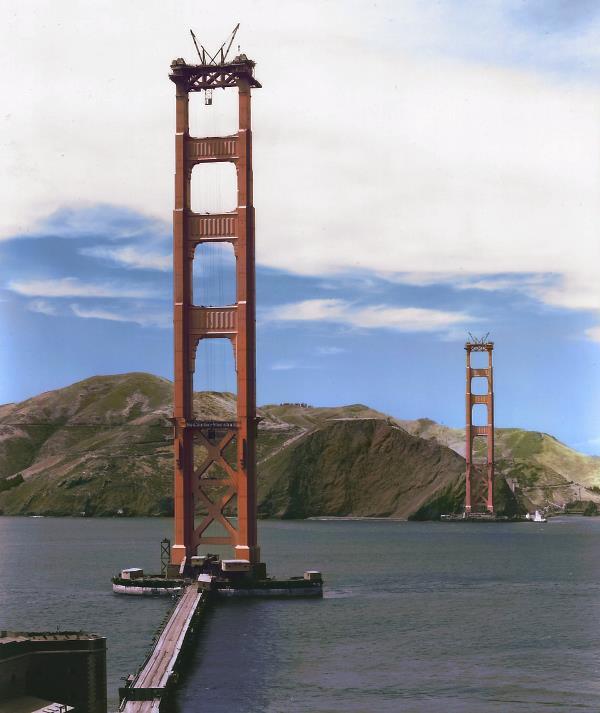 The Golden Gate Bridge in mid-construction in the 1930s.
---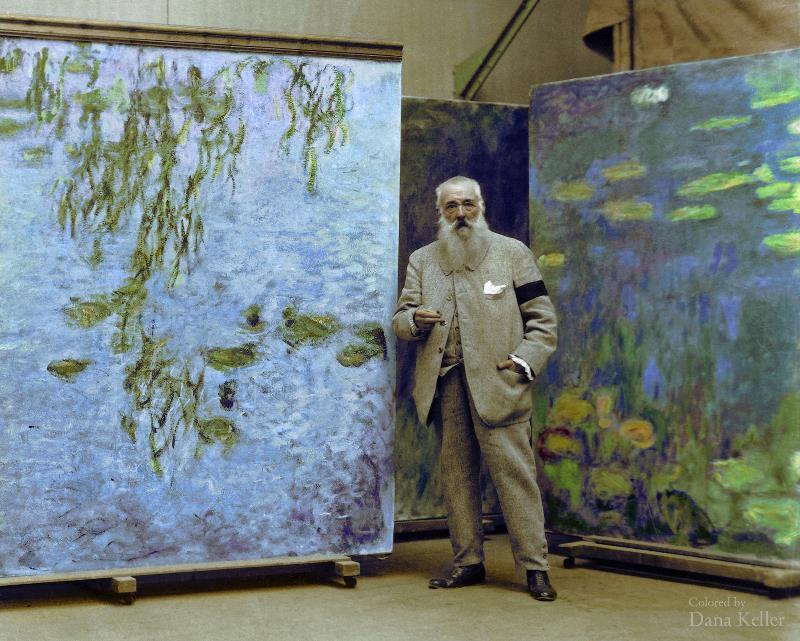 Claude Monet poses with various paintings in 1923.
---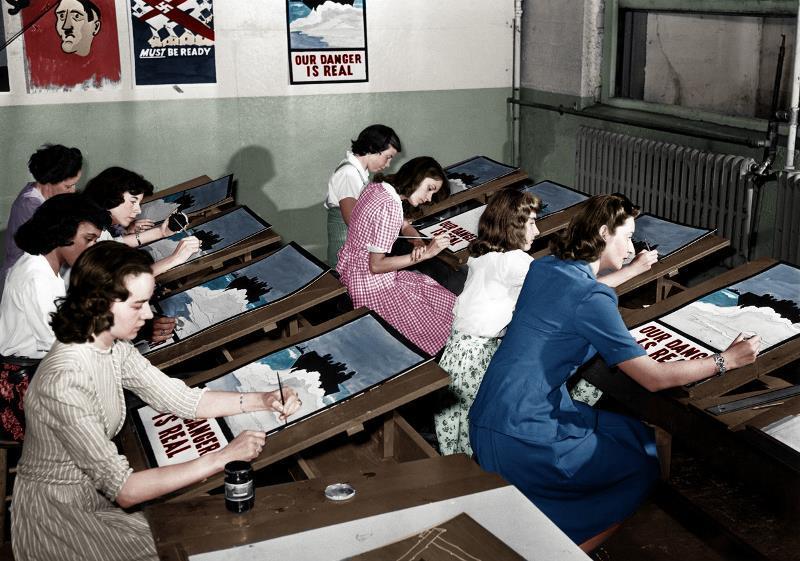 In 1942, a room full of artists produce propaganda posters that will be used in the United States during World War 2.
---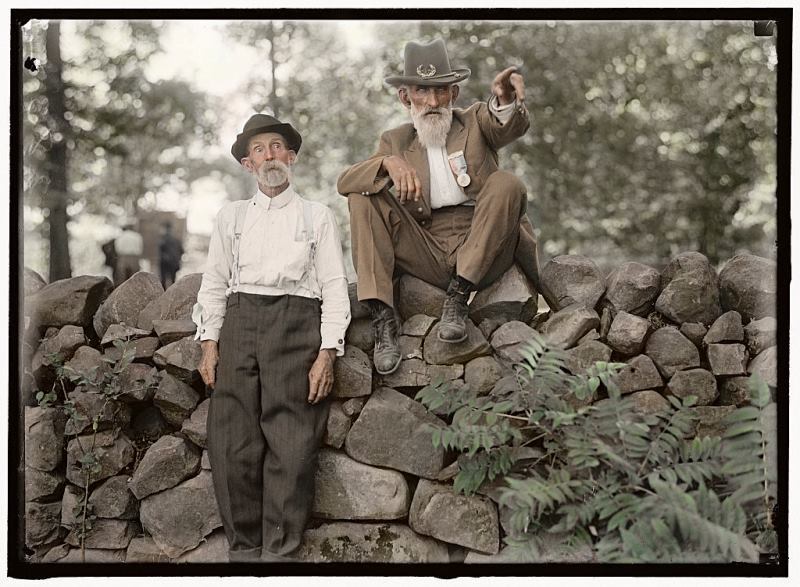 A pair of Civil War veterans exchange stories during the 50th anniversary of the Battle of Gettysburg in 1913.
---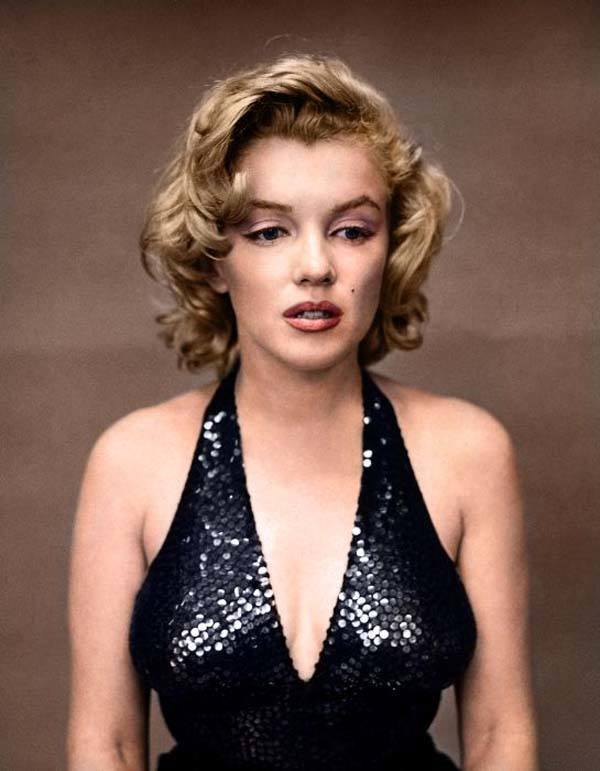 Marilyn Monroe
---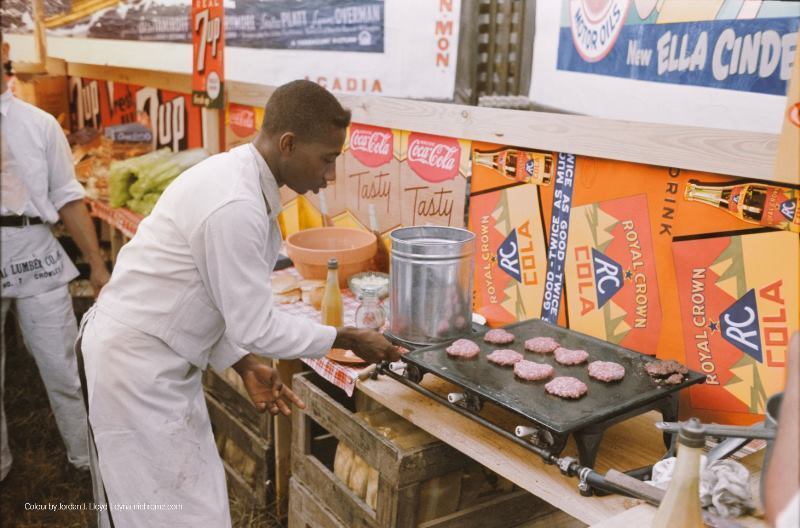 A cook flips burgers at a state fair in 1938.
---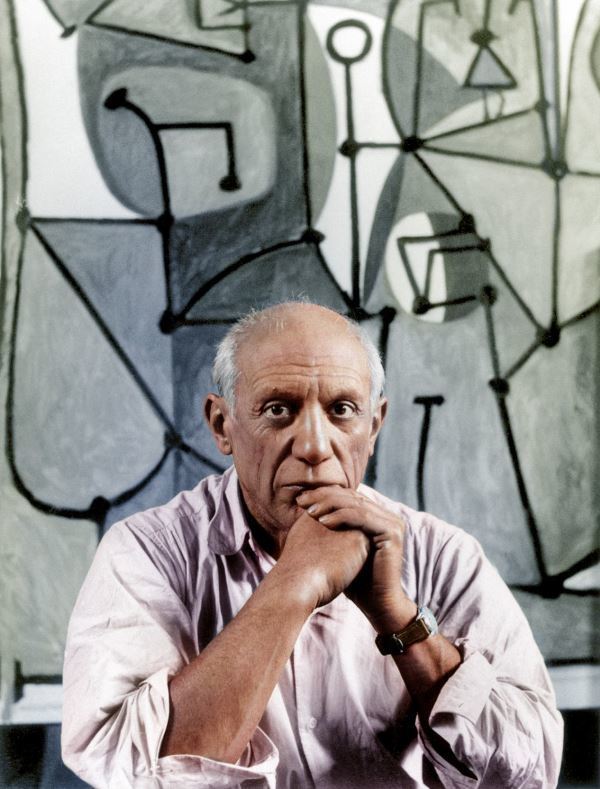 Pablo Picasso
---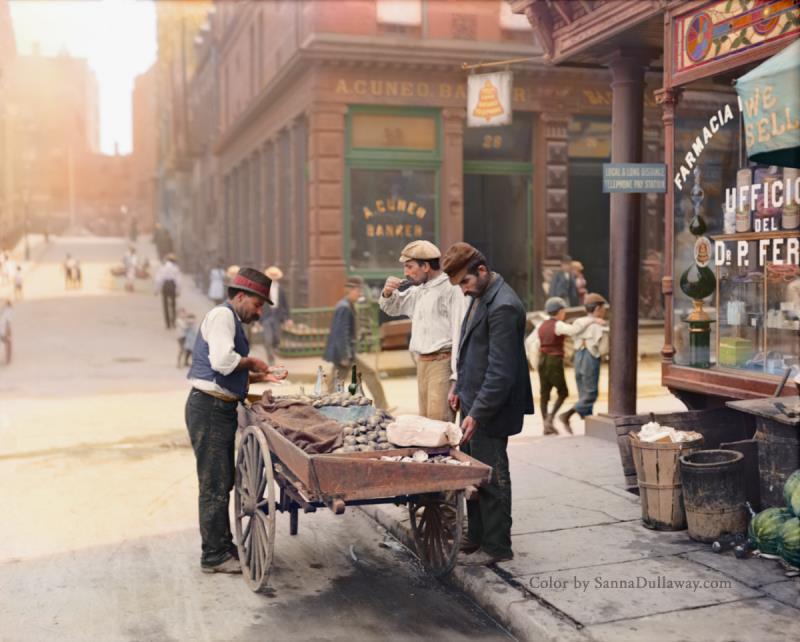 A clam seller does some business in Little Italy, New York City in 1900.
---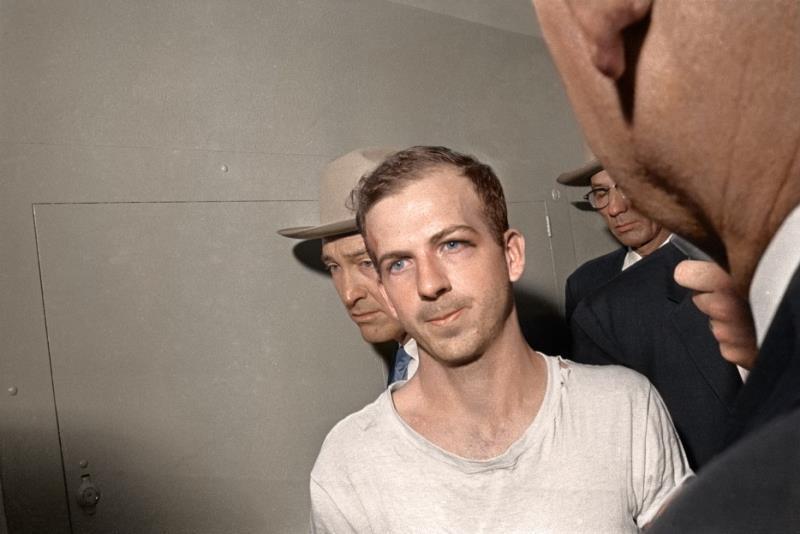 Lee Harvey Oswald shortly before he would be assassinated by Jack Ruby.
---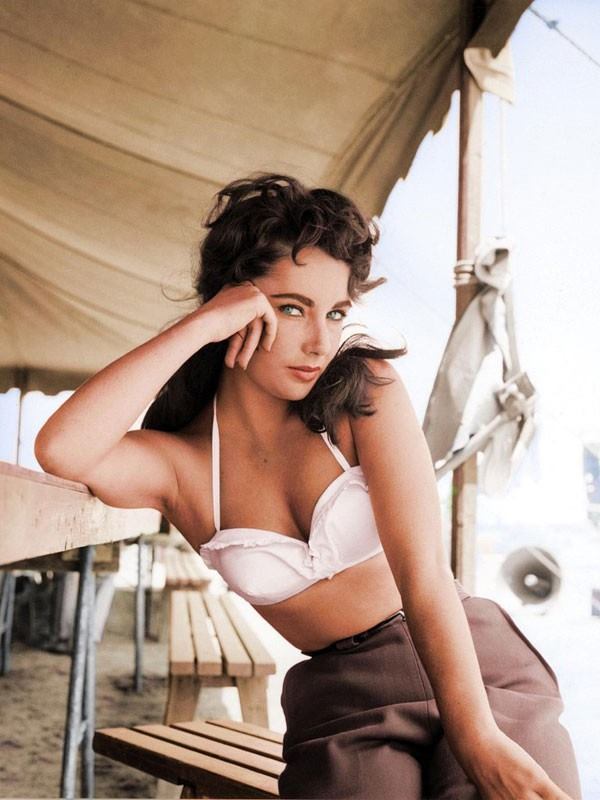 Elizabeth Taylor in 1956.
---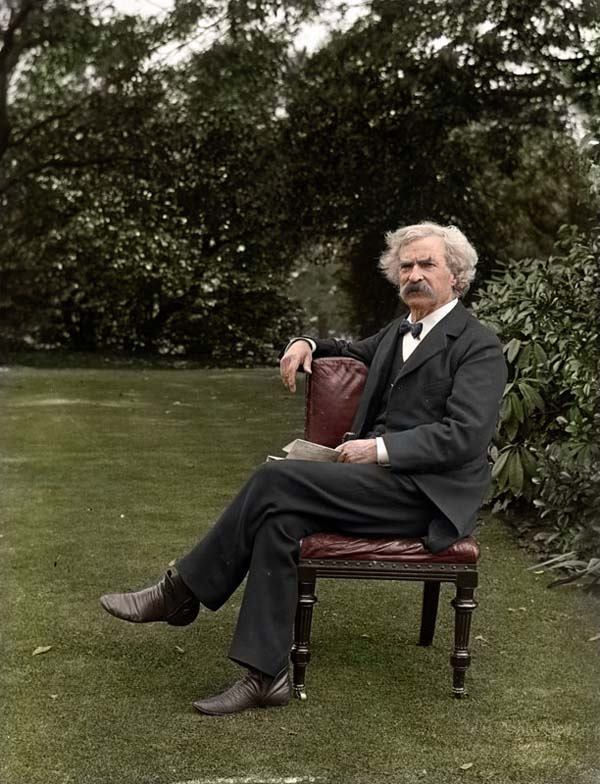 Mark Twain
---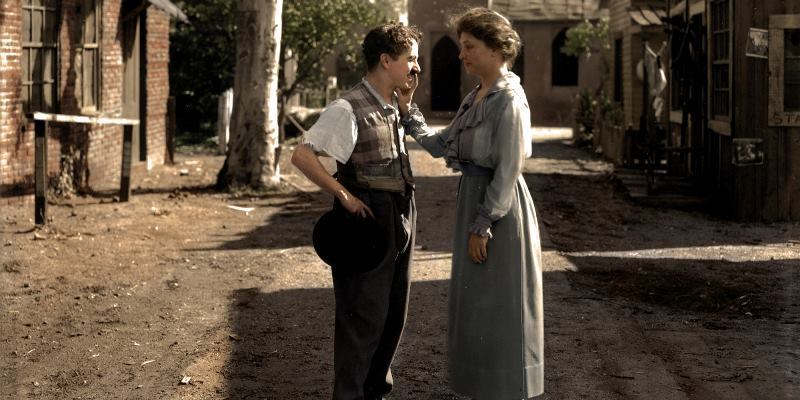 Helen Keller meets Charlie Chaplin in 1919.
---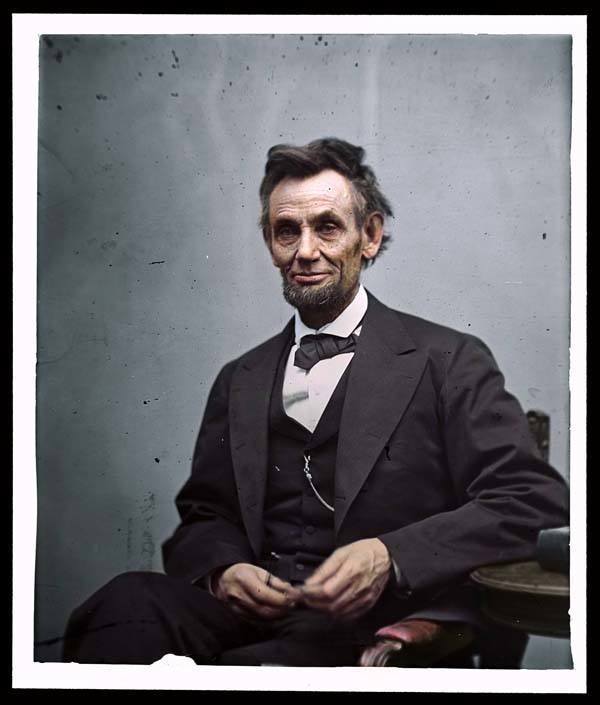 Abraham Lincoln
---
Alfred Hitchcock seen in mid-direction on the set of Birds in 1963.
---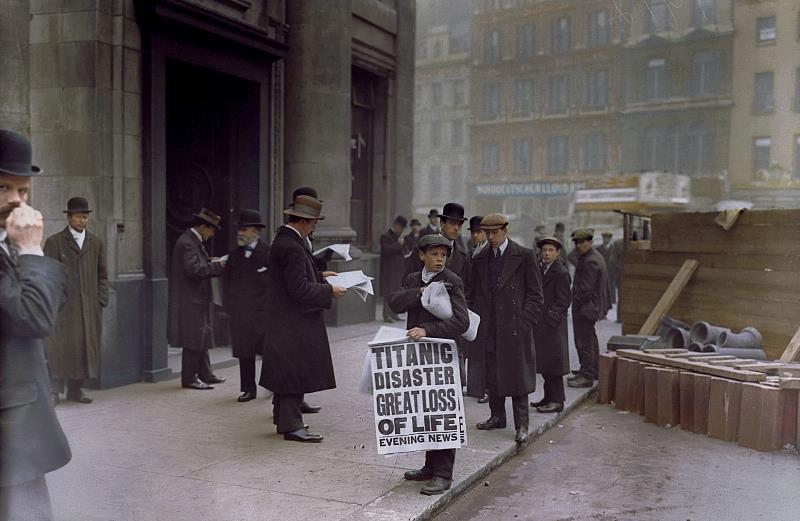 A young newsboy sells newspapers in London in 1912 following the sinking of the Titanic.
---
Sharon Tate poses for a photograph in the early 1960s.
---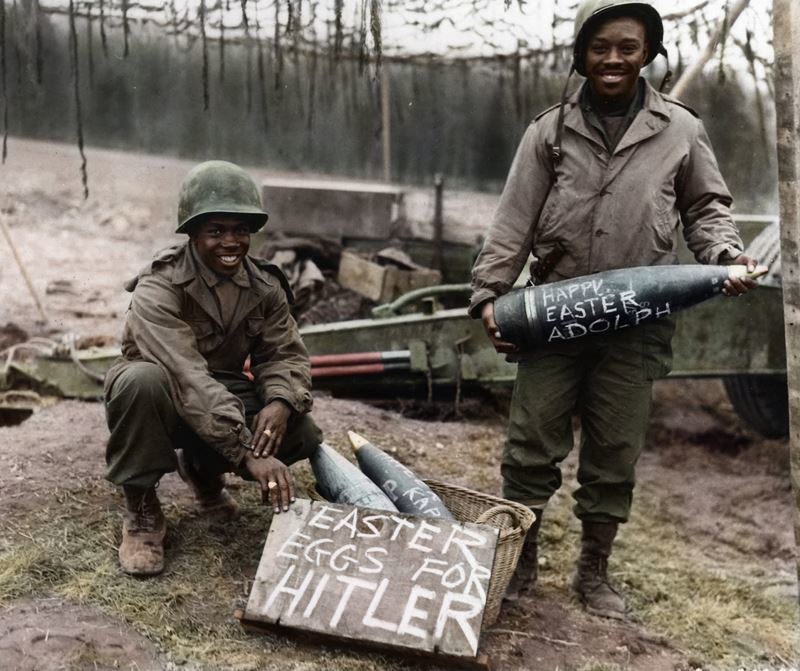 ---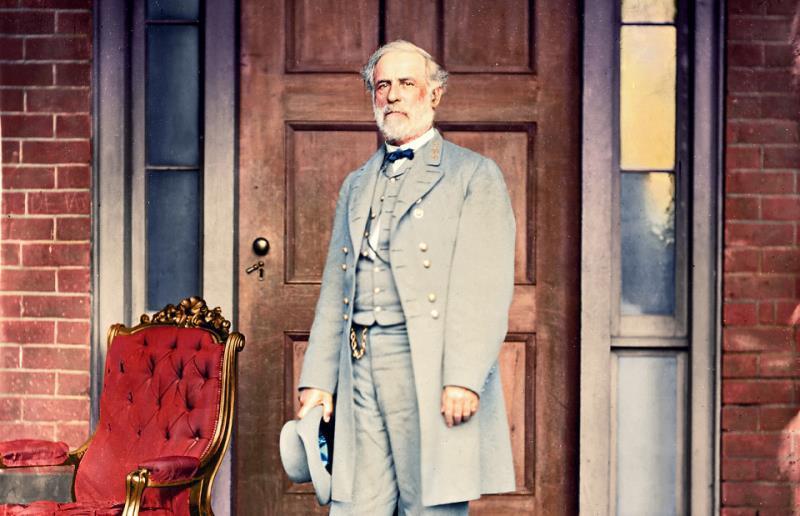 Robert E. Lee shortly after surrendering at Appomattox in 1865.
---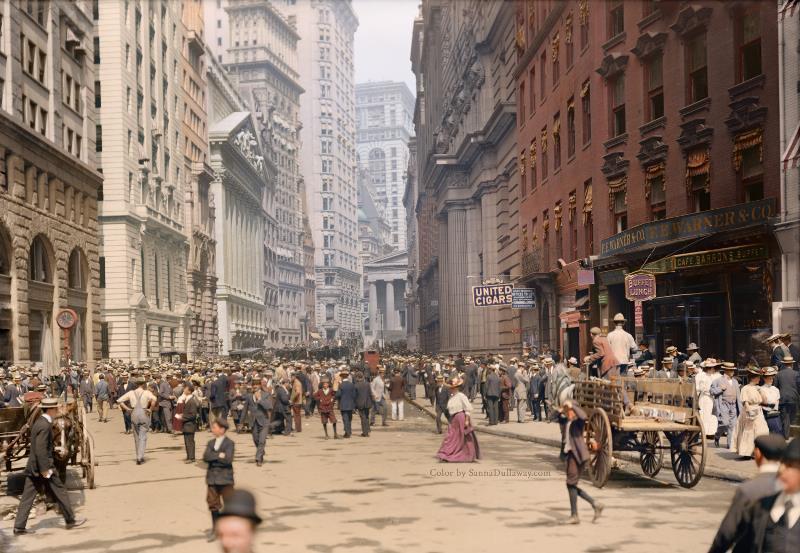 Library of Congress/Color by
---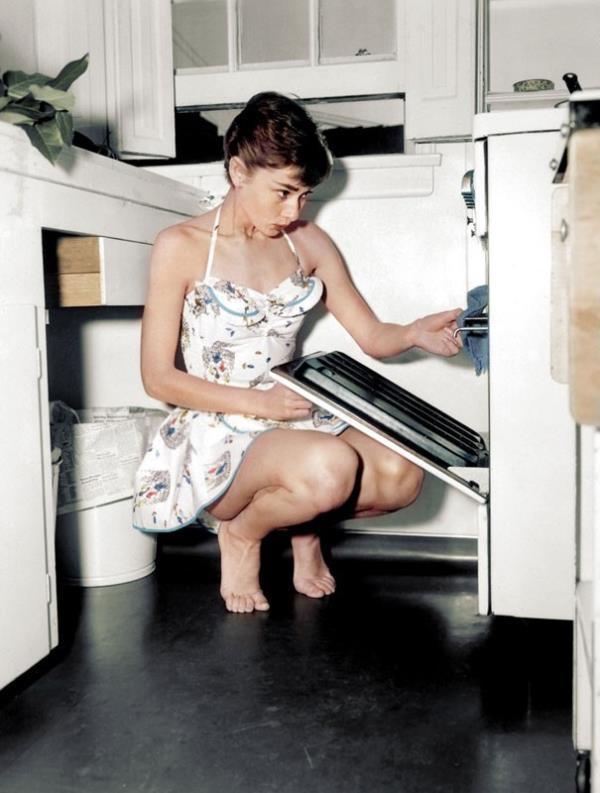 Aubrey Hepburn in the early 1950s.
---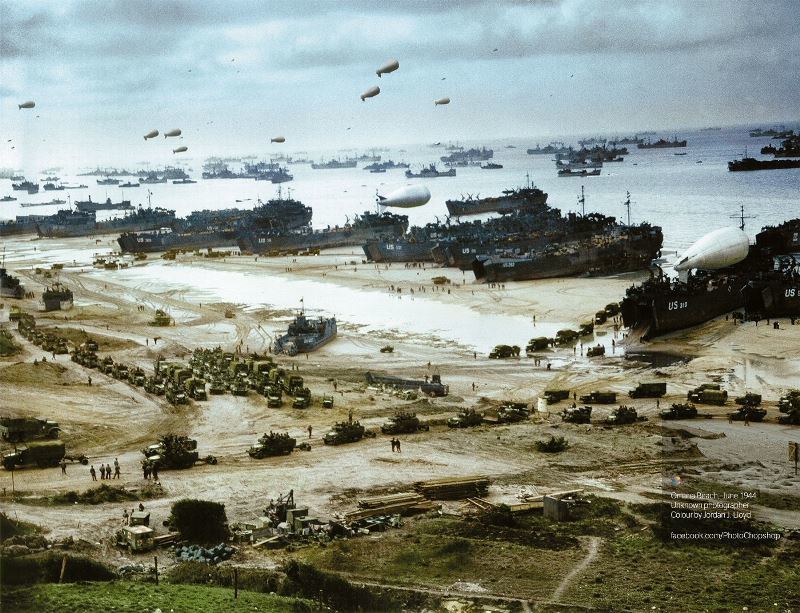 An overhead photograph of the D-Day landing on Normandy Beach in 1944.
---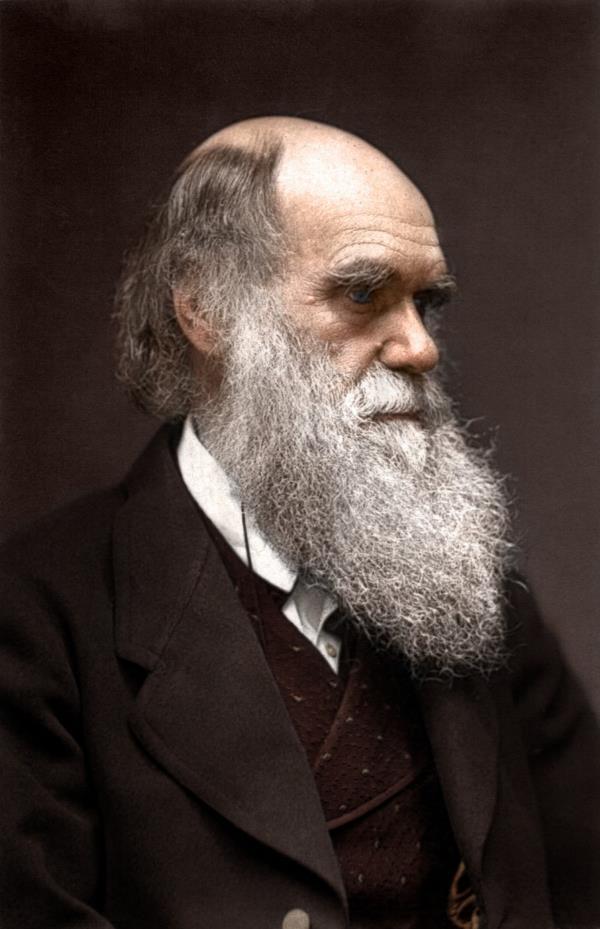 Charles Darwin
---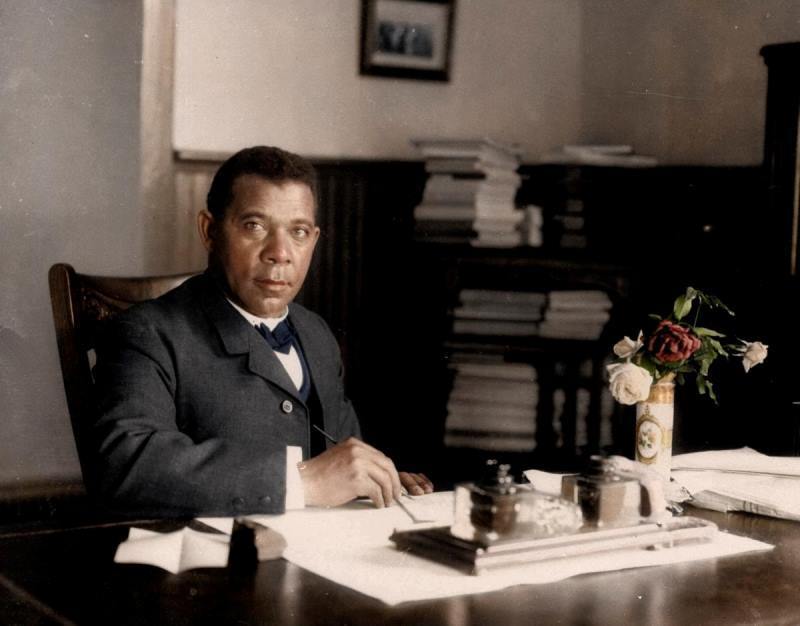 Booker T. Washington at Tuskegee University in 1905.
---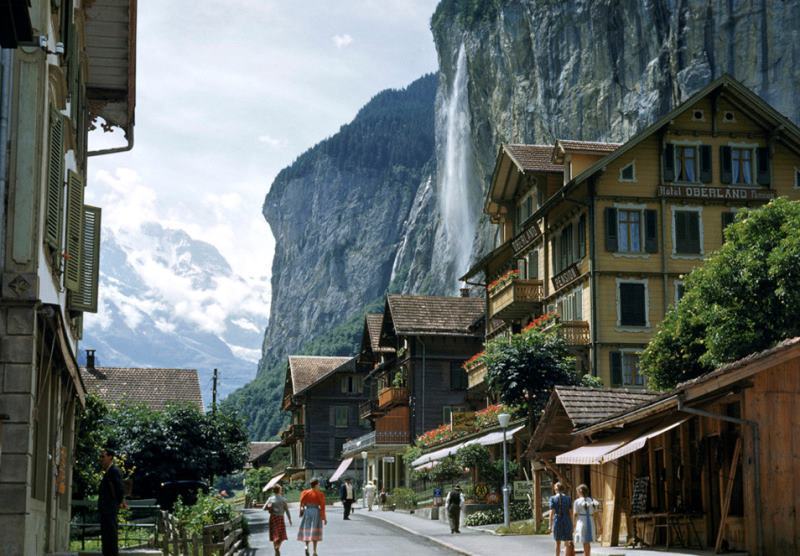 Lauterbrunnen, Switzerland in 1951.
---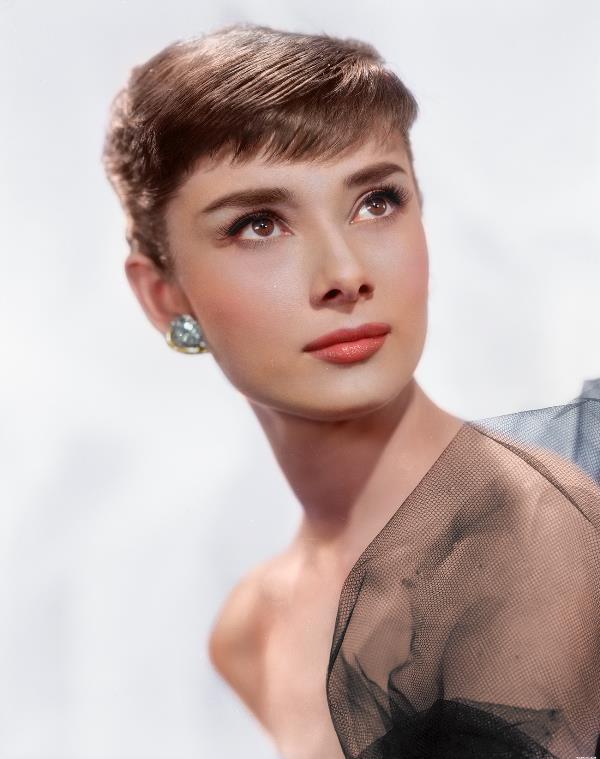 Aubrey Hepburn In 1953
---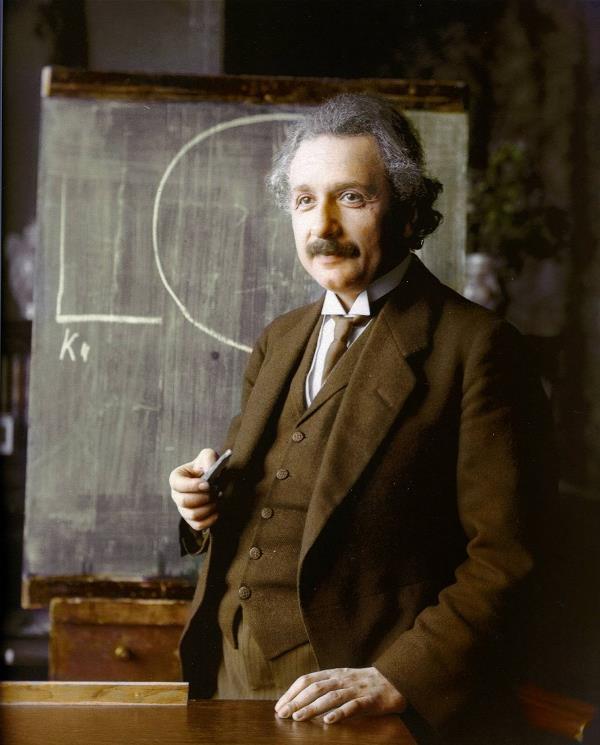 Albert Einstein in 1921.
---
Thank you to r/ColorizedHistory, Sanna Dullaway, and Dana Keller for the images above.
---
And if you enjoyed these black and white photos fantastically restored with color, be sure to see our other posts on amazing facts and history in color.