Beginning in 1923, Ed Leedskalnin started construction on Coral Castle, but no one knows how he carved and stacked one thousand tons of stony coral by himself.
The construction of Coral Castle remains one of Florida's greatest mysteries.
Legend has it that it was sculpted by one man, Edward Leedskalnin, in the early 1900s. But many find it unbelievable that this 100-pound man who stood just a hair over five feet tall was able to move, carve, and manipulate more than 1,100 tons of stony coral.
Stony coral features razor-sharp edges that don't make for prime construction material. Yet in southern Florida, thousands of tons of it were used to build this inimitable castle.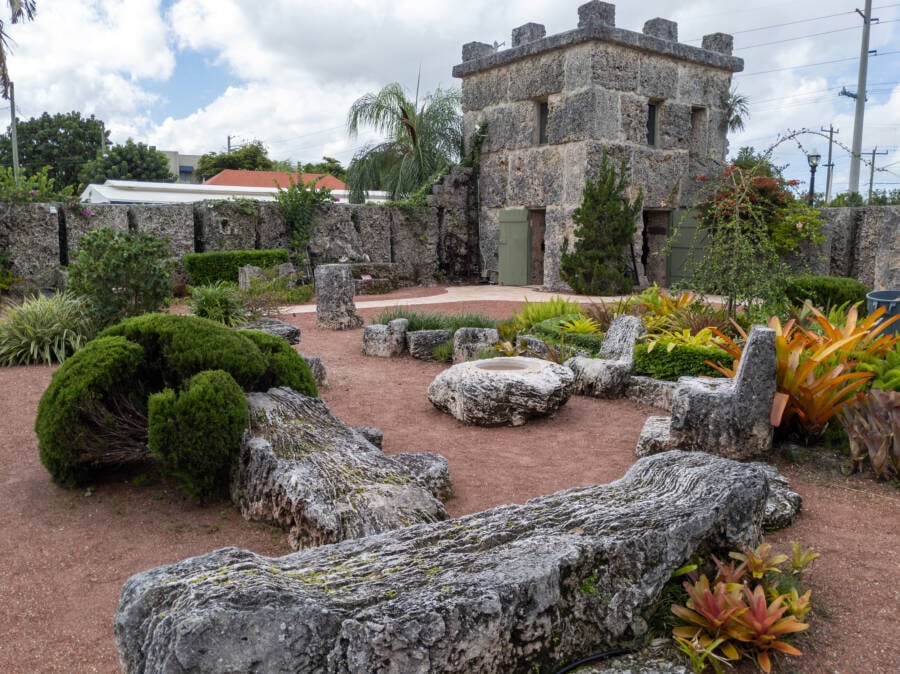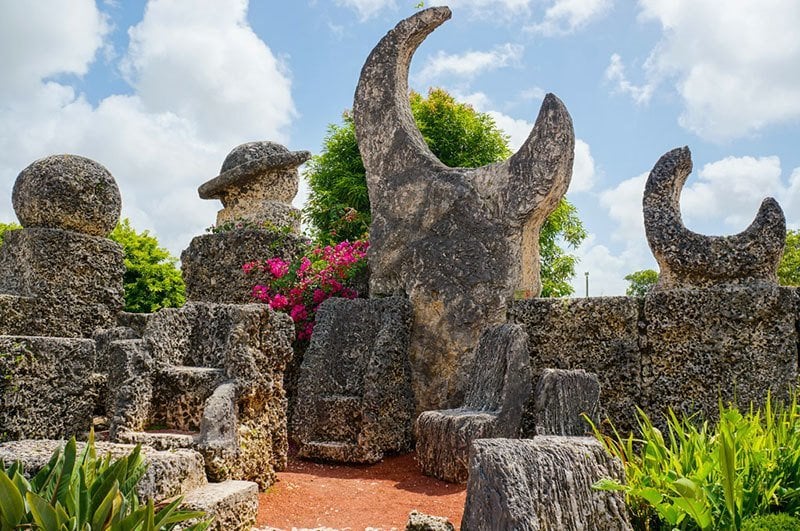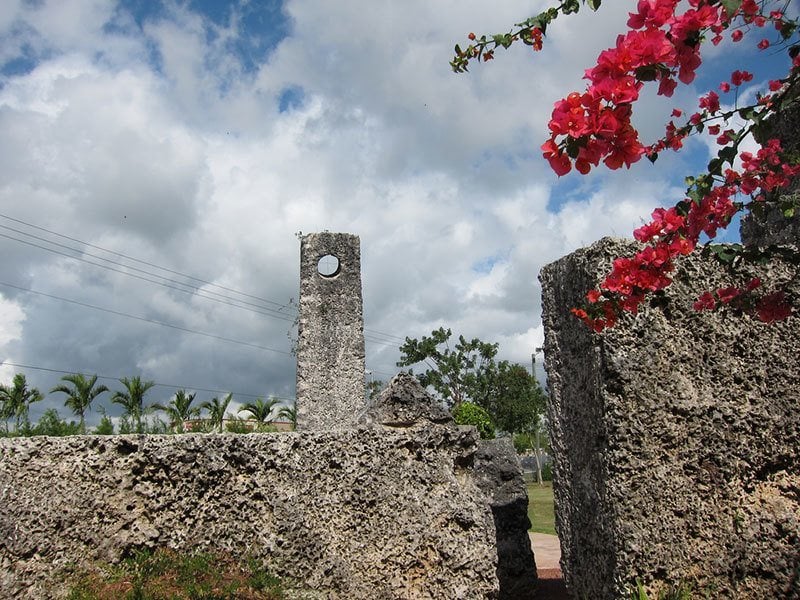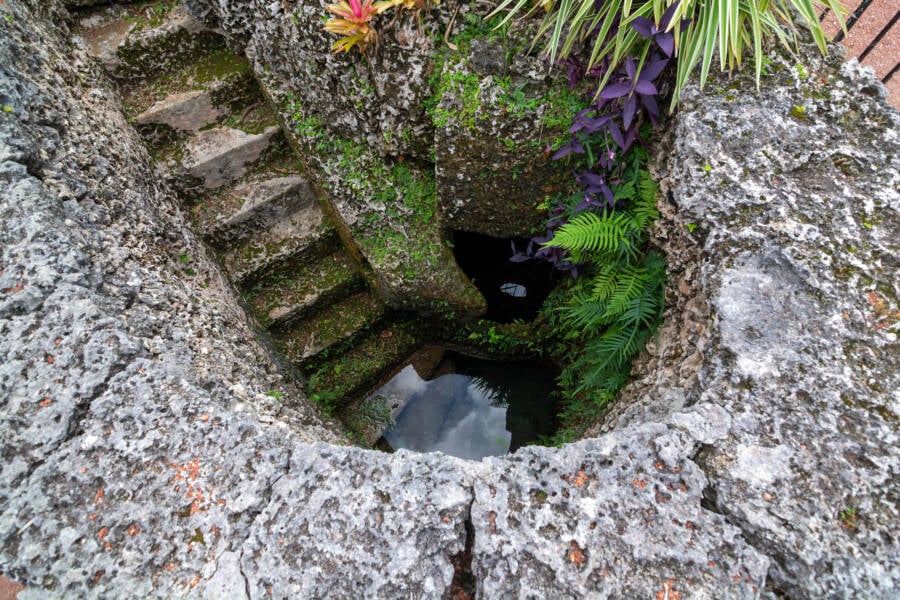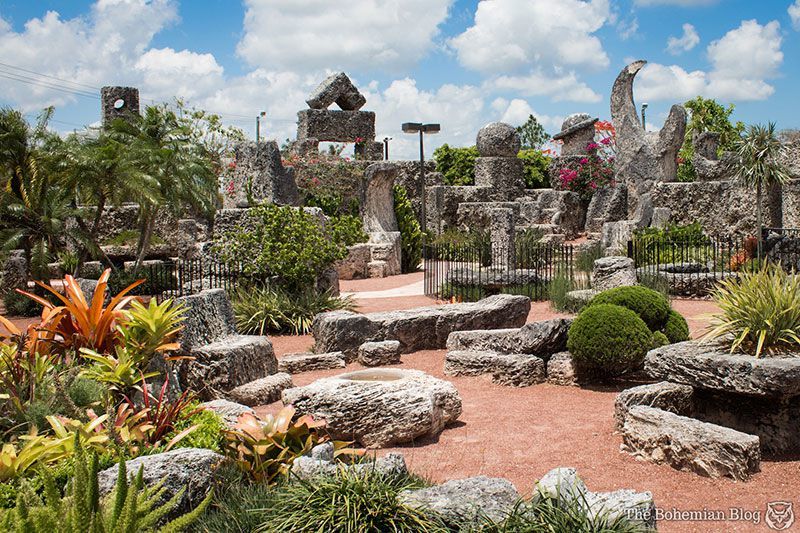 Christina Rutz/Wikimedia Commons
But just how did he do it? Leedskalnin claimed he simply mastered the skills of those who built the pyramids, but others believe "black magic" was involved.
To this day, scientists debate the methods used to construct Coral Castle.
A Brief History Of Coral Castle
In the early 1900s, 26-year-old Latvia native Edward Leedskalnin was set to marry the love of his life, Agnes Skuvst, and take her to America with him. Some sources say her name was Hermīne Lūsis, but either way, she was just 16 at the time of their engagement and called off the wedding the day before the festivities, forcing Leedskalnin to move to the United States alone.
Various possible explanations are given for the would-be bride's cold feet. Perhaps Leedskalnin was too poor or too uneducated, or maybe he was just too weird. After all, Leedskalnin went on to spend 20 years of his life building an open-air love compound in Florida, furnished with lumpy rock tables, chairs, and beds with the hopes that his ex-fiancé would fall in love with it — and with him, too.
In 1923, Ed Leedskalnin began creating this Coral Castle, called Rock Gate Park at the time, on a patch of land he had purchased in Florida City. With no modern construction tools or conveniences and equipped with only hand tools and a fourth-grade education, Leedskalnin somehow managed to construct over 2 million pounds of coral.
Although his materials were commonly called "stony coral," the material Leedskalnin used is really Oolitic limestone, which is plentiful throughout southeastern Florida and is probably why he chose it for his build.
In building Coral Castle, perhaps Leedskalnin hoped to prove to his lost love that he could make something of himself despite his poverty level and his lack of formal education.
He certainly succeeded in spectacular fashion.
The Confounding Construction Behind This Florida Megalith
Edward Leedskalnin always worked under the cover of night and by only the light of a lantern when nobody could watch him, making it impossible to know just how he completed his mammoth project.
One night, however, two teenagers did happen to witness the construction, and they later told police that rocks were levitating in mid-air "like hydrogen balloons." Leedskalnin also claimed to have used no mortar, yet no light can pass through where the stones meet.
He also came from a family of Latvian stonemasons and he incorporated many masonic symbols throughout the Coral Castle. Many believe that occultist masonic practices offer the only explanation for the castle's creation, and nosy neighbors said that they heard him repeating incantations over the stones.
This is how some came to believe he used magic to craft the Coral Castle. Indeed, what logical explanation is there for his creation of a nine-ton gate that can move with a simple touch? Or how, when this massive gate broke in modern years, it took several men and a crane to fix it?
By his own account, Leedskalnin used only one tool that he fashioned himself, which he called "a perpetual motion holder." But according to scientists, perpetual motion machines "do not and cannot exist."
In 1936, Edward Leedskalnin began a three-year process of moving the castle 10 miles north of its original Florida City location to its current mailing address at 28655 South Dixie Highway in Miami, Florida, in the remote region of Homestead.
He spent a total of 28 years constructing and moving the castle there, which he eventually finished in 1951. He died in November that same year, and the secret of how he built Coral Castle died with him.
Coral Castle Today
When Ed Leedskalnin was alive, he charged either 10 or 25 cents for visitors to tour the park. However, he was known to be a charitable man who was immensely proud of his work. If someone showed up with no money, he'd likely show them around for free.
Though the rates have gone up following Leedskalnin's passing, curious onlookers can still visit Coral Castle.
And it's truly worth the trip out. Visitors will see a Polaris telescope, rocking chairs, a two-story castle tower ⏤ which was actually Leedskalnin's living quarters ⏤ an accurate sundial, an obelisk, a well, and a fountain. All these and various other furniture pieces are all made from stone.
Coral Castle has been cemented into the pop culture zeitgeist thanks to its myriad appearances in books, magazines, and tv shows. It's listed on the National Register of Historic Places, and Billy Idol's "Sweet Sixteen" immortalized it in song.
It was also featured on the "Mysterious Structures" episode of the History Channel's Ancient Aliens series.
---
After oggling at Edward Leedskalnin's masterpiece, Coral Castle, check out these eerie photos of the fairy-tale castles of Burj Al Babas, a Turkish ghost town. Then, see these amazing sea creatures that resemble something out of an H.P. Lovecraft story.