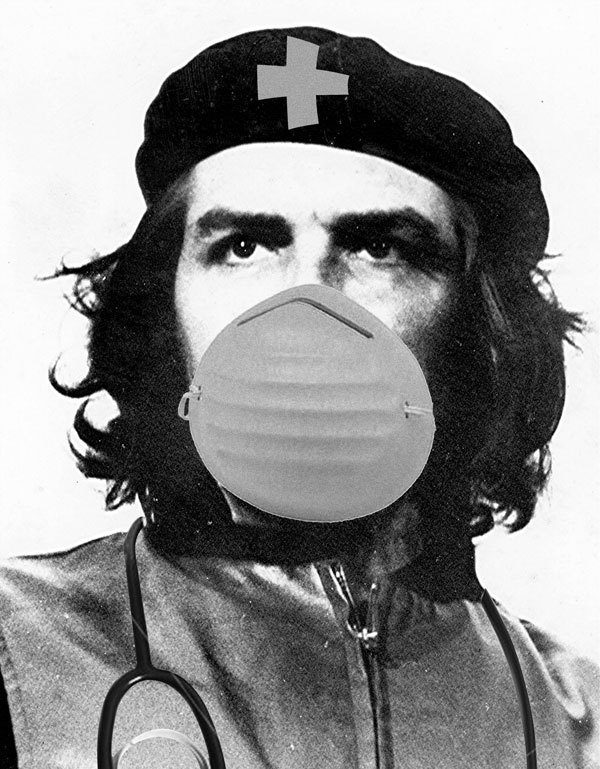 As the United States has taken some initial steps to reopen trade with Cuba, many of us are learning about the latter's revolutionary, often successful medical interventions throughout recent history.
Earlier this year, Cuba sent droves of doctors to Africa to aid in resolving the Ebola crisis, but most recently, Cuba has made international headlines for its development of a lung cancer "vaccine" that attacks a specific protein unique to certain lung cancers, giving patients an extra four to six months of quality living. The most exciting aspect to fans of Cuba's healthcare system? It's "free." But just what might some of the costs be?
Medicine And Marxist Philosophy
One way to understand Cuba's medical philosophy is by reading Marxist and medical doctor Che Guevara's 1960 treatise, On Revolutionary Medicine. In it, he laments the sorry state of Latin American medicine at a time in which "a father can accept the loss of a son as an unimportant accident," and calls for a socially equal approach to medicine in the future.
These Marxist ideals soon translated into practice. The Cuban government dictates how much money medical and pharmaceutical companies can make and dedicate to research. Today, the government sponsors numerous scholarships for students of impoverished countries to study medicine in Cuba. Medicines are made available first for free at hospitals in Cuba, and then to the general public at reduced cost.
Cuban doctors all over the world are able to send goods home free of import duties, and Cuba has received stipends and economic support from numerous countries for sending over their medical students and doctors.
Seems like pretty good incentive to be a Cuban physician, right?