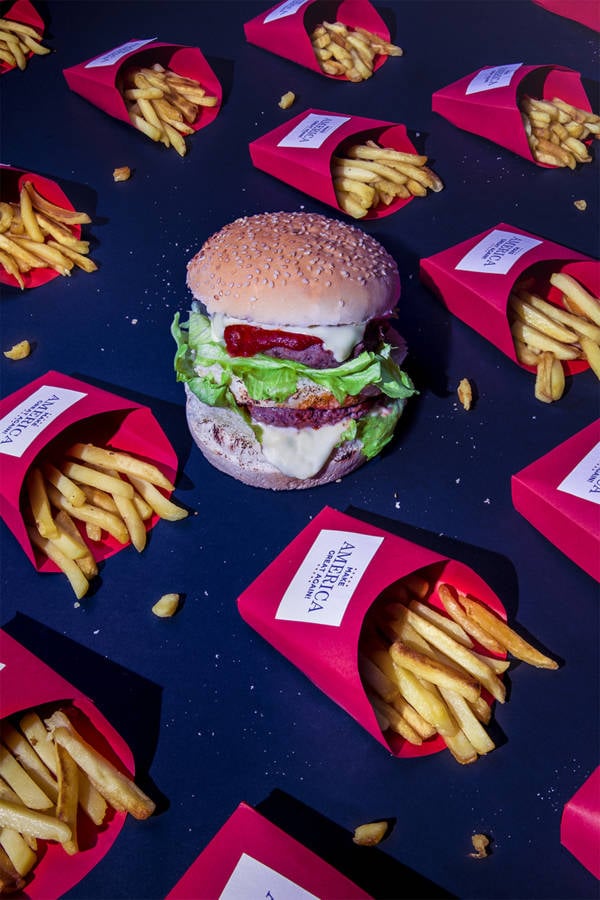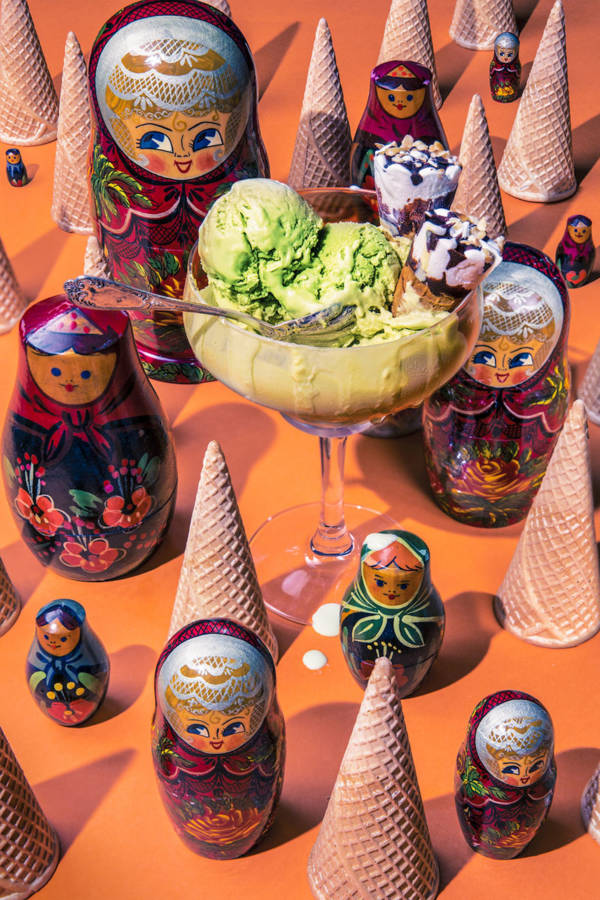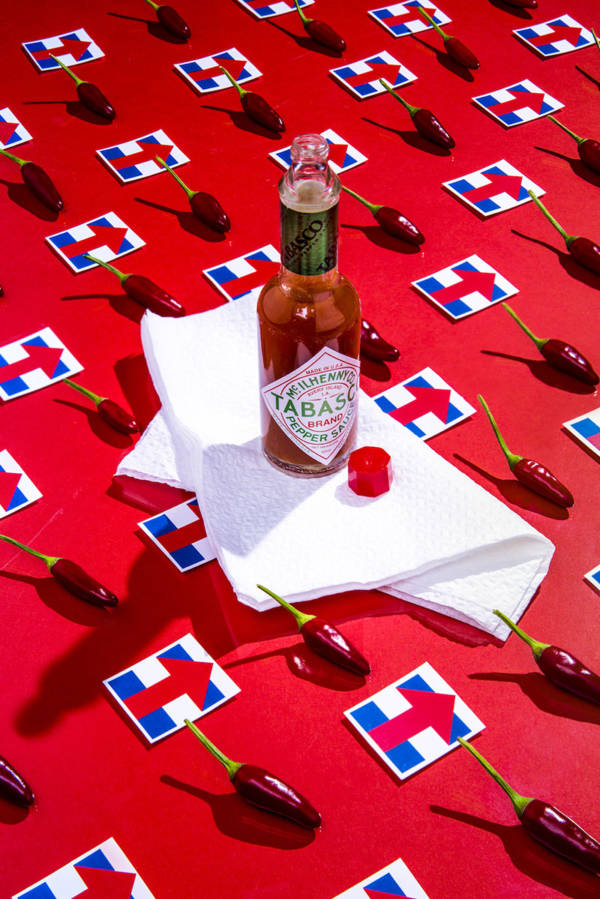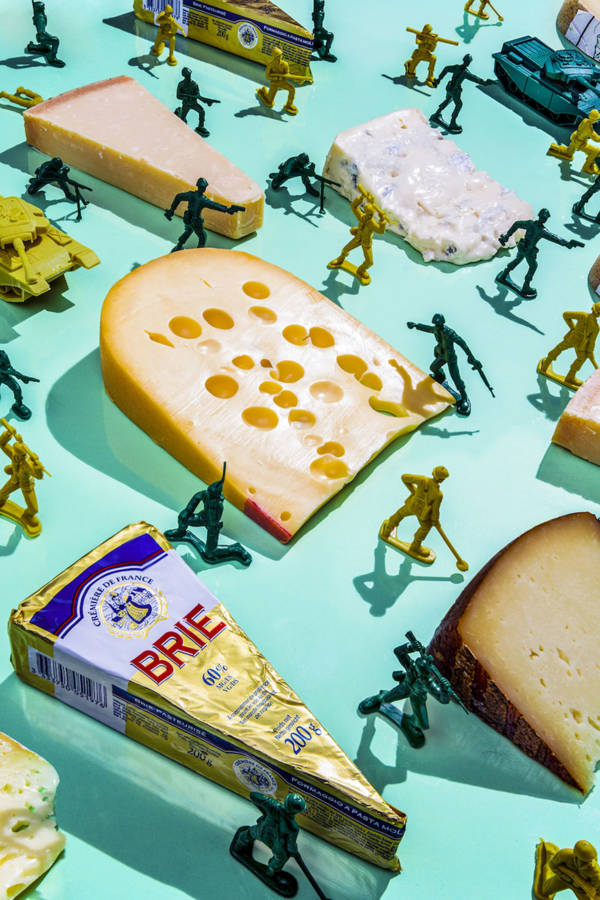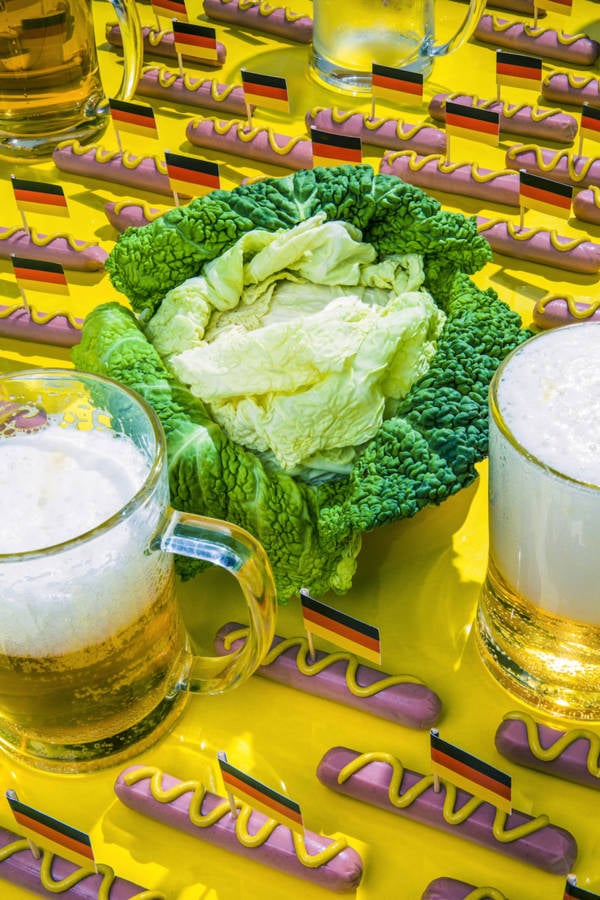 Donald Trump
"Very little about Donald Trump is agreeable," Bannino wrote on Instagram. "The reality star-turned-American president is notoriously a fan of McDonald's. In fact, during his campaign has eaten at McDonald's more than any other restaurant besides Trump Grill. If you are what you eat, then Donald Trump is [fast food]."
Vladimir Putin
"[Putin] has stayed pretty quiet about his culinary dishes of choice, but reportedly loves pistachio ice-cream, despite Russia's freezing temperatures," Bannino says. "Recently he brought a whole box of ice cream for his Chinese counterpart Xi Jinping as they met on the sidelines of the G20 summit in September. A rather chilly gift."
Hillary Clinton
Many questioned Hillary Clinton's authenticity on the campaign trail, but apparently her affinity for hot sauce is the real deal. As far back as 2008, Clinton told reporters that "I eat a lot of hot peppers...I for some reason started doing that in 1992, and I swear by it. I think it keeps my metabolism revved up and keeps me healthy."
Kim Jong-un
"In 2014 North Korea confirmed that its young dictator, Kim Jong-Un 'suffered discomfort' after addiction to Swiss cheese," Bannino writes. "The North Korean leader got a taste for Swiss cheese while was a student in Switzerland and understood to love it so much (along with French cheese) that he imports vast quantities, despite Western sanctions."
Angela Merkel
"Angela Merkel likes to cook," Bannino says. "In 2001 she was even elected 'Cabbage Queen' by the tradition-conscious in the city of Oldenburg, near Hamburg, and has said that her favourite dish is Mettwurst with green cabbage. Tasty!"
Marie Antoinette
"Fifteen-year-old Marie Antoinette traveled to Versailles, to marry the future king of France Louis XVI, in 1770," Bannino writes. "The Austrian princess become homesick in Versailles and requested to the royal bakers to recreate her favorite Viennese pastry. There, the Kipfel became known as croissant (crescent in French) and today we can all enjoy their royal flavor."
Queen Elizabeth II
According to Bannino, "[the Queen] only wears one nail polish shade, always carries the same purse, and famously adores a particular dog breed. So it's no surprise that she's also a stickler when it comes to the royal menu. She absolutely loves chocolate, especially chocolate biscuit cake, chocolate mousse, and chocolate ganache sponge cake, all washed down with tea."
Pope Francis
"The only thing I'd like to do is to be able to go out one day without anyone recognizing me and go get a pizza" Pope Francis once said.
As the 2016 presidential primary trail dragged on, GOP hopeful John Kasich found himself defending what had seemingly become a hot topic: pizza. More specifically, how he ate it.
"Look, the pizza came scalding hot," the Ohio governor told ABC in March.
Kasich had drawn popular ire when, earlier that week, he'd used a fork to consume a New York pizza. Still, Kasich marks but one example among a sea of politicians whose eating habits have garnered popular ridicule.
Years before in 2011, for instance, Donald Trump fell under similar opprobrium when he used a fork to eat his own pizza pie. "Based on how you eat pizza," Jon Stewart said, "I'd like to see your long-form birth certificate. I don't think you were really born in New York."
However superficial it may seem, what a politician eats matters to many people — perhaps because it offers a point of commonality between the powerful and powerless. And it is this very topic that photographer Dan Bannino sought to highlight in his new series, "Power and Food."
In the series, Bannino (whose work you can see on Instagram) uses real food to depict the eating habits of influential public figures including Donald Trump, Vladimir Putin, Angela Merkel, and Pope Francis — and hopefully to relay the notion that we have more in common with these people than we may think.
"I think that everyone is curious to know the secrets behind an important figure of power, or a celebrity, and small details are the greatest," Bannino, 29, told ATI. "We're all humans after all, and knowing that your favorite food is perhaps the same food that the Pope loves — well, that might make you smile."
This isn't the first time that Bannino has made food a centerpiece of his work. Prior to arranging wide-eyed matryoshka dolls around a bowl of Vladimir Putin's beloved pistachio ice cream, Bannino gave chicks the model treatment in his series, Chic Chicks, meant to shine a light on industrial farming.
And though the photographer has since moved from poultry to politicians, his interests — both thematically and artistically — remain the same. "I've always been fascinated by food, and everything that is related to it," Bannino said. Then, by using "bright colors and the and almost hypnotic patterns," Bannino says, "I love to surprise."
---
For more artistic portrayals of influential men and women, check out our interview with Petro Wodkins.
What The World's Most Powerful Leaders Like To Eat Depicted In New Photo Series
World Leaders' Favorite Foods Revealed In New Photo Series