The 2011 Shinmoedake Eruption
Over the course of several days in January 2011, the Shinmoedake volcano erupted. The eruption caused multiple lightning strikes and allowed for some truly spectacular photographs to be taken. While the eruption was a very real danger, Shinmoedake was also the site of a fictional threat in the 1967 film You Only Live Twice, as a deadly volcanic missile base that was destroyed by James Bond.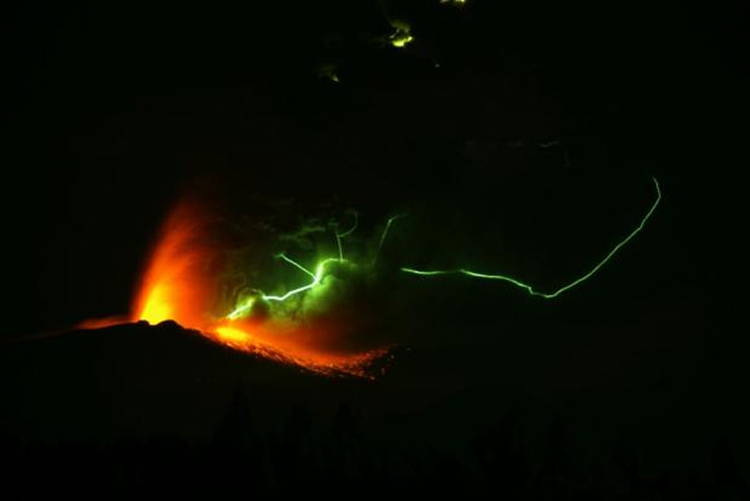 The 2008 Chaitén Eruptions
After nearly 9,500 years of slumber, Chile's Chaiten volcano erupted in May 2008 and sent out massive clouds of ash stretching across the entire country toward the Atlantic Ocean. The explosive eruption is one of the rarest of its kind and has only been seen once before in Alaska nearly a century ago. Not content to just eject its innards and return to sleep, Chaiten would continue to release a series of minor eruptions for months before finally quieting down in February of 2009.