The Guanajuato mummies died in anguish, and you can still see it on their faces today.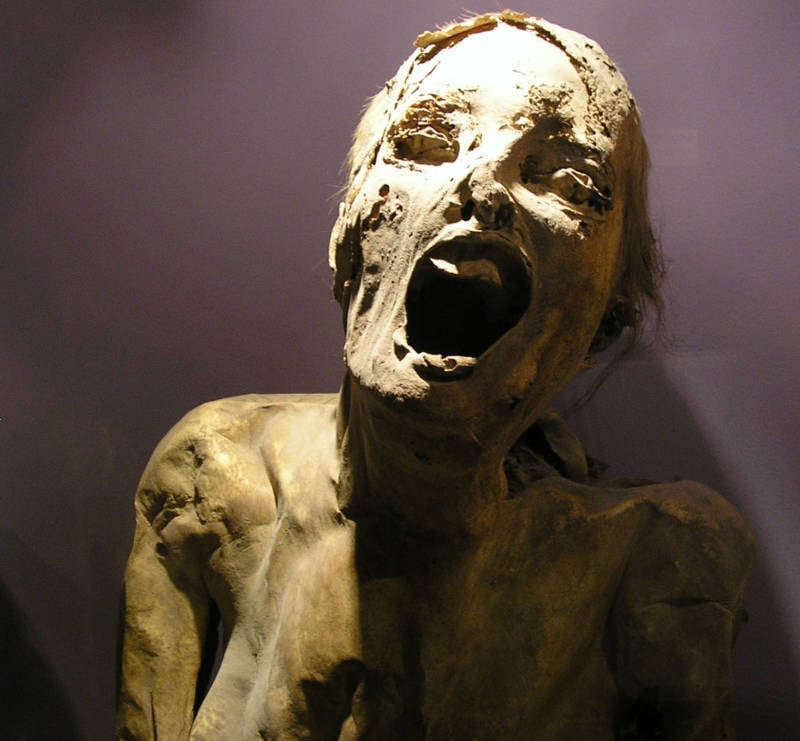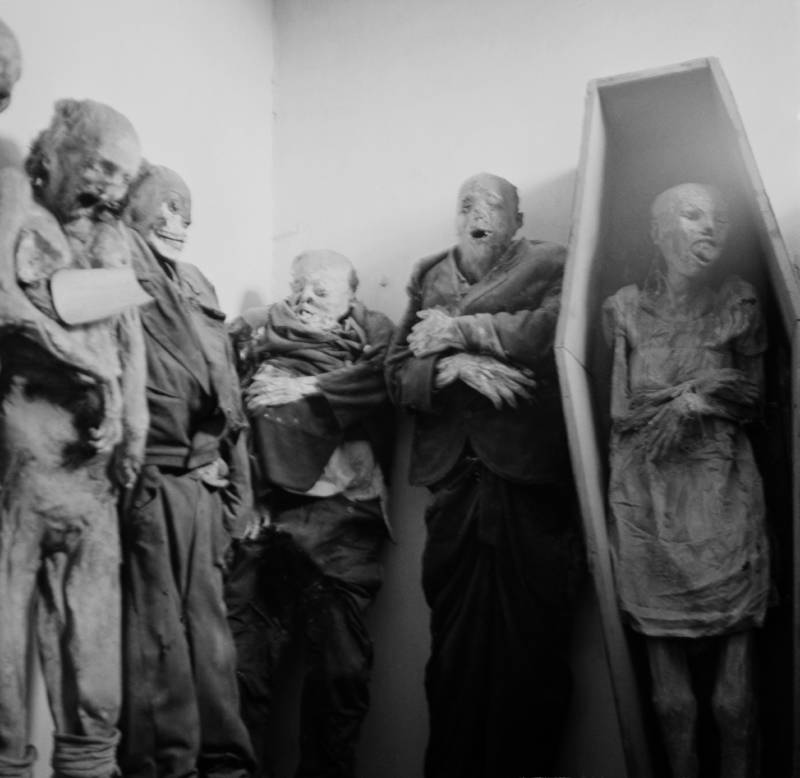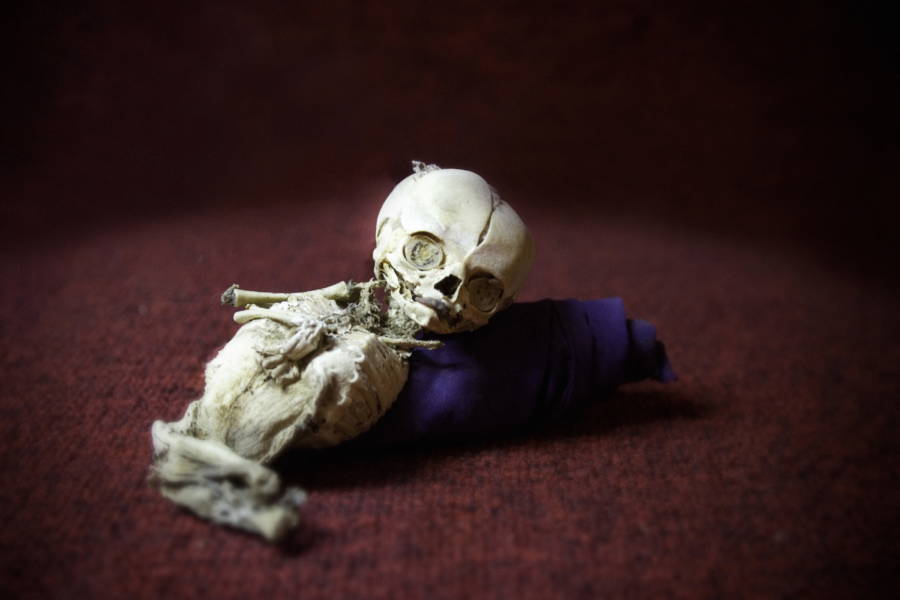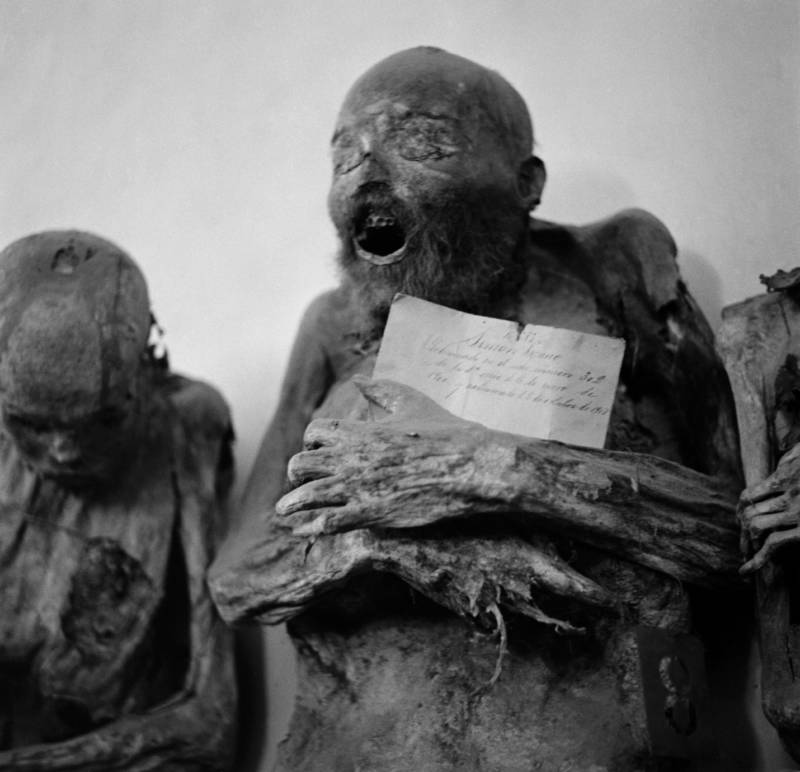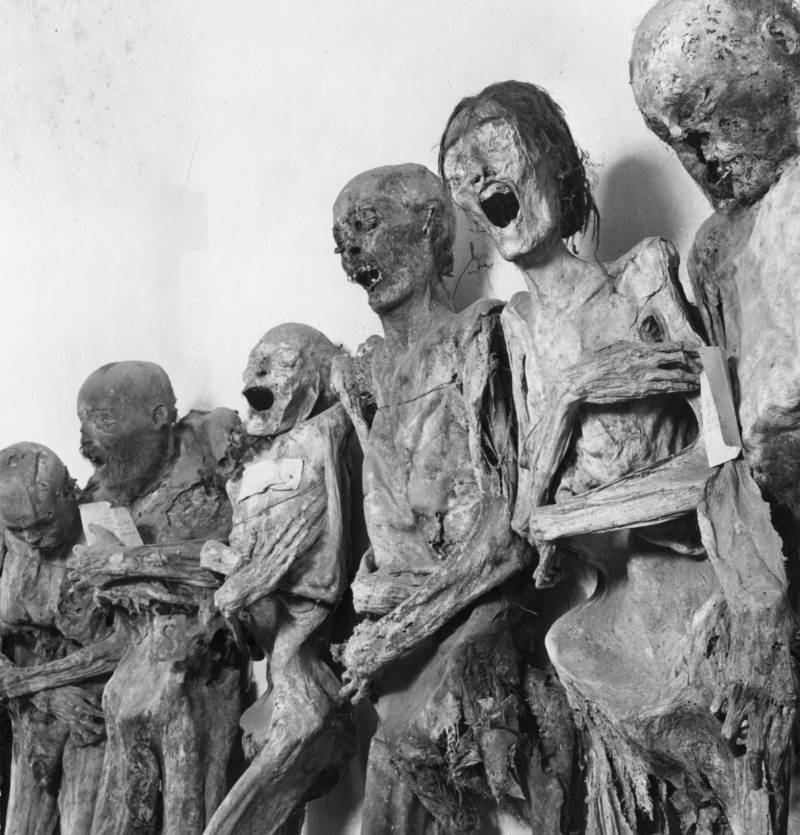 Oscar Avila/Chicago Tribune/MCT/Getty Images
Earl Leaf/Michael Ochs Archives/Getty Images
Digital Light Source/UIG/Getty Images
Earl Leaf/Michael Ochs Archives/Getty Images
George Pickow/Three Lions/Getty Images
Anders Lagerås/Wikimedia Commons
Asenetp/Wikimedia Commons
Tomascastelazo/Wikimedia Commons
César Landeros Soriano/Wikimedia Commons
Digital Light Source/UIG/Getty Images
When science fiction author Ray Bradbury first visited the sleepy town of Guanajuato, Mexico in 1947, he was shocked and horrified.
"The experience so wounded and terrified me, I could hardly wait to flee Mexico," he said of the trip. "I had nightmares about dying and having to remain in the halls of the dead with those propped and wired bodies."
Bradbury then went home and immediately wrote "The Next In Line," a bone-chilling short story about malevolent supernatural forces.
What had disturbed Bradbury so much about his visit to this Mexican town was his encounter with the famed Guanajuato mummies.
In the 1850s, the world was gripped by an enormous cholera epidemic, causing death rates to spike across the globe. Guanajuato, for one, had run out of room in their underground cemeteries for all of the bodies that they were amassing and began interring them instead in newly made above-ground crypts.
In this warm, arid environment, the partially embalmed corpses began to mummify.
Then, in 1865, the local government instituted a "burial tax," forcing families to pay a certain sum of money to keep their loved ones buried. When families were unable to pay the tax, their loved ones' bodies were wrenched out of their resting place and moved to a storage facility.
It was then that the owners of the crypt first saw these bodies after their burial, and were shocked to see the extent to which they'd mummified, their faces frozen into what looked like screams of terror.
Once word of the Guanajuato mummies spread around town, and people began paying workers at the cemetery a few pesos to catch a peek. And as the workers pulled more and more bodies out of the crypt, they found more and more gruesome mummies.
One body they pulled out, belonging to an Ignacia Aguilar, was found biting into her own arm; it is thought that she was buried alive when the symptoms of her cholera made her heart appear to stop.
Another of the Guanajuato mummies was a woman who died in childbirth and her 24-week-old fetus, believed to be the youngest mummy in existence.
The interest around the Guanajuato mummies only grew from there, and by the early 1900s, they had already become a tourist attraction. Eventually, 111 mummies were unearthed and put on display for tourists.
In 1968, a museum called El Museo de las Momias was established to display the Guanajuato mummies. Today, you can still visit this museum, where you can see the 59 mummies they currently have on display.
---
After this look at the Guanajuato mummies, learn about the fiendish plot behind the burial of Egypt's "screaming mummy". Then, check out the Paris catacombs, the world's largest crypt.