When New York's crime went through the roof, the Guardian Angels took matters into their own hands and took back the streets.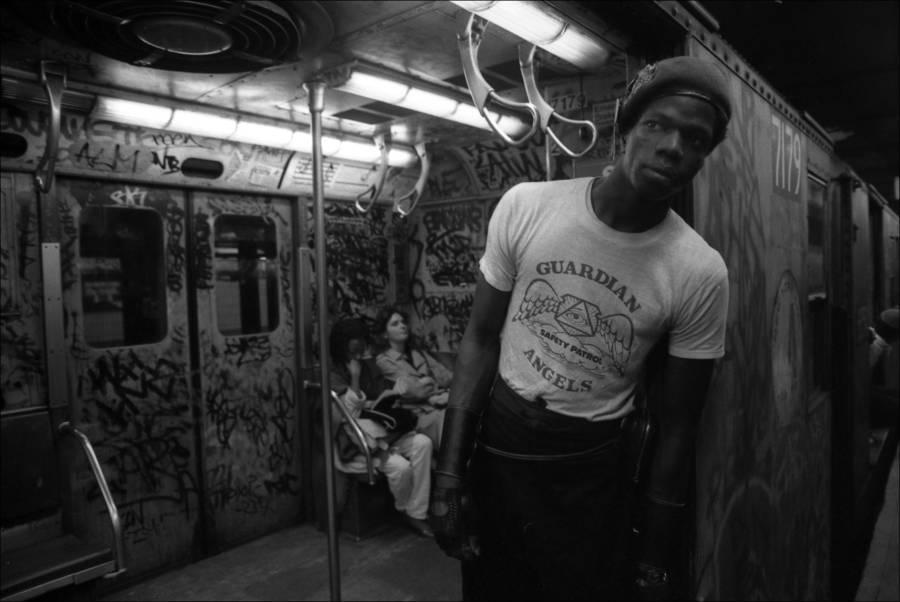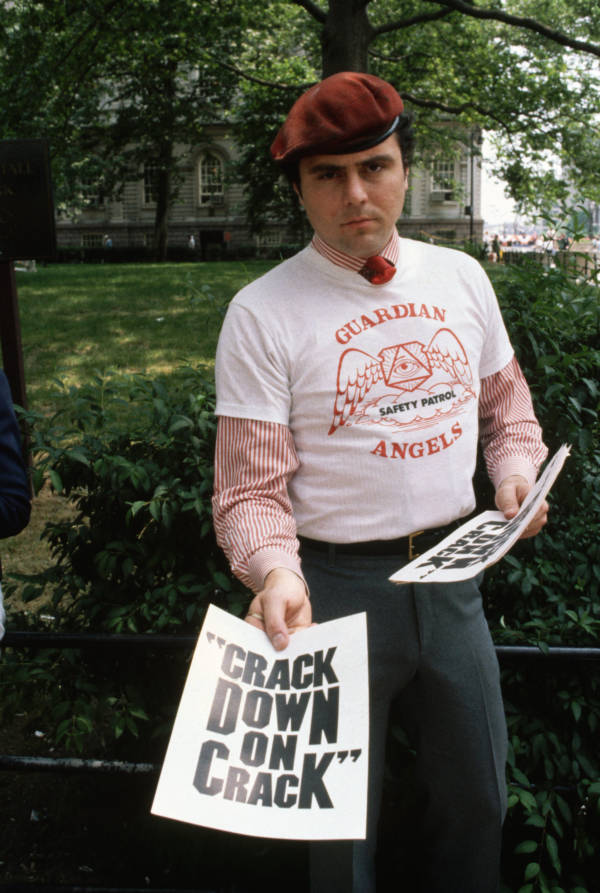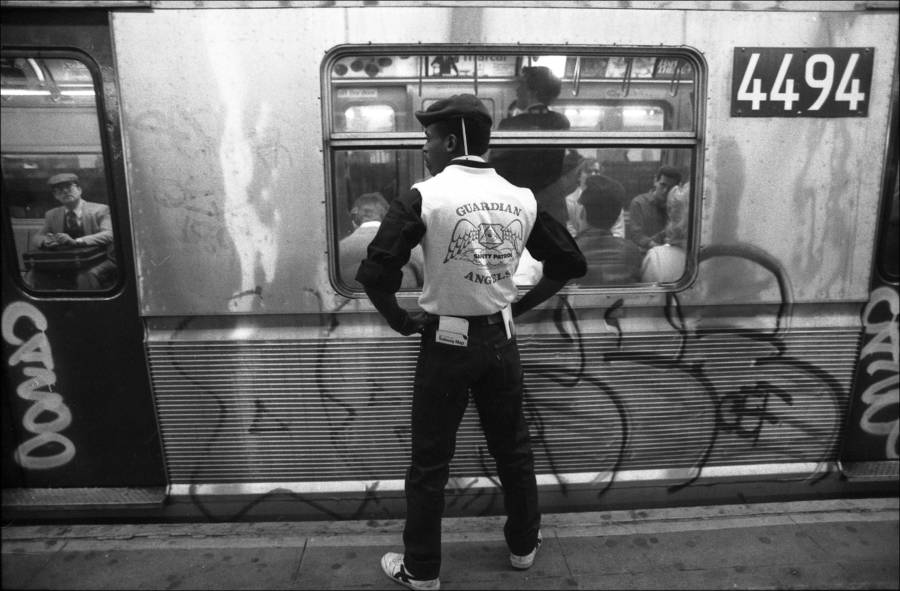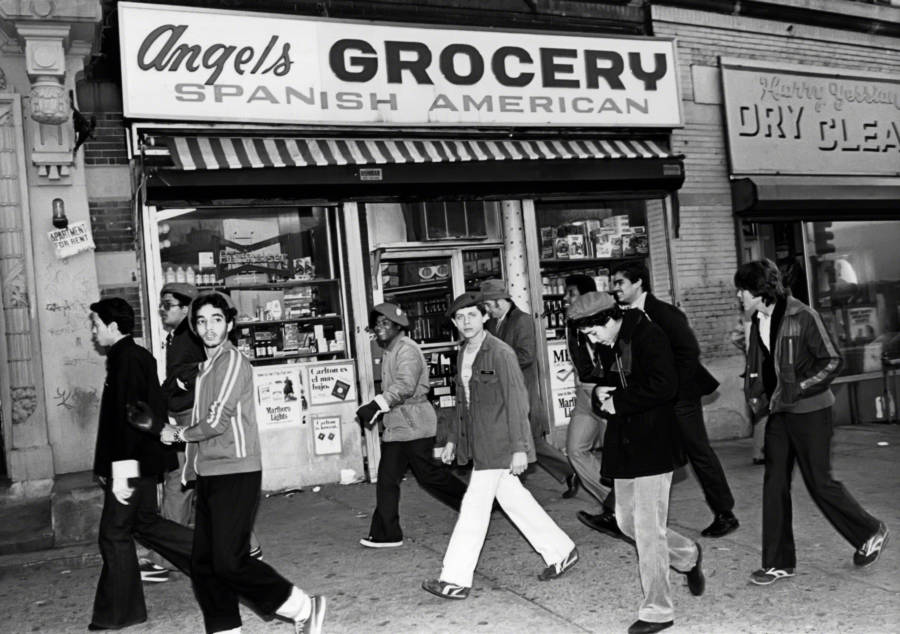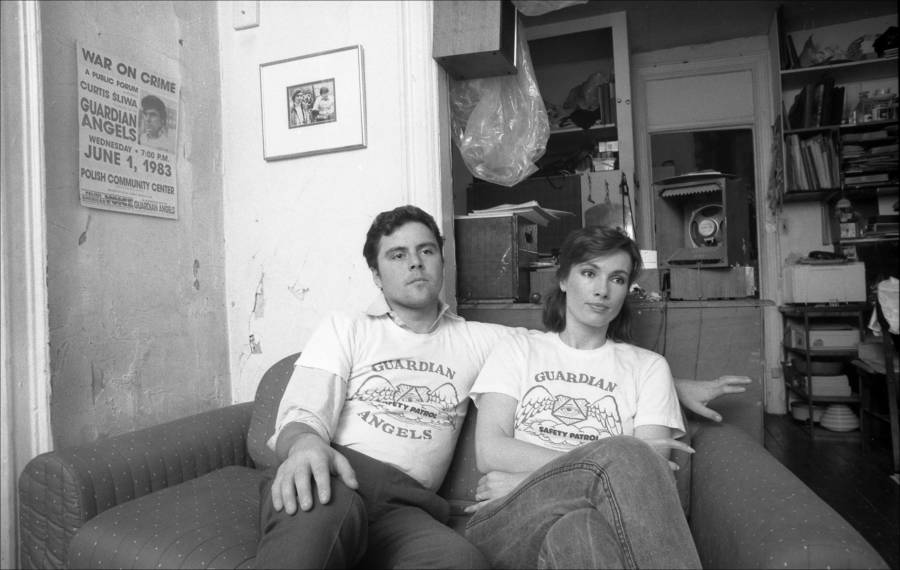 Oliver Morris/Getty Images
Jacques M. Chenet/CORBIS/Corbis via Getty Images
Oliver Morris/Getty Images
G. Hiller/images/Getty Images
Oliver Morris/Getty Images
Barbara Rosen/images/Getty Images
Robert Rosamilio/NY Daily News Archive via Getty Images
Allan Tannenbaum/Getty Images
Willie Anderson/NY Daily News Archives via Getty Images
Anthony Casale/NY Daily News Archive via Getty Images
Oliver Morris/Getty Images
G. Hiller/IMAGES/Getty Images
Oliver Morris/Getty Images
Oliver Morris/Getty Images
Yvonne Hemsey/Getty Images
G. Hiller/images/Getty Images
Oliver Morris/Getty Images
Hiller/IMAGES/Getty Images
Oliver Morris/Getty Images
Oliver Morris/Getty Images
Robert Nickelsburg/Getty Images
They work together to keep the streets safe and have singlehandedly made the image of a red beret a sight for sore eyes. Alone, they are everyday members of society, but together they are the Guardian Angels.
Founded by New York native Curtis Sliwa, the group was created as an answer to the high crime rates that plagued New York City in the 1970s. Then a night manager at a McDonald's in the Bronx, Sliwa started giving back by initiating a group volunteer effort to clean Fordham Road. In doing so, the group not only received awards from the city but also began to witness a new found pride among their fellow community members, leading Sliwa to direct his dedicated team in a new direction.
With crime and crack on the rise and budget deficits and police presence on the decline, the volunteers worked to fill in the gaps needed to keep order in the city. Only 13 members strong at the time, the group took to the number 4 subway train, unarmed, in search of gang activity, muggers, and drug dealers, detaining any law breakers until police could arrive. Their mere presence was said to have deterred countless criminal acts, and once people got wind of the work that Sliwa and his crew were doing, other New Yorkers wanted in.
With an even larger community now behind them, on February 13, 1979, the Guardian Angels were officially formed.
Residents from all walks of life showed up in an effort to take back the streets that they called home, and according to their website, the group welcomed anyone "committed to pursuing the betterment of their community," regardless of age, gender, race, or sexuality. Guided by the principles of "honesty, dependability, and persistence," the Guardian Angels teaches its members to empower themselves to take action without relying on government, while simultaneously being of service to others, through education, and physical protection, should the situation call for it.
The group now has affiliates in more than 100 cities around the world, including Los Angeles, London, and Tokyo, the latter of which is home to the organization's second largest chapter. Their worldwide efforts have even acted in the face of terrorism, with members of the Richmond, Virginia chapter pumping gas for residents too afraid to exit their vehicles during the 2002 sniper attacks, for example.
Today, the Guardian Angels can still be seen patrolling the streets and subways of New York, prompted to increase their presence after an uptick in subway slashings in 2016 had city residents riding in fear once again.
Since beginning nearly 40 years ago, the group has expanded to include animal protection services, aimed at keeping the feral cats of New York safe, and a "Perv Busters" initiative, which works to keep sex crimes on the subway down. In keeping with their primary purpose of empowering local communities, the Guardian Angels also provide self-defense classes for people of all ages, as well as youth outreach and mentoring programs which are primarily held at the Guardian Angels Community Service Center in the Washington Heights neighborhood of Manhattan.
---
For more images of a pre-gentrifying New York City, check out these photos of New York in the 1970s and 1980s as well as these 1980s images that capture the era when the New York City subway was the most dangerous place on Earth.