These photographs of a young Helen Mirren from the 1960s and '70s prove that she's always been a timeless beauty — with the acting chops to match.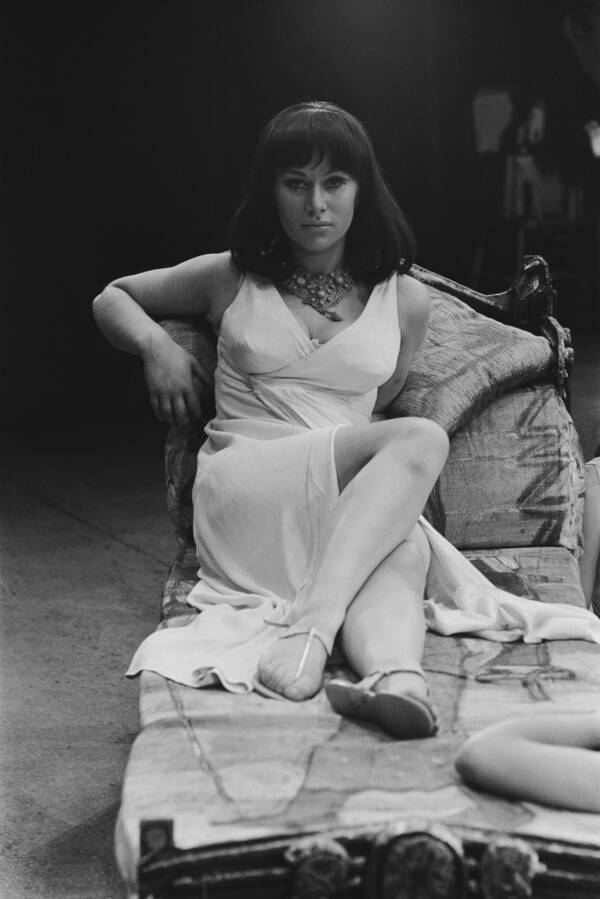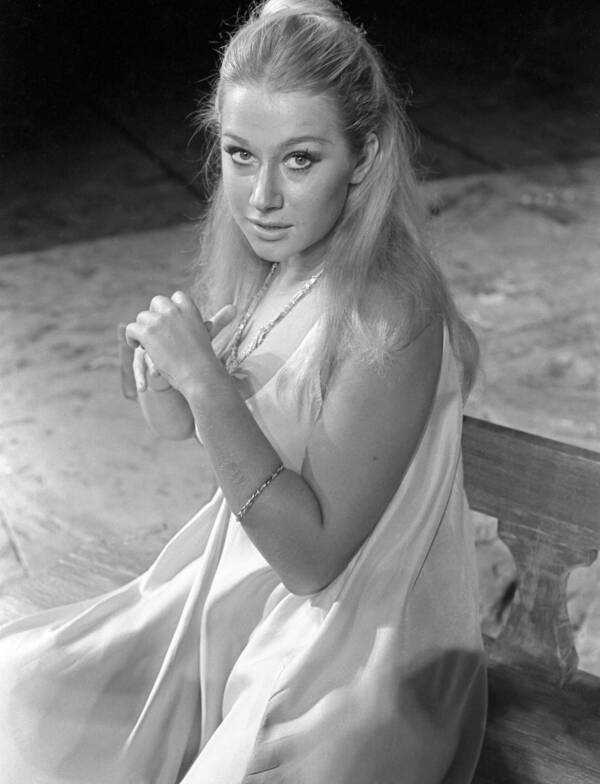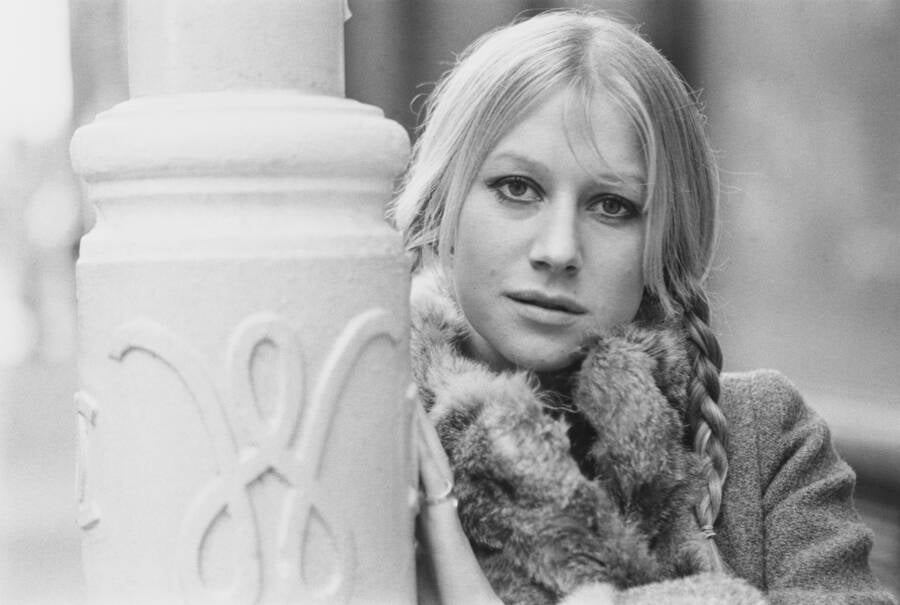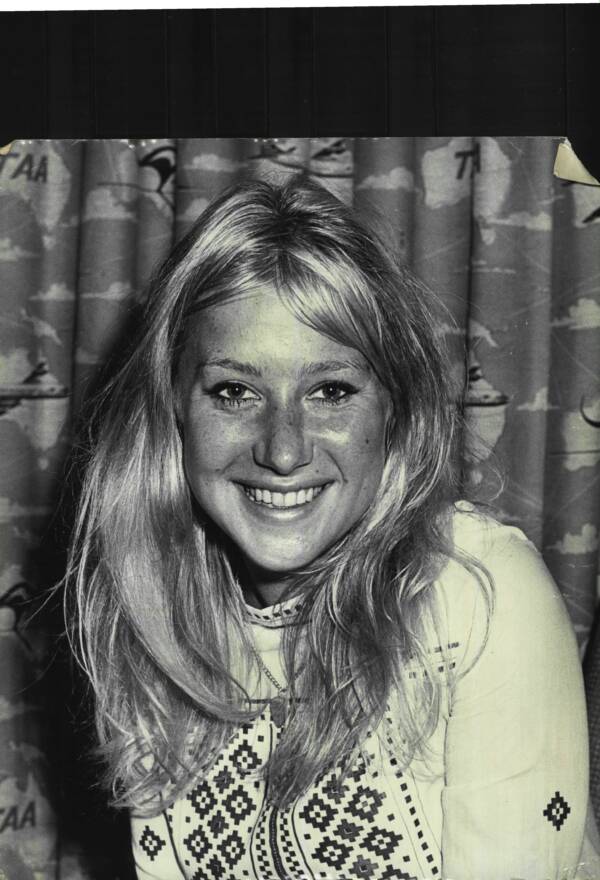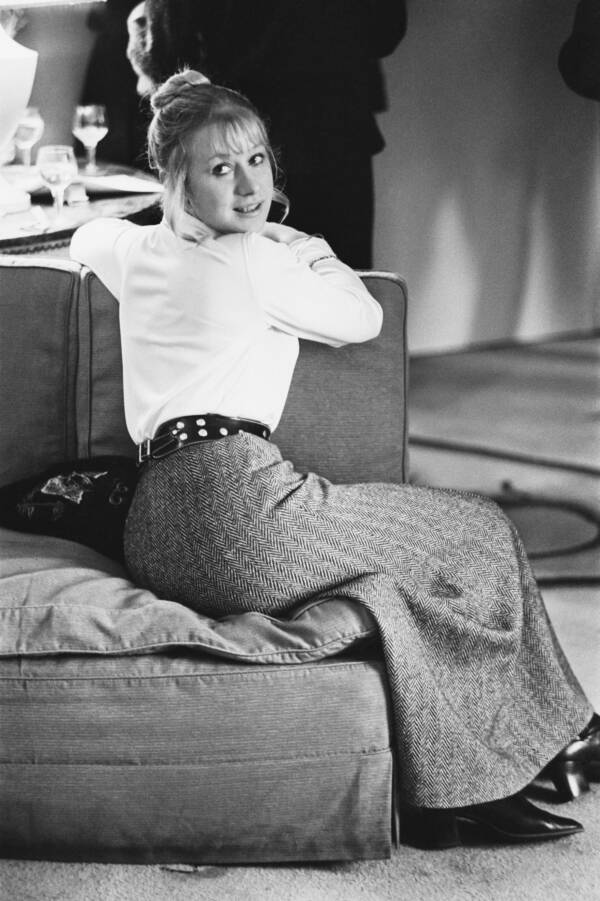 Barham/Mirrorpix/Mirrorpix via Getty Images
Coventry Telegraph Archive/Mirrorpix/Mirrorpix via Getty Images
Evening Standard/Hulton Archive/Getty Images
Paul Murray/Fairfax Media via Getty Images
Len Trievnor/Daily Express/Hulton Archive/Getty Images
Bob (Robert) Rice/Fairfax Media via Getty Images
David Farrell/Getty Images
Dove/Daily Express/Hulton Archive/Getty Images
Arthur Sidey/Mirrorpix/Getty Images
Arthur Sidey/Mirrorpix/Getty Images
WATFORD/Mirrorpix/Mirrorpix via Getty Images
David Farrell/Getty Images
Silver Screen Collection/Getty Images
Keystone/Hulton Archive/Getty Images
Chris Ridley/Radio Times/Getty Images
Bradshaw/Mirrorpix/Getty Images
Bradshaw/Mirrorpix/Getty Images
Daily Mirror/Mirrorpix/Getty Images
Frank Tewkesbury/Evening Standard/Hulton Archive/Getty Images
Evening Standard/Hulton Archive/Getty Images
Evening Standard/Getty Images
PA Images via Getty Images
Monitor Picture Library/Photoshot/Getty Images
Monitor Picture Library/Photoshot/Getty Images
King Collection/Photoshot/Getty Images
Mike Lawn/Evening Standard/Hulton Archive/Getty Images
Monitor Picture Library/Photoshot/Getty Images
Les Lee/Express/Getty Images
Ken Weingart/Michael Ochs Archives/Getty Images
Undisputed acting powerhouse Helen Mirren has done it all; Broadway, television, and film. She's secured the triple crown, which includes an Emmy, Oscar, and Tony Award, and at 76, she's still known for her youthful looks — and revered as a fashion icon.
However ageless she seems today, it seems the young Helen Mirren in the 1960s was just as poised. It's possible that her confidence made her appear wise beyond her years, especially considering the fact that she mastered Shakespearean theater at just 19 years old when she played Cleopatra, a role she claimed jumpstarted her career.
But perhaps Mirren had to be mature in order to navigate the entertainment world in 1960s' and '70s London. In her book, Mirren wrote about her breakout role in Antony and Cleopatra:
"I had to overcome my toxic mix of a great physical shyness and a palpable physical presence. I was in an environment full of testosterone and chaotic male hormones, and the word sexist had not yet been invented. I was in at the deep end. I loved the power and the passion of that role, and of course, it's always good to be Queen."
Despite the sexism she faced in the industry, young Helen Mirren managed to take her career to unprecedented heights and even set a record for most consecutive Emmy wins in the early '90s. Discover her star-studded career in 33 youthful photos, from Shakespeare to the Blockbusters.
How A Young Helen Mirren Got Her Start In The 1960s
In her grand debut, Ilynea Lydia Mironoff was born on July 26, 1945, in London. Her Russian and Scottish family Anglicized their last name to Mirren when she was 10, and a young Helen Mirren was raised in Leigh-on-Sea, Essex, where she attended Hamlet Court primary school in Westcliff-on-Sea.
She began her dramatic career early with the lead role in a school production of Hansel and Gretel.
At St. Bernard's Girl's High School in Southend-on-Sea, Mirren continued to appear in school plays. She went on to attend a public speech and drama college and decided to audition for London's National Youth Theatre at age 18. This would prove to catapult her career.
She was accepted and soon after she was channeling the iconic role of Cleopatra, which garnered her admission to the Royal Shakespeare Company. It was the start of a prolific career: Mirren would appear in more than 35 plays on and off-Broadway in the coming decades.
Mirren transitioned to film with her role in the controversial, 1967 art-house film Herostratus. But her earliest film role that most will remember was in the erotic historical drama, 1979's Caligula.
Mirren remembered, "Everyone was naked in that. It was like showing up for a nudist camp every day. You felt embarrassed if you had your clothes on in that movie."
From there, highlights in her resume included a spot in 1980's The Long Good Friday, Excalibur in 1981, 2010 in 1984, White Nights in 1985, and The Mosquito Coast in 1986.
Later roles of hers included The Cook, The Thief, His Wife and Her Lover, Gosford Park, Calendar Girls, and the action-comedy ensemble Red in 2010.
Transitioning From The Silver Screen To Television
In 1994, Mirren returned to the role of queen when she portrayed Queen Charlotte in The Madness of King George.
As she made her way into television, she played the title role in the mini-series Elizabeth I, which chronicled the later years of the monarch. Her role of Queen Elizabeth II in the 2006 film, The Queen, won her an Oscar, a BAFTA, and a Golden Globe. She is currently the only actress to have portrayed both Queen Elizabeth I and the II.
Meanwhile, in the world of television, Mirren became most known for her role as detective Jane Tennison in Britain's Prime Suspect, the popular, award-winning drama series. She also appeared in an episode of The Twilight Zone in 1985 — in a piece called "Dead Woman's Shoes."
More recently, Mirren hosted Saturday Night Live in April 2011 and also co-starred in a hilarious, Italian COVID-19 vaccination video with comedic singer Checco Zalone.
In 2003, Mirren was recognized for her years of acting excellence when Prince Charles appointed her the title of Dame.
The Dame's Love Life And Thoughts On Youth
Though she portrayed the queen on multiple occasions, Mirren claims that she was "brought up in a very anti-monarchist household." She added that "I don't know what my parents would have thought of me playing the queen, let alone sympathetically."
In addition to her acting prowess and good nature around her roles, perhaps part of what makes Mirren so endearing is her fun-loving demeanor and cavalier attitude towards aging. "You only have two options in life: Die young or get old," she said. "There is nothing else... The idea of dying young when you're 25 is kind of cool – a bit romantic... But then you realize that life is too much fun to do that."
Young Helen Mirren in the 1960s and '70s perhaps had too much fun, according to the star, who said she had a recreational cocaine habit throughout her 20s. She reportedly quit when she learned that a famous Nazi war criminal was making a living as a cocaine baron.
But she notes that youth is exactly the time to make these kinds of mistakes. "We're all idiots when we're young. We don't think we are, but we are. So we should be."
On the other hand, Mirren also proves that it isn't just the young ones who have all the fun. Indeed, the dame didn't meet her husband, director Taylor Hackford, until she was well into her 30s. They didn't marry until Mirren was 52.
"I always said I have nothing against marriage, it just wasn't to my taste, like turnips," she once said. "It took me a very long time to come round to acquiring the taste. I just had to meet the right turnip."
These days, Mirren offers acting lessons through the virtual classroom Masterclass and reported that quarantine gave her the opportunity to become closer to her husband.
Wild though young Helen Mirren in the 1960s may have been, it seems she has no plans to stop now, even if she is slowing down some.
---
After this look at Helen Mirren in the 1960s and '70s, check out these 67 celebrities when they were young. Then, read about how Queen Elizabeth I revealed a crazy secret about herself with her handwriting.