Before she was a Golden Girl, young Betty White found work in radio and on "The Mary Tyler Moore Show" — setting the stage for one of the most impressive show business careers in history.
Betty White reinvented herself nearly every decade since she first made her television debut with her sharp wit and feisty demeanor. America first fell in love with the iconic model, actress, and writer back in the late 1950s, as these photos of a young Betty White show.
A Grammy and Emmy award-winner, she captured the admiration of the public for more than half a century before passing away at age 99 on December 31, 2021.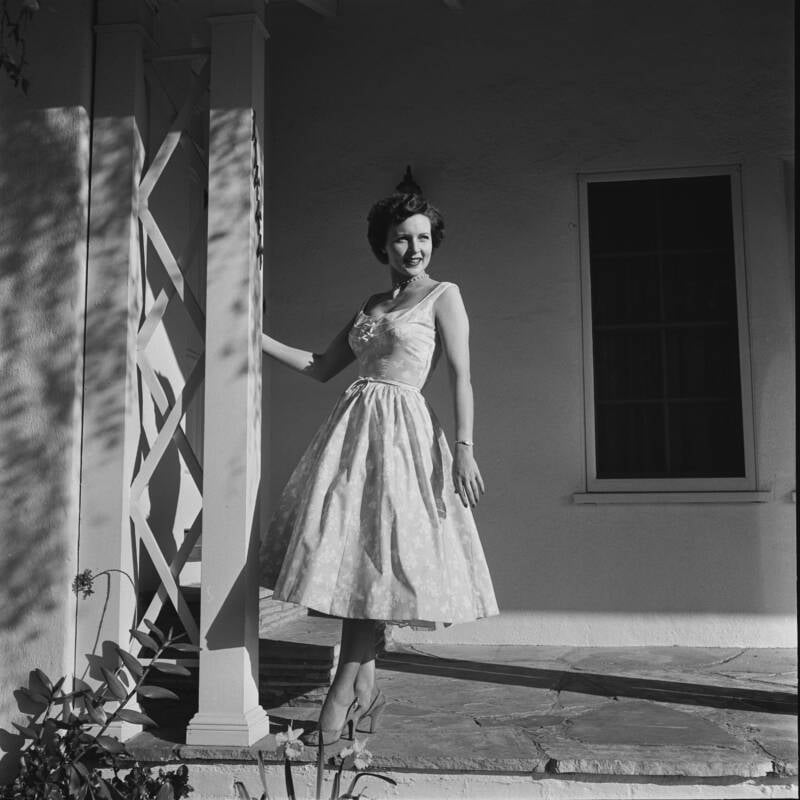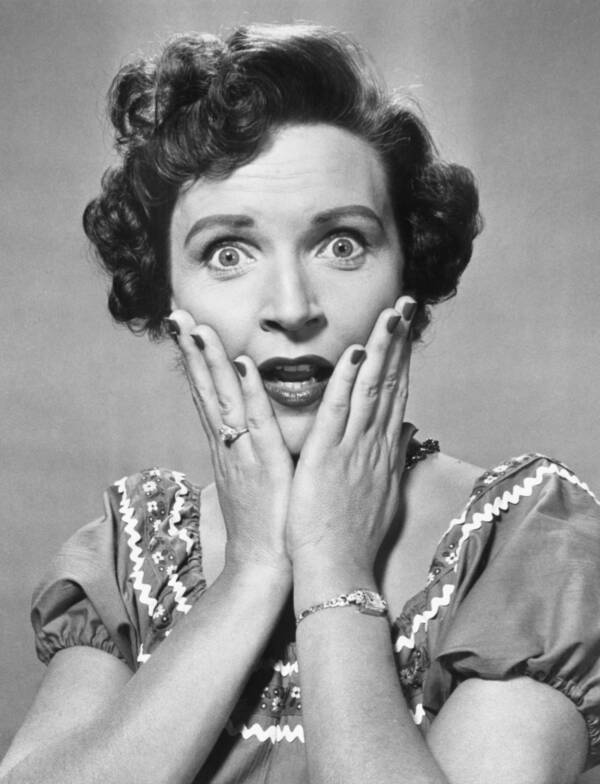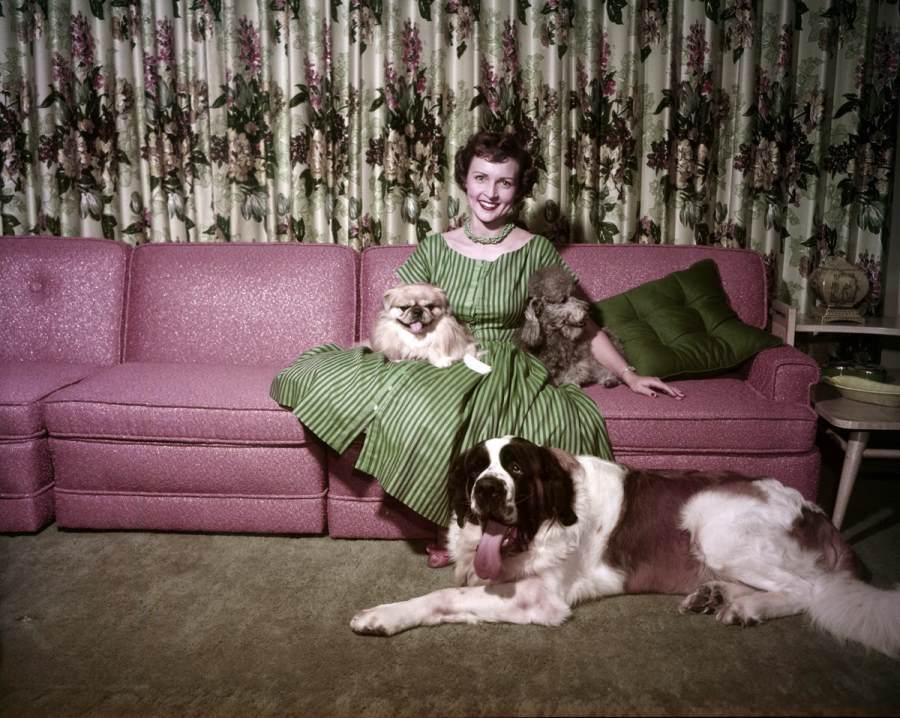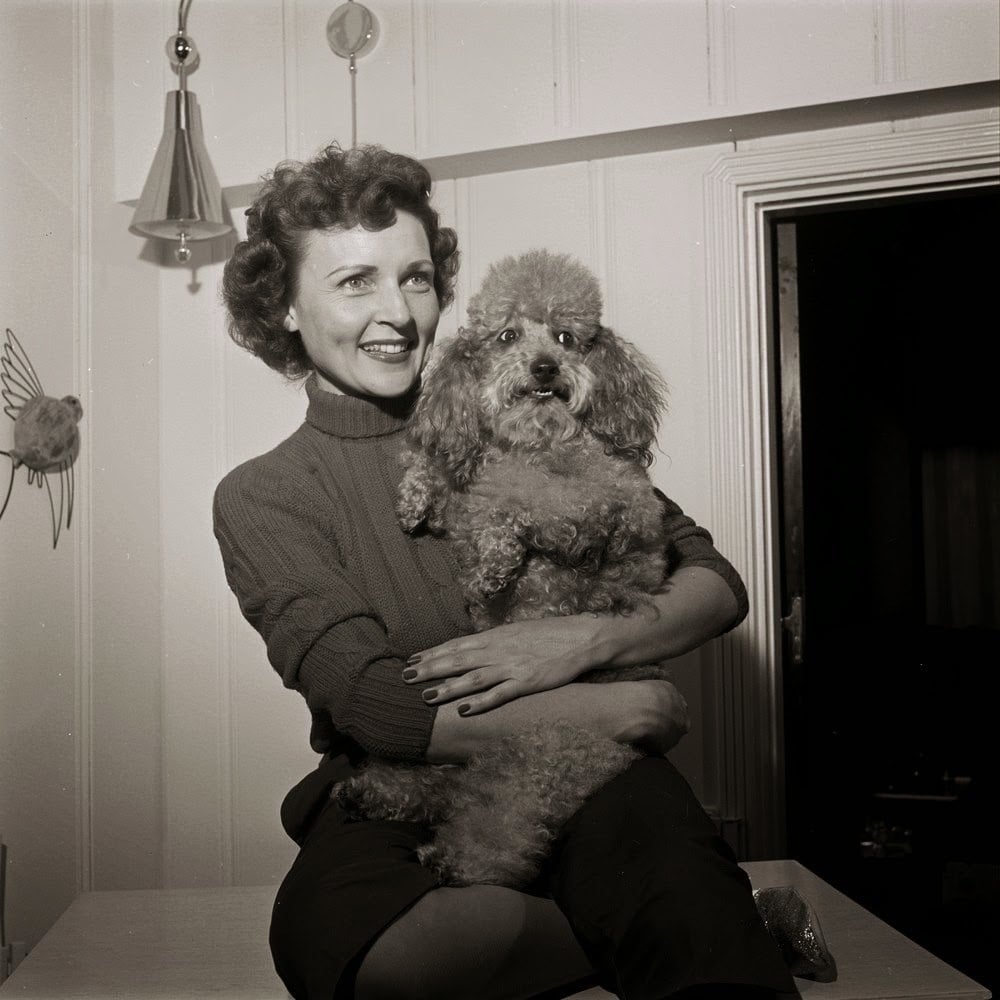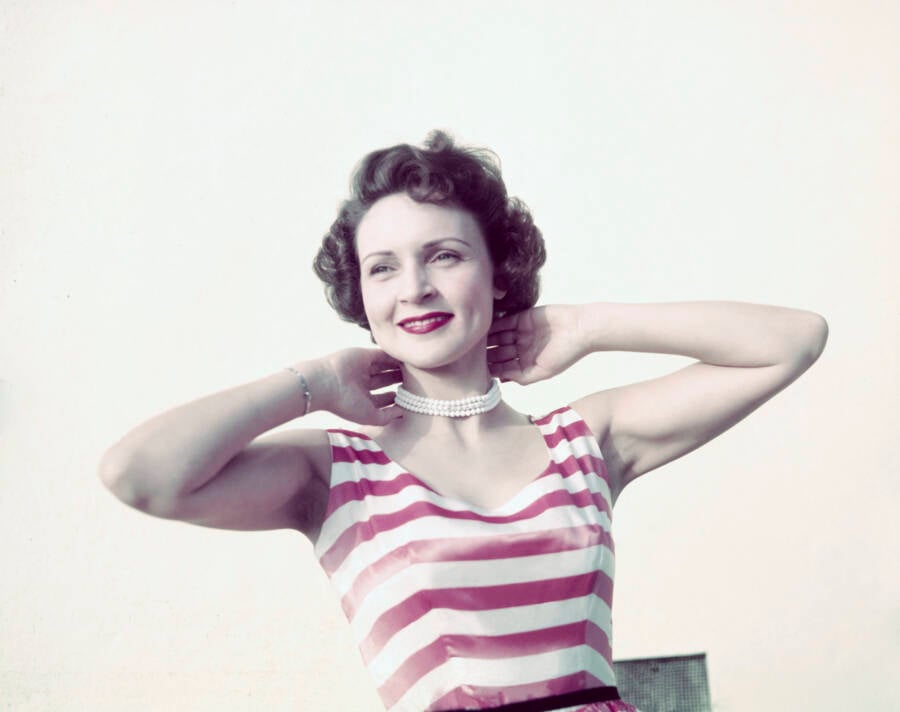 Graphic House/Archive Photos/Getty Images
How A Young Betty White Began Her Career
Elizabeth Marion White was born on January 17, 1922, in Oak Park, Illinois. However, by the time she was two years old, her parents had moved their family to Los Angeles.
As a child, White dreamed of a career as a zookeeper or a park ranger; neither of which was available to women at the time. Still, White never lost her adoration of animals.
She did, however, find a love for performing. She appeared in a radio program called The Empire Builders at age eight, playing a crippled orphan.
Young Betty White attended Beverly Hills High School and graduated with the class of 1939. "I was in the graduation play from high school, and the president of our senior class and I sang 'The Merry Widow' and did a little dance," White said. "I think that's when the show biz bug bit me — and they haven't been able to get rid of me since."
Indeed, three months after graduation, she was singing for an experimental TV show, but also found work as a model, in the theater, and as a radio personality.
But when World War II broke out, White devoted all of her time to the American Women's Voluntary Services, delivering supplies by day, and frequenting soldier send-off dances by night.
She married Army pilot and chicken farmer Dick Barker in 1945. After the war ended, the couple returned home to Barker's place in Ohio. But it turned out that White wasn't relishing the role of a midwestern farm wife. The marriage lasted just four months before White returned to the entertainment industry.
Making A Name For Herself In Hollywood
She first attempted to score movie roles, but when Betty White was in her 20s, she was told she wasn't photogenic enough. She went back to radio instead, and eventually got her own program, The Betty White Show.
Her biggest break yet came in 1949 when L.A. disc jockey Al Jarvis picked her to be his co-host for his new televised talk show, Hollywood on Television.
It was a five-and-a-half-hour broadcast that was on six days a week. Young Betty White was on camera for a large portion of the show, often singing songs — and it all took place live.
"Whatever happened, you had to handle it. There was never any rehearsal or script or anything," she says. "Whoever came in that door was on, and you were interviewing them."
Jarvis left the show and left White to host on her own. She then co-founded Bandy Productions, her own production company that created a spin-off using existing characters from Hollywood on Television. The budget for the show was $1.95 per episode.
One of these was the live-action sitcom, Life With Elizabeth, which scored her an Emmy Award nomination for Best Actress. It was the first award in the new Emmy category designated just for women on television. And it wouldn't be her last accolade.
White was now one of the very few women with complete creative control both in front of and behind the television camera. She went on to have successes beyond measure in Hollywood.
Betty White's Personal And Romantic Life
After her short first marriage, Betty White tried tying the knot again with talent agent Lane Allen in 1949. However, he also ended up wanting her to stay home and have kids. True to form, White let him know that neither of those things were in her plans. They divorced in 1951.
White worked steadily through the 1950s and 60s and became a regular on the talk show and game show circuit. Her quick wit and intelligence made her a natural at both. It was on the hit game show Password that she met her third and final husband, host Allen Ludden.
Ludden was a widowed father of three kids, and though the attraction was mutual, White reportedly held him at arm's length given her romantic past. Nevertheless, Ludden persisted, proposing to her numerous times before finally convincing her in 1963.
It ended up being true love between them, but sadly, Ludden died in 1981 from cancer. Betty White later lamented how she pushed Ludden away in the beginning.
"I wasted a whole year we could have had together, but we made it. We finally did."
Though White never had any children of her own, she has reported feeling blessed to be a stepmother to Ludden's three kids. She added that she doesn't regret never having any children of her own, noting that she "didn't choose to have children because I'm focused on my career. And I just don't think as compulsive as I am, that I could manage both."
Instead, Betty White pursued her passion for animals and remained an advocate for them almost her entire life.
From advocacy to entertainment and everything in between, Betty White certainly lived her life to the fullest.
---
After you enjoy these photos of young Betty White, check out this gallery of Salvador Dali being Salvador Dali. Then, discover what young Hugh Hefner was like before he became a Playboy mogul.