Originating in Seattle, grunge took America by storm in the late '80s and early '90s — and became just as much a lifestyle as it was a music genre.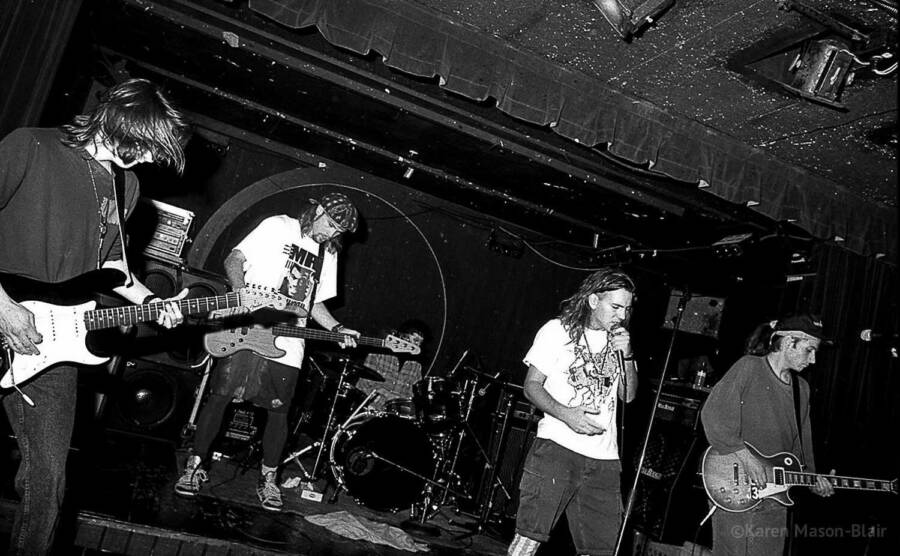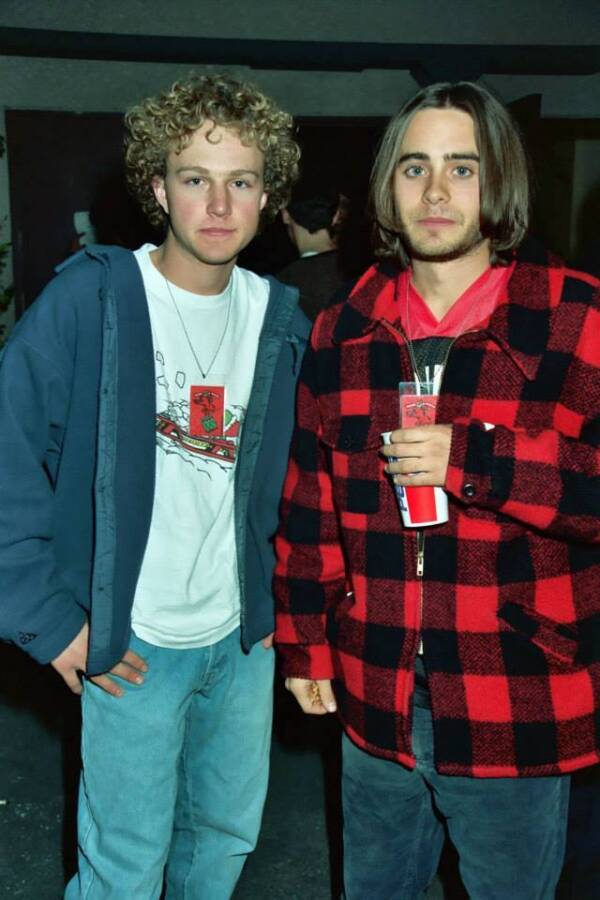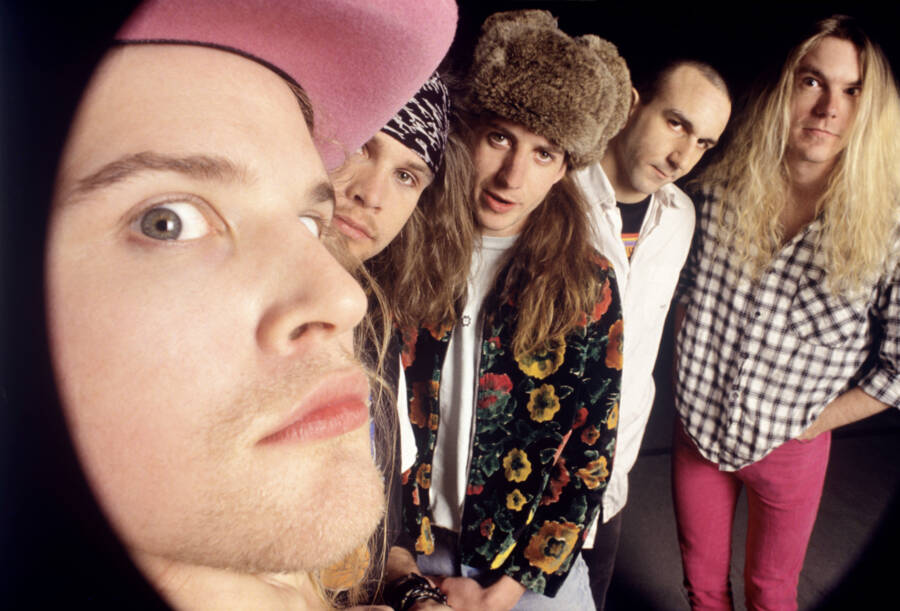 Steve Eason/Hulton Archive/Getty Images
Jim Steinfeldt/Michael Ochs Archives/Getty Images
Kevin Mazur/WireImage/Getty Images
Mick Hutson/Redferns/Getty Images
Lindsay Brice/Michael Ochs Archives/Getty Images
Lindsay Brice/Getty Images
Lindsay Brice/Getty Images
Jeff Kravitz/FilmMagic via Getty Images
Niels van Iperen/Getty Images
Jeff Kravitz/FilmMagic, Inc./Getty Images
Kevin.Mazur/INACTIVE/Getty Images
Anna Krajec/Michael Ochs Archives/Getty Images
Jeff Kravitz/FilmMagic/Getty Images
Paul Bergen/Redferns/Getty Images
Jeff Kravitz/Getty Images
Alison Braun/Michael Ochs Archives/Getty Images
Seattle Police Department
With the 1990s receding ever further from memory, it's a good time to stop the clock for a second and reflect. The grunge pictures in this gallery explore the emergence of the music genre in the early '90s — and its impact on everything from fashion to pop culture to society at large.
From flannel shirts and ripped jeans to unkempt hair and indoor smoking, grunge was just as much a lifestyle as it was a genre. Nirvana frontman Kurt Cobain arguably embodied that ethos the most. While grunge was born before Nirvana, it definitely started in Cobain's native Seattle.
Karen Mason-Blair was right in the thick of this exciting new movement. The young Seattle native managed to go from an eager face in the crowd to a professional photographer that captured some of the most iconic imagery of the era. Her award-winning work is compiled in a collection of previously unreleased images, The Flannel Years, with some of the most engaging ones included in our gallery.
The alternative scene soon took America by storm, and ultimately became a mainstream form of entertainment around the world. From Jared Leto's flannels on My So-Called Life to Nirvana's legion of devoted youths, '90s grunge was unspeakably influential. Here's how it all began.
The Story Behind The Iconic Grunge Pictures
"You gotta understand Seattle," said Guns N' Roses bassist Duff McKagan. "It's grungy. People are into rock and roll and into noise, and they're building airplanes all the time, and there's a lot of noise, and there's rain and musty garages. Musty garages create a certain noise."
Grunge as a term was coined in 1987, when Sub Pop Records founder Bruce Pavitt described his client Green River's music as "ultra-loose grunge that destroyed the morals of a generation." The five-letter word's connotation of dirt and trash certainly blended in with the angry state of Seattle's disillusioned and creative youths.
With local acts like Mudhoney, Soundgarden, and Nirvana, Sub Pop's 1988 debut featured celebrities who would be heralded as legends within a handful of years. In those days, it was a network of college radio stations, indie distributors, and fanzines that allowed the music to spread.
"Jone Poneman and Bruce Pavitt were the first people that ever told me that this scene was going to be huge," said Soundgarden frontman Chris Cornell.
By the time Nirvana released its debut album Bleach in 1989, the Seattle music scene had become a bonafide phenomenon. It seemed as though every night there'd be another fledgling supergroup on the Off Ramp Cafe stage ready to deepen and expand grunge's sound and aesthetic.
"There are no brakes on the hype at this point," said Pavitt. "It's just going through the roof."
'90s Grunge Goes Mainstream
"We have a pretty big role in spreading something from the underground to the heartland," said John Canelli, MTV's senior vice president of music. "We're always looking for whatever the next thing is."
The next thing was undoubtedly Nirvana — chaotic but melodic, internalized but expressive, experimental but intensely appealing. The band's sensibilities, sometimes expressed in their music, were progressive and helped foster notions of gender equality among its impressionable fans.
Cobain made his beliefs especially clear in 1992, in a direct appeal to the people listening to his music: "If any of you, in any way, hate homosexuals, people of a different color, or women, please do this one favor for us — leave us the f*ck alone. Don't come to our shows and don't buy our records."
While grunge music doesn't have a reputation for being quite as political as other genres, it's clear that Cobain's views resonated with many of his fans — and his words are often admired to this day.
"Kurt Cobain was the antithesis of the macho American man," said Alex Frank of The Fader. "He was an avowed feminist and confronted gender politics in his lyrics. At a time when a body-conscious silhouette was the defining look, he made it cooler to look slouchy and loose, no matter if you were a boy or a girl. And I think he still represents a romantic ideal for a lot of women."
By the time Nirvana's Nevermind was released, Cobain's statements were just as consequential as his music and style of dress. Cobain's love of thrift-store attire often reflected the aesthetic seen in grunge pictures.
"Kurt Cobain was just too lazy to shampoo," said Cobain biographer Charles Cross. Sup Pop founder Jonathan Poneman said Cobain was "dirt poor" and looked like a guy who slept on friend's couches.
And yet America loved this look. From flannel-clad Matt Dillon in Cameron Crowe's Seattle-based Singles to Jared Leto on My So-Called Life, the '90s grunge look spread far and wide in American culture. Ironically, countless young people were embracing a dress code that was originally born out of simple convenience.
"This stuff is cheap, it's durable, and it's kind of timeless," said Poneman. "It also runs against the grain of the whole flashy esthetic that existed in the '80s."
The Legacy Of A Subculture
While promising acts like Mother Love Bone disbanded and bands like Pond were relegated to the underground, Nirvana broke records and dominated MTV. In 1994, Cobain was even thanked in the liner notes of Quentin Tarantino's Pulp Fiction soundtrack.
That same year, Cobain reflected on just how far he'd come: "I just hope I don't become so blissful I become boring. I think I'll always be neurotic enough to do something weird."
For millions of casual music fans, Nirvana remains at the very forefront of '90s grunge. But without Seattle's nurturing musical scene, none of it would have happened.
In the early days, influential Seattle acts like The Melvins influenced Green River — which, in turn, helped Sub Pop Records become successful. And without Soundgarden helping a fledgling Alice In Chains with managerial issues, who knows what would have become of the group?
Grunge is responsible for hundreds of millions of records sold to date, and setting global fashion, music, and film trends throughout the early 1990s. And it was all borne out of a drizzly Pacific Northwest town where local acts helped each other.
Tragically, it all ended there too — at least for Kurt Cobain. His growing heroin addiction had purportedly gotten the better of him, along with his alleged depression. After Cobain was found dead of a self-inflicted shotgun wound to the head on April 8, 1994, the cultural movement that he helped promote soon faded and died out as well.
Reflecting on the grunge era, Poneman noted, "Some say that what happened in Seattle was just dumb luck. But the thing that's wonderful about dumb luck is that it will happen again. Right now, there's a new scene being born somewhere."
---
After exploring these '90s grunge pictures that capture the height of Generation X, take a look at 29 raw images of the 1990s rave scene at its zenith. Then, discover Woodstock in 69 wild images that'll transport you to the summer of 1969.