With an 80-year career including Emmy and Grammy nominations behind her, Betty White certainly has a lot to tell us.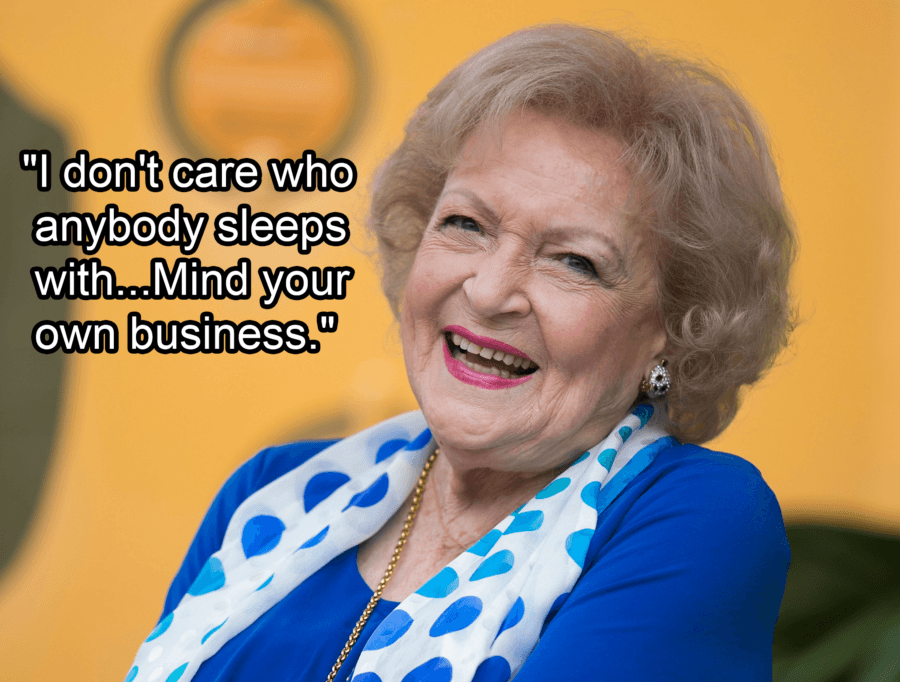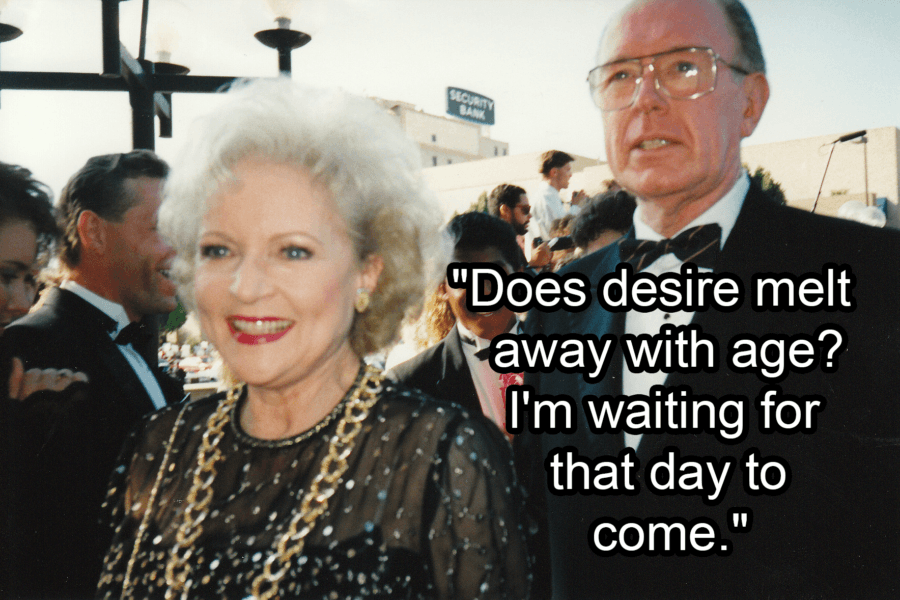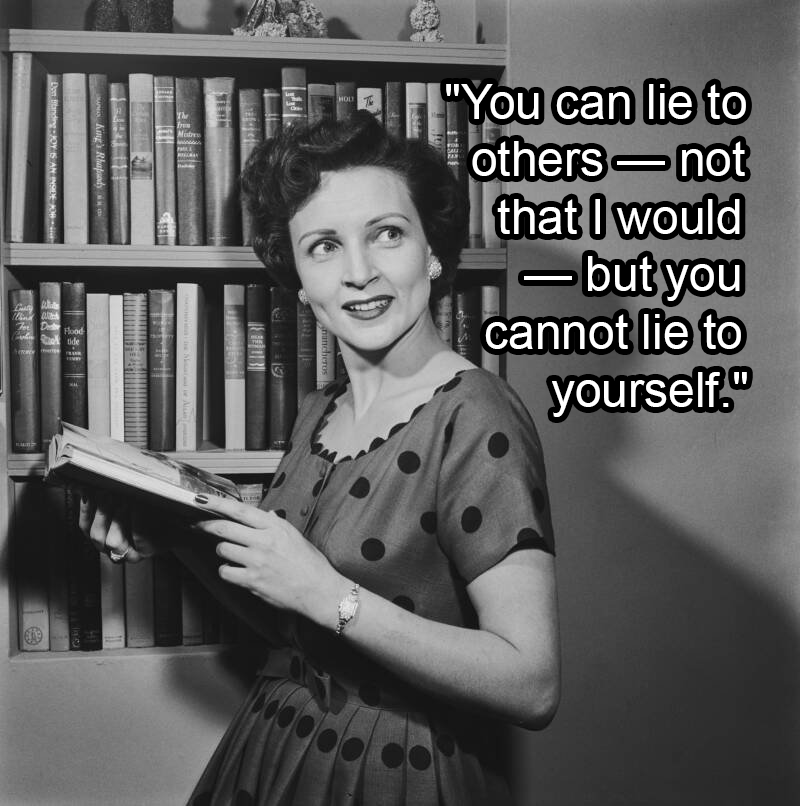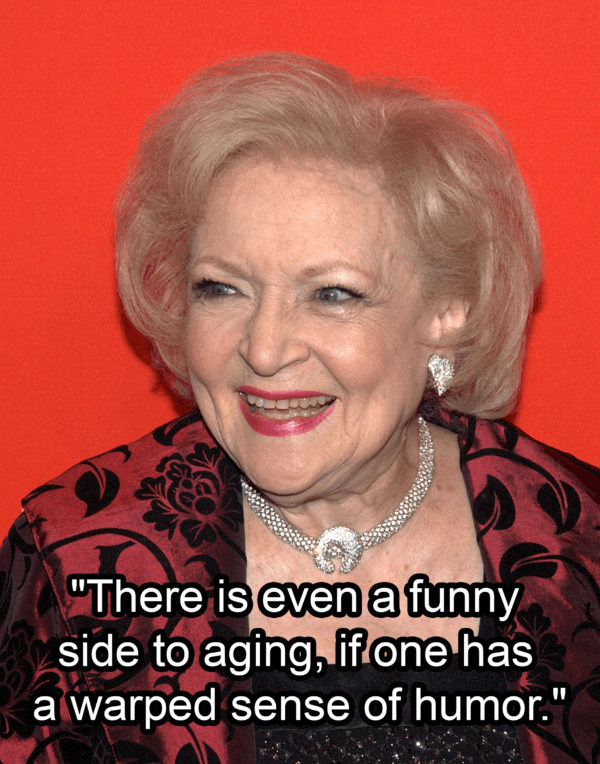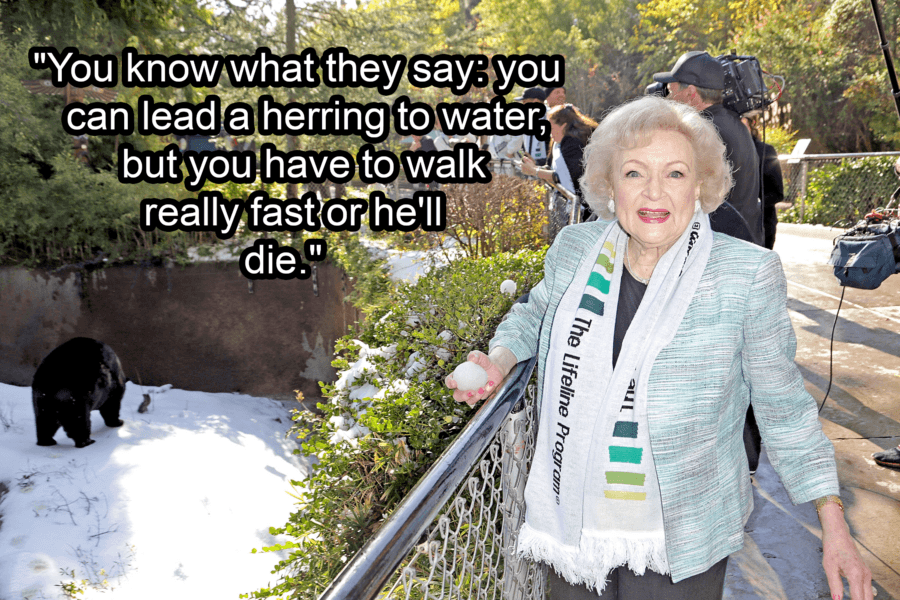 Vincent Sandoval/WireImage/Getty Images
Graphic House/Archive Photos/Getty Images
Graphic House/Archive Photos/Getty Images
Nigel Dobinson/Getty Images
Flickr/U.S. Department of Agriculture
Lester Cohen/Getty Images
Desiree Navarro/Getty Images
Flickr/Smithsonian's National Zoo
Jason Merritt/Getty Images
Michael Ochs Archives/Moviepix/Getty Images
Brian To/FilmMagic/Getty Images
Angela Weiss/Getty Images
Bob Riha Jr./Archive Photos/Getty Images
Hulton Archive/Getty Images
Christopher Polk/Getty Images
An entire generation came to know Betty White as the Emmy Award-winning star of The Golden Girls in the 1980s, but by that time, she had already left an indelible mark as a model, stage actress, and radio personality of the 1940s. An enduring comedic genius, an entirely new generation has now begun sharing their own favorite Betty White quotes.
An outspoken advocate for both animal and human rights, Betty White paved the way for women in show business in her youth and remains a staunch activist even at 99 years old.
Her risqué wit has delighted countless talkshow audiences and amassed new legions of fans, making her America's favorite uncensored grandmother. Indeed, White speaks freely about sex, love, and divorce to this day.
Discover the best and bawdiest Betty White quotes in the gallery above.
How Betty White Became A Hollywood Legend
Betty White was born in Oak Park, Illinois, on Jan. 17, 1922, but moved to Los Angeles with her parents when she was two.
She began a lifelong fascination with animals, while her love for performing saw her appear on radio programs at the age of eight and in plays as a high school teen.
A model and stage actress upon graduating, World War II saw her working for the American Women's Voluntary Services and marry an Army Pilot in 1945. She humorously explained, as seen in the gallery of Betty White quotes above, that the marriage only lasted a few months and was entirely spent in bed. Her most major career breaks followed a few years later.
Cast as co-host of Hollywood on Television in 1949, White went on to found her own production company. Her sit-com Life With Elizabeth yielded her an Emmy nomination, while later romantic interests fell by the wayside. White purposefully prioritized her career, which would include a Grammy and eight Emmy wins.
Her success allowed her to advocate for animals and become an honorary Forest Ranger. Her continuous appeal, meanwhile, led to an online campaign in 2010 to have her host Saturday Night Live.
It not only worked, but helped reintroduce White to a whole new era — and cameos in major films and shows soon followed.
White's most famous shows were certainly The Mary Tyler Moore Show and The Golden Girls, but she is also famous for her indecent revelations on aging and sex on Larry King Live and The Late Show with David Letterman. Even Bill Clinton and Barack Obama have claimed to have been star-struck when meeting her.
But perhaps most inspiring of White's story is her lifelong dedication to animal welfare. The Betty White quotes above reveal how honesty and compassion led her through life — and that a diet of vodka and hot dogs might be the secret to a long one.
---
After taking a look at these 27 Betty White quotes, check out these 33 inspirational quotes for women. Then for more trailblazers in Hollywood, read about Hattie McDaniel, the first Black Oscar winner.