Everyone should see Iguazu Falls in person, but if you can't make it to South America just yet, these photos should tide you over.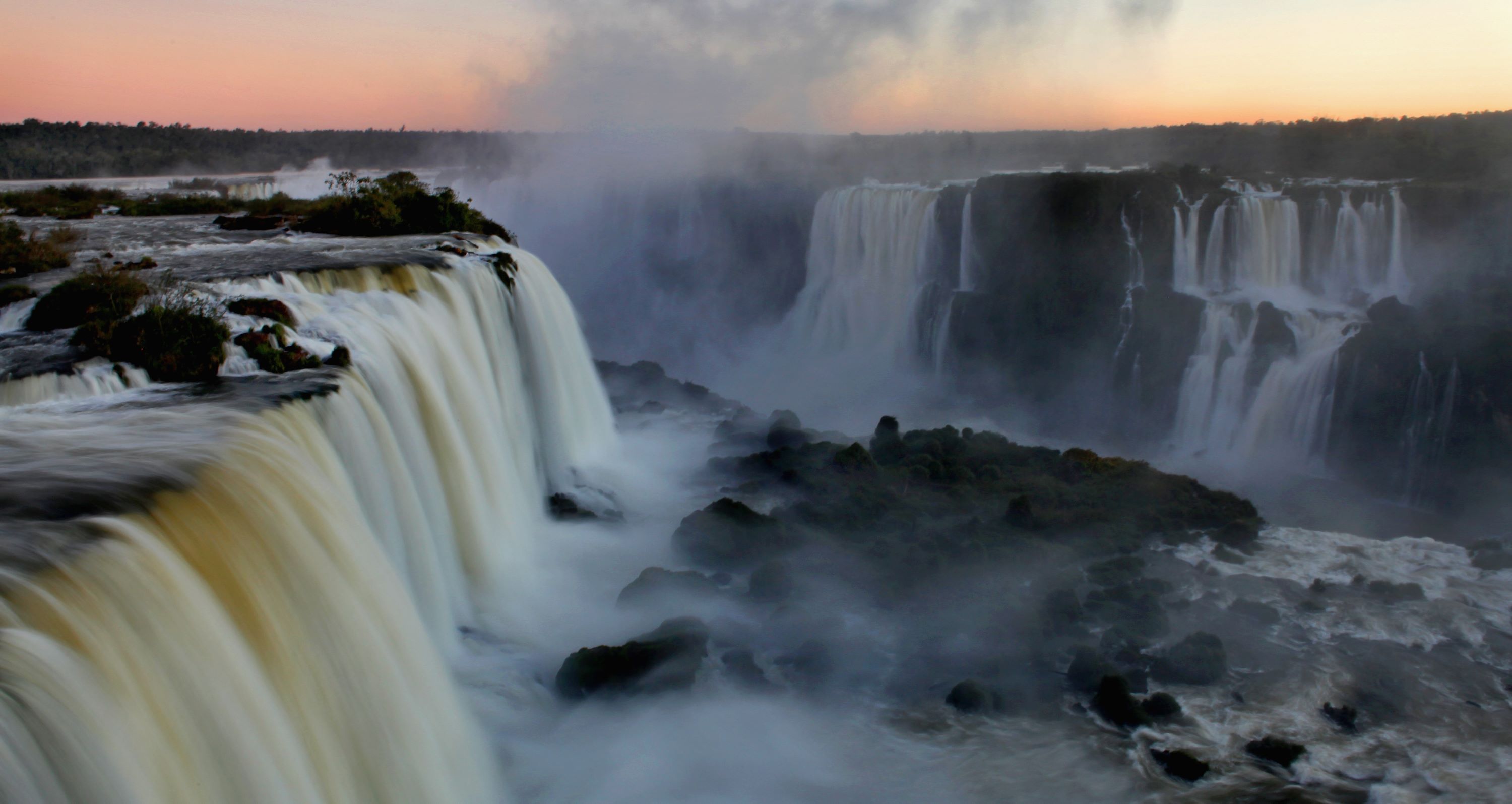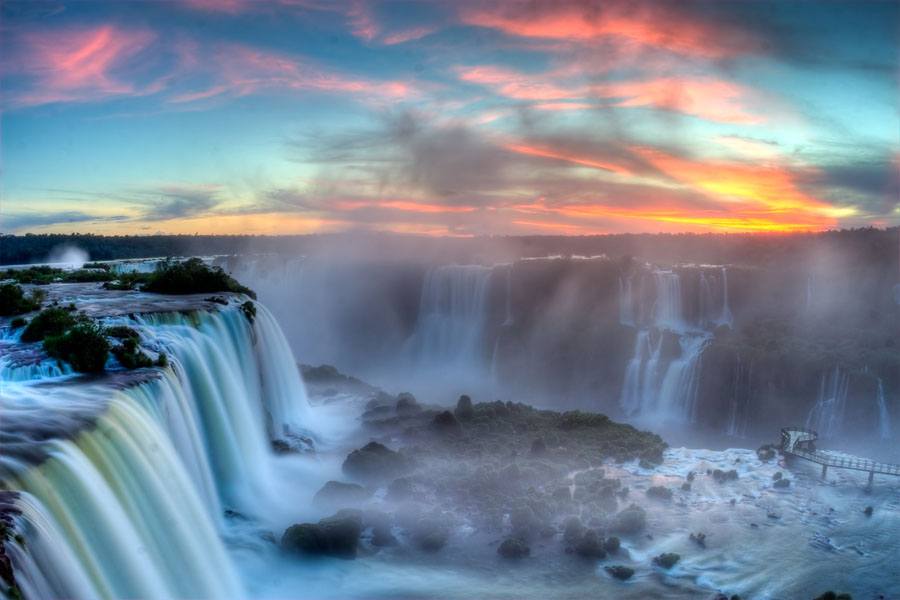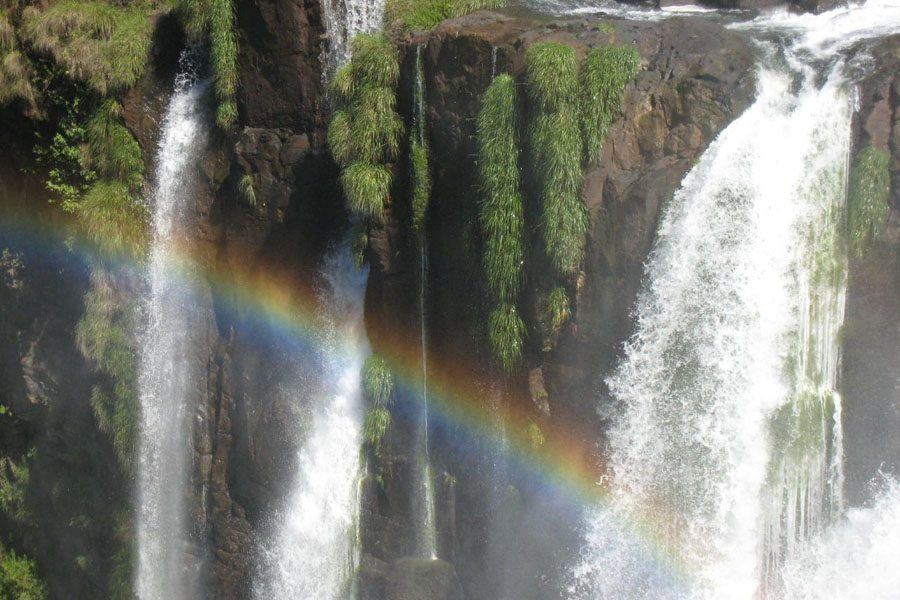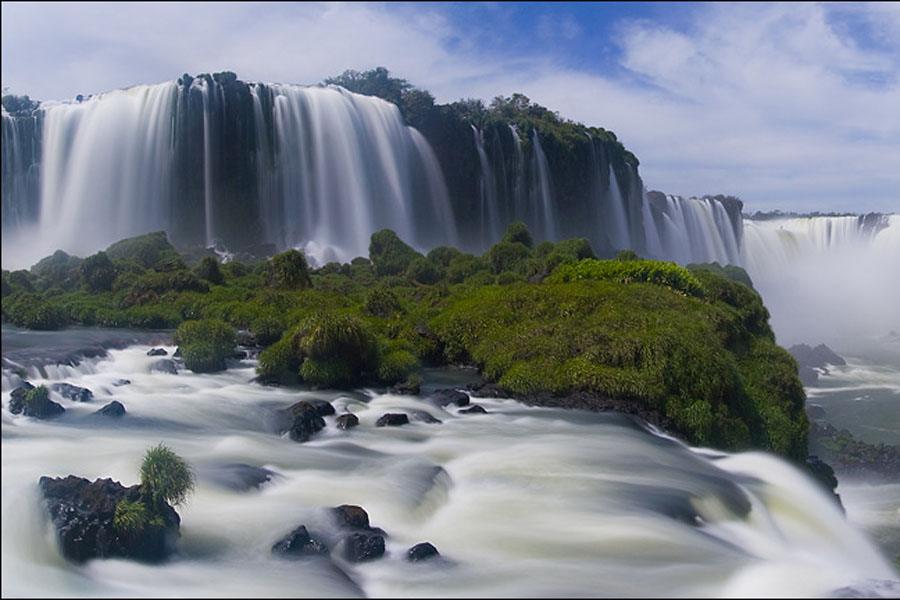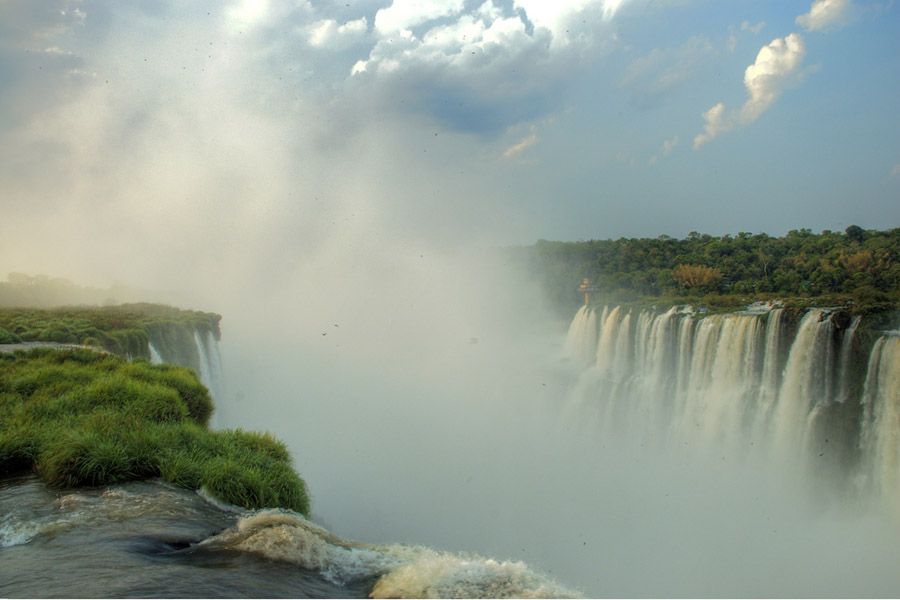 A single waterfall is spellbinding in its own right -- imagine the sight of 275 of them convening in a single spot. That place isn't fantasy; it's a reality to be found at Iguazu Falls.
Over 1 million tourists visit this gigantic natural wonder each year. Well known to indigenous peoples -- indeed, its name comes from the guarani word for "big water" -- it wasn't until 1541 that the Old Continent first laid eyes on the falls vis-a-vis an expedition led by Álvar Núñez Cabeza de Vaca.
Located in Brazil and Argentina, what surrounds Iguazu Falls is as striking as the falls themselves. Rainforests encircle the area on both sides, making a home for over 2,000 varieties of indigenous plants, 400 species of birds, and 80 native mammals.
Furthermore, the falls' sheer colossal size -- Iguazu Falls is three times as wide as Niagara Falls and enough water passes over the falls per second to fill five Olympic-sized pools -- fittingly lends itself to some fascinating local mythology.
According to legends of the local Guaraní tribe, Iguazu Falls formed when a young boy saved a beautiful young girl from being sacrificed to a giant serpent named Boi. When Boi found out that the boy had rescued in a canoe, the story goes that the serpent created the falls to catch them. Upon catching them, the serpent transformed the boy into trees, and the girl's hair into the falls themselves. The rainbows that form above the falls, according to indigenous myth, signal the insuperable bond between the young boy and girl.
---
For more phenomenal South American nature, check out the Bolivian salt flats. Then, take a look at the most spectacular waterfalls around the world. Finally, enjoy the splendor of Fly Geyser in Nevada.