From the fanged deer of China to the canine that's so pungent it's known as the 'stink wolf', these are some of the interesting animals on Earth.
Through the natural process of evolution, earthly processes have created some of the most bizarre-looking creatures to wander this planet. Often relegated to remote, underpopulated areas, they are difficult to study and are often in danger of extinction, we take a look at some of the world's most interesting animals: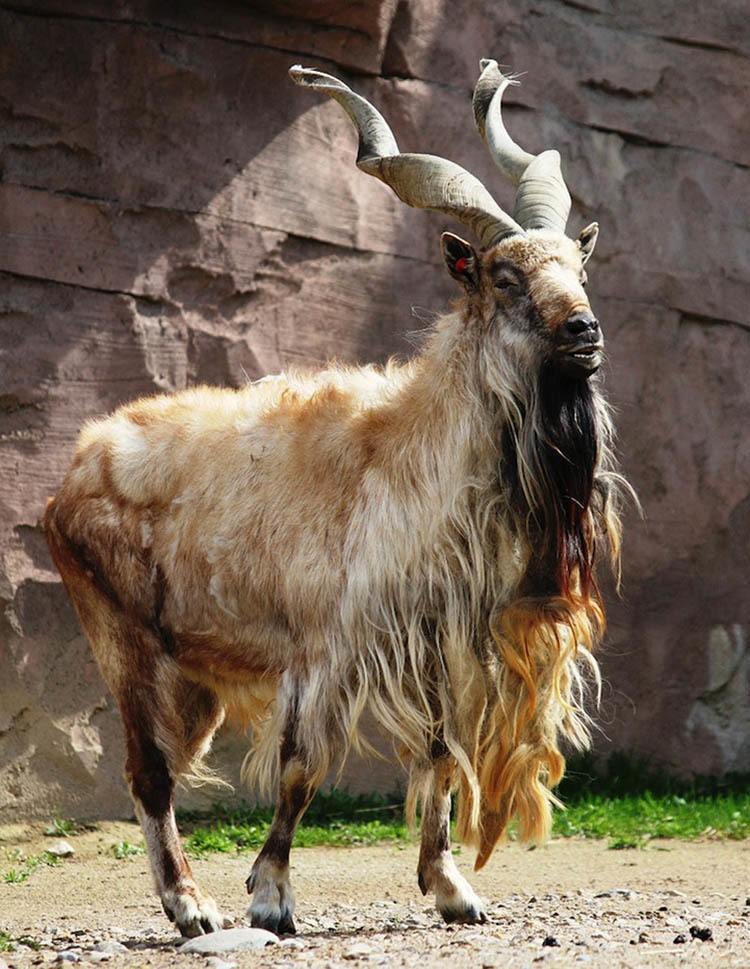 The national animal of Pakistan, the Markhor is a sizable species of wild goat. The majestic beast's most distinguishing feature is its massive spiral horns that can grow to be up to five feet long. They are on the endangered list, with less than 2,500 mature animals in existence. Source:
My Modern Met
---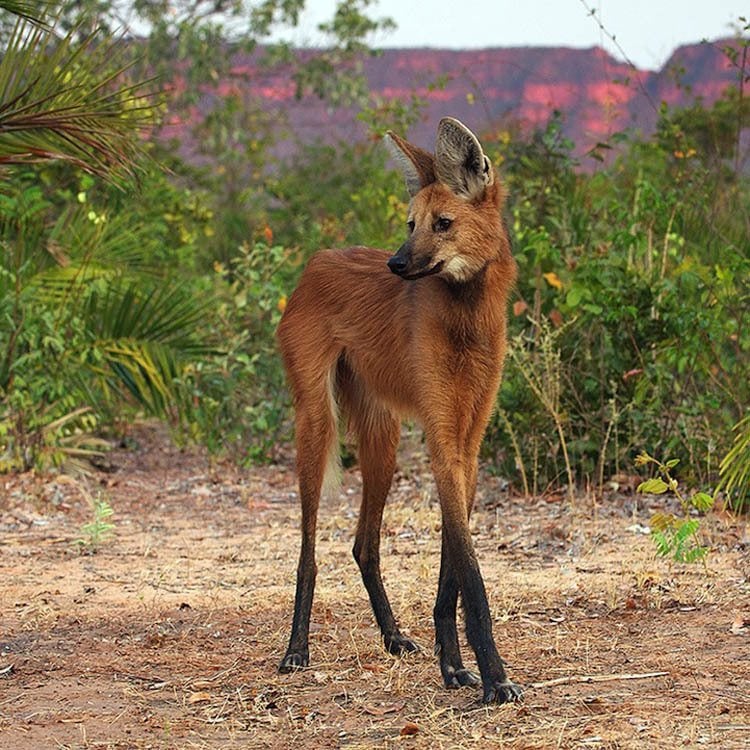 The maned wolf looks less like a wolf and more like a fox – even though they belong to a different genus. They can be found in South America and frequent places with tall grasslands, hence their really long legs. They are also known as the "skunk wolf" as they have a very distinctive odor. Source:
My Modern Met
---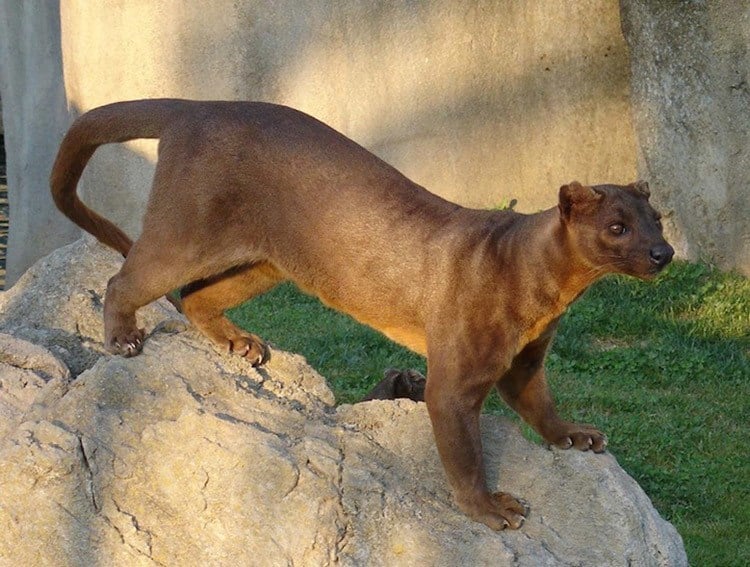 Fossas live in Madagascar, and their looks fall between a cat and a ferret, with a little bit of cougar thrown into the mix. Being a carnivore, they are very sleek and muscular, are able to chase down prey with the greatest of ease. Source:
My Modern Met
---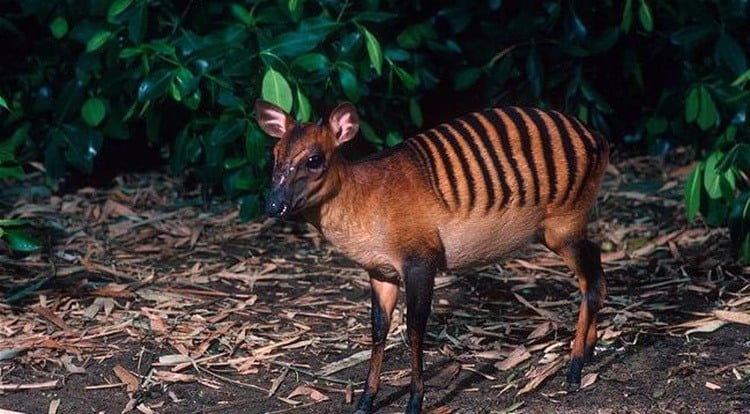 Zebra Duikers look like tiny, chubby antelope, with stripes down their back and other zebra-like markings. Females are bigger than the males, contrary to the typical template of nature. They live in rainforests and eat mostly foliage, but they have a reinforced nasal bone that helps them crack open hard-skinned fruits. Source:
My Modern Met
---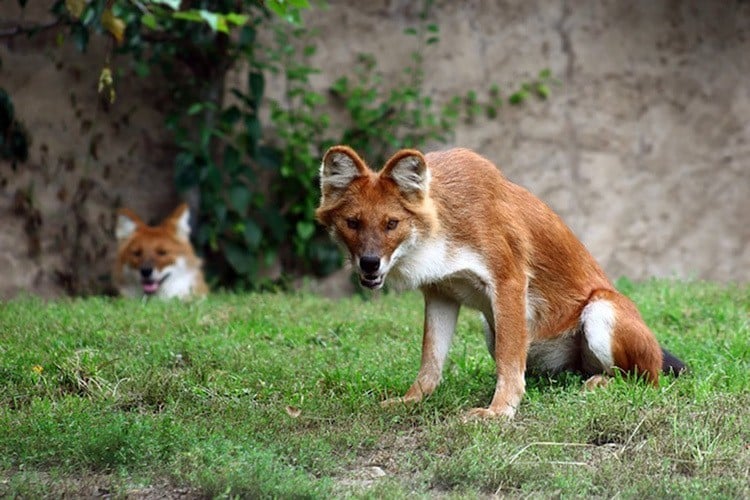 A canine species that lives in Southeast Asia, the dhole is another animal that bears resemblance to the fox and the wolf. They're very social animals and tend to tackle way bigger prey, such as boar, buffalos, or even tigers. They're endangered for a number of reasons, including a decreasing amount of prey, habitat loss, competition and disease from other feral dogs.
---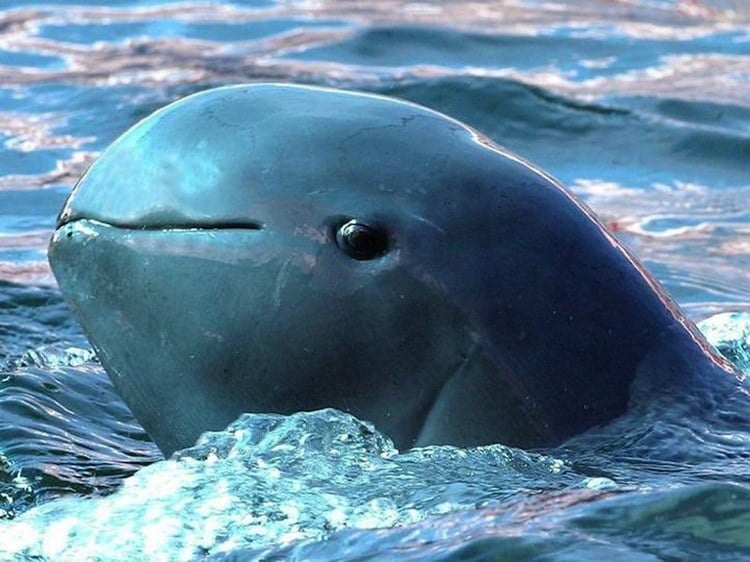 Here's the first oceanic creature, the Irrawaddy Dolphin of Southeast Asia. With those little faces it's hard to believe, but they are closely related to the killer whale- even though they more closely resemble the Beluga whale. The term Irrawaddy comes from Latin, meaning "short beak." Source:
My Modern Met
---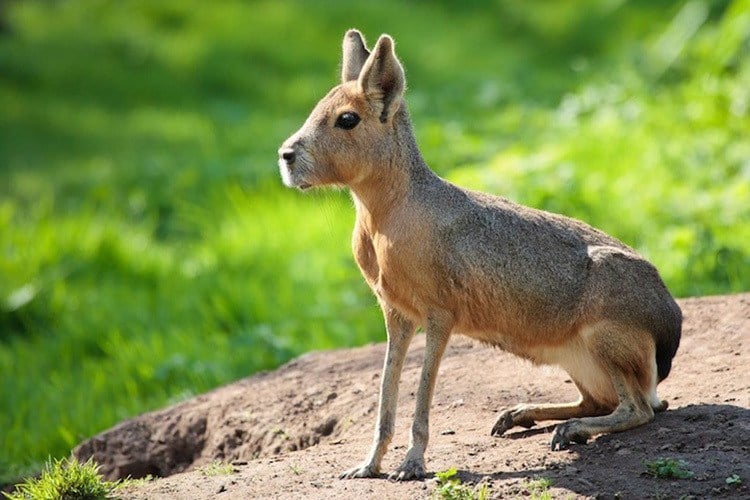 The Patagonian Mara is a furry rodent who greatly resembles a rabbit with long, spindly legs. They live in Argentina and large parts of Patagonia, mostly under the cover of shrubbery. Like common rabbits, they are also herbivores.
---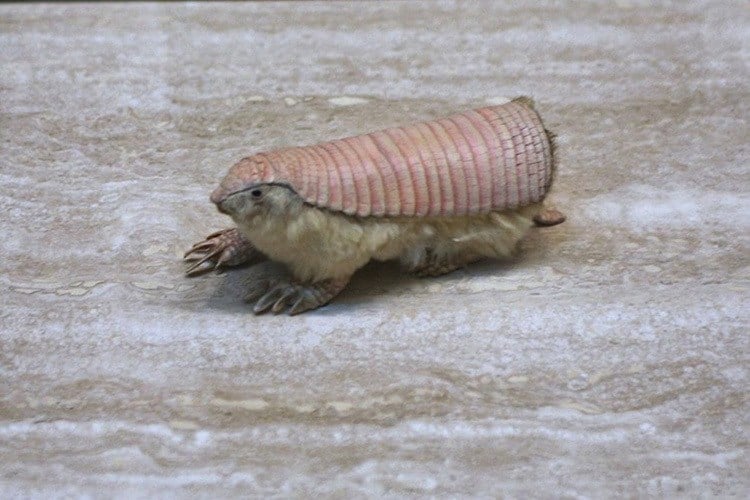 A pink fairy armadillo sounds like a creature from a fantasy land, but they are very real. Unfortunately, they are on the endangered species list, so being a figment of fantasy might very well be true someday. Native to Argentina, they occupy grasslands and their pink exterior may serve as camouflage against the sandy dunes they call home.
---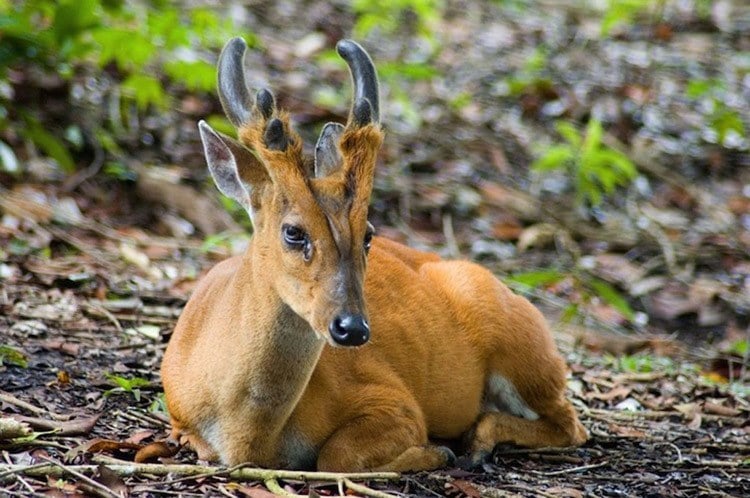 Also known as the "barking deer," the red muntjac lives in India and greatly resembles a deer, with their antlers being their most peculiar feature. They are unbranched and can grow up to six inches long. They eat grass, but also dine on berries and bird eggs when they can find them.
---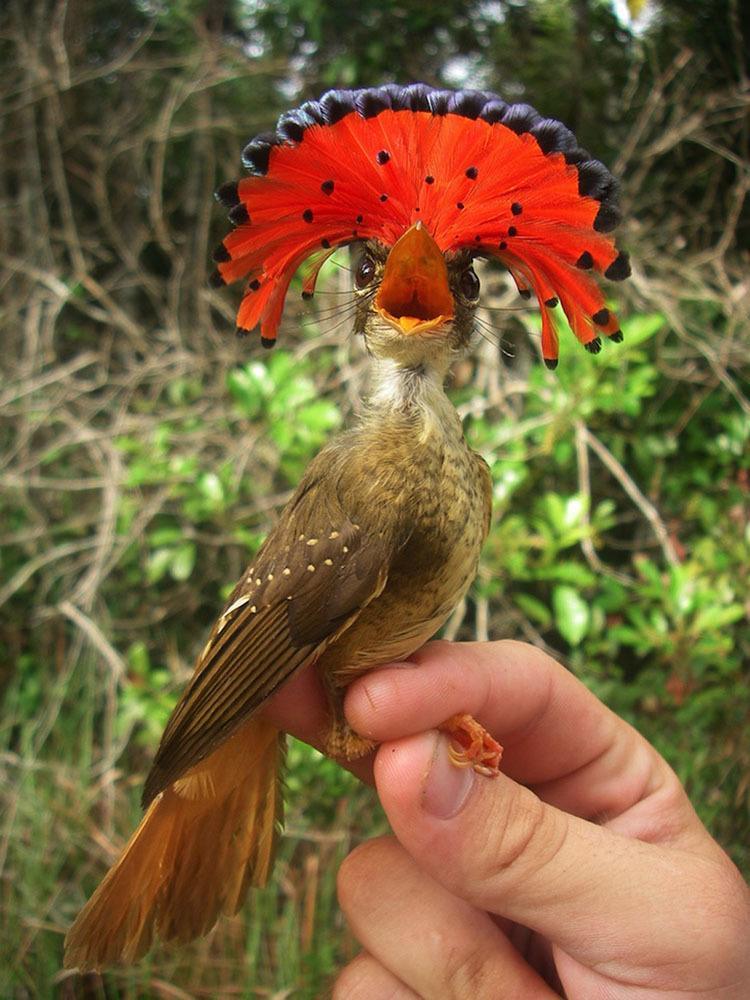 Found throughout the Amazon basin, the Royal Flycatcher is known for its over-sized nest and it's equally audacious crest.
---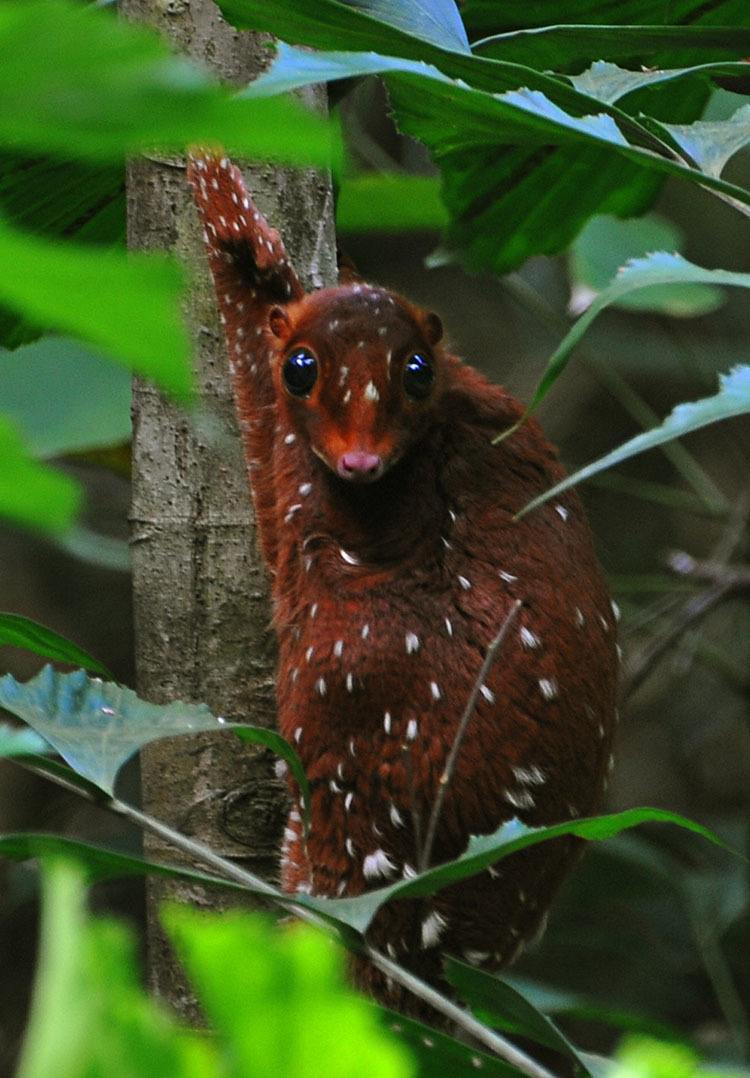 Also known as the sunda flying lemur, the sunda colugo can be found throughout Southeast Asia, and is actually pretty poorly named because it's not a lemur and it can't fly. Instead, it uses a very thin membrane to glide through the air. They are most active at night and eat flowers, young leaves and shoots. Source:
My Modern Met
---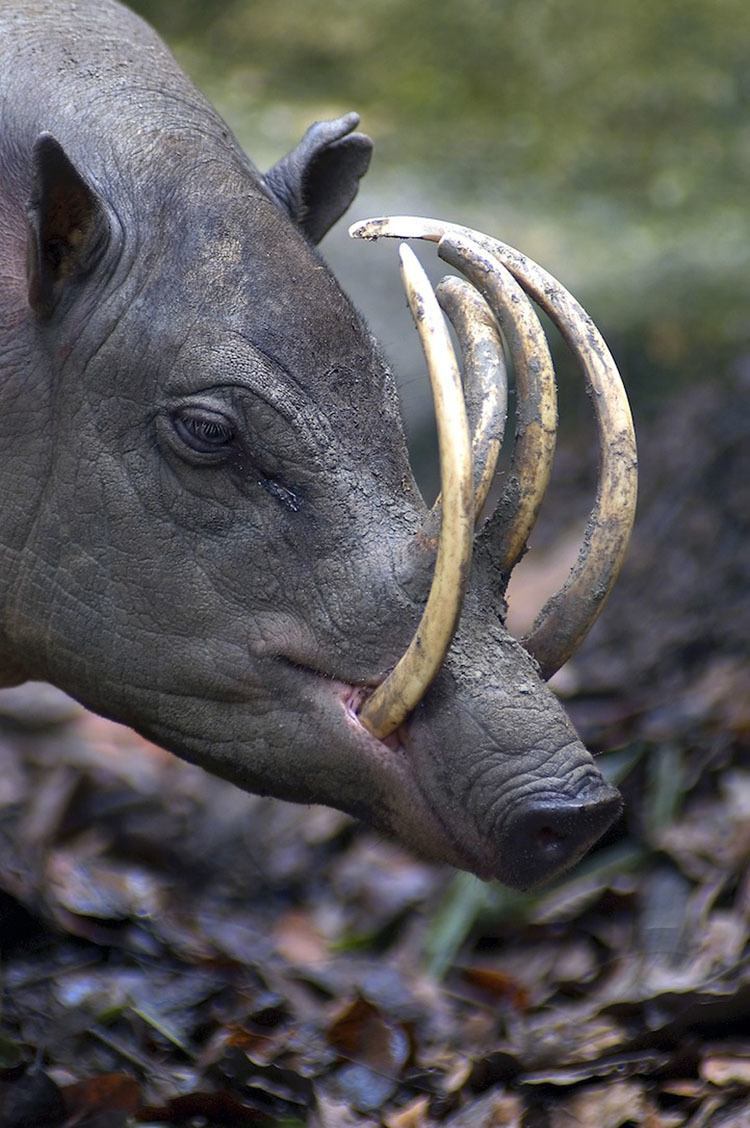 Barbirusas belong in the pig family, and they're also called by the oxymoronic term 'pig-deer'. They are native to Indonesia and the males have very large tusks, like other species of pigs. They do not grind down the tusks through normal activities, so they can eventually penetrate the animal's own skull if they reach a certain length.
---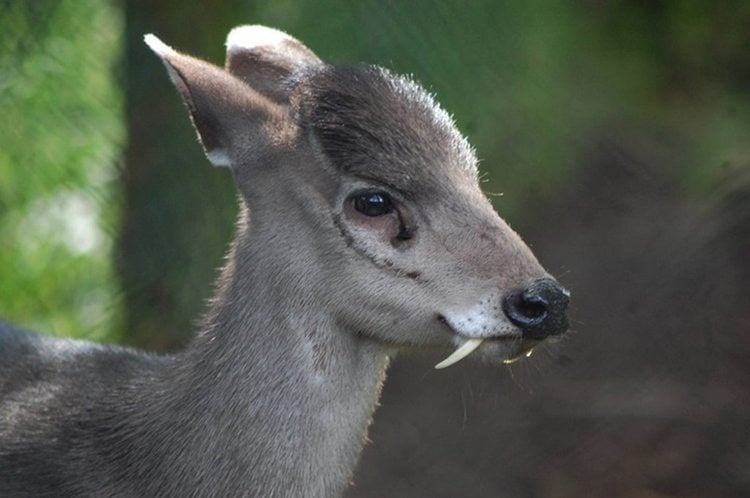 The protruded fangs on the male of this species give the illusion that they're carnivores, but they eat grass like most deer. A close relative to the muntjac and usually found in China, they are being overhunted and slowly losing their habitat, but luckily they haven't made it onto the endangered species list yet.
---
Videos Of Interesting Animals In Action
Enjoy this look at interesting animals from around the world? Be sure to check out our posts on fun facts and All That Is Interesting's most interesting articles.