The Hummingbird Fable Sand Sculpture
Hovering just over 73 feet in the Chinese sky, the Hummingbird Fable Sand Sculpture is one of the largest sculptures ever made. Built for the Zhoushan Sand Sculpture Festival in China, the massive undertaking required over 75 days and 30 artists to complete it. According to the artists, the sculpture was meant to symbolize an African fable about the hummingbird becoming the king of all animals.
The Power of Flight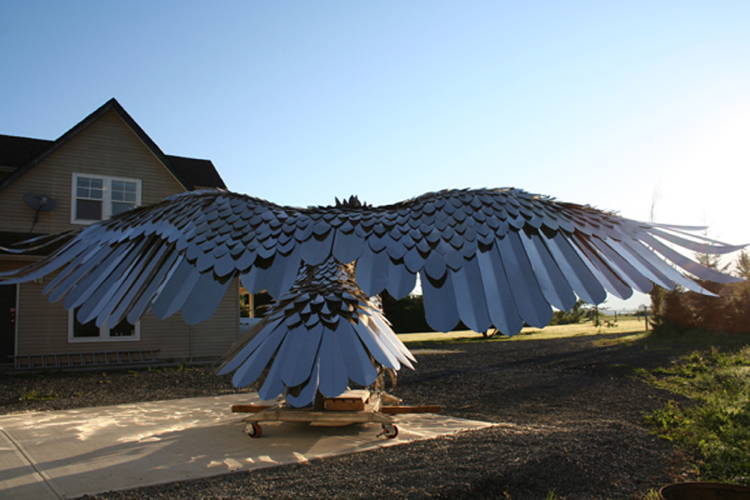 Made entirely out of polished stainless steel, the Power of Flight is a welded masterpiece that ranks highly among the largest stainless steel sculptures ever created. The sculpture depicts a bald eagle in flight and stands over 11 feet tall with a wingspan of nearly 40 feet.