Ahead of this weekend's release of Spectre, we're looking back at the less angsty days of the franchise, when Bond would dispatch bad guys with a cheesy one-liner before going back to quaffing vodka martinis in one of his usual luxurious locations. Here, we revisit every one of those post-kill quips. Prepare yourselves, some of these are poshitively shocking:
Dr. No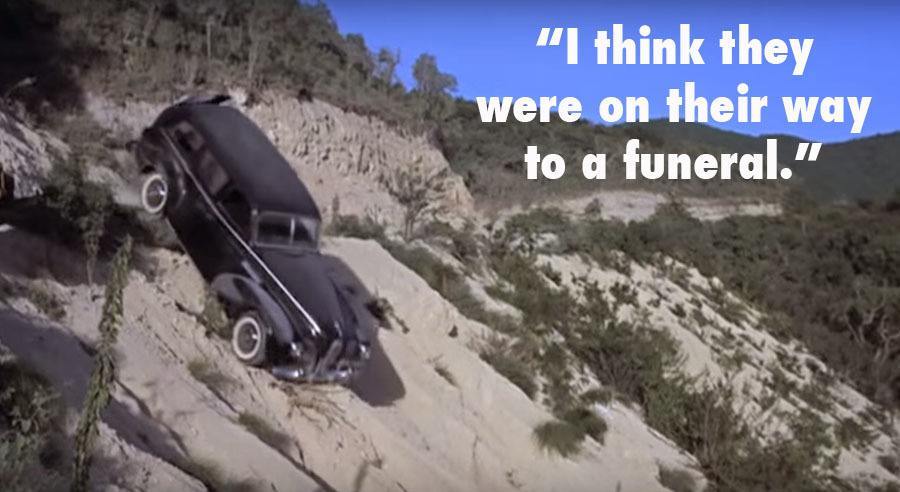 Bond outmaneuvers the bad guys chasing him in a hearse, causing them to drive off a cliff and, of course, explode.
---
From Russia With Love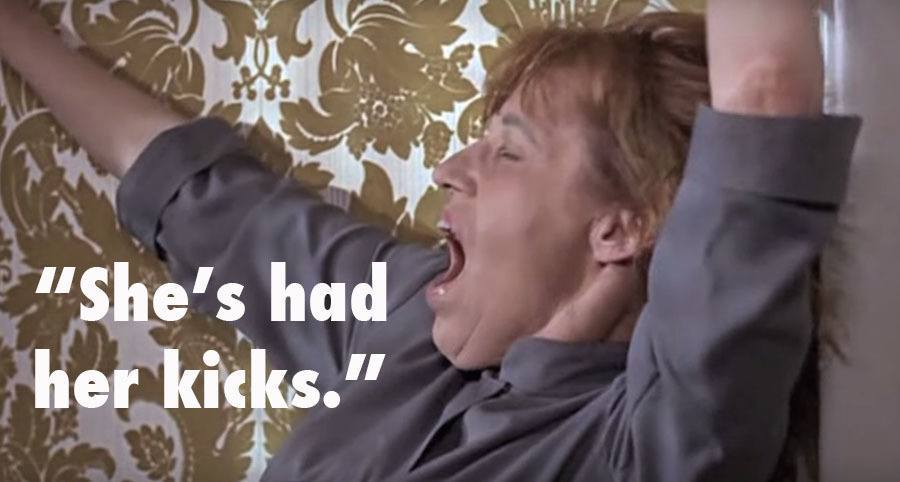 Feisty Commie Rosa Klebb is shot while trying to stab Bond with a poisoned blade in her shoe.
---
Goldfinger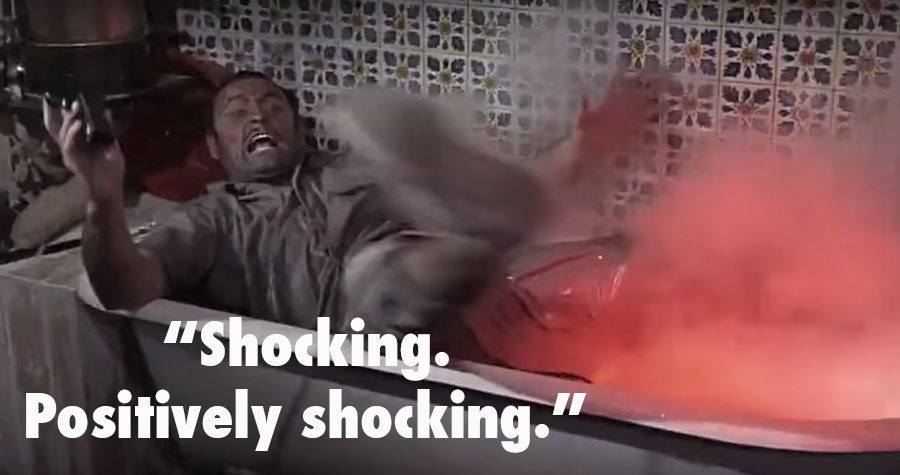 An assassin is messily dispatched with the aid of a bathtub and an electric fan.
---
Goldfinger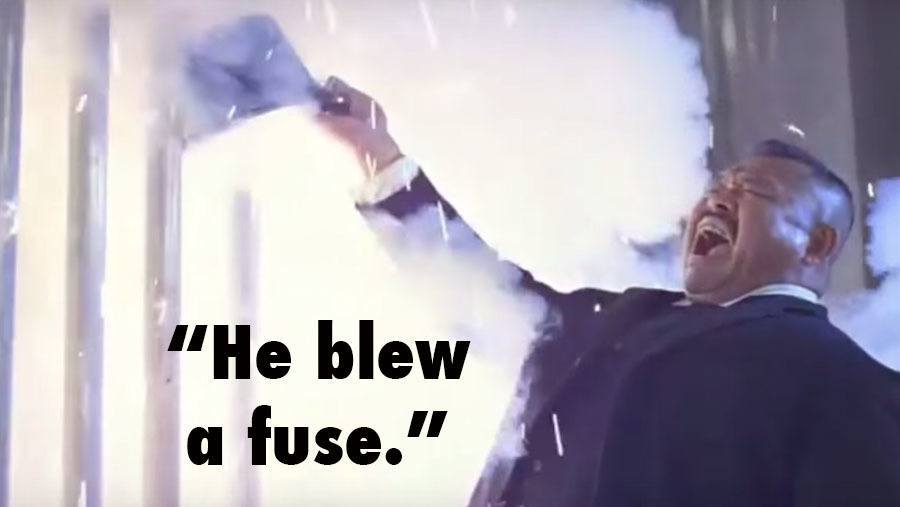 Killer butler Oddjob is electrocuted while retrieving his decapitating-hat from the bars of a vault in Fort Knox. This sentence makes sense if you watch a lot of Bond movies.
---
Goldfinger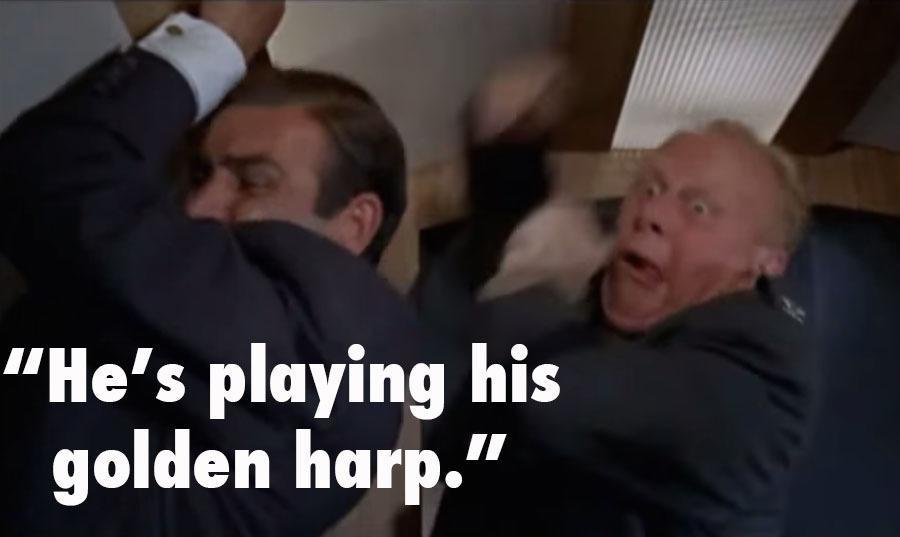 Bond ensures gold-obsessed Goldfinger gets sucked through the window of a depressurizing plane. Pussy Galore (yes, really) asks where he is.
---
Thunderball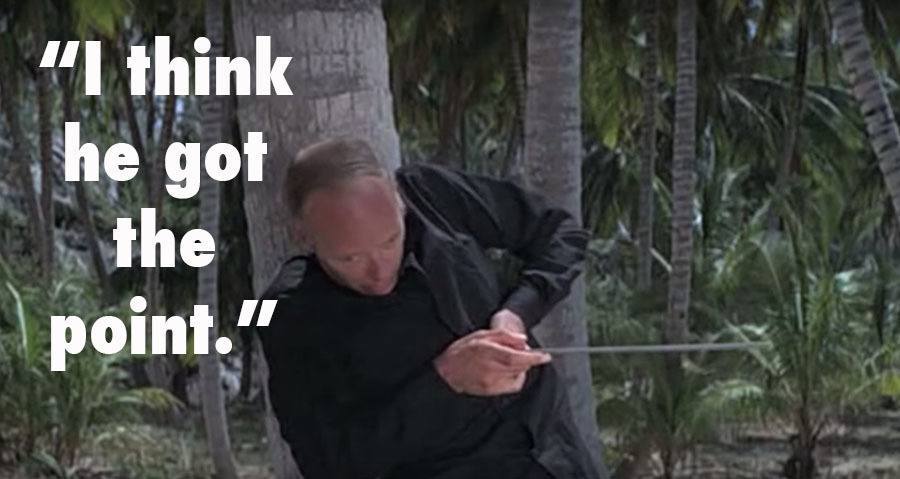 Bond harpoons a guy right into a tree.
---
You Only Live Twice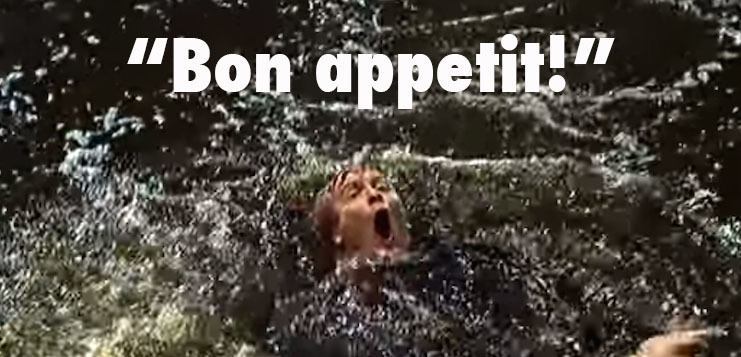 A henchman is hurled into a pool full of piranhas (what, you don't have a piranha pool in your secret HQ?)
---
On Her Majesty's Secret Service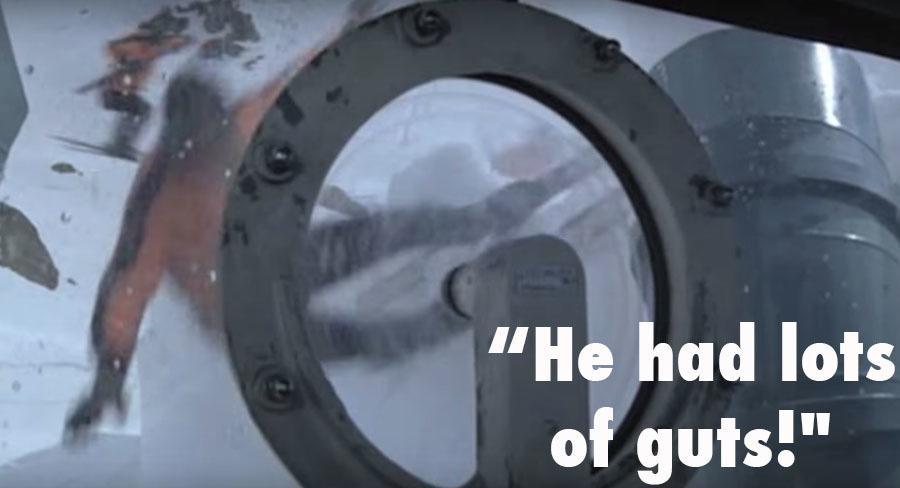 A henchman gets knocked into an industrial snow-plough, which begins to spew red snow. New Bond George Lazenby gives it his best shot.
---
Diamonds Are Forever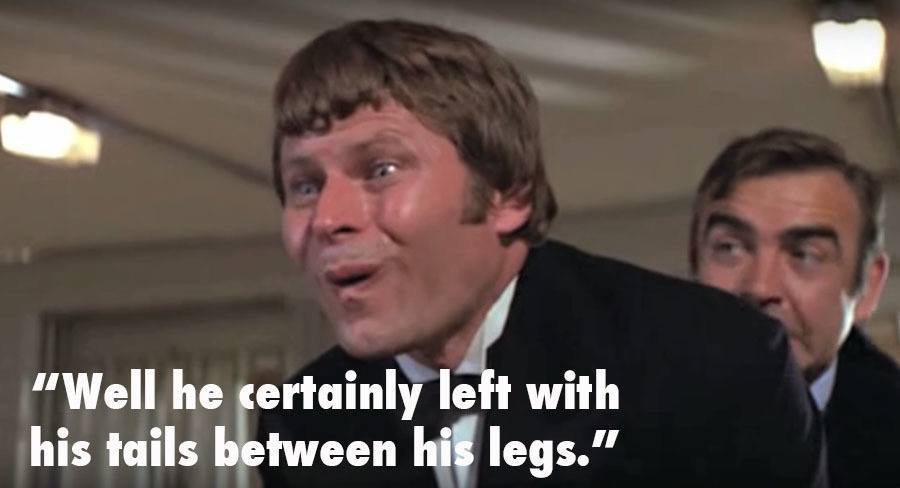 Assassin Mr. Wint is given a lethal wedgie with his own shirt tails, has a bomb tied to his rear end and, just to be certain, shoved off the side of a cruise ship.
---
Live And Let Die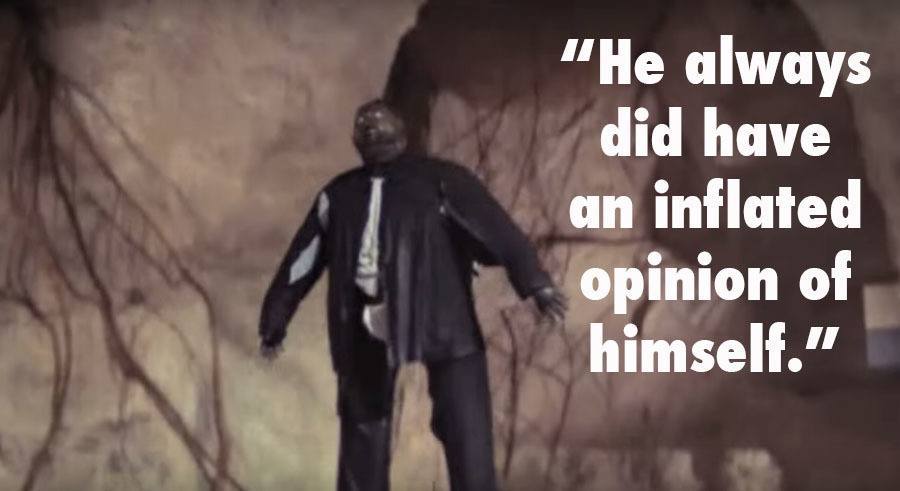 Roger Moore manages a few good kill-quips in his time as Bond, but none more ridiculous than this. Kananga is force-fed a compressed gas bullet, causing him to inflate like a balloon and burst.
---
Live And Let Die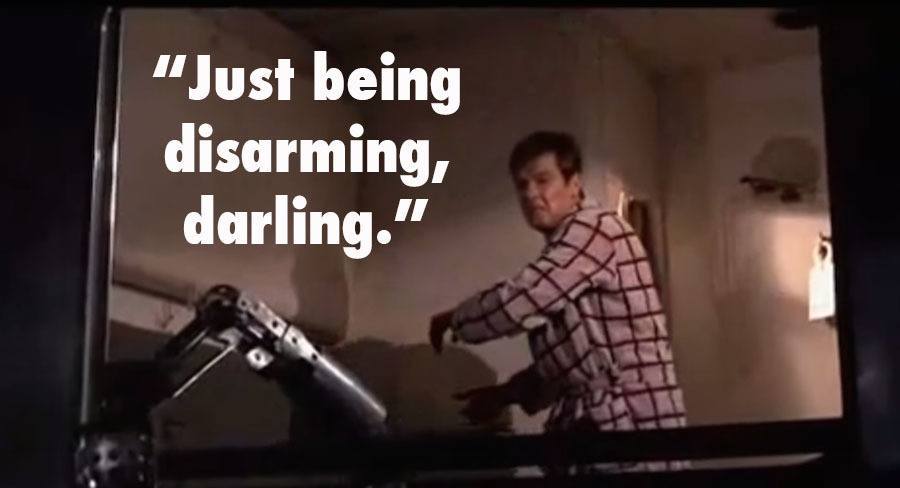 Bond finishes the film by hurling a henchman off a train after taking out the baddie's deadly, clawed prosthetic arm. The damsel in distress emerges and asks what he's up to.
---
The Man With The Golden Gun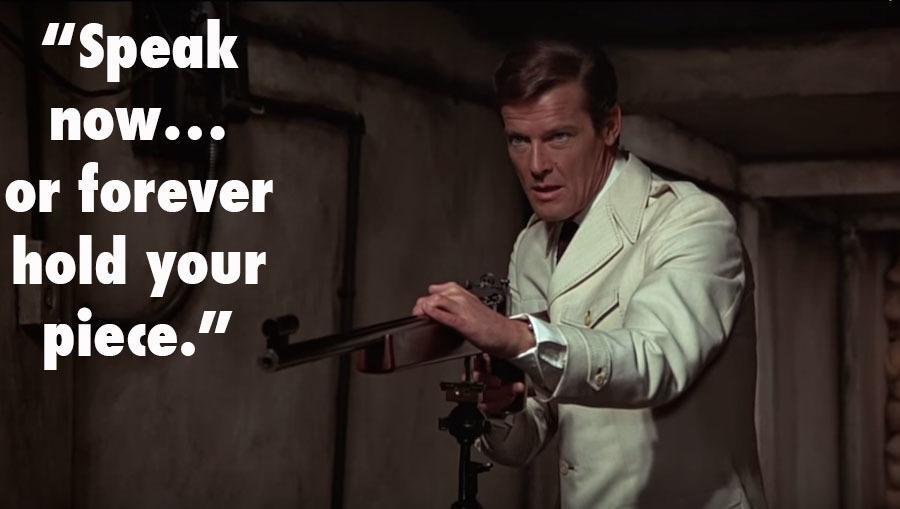 Bonus entry: A rare Bond movie with no post-kill quips to speak of, we still couldn't leave out the part where Bond interrogates a man while aiming a rifle at his groin.
---
The Spy Who Loved Me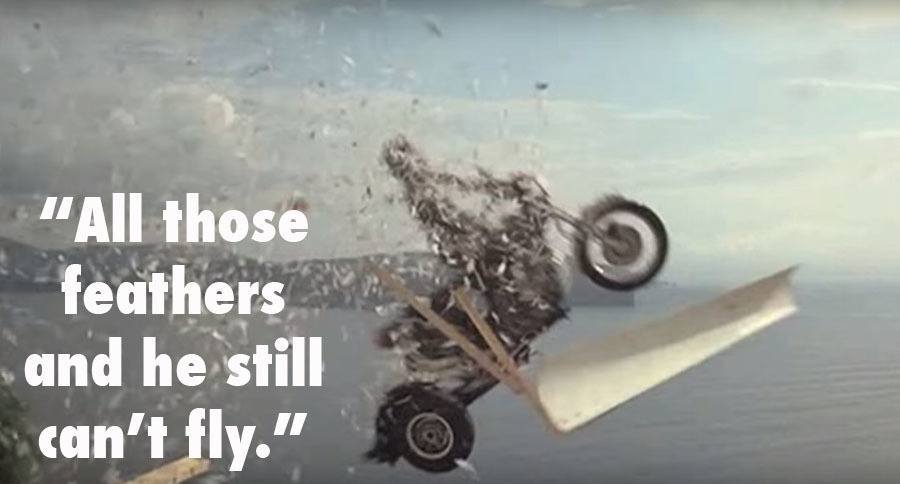 Bond rams a motorcyclist—covered in feathers from a collision with a truck full of pillows—off a cliff.
---
Moonraker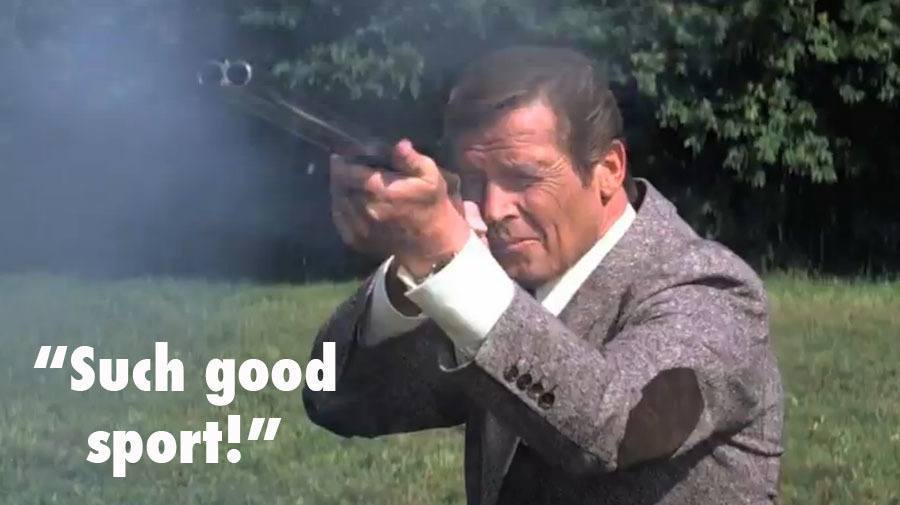 007 blasts an assassin out of a tree during a duck hunt intended to cover his own murder.
---
Moonraker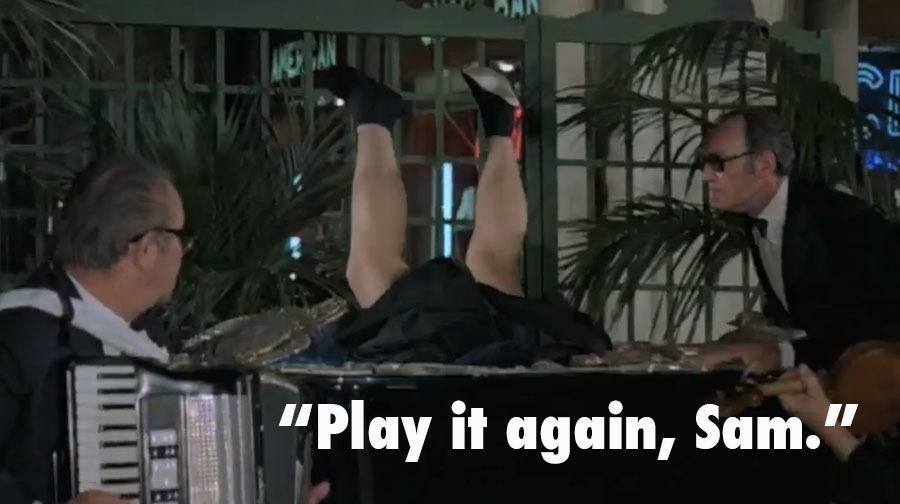 A kung-fu assassin is sent careening out of a church tower, smashing headfirst through a piano below.
---
Moonraker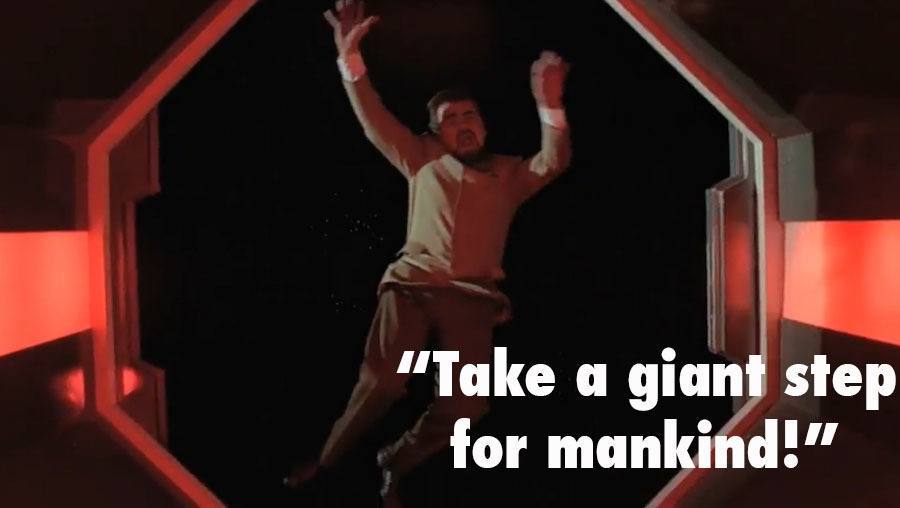 Bond shoots Hugo Drax in the heart with a poisoned dart, then pushes him out of an airlock into space.
---
For Your Eyes Only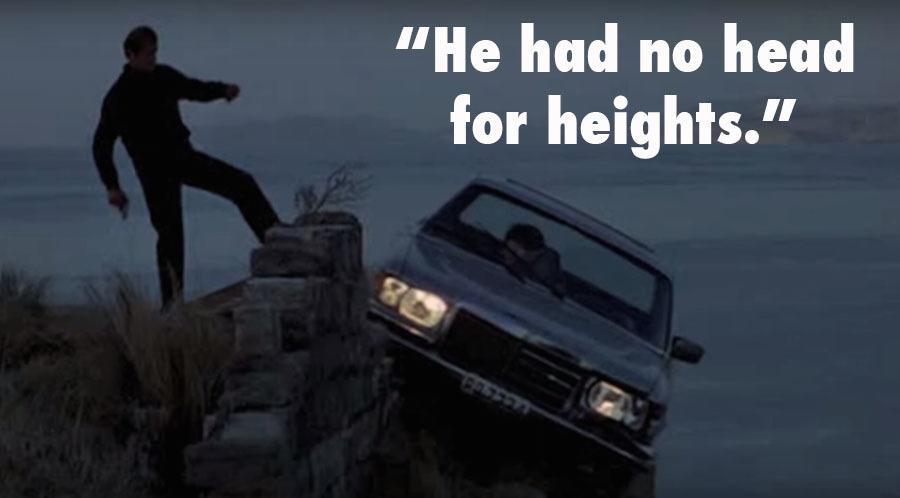 Bond kicks a henchman off a cliff (a recurring theme in the series), still inside his precariously perched car.
---
The Living Daylights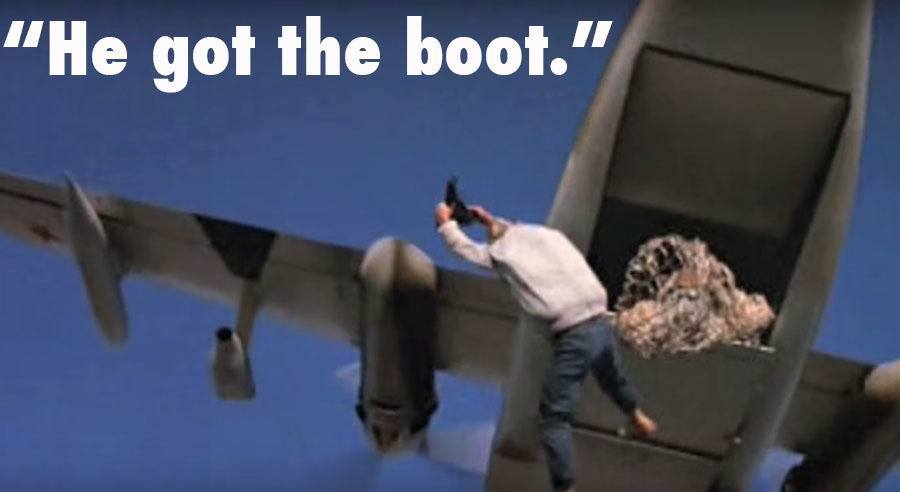 Unbelievably, both Octopussy and A View To A Kill pass by with no good quips, leaving it up to new Bond Timothy Dalton to bring back the tradition. Here, a henchman is tossed from a cargo plane, still clutching Bond's shoe.
---
The Living Daylights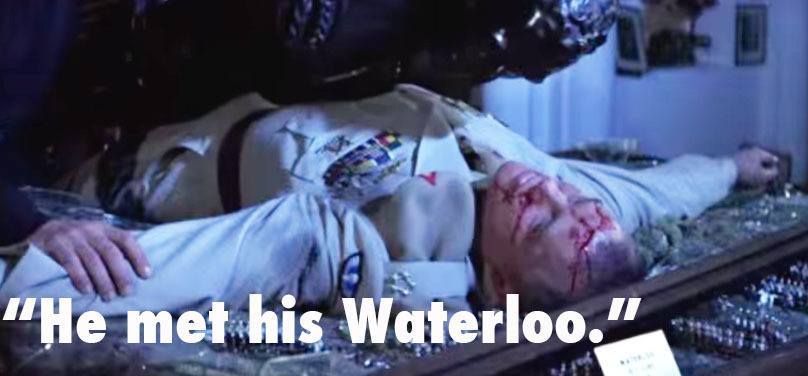 Brad Whitaker is crushed under an exploding bust of the Duke of Wellington, squished against a scale model of the general's most famous battle.
---
License To Kill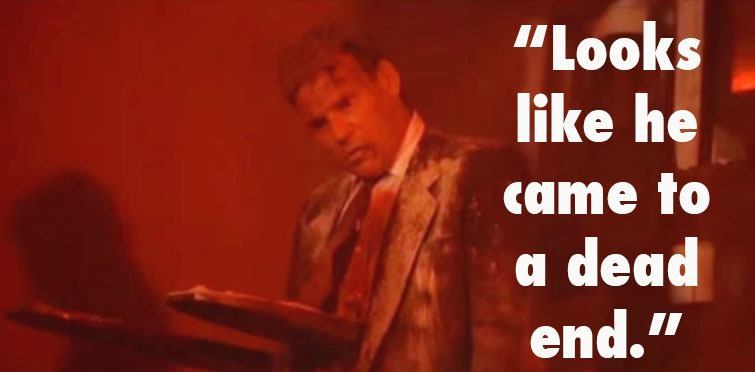 A henchman is impaled on a forklift truck, then driven through a wall for good measure.
---
Goldeneye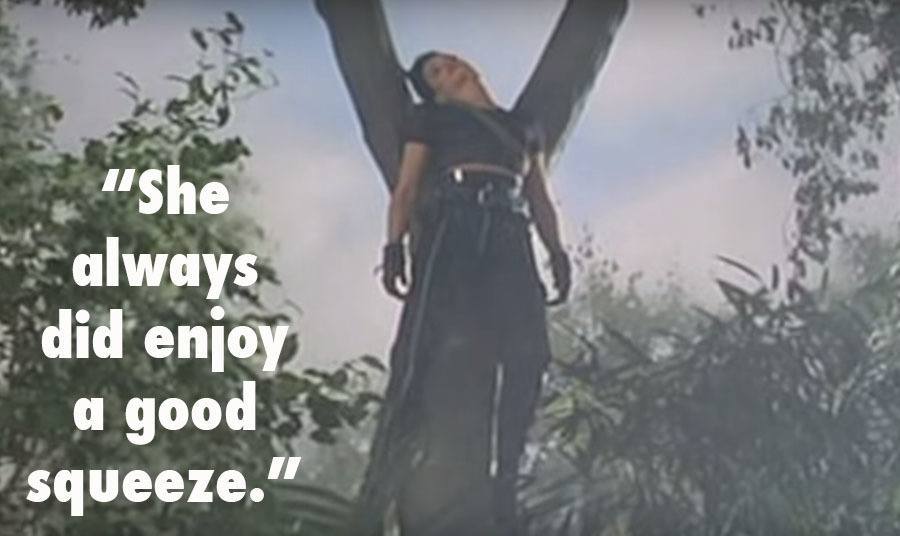 Bond's former lover Xenia Onatopp gets horribly crushed to death by a helicopter.
---
Tomorrow Never Dies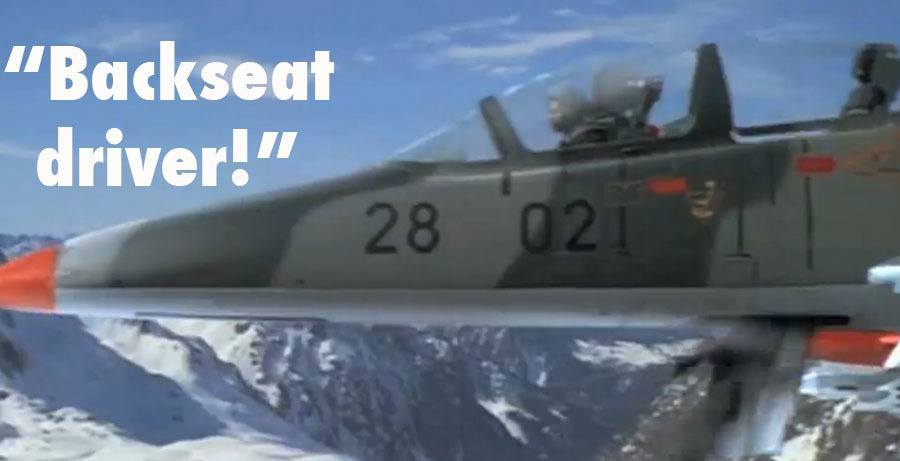 In a moment more fitting for Hot Shots than a Bond film, 007 ejects his unwanted copilot, causing them to smash through the cockpit of the enemy plane above which—have you guessed it yet?—explodes.
---
Tomorrow Never Dies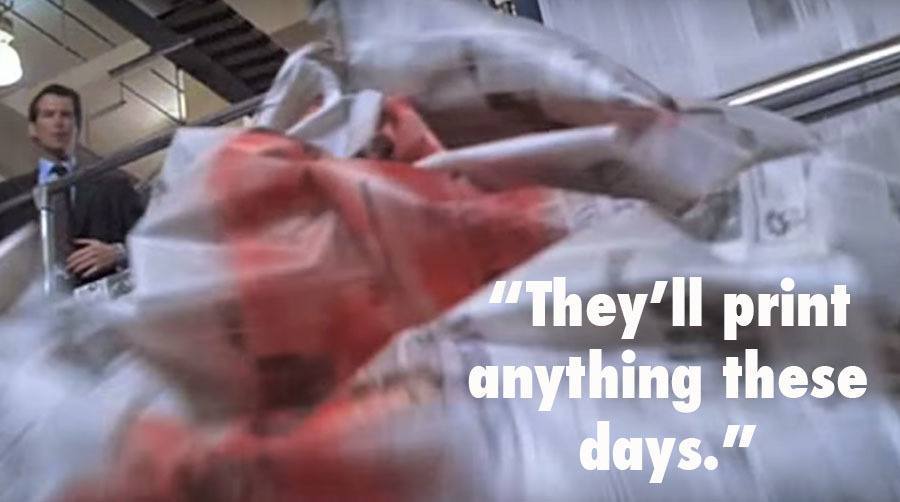 Bond punches a villain into an industrial printing press, which begins churning out blood-soaked pages.
---
The World Is Not Enough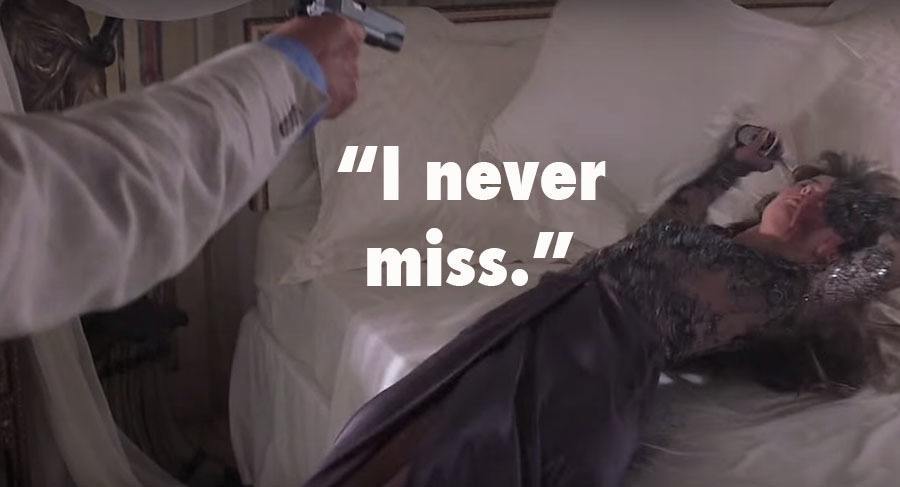 Elektra tells Bond he can't kill her because he'd miss her too much. The old romantic promptly shoots her in the face.
---
Die Another Day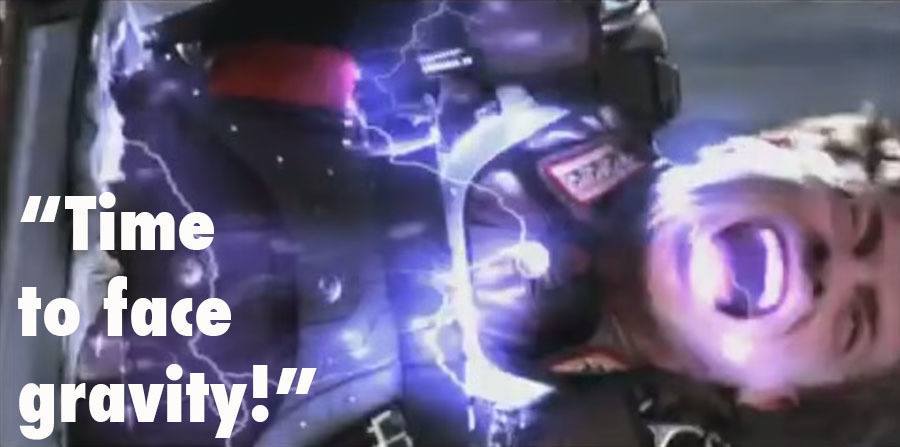 "Time to face destiny!" yells Gustav Graves. Bond tosses him out of an airplane (while electrocuting him, because why not?)
---
Spectre hits theaters November 6—check out the trailer below:
Enjoyed these zingers? Try history's best comebacks and 45 of history's most famous (and hilarious) insults.