From extraordinary violence to exorbitant wealth, these facts about John Gotti tell the true story of "The Dapper Don."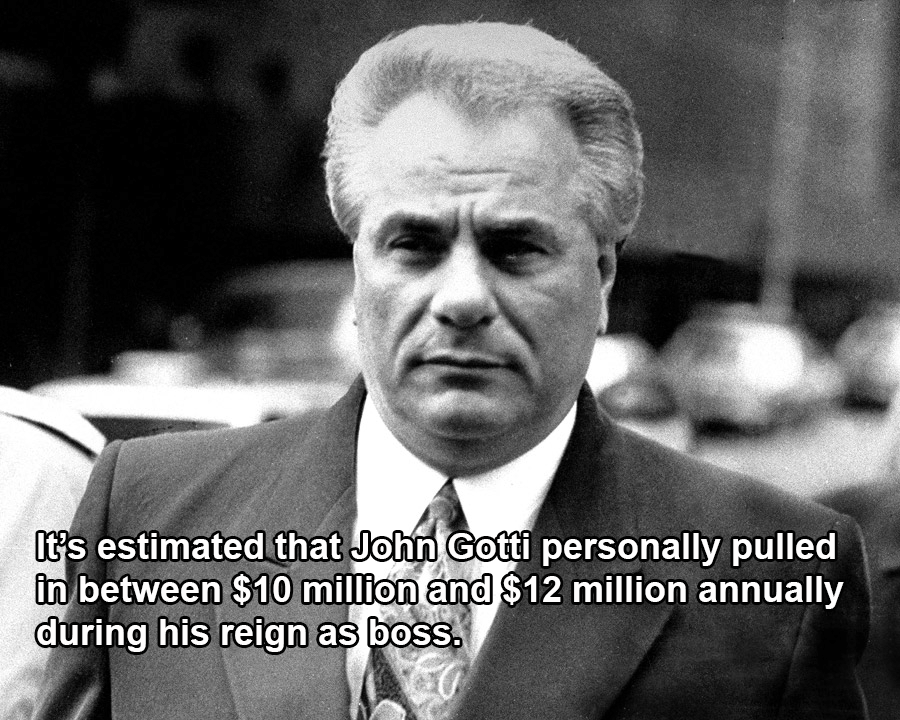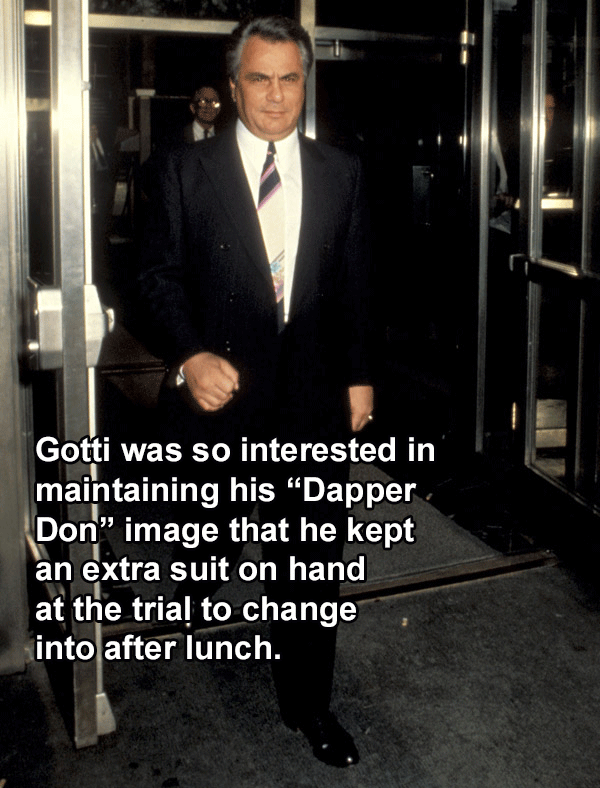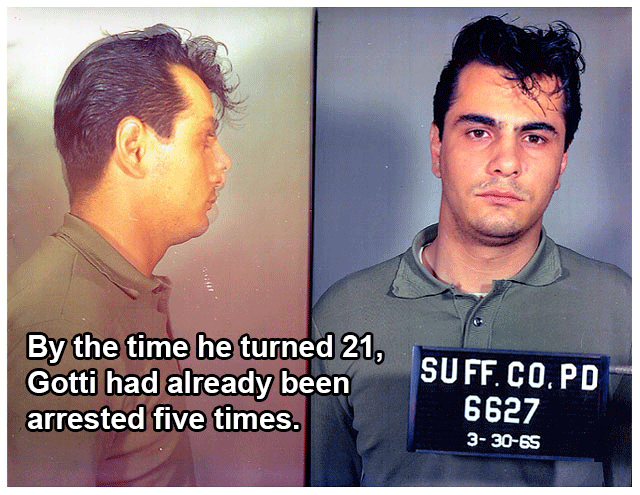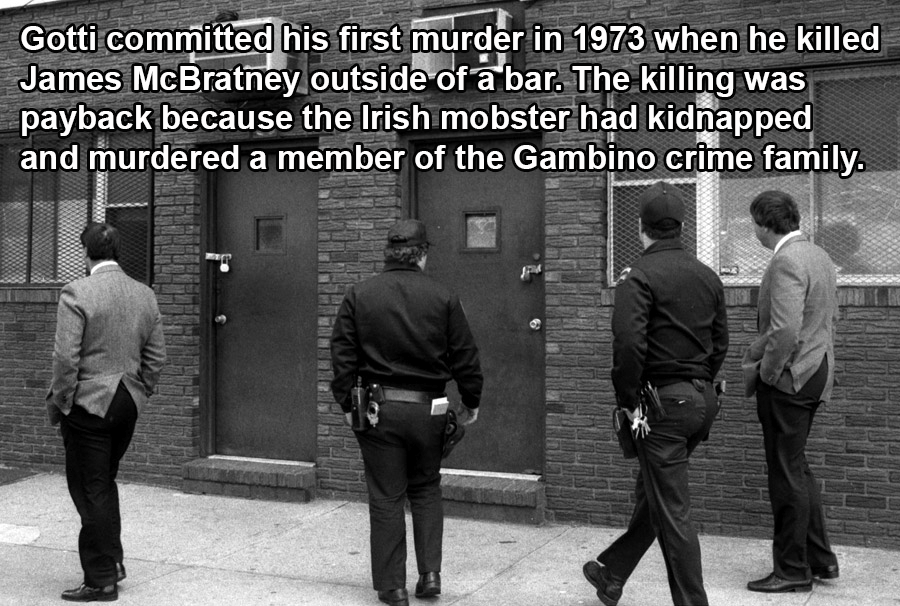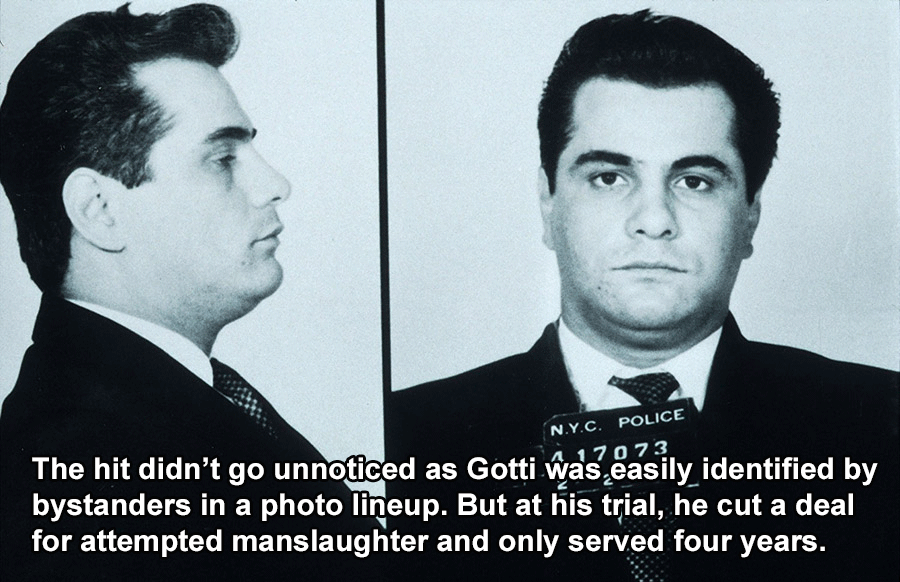 Willie Anderson/NY Daily News Archive via Getty Images
Ron Galella/WireImage/Getty Images
Dennis Caruso/NY Daily News via Getty Images
Michael Appleton/NY Daily News Archive via Getty Images
NY Daily News Archive via Getty Images
Bettmann Collection/Getty Images
Robert Rosamilio/NY Daily News Archive via Getty Images
DOUG KANTER/AFP/Getty Images
Anthony Pescatore/NY Daily News Archive via Getty Images
Robert Rosamilio/NY Daily News via Getty Images
Ruby Washington/New York Times Co./Getty Images
Robert Rosamilio/NY Daily News Archive via Getty Images
When John Gotti succumbed to throat cancer at the age of 61 in 2002, he was but a shell of the powerful mafia boss that once conquered New York. By the time of his death, he'd traded in the flashy, designer suits that saw him nicknamed the "Dapper Don" for a prison jumpsuit. He spent his final years in a cement cell in a Missouri prison — a far cry from the luxuries and excitement of his previous life.
Throughout the 1980s and into the early 1990s, however, John Gotti possessed immeasurable wealth and power as boss of the Gambinos, one of New York City's "five families" of organized crime. And unlike previous mafia dons, Gotti adored the spotlight and lived a public life sometimes more like that of a movie star than a mobster. Rather than play down his exorbitant wealth, Gotti embraced it, frequently hitting up hip Manhattan restaurants and rubbing shoulders with celebrities like on-screen godfather Marlon Brando.
But before reaching such heights of fame, John Gotti, like so many mobsters throughout history, came from humble beginnings and started his life of crime when he was just a boy. Before he was even 13 years old, Gotti was already running with street gangs that soon brought him under the wing of older mobsters like Carmine Fatico, a capo in the Gambino family.
After officially joining the Gambinos, Gotti embarked upon a criminal career so infamous — assisting in the 1978 Lufthansa Heist, ordering brazen murder in public places — that it would even become the stuff of Hollywood movies.
And throughout this life of crime, Gotti dodged justice with cocky confidence again and again. His acquittal in three straight trials in the late 1980s inspired the press to dub him the "Teflon Don," a moniker that likely only boosted Gotti's false sense of his own invincibility.
Just as the criminal activities eventually caught up to the mafia kingpins of the past, John Gotti was no different. His 1990 murder/racketeering trial would be different than previous court appearances thanks to the testimony of his once righthand man, Salvatore "Sammy the Bull" Gravano. Gotti eventually received a life sentence and just like that, the Teflon Don was no more.
Discover the most fascinating facts about Gotti's life in the gallery above.
---
After taking a look at these John Gotti facts, discover the stories behind some of history's other infamous crime kingpins with these Pablo Escobar facts and Al Capone facts.