Built in 1769, King Alfred's Tower was meant to commemorate the end of the Seven Years' War and honor King George III.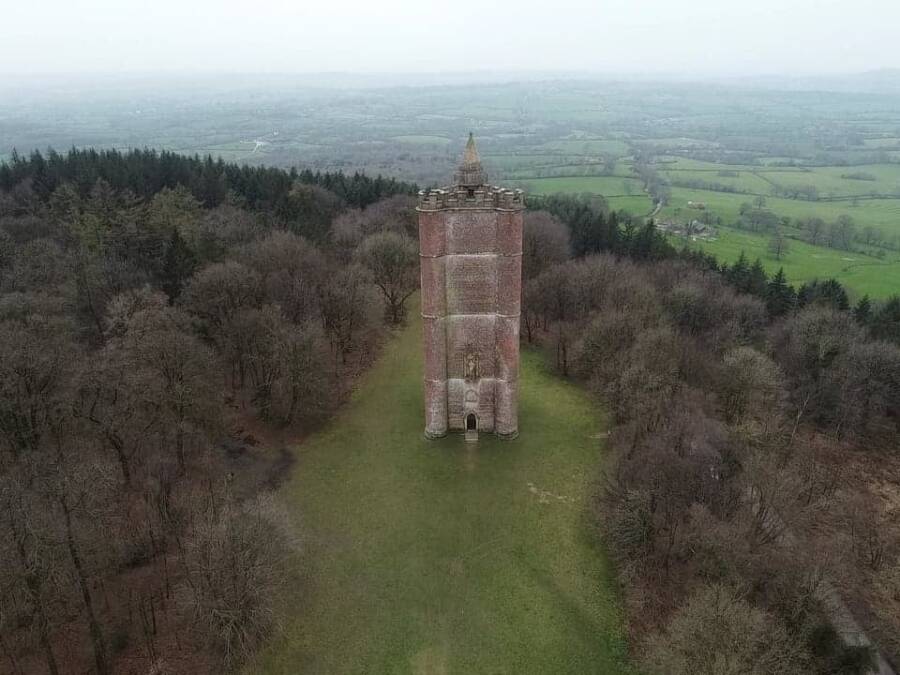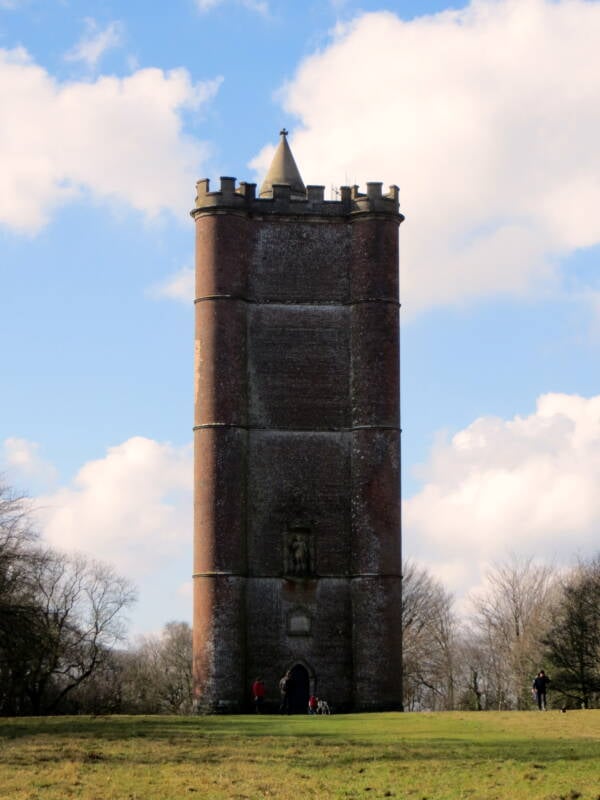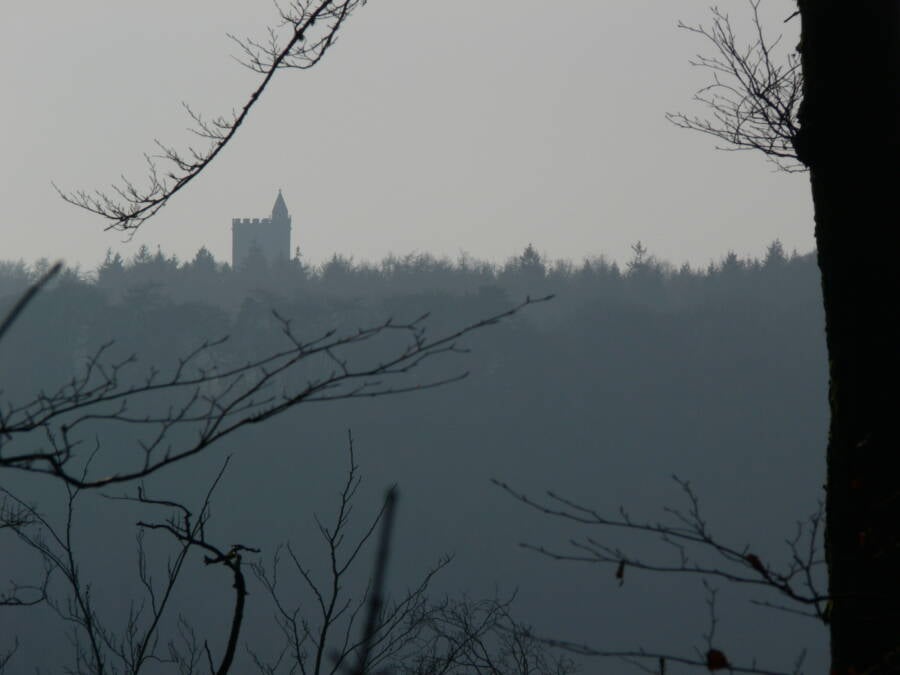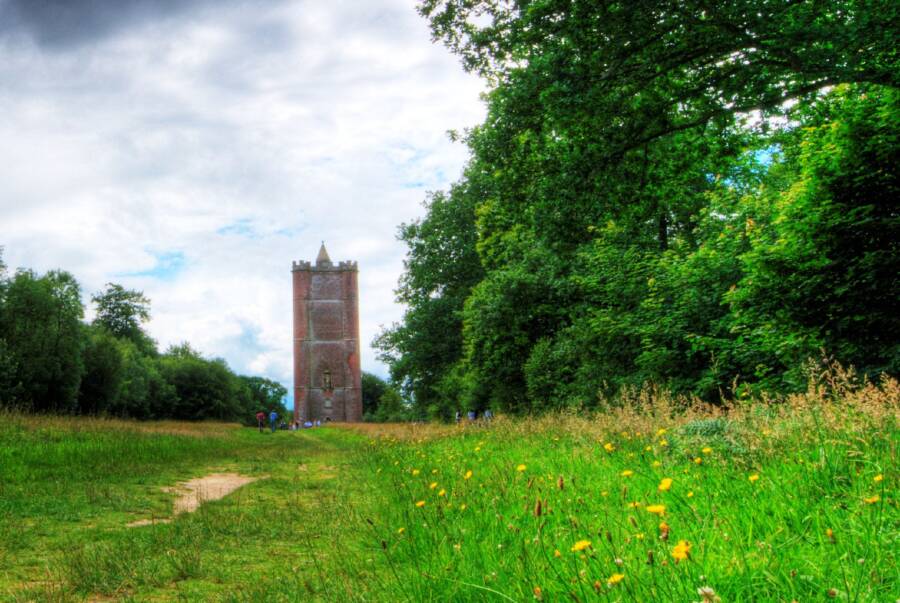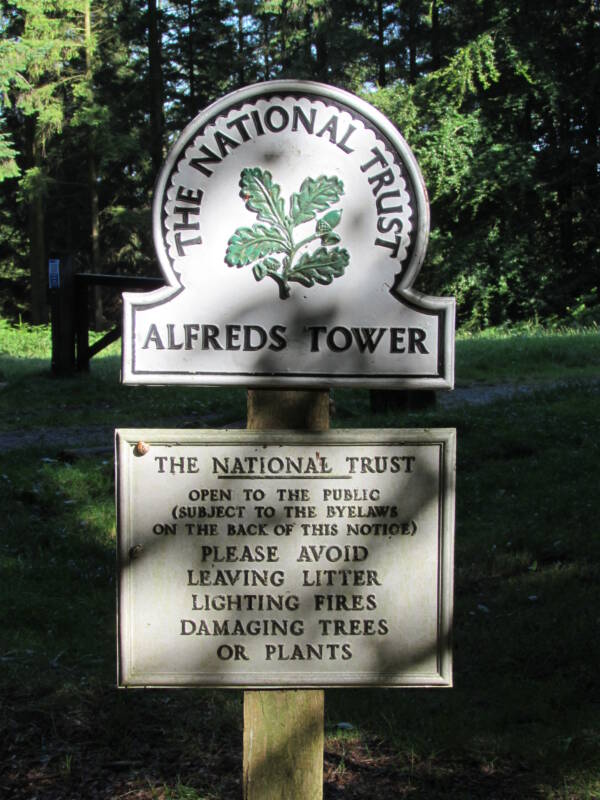 Flickr/Clear Inner Vision
With more than one million red bricks required for its construction and a rich history in that foundation, King Alfred's Tower remains a marvel to behold. Erected in the English countryside in 1772, it was conceived of 10 years prior by a wealthy estate owner at the height of British colonial rule.
It partially aimed to honor the end of the French and Indian War. As its name implied, however, the 161-foot structure in Brewham, Somerset, was primarily inspired by King Alfred — who roused troops in the area to defeat Danish invaders in 878 A.D.
Ultimately, the structure was merely a folly. These were monuments erected by the elite during great times of power. While they primarily served as displays of wealth, these 33 images of King Alfred's Tower confirm that its architectural beauty continues to outweigh its exorbitant cost.
The Early History Of King Alfred's Tower
Otherwise known as "The Folly of King Alfred the Great," King Alfred's Tower wasn't intended as a battle fortification — nor did it contain any living quarters. As a testament to British might, however, its colossal silhouette against the backdrop of the Stourhead Estate made for an impressive sight.
King Alfred's Tower, built by banker and Stourhead Estate owner Henry Hoare II, sits near Egbert's Stone — a folkloric landmark where Alfred the Great rallied his Saxon troops in May 878 A.D. to stave off an incoming invasion by the Danes. The King of Wessex proved victorious during the subsequent Battle of Edington.
Hoare conceived of the project in 1762, as the French and Indian War was nearing its end. Though King George III had ascended two years earlier and led those victories in the New World, Hoare clearly aimed to honor Alfred the Great with this folly instead — as a statue of King Alfred and the name itself implied.
The wealthy banker even fawned over King Alfred's Viking-era triumph in a letter he sent his daughter in 1764. He not only shared his architectural plans therein but his belief that the tower would be the pride of their Stourhead Estate.
"I have one more scheme which will crown or top it all," wrote Hoare. "To erect a Tower on Kingsettle Hill ... I intend to build it on the plan of Sn Mark's Tower at Venice, 100 foot to the room which the staircase will lead to and four arches to look out in the four sides to the prospect all around."
Hoare hired renowned Palladian architect Henry Flitcroft to design the tower in 1765. Construction of the building began in 1769. With walls nearly three feet thick and more than one million red bricks required, the project underwent delays — and Hoare feared it would outlive him.
"I hope it will be finished in as happy Times to this Isle as Alfred finished his Life of Glory in then I shall depart in peace," Hoare wrote in April 1770.
Despite its cost of up to $10,000, it was finally completed in 1772. The legacy of King Alfred's Tower, however, didn't just end with its construction.
King Alfred's Tower In The 20th Century
The first known literary reference to King Alfred's Tower came in 1914 when Thomas Hardy published "The Channel Firing." The Victorian-era novelist described the structure, which is seated some 40 miles from the sea, as sitting "far inland."
Death has also cast its pall over the tower for centuries. Before the end of World War II, a Noorduyn Nordsman airplane crashed into the conical roof. All five Americans aboard lost their lives when foggy weather en route to Zeals Airfield led to the collision.
With its second centennial approaching, King Alfred's Tower had sustained a fair bit of damage. It was finally listed as a protected "Grade I" building in 1961. As a landmark of Britain's National Trust, the monument, King Alfred's statue, and commemorative inscription were restored in 1986.
Can You Climb King Alfred's Tower?
Fortunately for the National Trust, a non-profit that funds heritage projects named Viridor Credits awarded the Stourhead Estate nearly $1 million in 2014 to restore its grounds and the tower itself. Public support was strong for the continuous protection of King Alfred's Tower.
"We are very grateful that Viridor Credits have recognized the importance of the tower to so many people and have given us this award," said National Trust spokeswoman Helen Sharp. "We also want to say a huge thank you to everyone who has supported the campaign to restore the tower."
Indeed, visitors have been taking in stunning views from the top of King Alfred's Tower for nearly 250 years, and can continue to do so — as long as they can brave the daunting 205-step spiral staircase to the roof.
Ultimately, it seems Henry Hoare II wasn't the only one passionate about his nation's history.
Long gone, he can rest easy knowing that his countrymen and women will publicly fight for the protection of his work when need be. As for King Alfred, his name is quite literally cemented for good in a folly that remains an enduring landmark for all to enjoy.
---
After looking at these captivating photos of King Alfred's Tower, take a look at 15 chilling photos of the Skull Tower of Niš. Then, check out 39 Eiffel Tower facts that will inspire you to visit Paris.