In Cateura, Paraguay, townspeople don't just live on garbage; they live with and from it. The impoverished rural community sits upon a landfill, and it is that trash that provides a source of income for those who pick it for sellable and recyclable goods. A few years ago, though, two Paraguayans decided to recycle the trash for something priceless: re-affirming the dignity of and cultivating the imagination, discipline and dedication of the region's young, at-risk poor via musical instruments.
Eventually called Los Reciclados, or the Recycled Orchestra, flutes and clarinets are made from buttons and water pipes; cellos and flutes consist of forks, canisters and recycled strings. The result of these truly remarkable transformations is a fully functional orchestra which proves that, with a little creativity, something beautiful, fulfilling and sustainable can be forged from even the most unlikely materials and locations: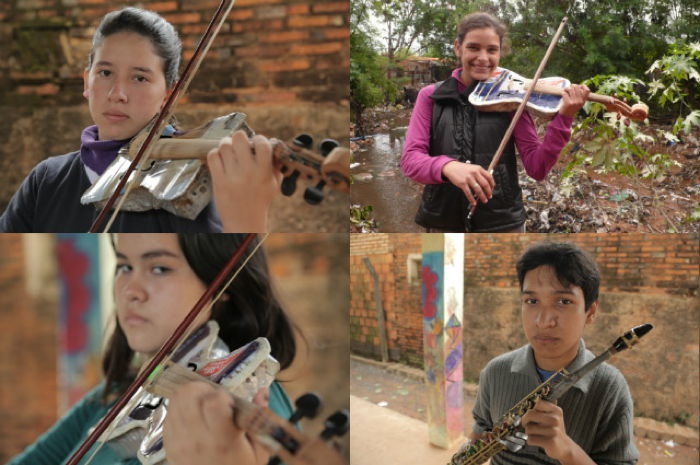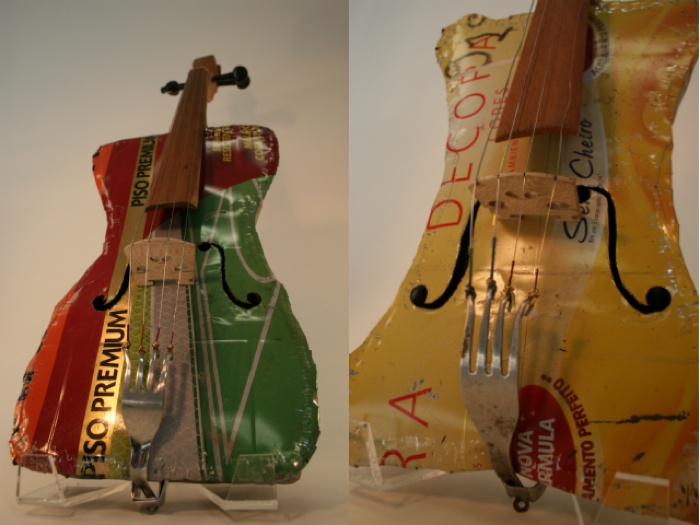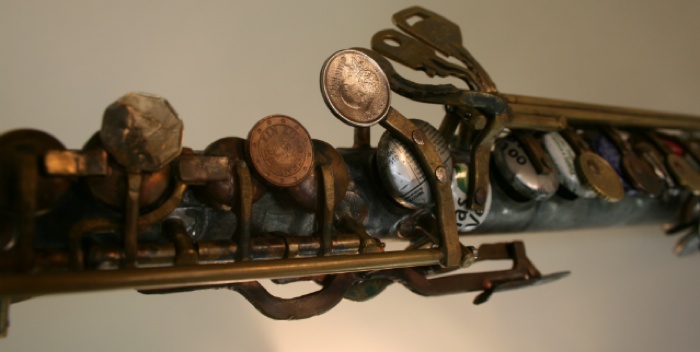 Members of "Los Reciclados".
A recycled violin made of a metal glue canister, a fork, recycled strings and tuning pegs. A real violin is worth more than a typical house in Paraguay.
The refurbished "joints" of the clarinet.
A "woodwind" made of bottle caps, buttons and forks.
Nicolás Gómez, lute fixer and garbage picker.
Favio Chávez, the director of the Recycled Orchestra.
A Paraguayan girl practices her recycled violin.
Check out more on their website.