Authorities are still attempting to understand how long the girl had been lost in the forest.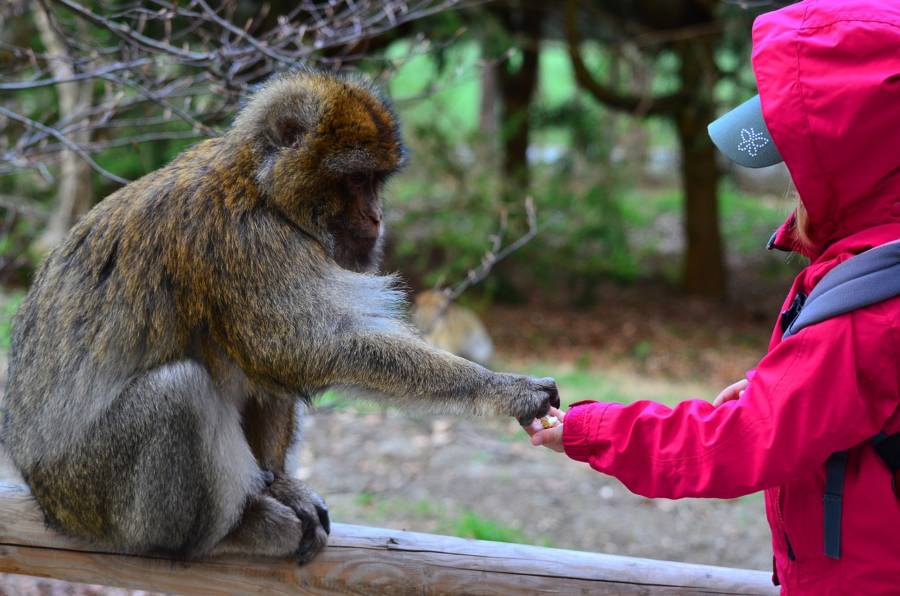 Lumberjacks seldom experience much change in visual stimuli during the work day, which perhaps explains why one group of woodcutters in northern India were so quick to report a strange sight to police.
In January, the individuals spotted a young, naked girl roaming around a forest — alongside a pack of monkeys.
The woodcutters attempted to rescue the girl, but according to on-site authorities, the monkeys weren't having it.
"When [the workers] tried to rescue the girl, they were chased away by the monkeys," police officer Dinesh Tripathi told the Associated Press on Thursday.
It didn't seem that the little girl sought their help, either.
"She was terrified of us. She could not speak or hear properly. She was surrounded by three monkeys," Inspector Ram Avtar told Cover Asia Press.
Unable to remove the girl from the monkeys, the AP reports that the woodcutters alerted the police, who transported the girl to a hospital in Bahraich, Uttar Pradesh state.
The girl, whom the AP reports is approximately 10-12 years old, was gaunt and unable to speak upon arrival at the hospital. In fact, according to hospital authorities, she didn't seem to be human.
As chief medical superintendent D.K. Singh told the AP, "she behaved like an animal, running on her arms and legs and eating food off the floor with her mouth."
Now, the AP reports that the police are combing through missing children reports in order to ascertain just who this girl might be — and how she got into the Katarniya Ghat forest range in the first place.
According to Singh, the girl is showing signs of progress, and now eats food the way that people do.
"She has marks on her skin, looks like she has lived with animals for quite some time. Now she is better and healthy, showing improvement," Singh said.
---
Next, check out how these Amazon monkeys came to the rescue of a lost tourist.