What's more impressive about the Millau Viaduct, the world's tallest bridge? Its colossal size or the astounding engineering behind it?
Even as you're traveling across it — let alone merely reading about it — it's still probably quite difficult to appreciate the true scale of France's Millau Viaduct, the world's tallest bridge.
Perhaps the best we can do is reach for mind-boggling statistics: 200,000 tons of concrete used for each of the bridge's seven piers; $524 million spent on planning and construction; 1,125 feet between the tallest mast and the base below (making it taller than the Eiffel Tower); 890 feet between the roadway and the ground — between you and certain death, should the bridge ever collapse.
But there's little chance of that. The Millau Viaduct is, quite simply, an engineering marvel. Between December 14, 2001, when the first stone was laid, and December 16, 2004, when the bridge opened, huge construction teams executed one of the most impressive, daring designs ever dreamed up.
And this all happened under intense pressure. The builders had to finish within four years, or else the French government would fine them $30,000 dollars for each day they went over the deadline.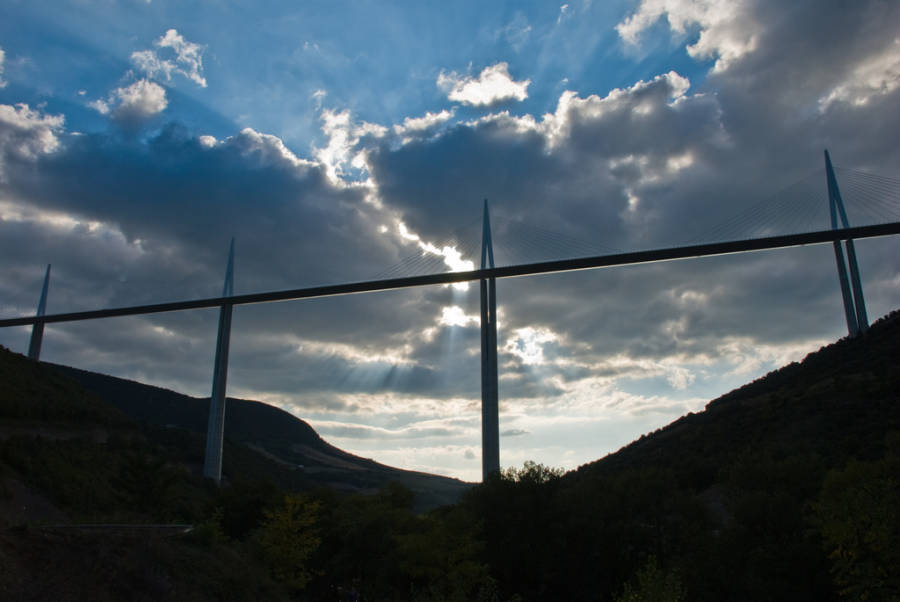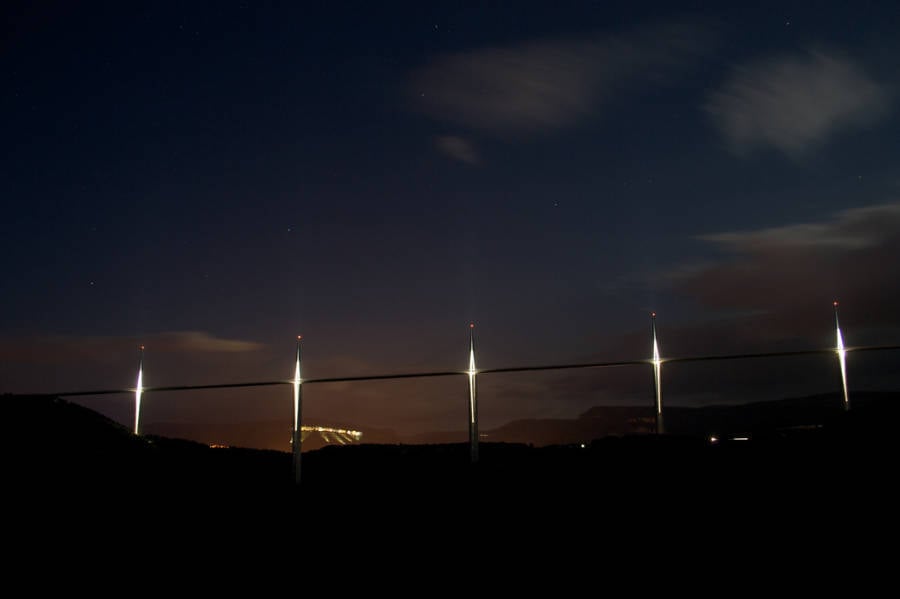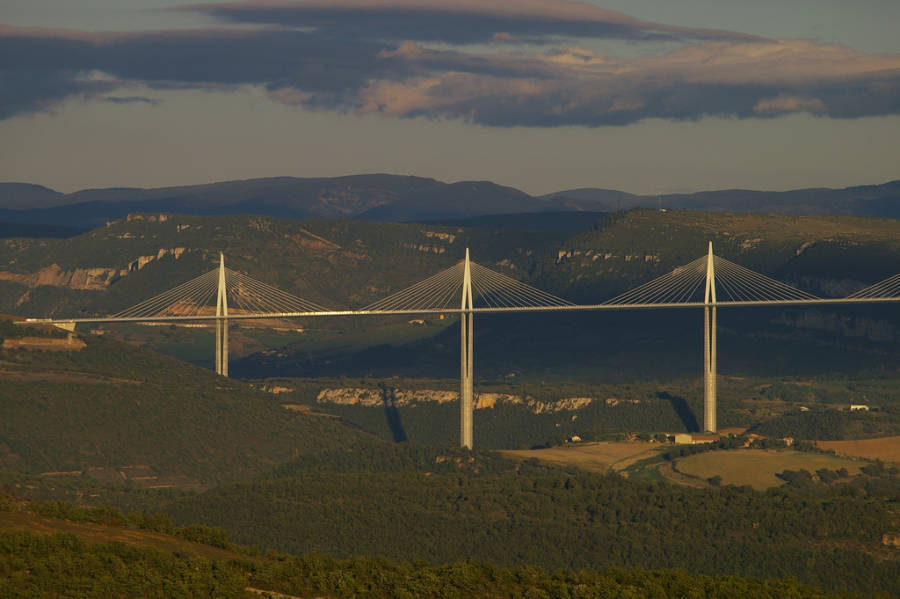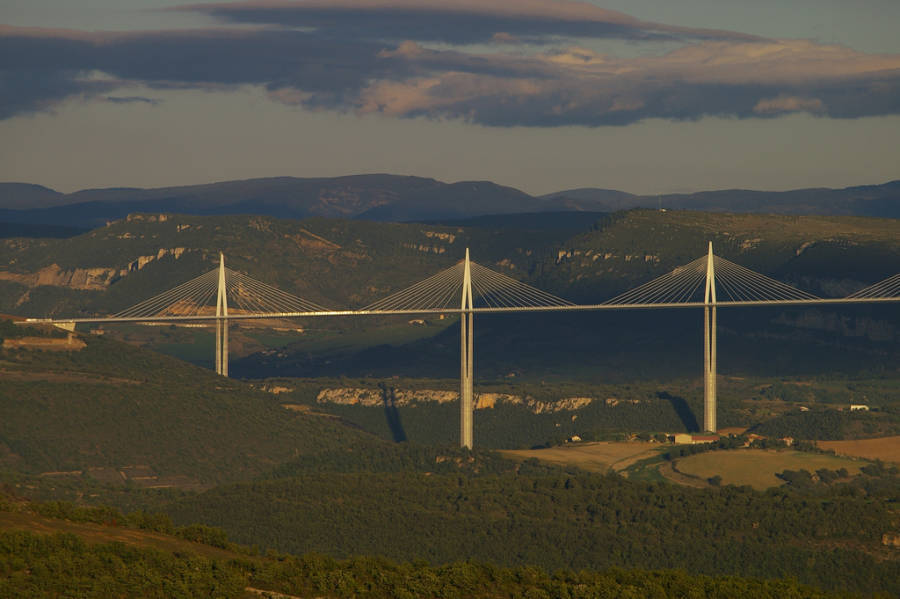 Of course, everything turned out just fine in the end — the bridge opened without a hitch, won the 2006 International Association for Bridge and Structural Engineering Outstanding Structure Award, and has been serving between 10,000 and 25,000 vehicles per day (mostly, travelers along this popular route connecting France and Spain) ever since.
And if you've wondered how a colossus like this comes to be -- how do they get the concrete up so high?; why are the piers shaped like that? -- watch a sneak peek above and look for the rest below:
https://www.youtube.com/watch?v=UtRo8_Uwfss
---
See more stunning bridges with this Peak Walk through the Swiss Alps and these breathtaking Golden Gate Bridge photos.