From the DeLorean to New Coke, these retail products resulted in some of the biggest flops in history — and now they're on display in the traveling Museum of Failure.
"Giving up on your goal because of one setback is like slashing your other three tires because you got a flat," reads the anonymous quote that hangs on a brick wall in the Museum of Failure. It's a poignant quote, and one that represents the whole point of the museum — to celebrate failure.
The concept may seem strange — after all, museums usually celebrate successes — but for curator Samuel West, the world-touring museum has as much to teach visitors as any other.
"To learn from failure we need to talk about it," he said. "The museum is a good way of creating that discussion."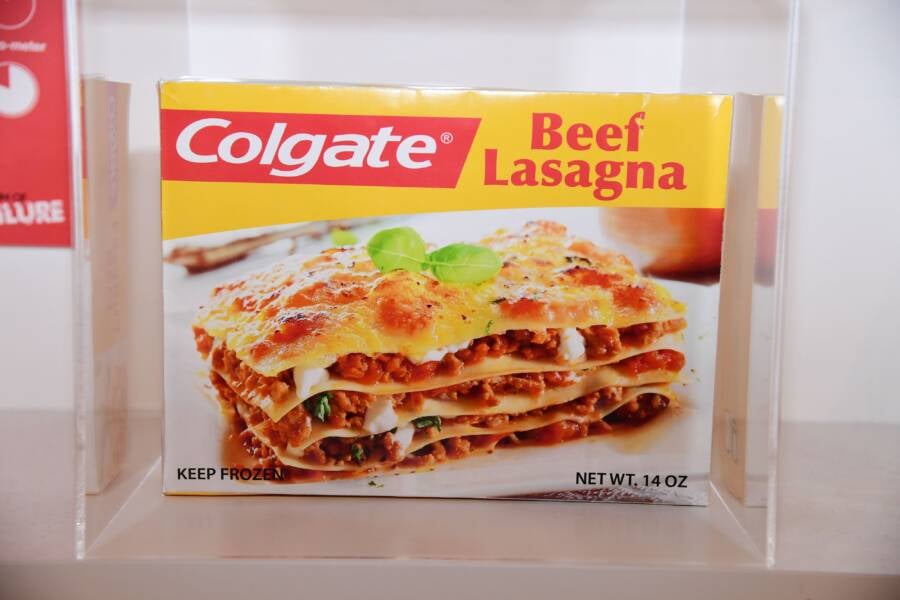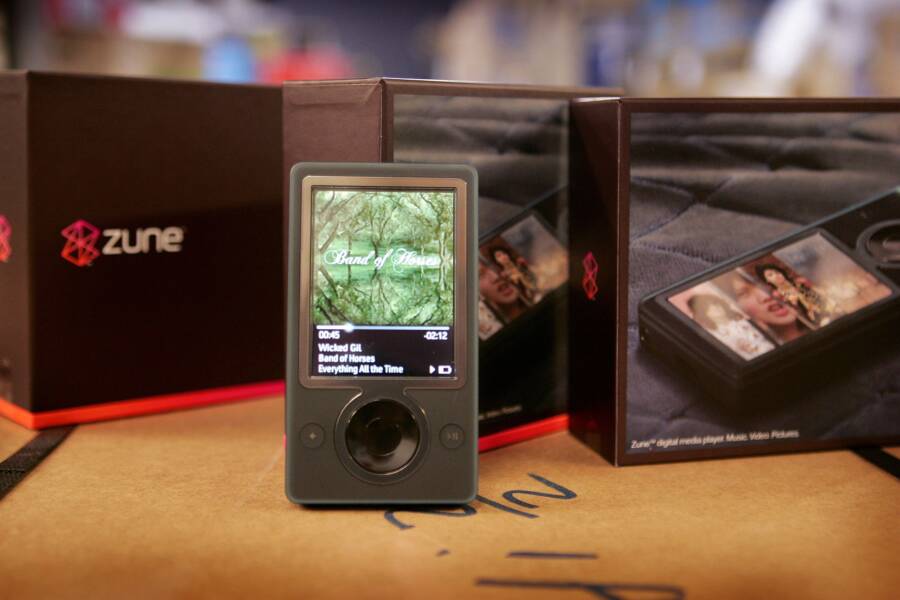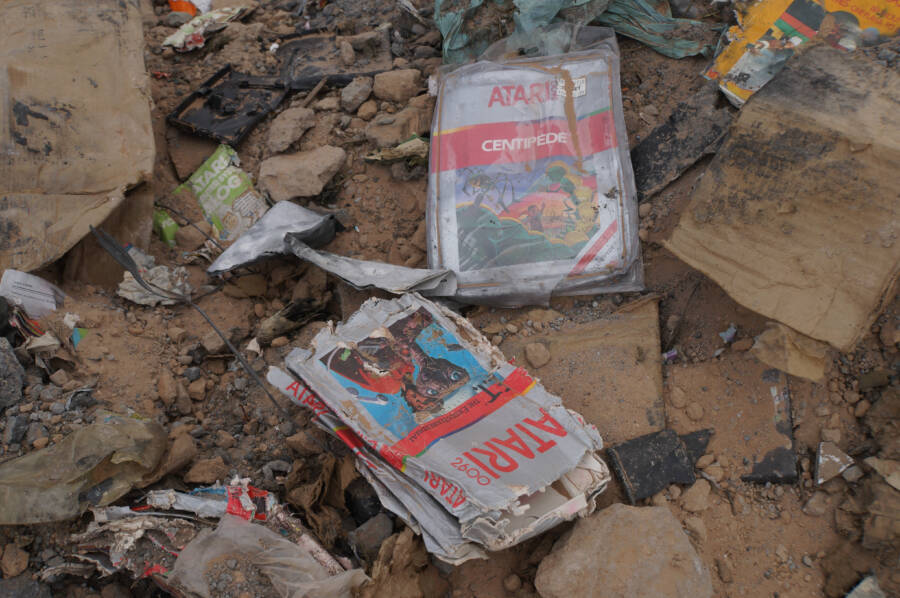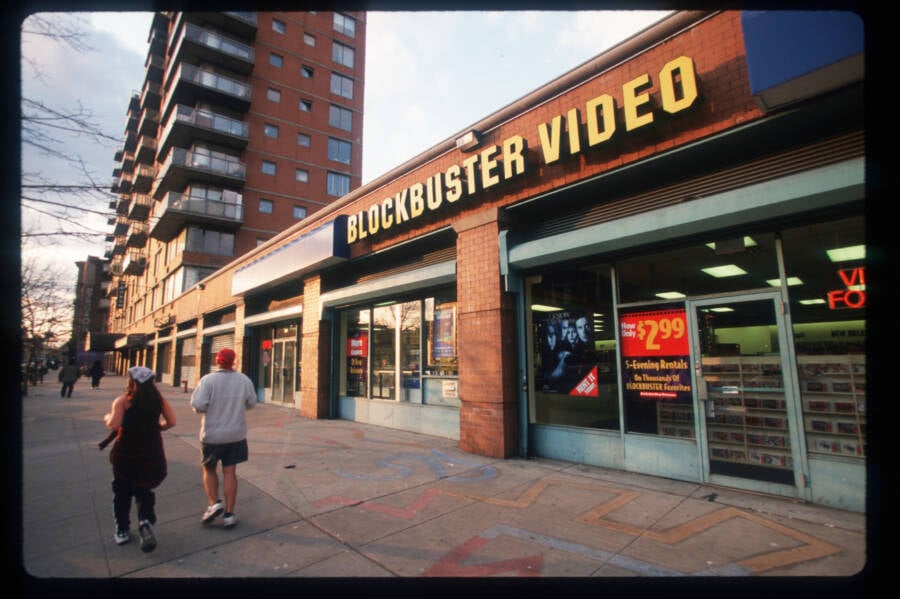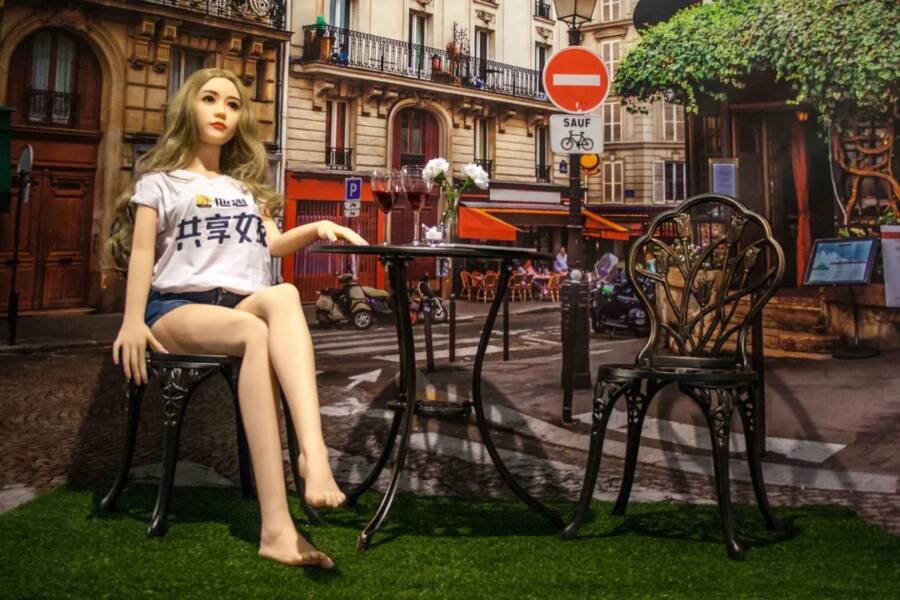 ROBYN BECK/AFP via Getty Images
Jonathan Elderfield/Liaison/Getty Images
Jens Büttner/picture alliance via Getty Images
Antony Dickson/South China Morning Post via Getty Images
The Candy Encyclopedia Wiki
ROBYN BECK/AFP via Getty Images
Carvalho/FilmMagic/Getty Images
Biz Herman for The Washington Post via Getty Images
Raudies/ullstein bild via Getty Images
Roger Ressmeyer/CORBIS/VCG via Getty Images
Rob Stothard/Getty Images
Roger Ressmeyer/CORBIS/VCG via Getty Images
James Leynse/Corbis via Getty Images
Kim Kulish/Corbis via Getty Images
Chris Jackson/Getty Images
Ron Galella/Ron Galella Collection via Getty Images
Gilbert Carrasquillo/Getty Images
JONATHAN NACKSTRAND/AFP via Getty Images
TOM LITTLE/AFP via Getty Images
A Collection Of Failures That Spark Conversation
In 2017, Samuel West was a clinical psychologist and innovation researcher living in Sweden when he decided to open up a museum in Helsingborg that would house his collection of failed products.
He had spent a year searching for his collection on eBay, Craigslist, and anywhere else he could find these obscure, niche flops, Sifted reported.
"I nearly killed myself with work that year," West said.
Naturally, the curator had trouble receiving funding or products from the companies whose products he wanted to feature — why would a brand want to flaunt their abject failures?
But West persevered and the museum became a massive success. After that, donations started making their way to him — and to visitors worldwide.
Though the museum found initial success in Sweden, West began traveling to cities across the world, bringing his collection of 140 failures along with him.
The Museum of Failure includes some of the most famous and infamous snafus in history, ranging from a lobotomy kit to Donald Trump's board game to Elizabeth Holmes' company Theranos.
"It's a fun and entertaining exhibit, definitely," he told the Calgary Herald. "But there's a serious message there that we need to be better at accepting and discussing our own failures, both in the workplace and even as individuals."
And West is certainly a man of his word — he declared bankruptcy in 2019, an irony he was quick to point out.
"After years of advising organizations on accepting the risk of failure, I now get to apply that on myself in an unexpected way," he told Quartz. "Once this legal hassle is over it will make a great addition to the exhibit and to my talks."
The Museum Of Failure's Collection
It's hard to identify a throughline for why products fail. Failure, like success, is the result of numerous factors.
Some items in West's collection are so brazenly terrible it's a wonder how they made it to market in the first place. Some were beaten out by better alternatives. Others were simply ahead of their time.
Take, for example, the Unobrush, the now-defunct eponymous oral hygiene product that could allegedly clean your entire mouth in six seconds. The product earned over $1 million from Kickstarter backers — and it doesn't work.
"It doesn't clean your teeth, it mainly just irritates your gums," West said of the product. "It's easy to laugh; I'm holding it and I can't believe they made it... But somebody has to be first, you know? Who knows?"
Other notable products on display include the Hawaii Chair, an invention that wound up on TIME magazine's "50 Worst Inventions" list in 2010.
"Imagine a chair where the seat rotates, so that to sit in it, you have to sort of make a hula hoop movement with your hips," West said. "The idea was you could just sit on your ass and get fit because, you know, you have to move with the chair."
Instead, the chair was just incredibly difficult to sit on.
Then, there are two different failed Coca-Cola products: New Coke, arguably the company's biggest blunder, and Coca-Cola Blak, a coffee-flavored Coke which West described as "an absolutely vile drink."
The museum also features a few different products peddled by former president Donald Trump, including Trump: The Game, a 1989 board game which, Newsweek reported, only sold 800,000 copies of an anticipated two million.
Featured alongside Trump: The Game is Trump University, a collection of seminars from Trump himself offering prospective students a chance to gain real estate skills and knowledge. Costs for the program went as high as $35,000.
It was also hit with several lawsuits for "deceptive practices" among other claims, resulting in Trump paying a $25 million settlement to anyone who attended Trump University between 2007 and 2010.
Other items in the museum had much less severe consequences, though, such as the Microsoft Zune, BOO.com, HD DVD, the Segway, Harley-Davidson perfume, and the Sony Minidisc, to name a few.
The one thing they all have in common, though, is that they all failed for one reason or another.
"Learning is the only process that turns failure into success," West said. "So if you don't learn from your f— ups, then you've really f—ed up."
---
After exploring the history of these terrible products, explore Sweden's Disgusting Food Museum or check out the Viktor Wynd Museum Of Curiosities, the strangest museum on Earth.