Betty Grable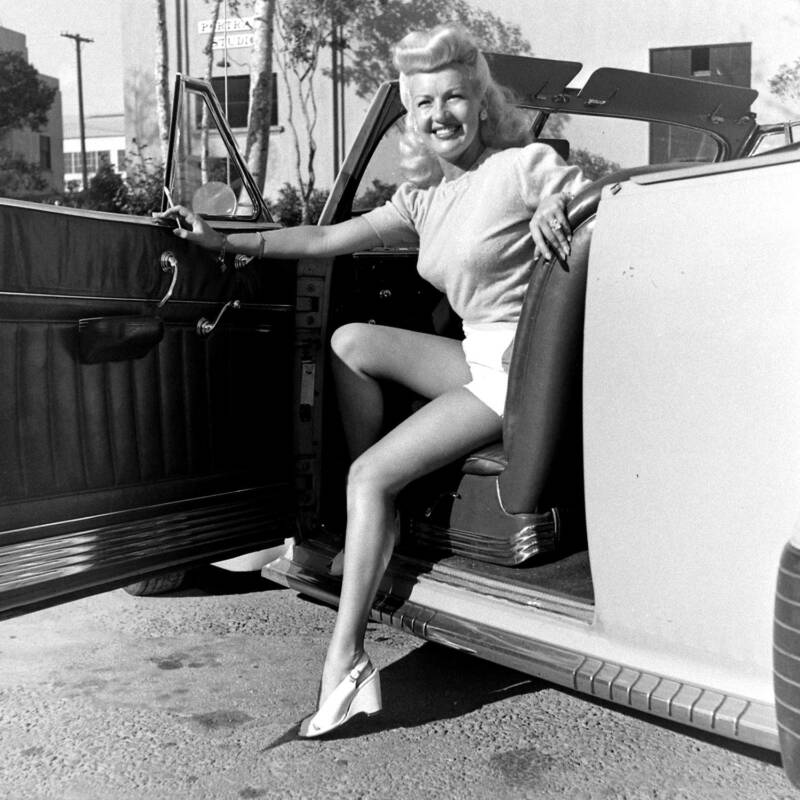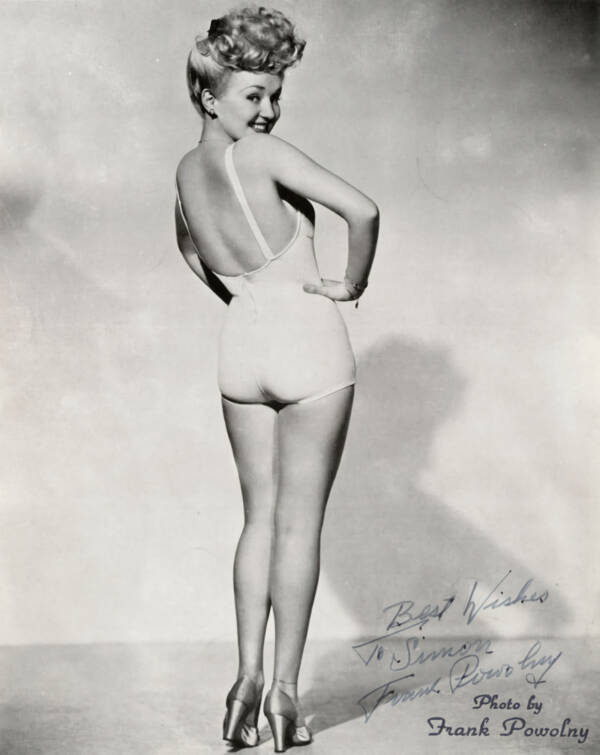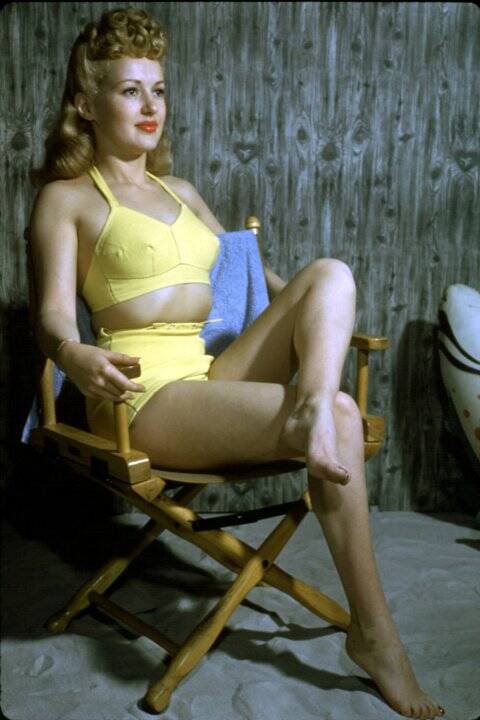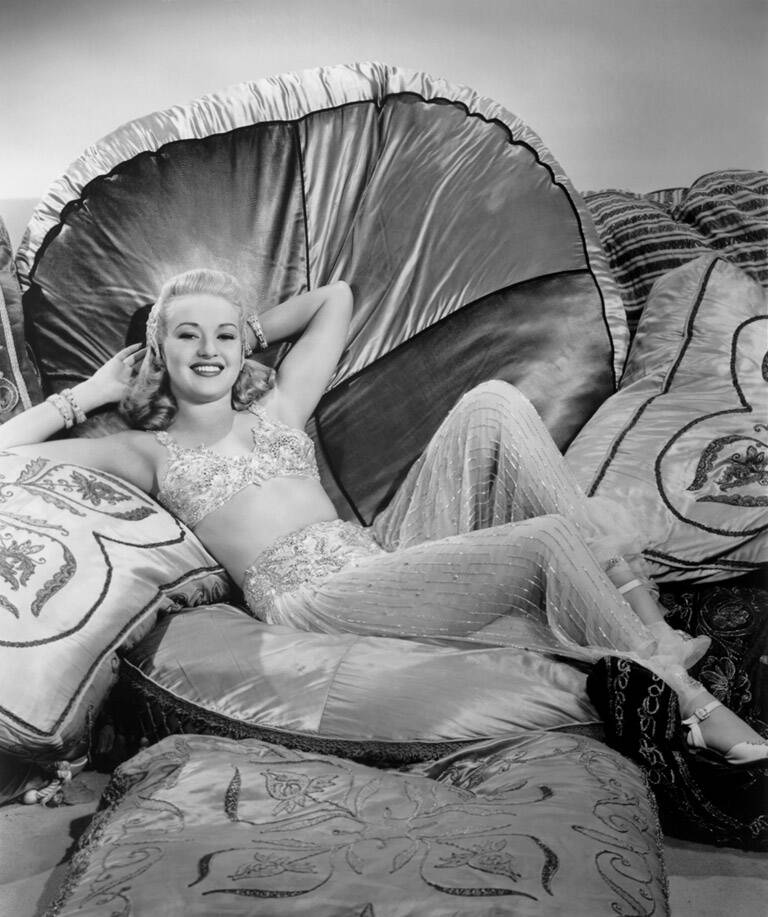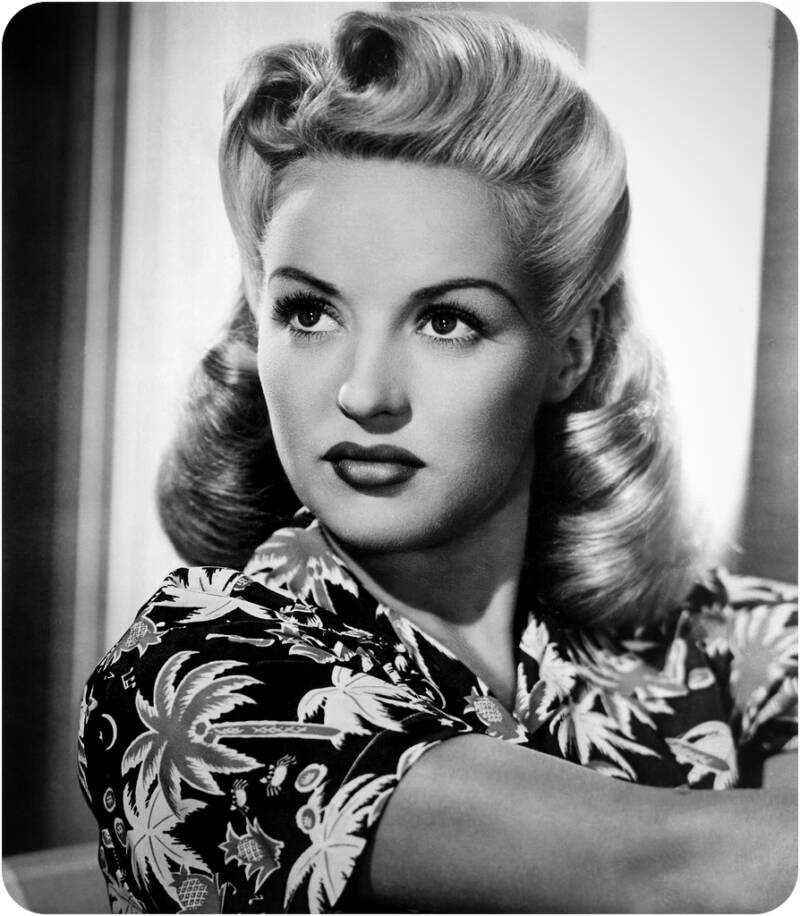 Insomnia Cured Here/Wikimedia Commons
USMC Archives/Wikimedia Commons
Without question, Betty Grable was one of the most popular pinup girls of the World War II era. Known as the "girl with the million-dollar legs," Grable once literally insured her legs for a million dollars.
However, her most iconic photo was taken from the back — because she was visibly pregnant at the time. As Grable donned a swimsuit for the 1943 picture, some photographers initially worried that her baby bump would be too obvious for a pinup model. But they couldn't have been more wrong.
American soldiers showed up in droves to get their hands on the pinup photo, and it was rumored that even some German and Japanese soldiers secretly purchased it as well.
But before the fame and fortune, she was born Elizabeth Ruth Grable in St. Louis, Missouri on December 18, 1916. Her mother was a stereotypical "showbiz mom" who pushed her daughter into Hollywood when she was just 13 years old.
Though Grable started out with small roles, she would go on to become the highest-paid star in Hollywood in the late 1940s. Thanks to her popularity in technicolor musicals, Grable earned an estimated $300,000 per year.
Of course, Grable's fame also came from her popularity as a pinup model. Not only did American servicemen vote her as their favorite pinup girl, they also used her image on their bomber planes. For her part, Grable seemed to enjoy the role she played in boosting wartime morale. She even auctioned off her nylons at war bond rallies.
By the mid-1950s, Grable's fame declined as conventional musicals fell out of fashion. Around the same time, a new star was already shining: Marilyn Monroe. Ironically, one of Grable's last major movie roles was alongside Monroe in How to Marry a Millionaire in 1953.
In the 1960s and early 1970s, Grable primarily focused on stage and nightclub work, remaining active up until a few months before her death. Diagnosed with lung cancer, Grable sadly succumbed to the disease in 1973. She was just 56 years old.