From innocent lingerie modeling to fetish and S&M photoshoots, these pinup girls broke the mold in 20th-century America.
Before the sexual revolution, there were the pinup girls. From Marilyn Monroe to Betty Grable, the most famous pinup models were known for making eyes pop with their sexy photos during the 1940s and 1950s.
While the history of the pinup didn't begin or end with World War II, this era is often seen as the golden age of the pinup girls. And considering how many American soldiers clamored to get their hands on these pictures, it's no wonder why.
Shortly after the bombing of Pearl Harbor, American troops began to decorate their lockers, walls, and wallets with photos of pinup models in various stages of undress. Meanwhile, the U.S. military unofficially sanctioned the distribution of these photos to raise morale during the war.
As for the pinup girls themselves, posing for these photos was a chance to help with the war effort, to explore their sexuality, and to possibly make it into showbiz. So even after the war was over, many models continued to pose for pinups in the hopes of achieving fame and fortune. And a few of the lucky ones became superstars because of it.
Bettie Page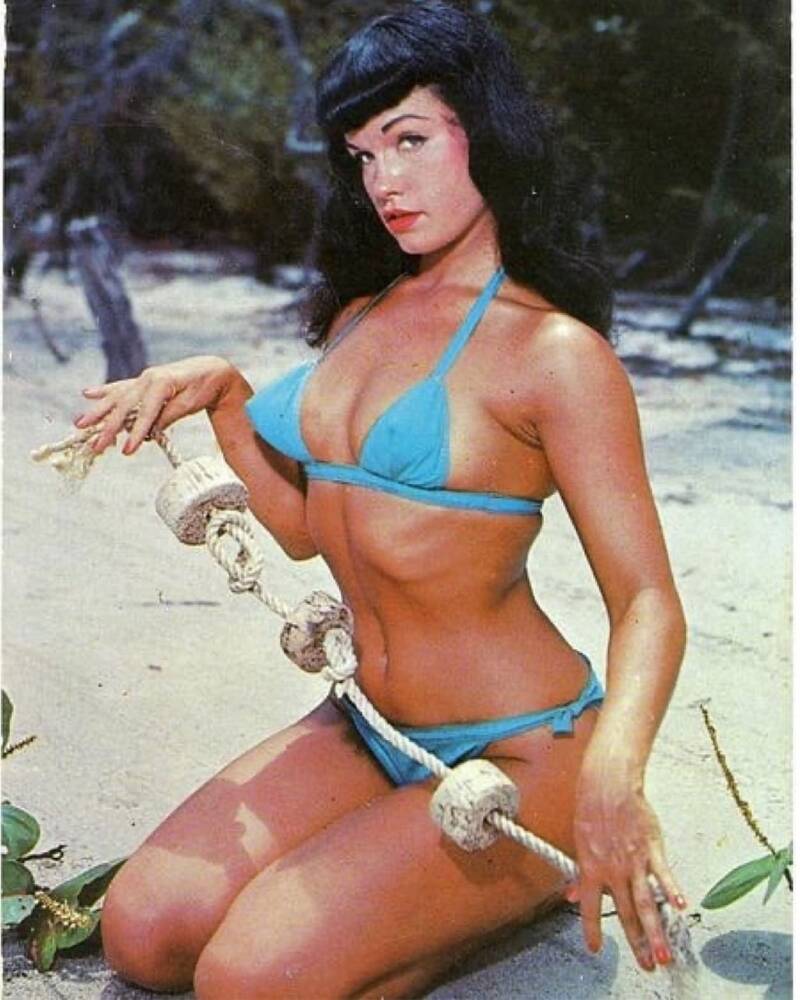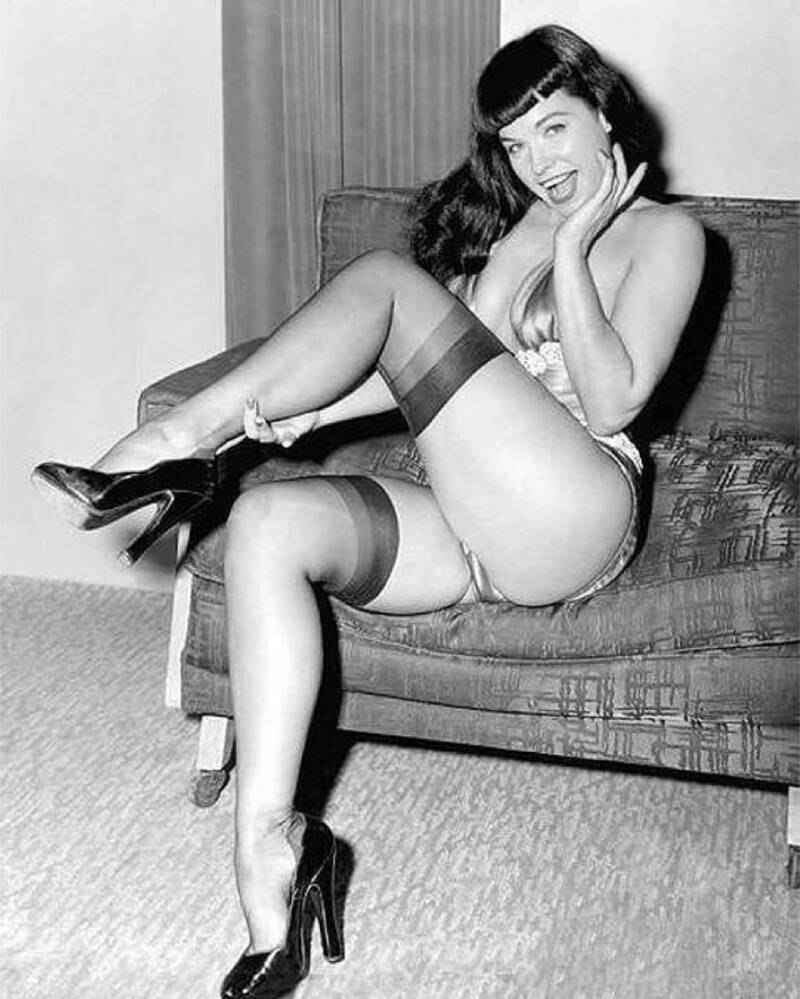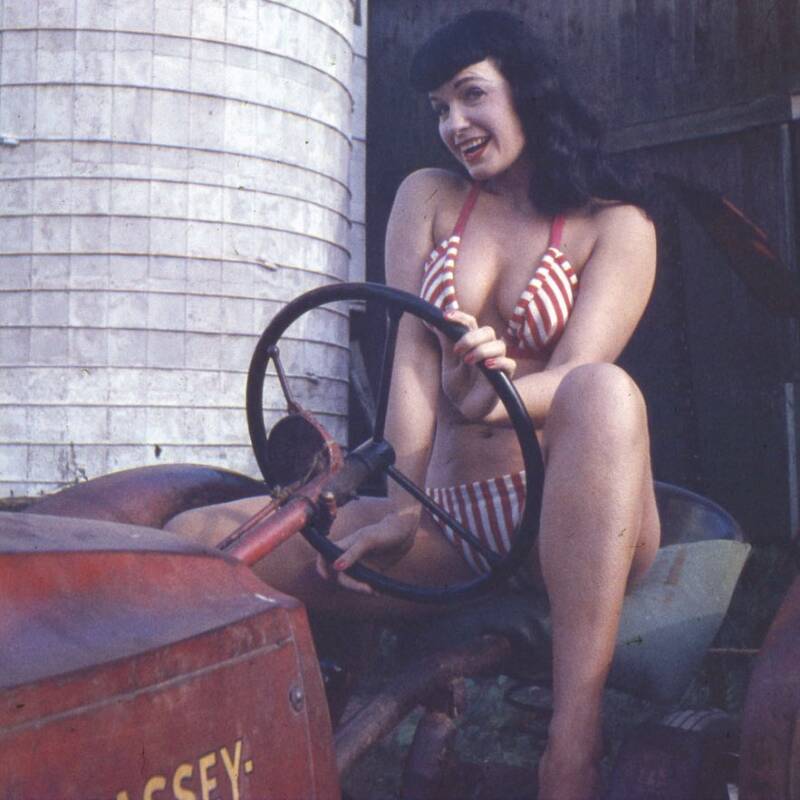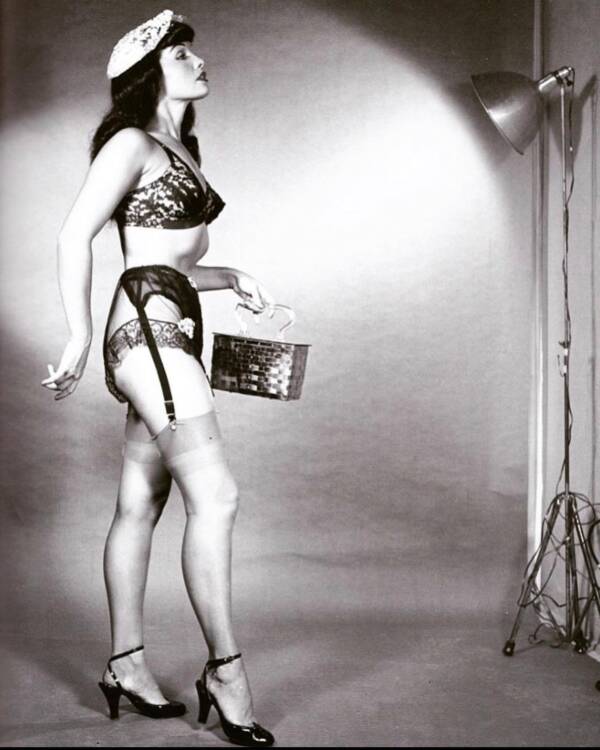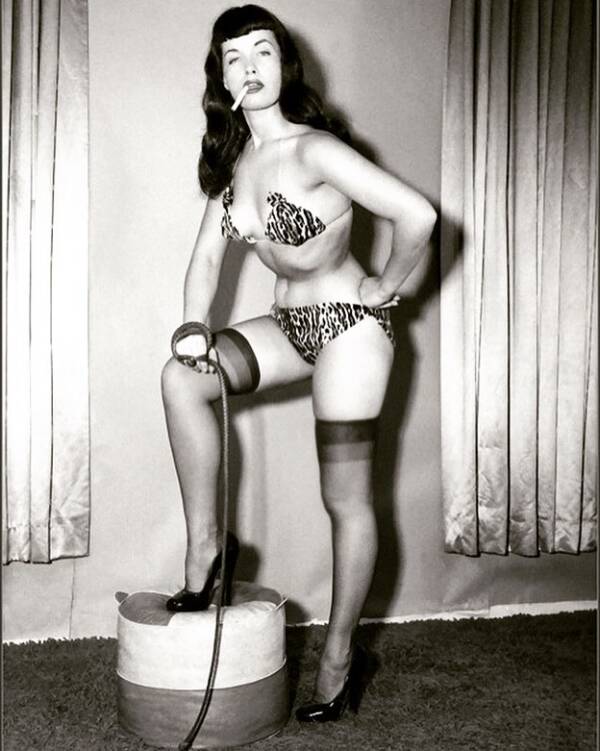 1000photosofnewyorkcity/Flickr
Often called "the queen of pinups," Bettie Page was widely admired for her naughty-yet-nice, simple-yet-exotic look. Known for her blunt black bangs and freely-expressed sexuality, Page inspired countless pinup models to follow in her footsteps.
Bettie Page was born on April 22, 1923, in Nashville, Tennessee. She had a rough childhood, to say the least. Her family moved around frequently in search of economic stability, and her parents divorced when she was 10. At one point, she and her sisters spent a year in an orphanage. And she was sexually abused by her own father.
But despite all her struggles, Page was an excellent student in high school, making almost straight As and graduating second in her class. She later graduated from Peabody College, a part of Vanderbilt University in Nashville.
Ever the free spirit, Page moved around a lot after college and tried a few different careers — but none were quite a fit. By the late 1940s, she had moved to New York, where she enrolled in acting classes and had a few stage and TV appearances.
In 1950, she met Jerry Tibbs, a police officer and photographer who put together her very first pinup portfolio. Soon after, Page became one of the most beloved pinup girls of the era.
At the time, many pinup photos tended to focus on humiliation — the oops-I dropped-my-panties pose was a popular one. What set Bettie Page apart from other early pinup models was the sense that she was in on the set-up.
Her self-assuredness and joyous expressions showed that she did not regard sexuality as shameful. As Page told The Los Angeles Times, "I want to be remembered as the woman who changed people's perspectives concerning nudity in its natural form."
Her attitude was widely credited with setting the stage for the sexual revolution of the 1960s. But for all her daring photoshoots, her most shocking moment was when she abruptly retired from modeling in 1957 and went into seclusion.
As one of the most infamous recluses of all time, Page struggled with mental health issues while she was out of the spotlight. She even had some run-ins with the law after threatening her family members and acquaintances with knives.
She later re-emerged as a born-again Christian and offered the occasional interview to select publications. However, she often refused to be photographed in her later years. Page ultimately died on December 11, 2008, after suffering a heart attack. She was 85 years old.
Eerily, she had become so secretive near the end of her life that many were surprised to hear that she'd lived as long as she did.