These pictures of Princess Diana at the palace, at the water park, and in the field show why she was hailed as "the People's Princess."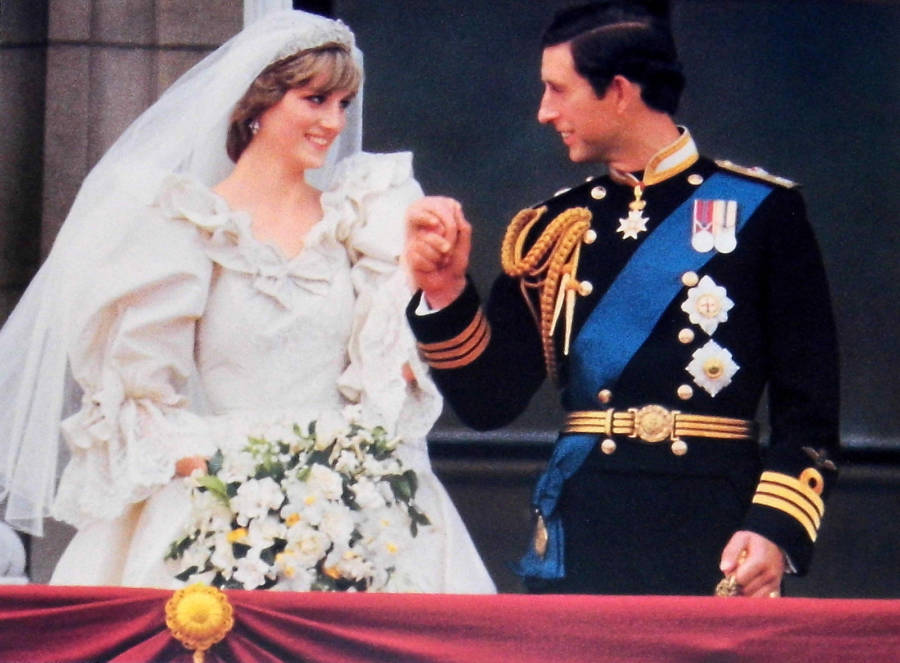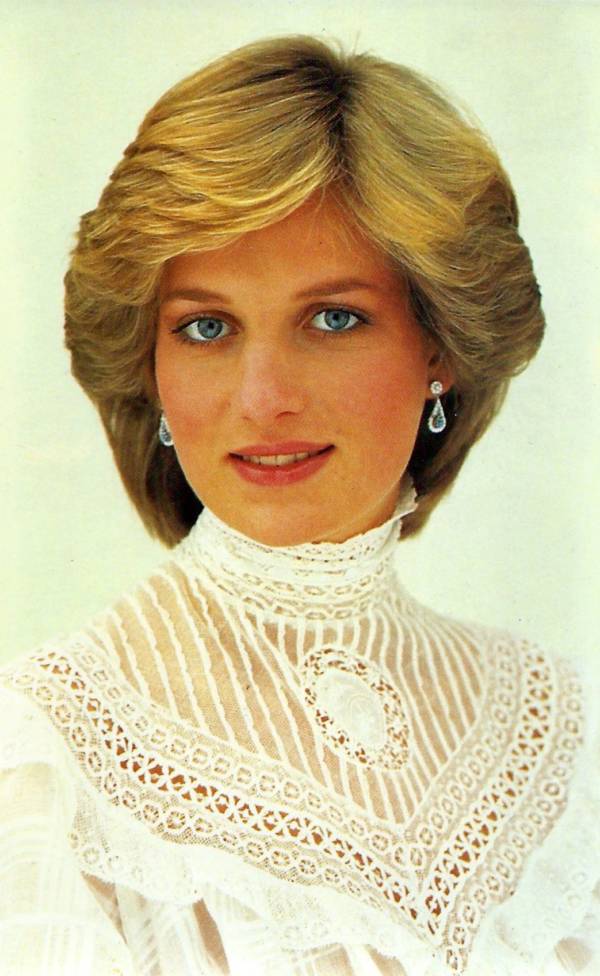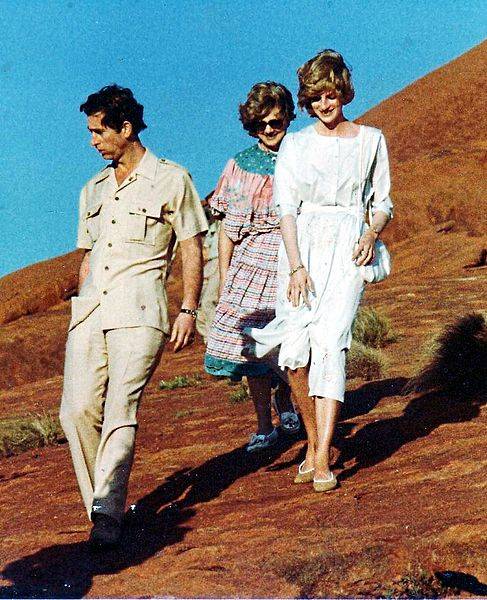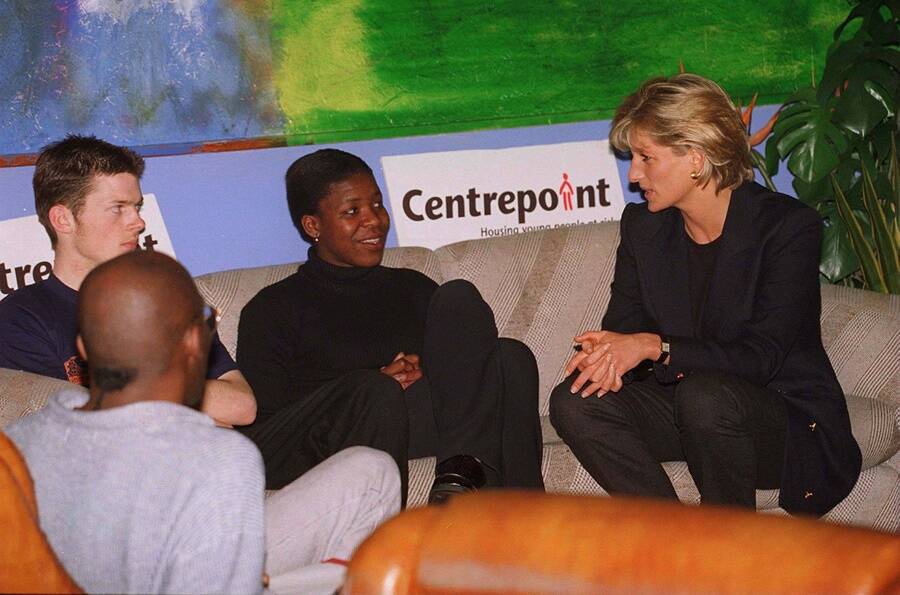 Lord Snowden/Prescott-Pickup & Co. Ltd via Joe Haupt/Flickr
Tim Graham Picture Library/Getty Images
Tim Graham Photo Library via Getty Images
Tim Graham Picture Library/Getty Images
Terry Fincher/Princess Diana Archive/Getty Images
Jacob SUTTON/Gamma-Rapho via Getty Images
David Levenson/Getty Images
Tim Graham Photo Library via Getty Images
Tim Graham Photo Library via Getty Images
Tim Graham Photo Library via Getty Images
Tim Graham Photo Library via Getty Images
Jayne Fincher/Getty Images
Jayne Fincher/Getty Images
Anwar Hussein/WireImage/Getty Images
Jayne Fincher/Getty Images
When she married Prince Charles of Wales the next-in-line-to the British Crown in a televised ceremony watched by millions of people around the world in 1981, Lady Diana Spencer's life changed forever.
Princess Diana became the darling of the people with her down-to-earth attitude and her effusive compassion for others. She was lauded for her humanitarian work, which brought necessary international attention to the issues of poverty and homelessness, HIV/Aids, leprosy, and refugees.
Tragically, her reign of empathy ended in a high-speed car chase in Paris in August 1997. But her legacy is far from forgotten. These photos of Princess Diana illustrate her natural compassion and heritage of giving. Read below to learn more about her vibrant life.
Diana Spencer Was A Princess Not Born But Made
Diana Frances Spencer was not born a royal but she was indeed born into a life of privilege, prestige, and nobility. She was born the third Spencer child on July 1, 1961, in Norfolk, England, and was described as shy yet creative.
Growing up, Diana Spencer attended finishing school in Switzerland before moving to London, where she took a series of low-paying jobs as a hostess, nanny, and cleaner until finding work as a kindergarten teacher. Her love for children — which later would be significantly reflected in her charity work — made teaching rewarding for her and she continued to work as a teacher until she became engaged to Prince Charles of Wales in 1981.
She received the title Lady Diana Spencer when her father inherited his Earldom in 1975. But after she married the eldest child to the Queen of England, Prince Charles, she became Diana, Princess of Wales.
Her profile inevitably rose as Britain's new princess but her modest background, though one of nobility, made her a seemingly grounded figure. Still, the made-to-be princess was never truly able to escape the prying eyes of the public — or the ruthless press.
Princess Diana's Controversies With The Crown
Princess Diana's youth, natural charm, and down-to-earth beauty quickly made her a media darling in the U.K. while her impeccable yet sometimes rebellious style cemented her as an international fashion icon.
She was also determined to forge her own path in the monarchy and to shirk off some of those more conservative traditions in favor of being a more accessible public figure.
During her wedding to Prince Charles, which was televised before 750 million viewers, she refused to promise to "obey" him in their vows. Princess Diana had two sons with Prince Charles, William and Harry, and she resolved to give them as normal a childhood as possible, which included waiting in line to see Santa at a department store.
But in 1992, the royal couple called publicly announced their separation in what many dubbed as "the divorce of the century."
The royal separation rocked England to the core and shook up the Crown itself. In a now infamous interview with BBC's Panorama in 1995, the Princess of Wales candidly revealed her personal struggles with depression and the Royal family, which made her all the more beloved by the public, though not with the Crown.
The divorce was finalized in 1996, but Buckingham Palace tried to deny it publicly. "All the details on these matters," the Palace announced, "remain to be discussed and settled. This will take time."
Despite severing her ties to the British Crown, Princess Diana remained a notorious figure across international tabloids. The press hounded her every move and she became a fixture in newspaper headlines that mostly focused on the newly-divorced ex-princess' rumored love interests.
Her Numerous Philanthropic Endeavors
Aside from her rocky marriage to Britain's future king and her high-profile escapades in the press, Lady Diana was also known for her humanitarian work.
As the Princess of Wales, Diana participated in public appearances at hospitals and schools and became heavily involved in a variety of charitable efforts, including the protection of animals to issues surrounding children, the elderly, homelessness, and addiction.
Princess Diana paid particular attention to those suffering with HIV/AIDS, landmines, cancer, leprosy, and refugees, many of who fell outside the usual scope of royal concern. In aiding these causes, she became a patron of several organizations, including the British Royal Cross and the Landmine Survivors Network and was the president of Great Ormond Street Hospital for Children from 1989 until her death.
She opened the Landmark Aids Centre in London in 1989, a controversial act at a time when it was still unclear to the public at large whether the disease could be transmitted through physical contact alone. She famously hugged an AIDS patient while visiting an English hospital, and did the same when visiting a hospital treating persons with leprosy in Indonesia the same year. Her decision to touch people afflicted with isolating diseases humanized them and helped to destigmatize these illnesses.
Her most famous humanitarian effort was in opening the U.K.'s first HIV/Aids unit in April 1987.
The media and public went into a frenzy when Princess Diana was seen shaking the hand of a man with HIV/Aids without wearing gloves. This was a simple yet powerful gesture that challenged the stigma around patients who suffered from HIV/Aids and went a long way in reducing the societal misconceptions about those who live with these conditions.
Immediately after her divorce from Prince Charles, Princess Diana resigned from her duties at more than 100 charities in order to focus her efforts more effectively toward six.
Some of the organizations she remained affiliated with included Centrepoint, an organization that provides support and accommodation to the homeless, Leprosy Mission England, and the National AIDS Trust.
Eventually, Diana focused her efforts toward the issues of mental health, having struggled with depression and bulimia herself for many years.
The People's Princess Is Killed In A Car Accident
The paparazzi's obsession with her eventually led to Princess Diana's death.
In 1997, she met Dodi Fayed, the Egyptian son of billionaire businessman Mohamed al-Fayed, who owned Harrods luxury department stores. The pair were photographed enjoying vacations on the French Riviera aboard Fayed's family yacht over the summer before her death.
On Aug. 30, 1997, Diana and Fayed arrived in Paris fresh off of their trip to the French Riviera. That evening, they visited the private Imperial Suite at the Hôtel Ritz for dinner and then close to midnight, snuck out of the hotel to avoid the paparazzi waiting out front.
The couple jumped into the back seat of a Mercedes S-280 limousine and to further evade the paparazzi, even sent a decoy limo to the front of the hotel.
Nonetheless, the photographers quickly caught sight of the Mercedes carrying the couple. The driver sped up, trying to lose the motorcycles trailing them.
In an effort to outrun the photographers, the car collided with a concrete pillar in the Pont de l'Alma tunnel. The crash was so fatal that Fayed and the driver died on site. Princess Diana, meanwhile, was still conscious when medics arrived on the scene. She reportedly mumbled, "Oh my God" and "Leave me alone" as she was rushed to the hospital.
But the injuries she sustained during the accident proved inoperable. At 4 a.m. on Aug. 31, 1997, the princess was pronounced dead. She was 36 years old.
Princess Diana's tragic death was publicly mourned by millions the world over. Two billion people tuned in to watch Princess Diana's funeral and to grieved the loss of a woman who tried her best to stay true to herself in spite of the expectations thrown upon her by royal customs. She was a woman determined to use her privilege to help people.
---
After perusing these pictures of Princess Diana, check out this list of the seven greatest humanitarians. Then, enjoy these little-known stories of female vigilantes.