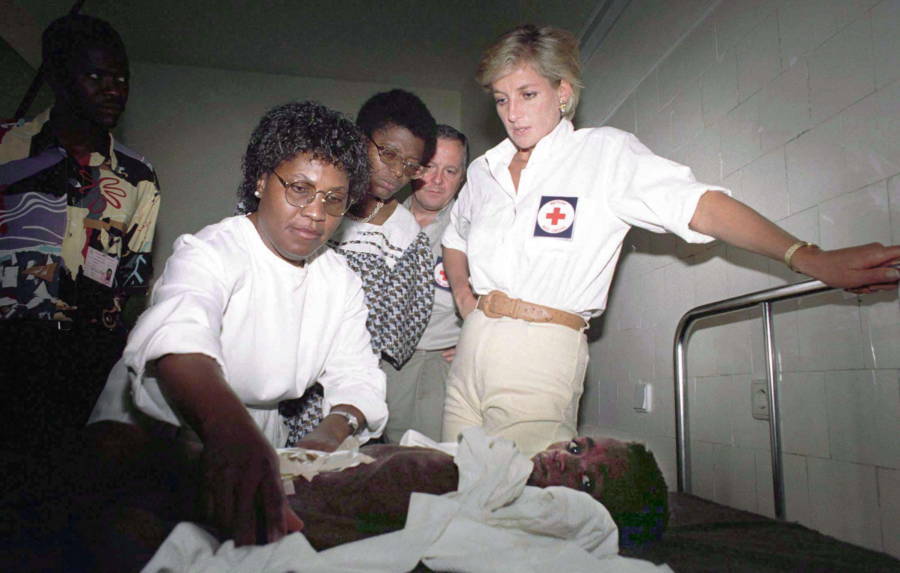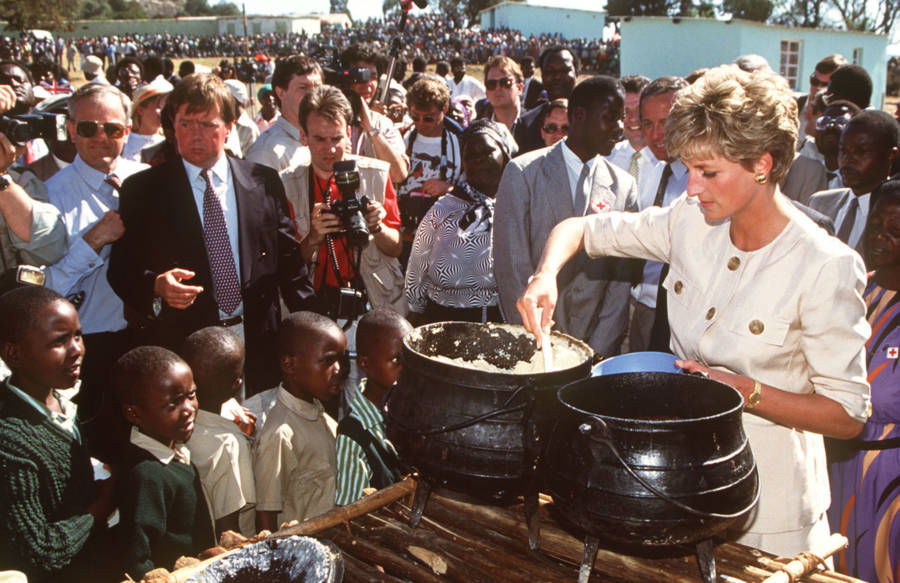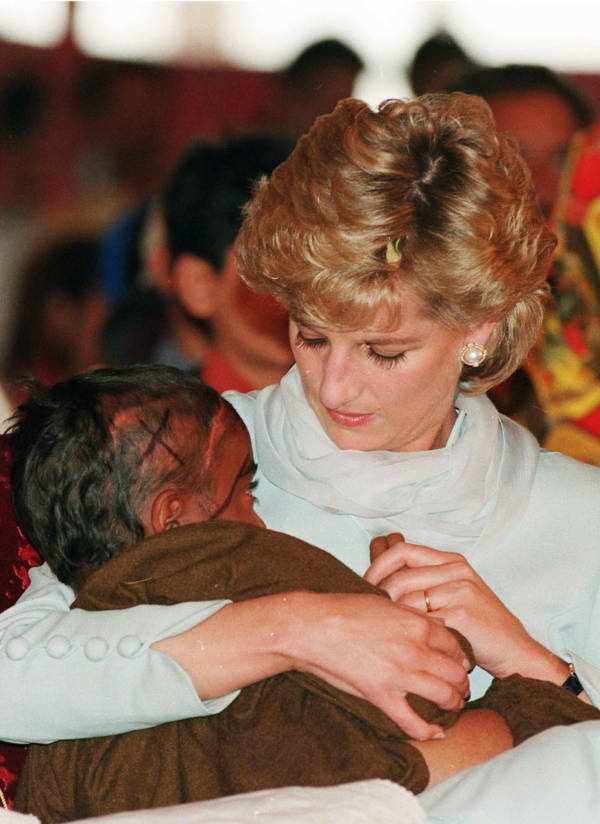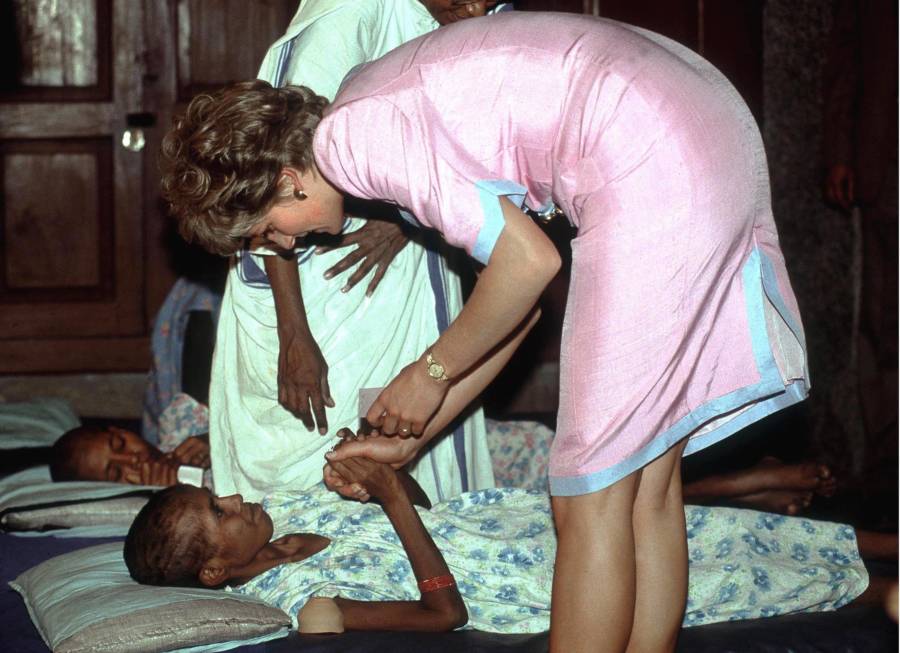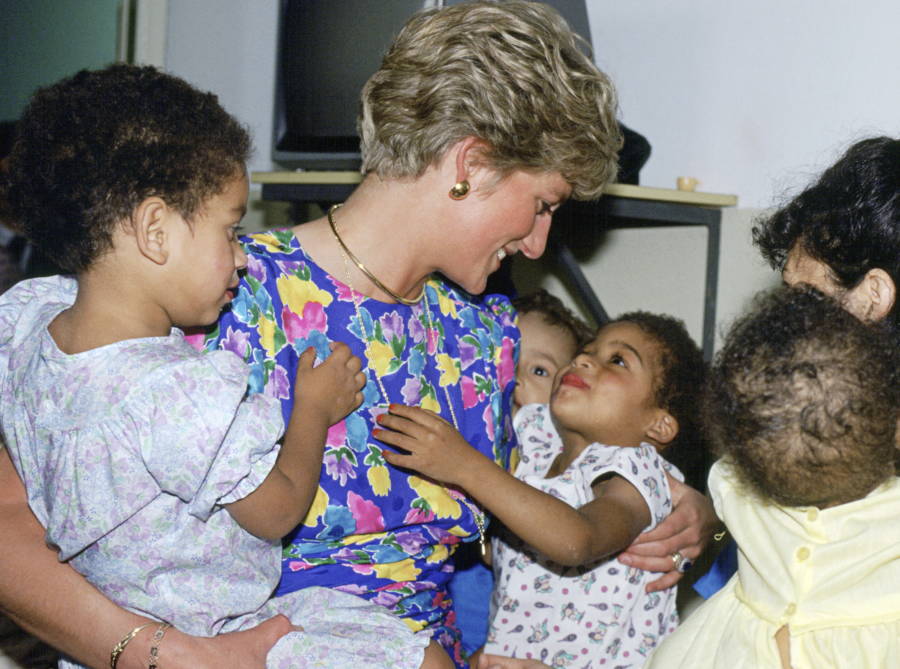 Jayne Fincher/Getty Images
Anwar Hussein/WireImage/Getty Images
Jayne Fincher/Getty Images
Lord Snowden/Prescott-Pickup & Co. Ltd via Joe Haupt/Flickr
Jayne Fincher/Getty Images
Lord Snowden/Prescott-Pickup & Co. Ltd via Joe Haupt/Flickr
Born into a life of privilege, prestige, and royal ancestry on July 1, 1961, Diana Spencer was said to be a shy child with artistic inclinations. Appointed Lady Diana following her father's inheritance of the title Earl of Spencer in 1975, she went off to finishing school in Switzerland before moving to London, where she took a series of low-paying jobs as a hostess, nanny, and cleaner until finding work as a kindergarten teacher. Diana's love for children made the work rewarding, and she continued there until eventually becoming engaged to Prince Charles of Wales in 1981.
Perhaps best known for this marriage that made her a princess, and as the subject of several royal scandals, Diana's humanitarian work is what continues to serve the world long after her death in 1997.
As princess, she participated in public appearances at hospitals and schools, and became heavily involved in a variety of charitable efforts, supporting causes ranging from the protection of animals to issues surrounding children, the elderly, homelessness, and addiction.
Diana's most extensive areas of work were in the areas of HIV/AIDS, landmines, cancer, leprosy, and refugees, many of which fell outside the usual scope of royal concern. In aiding these causes, she was a patron of several organizations, including the British Royal Cross and the Landmine Survivors Network, and was the president of Great Ormond Street Hospital for Children from 1989 until her death.
She opened the Landmark Aids Centre in London in 1989, a controversial act at a time when it was still unclear whether the disease could be transmitted through physical contact alone. She famously hugged an AIDS patient while visiting an English hospital, and did the same when visiting a hospital treating persons with leprosy in Indonesia the same year. These documented efforts went a long way in reducing the societal stigmas associated with both conditions.
Immediately after her 1996 divorce from Prince Charles, Diana resigned from her duties at more than 100 charities in order to devote her time to six, which included Centrepoint, an organization that provides support and accommodation to the homeless, The Leprosy Mission, and National AIDS Trust. Eventually, Diana focused her efforts toward the issues of mental health, having struggled with depression and bulimia herself for many years.
Her death in 1997, the result of a car accident in Paris, was publicly mourned the world-over, leaving millions to grieve over the loss of a woman so determined to use her privilege and power for good through selfless acts that went beyond the responsibilities bestowed upon her as princess.
See some of the most incredible Princess Diana pictures in the gallery above.
---
After these Princess Diana pictures and stories, for more good deeds throughout history, check out this list of the seven greatest humanitarians, and these little-known stories of female vigilantes.