Hosted by Baroness Marie-Hélène de Rothschild and her husband Guy, this eccentric evening featured otherworldly costumes, bizarre decorations, and allegedly Satanic symbolism.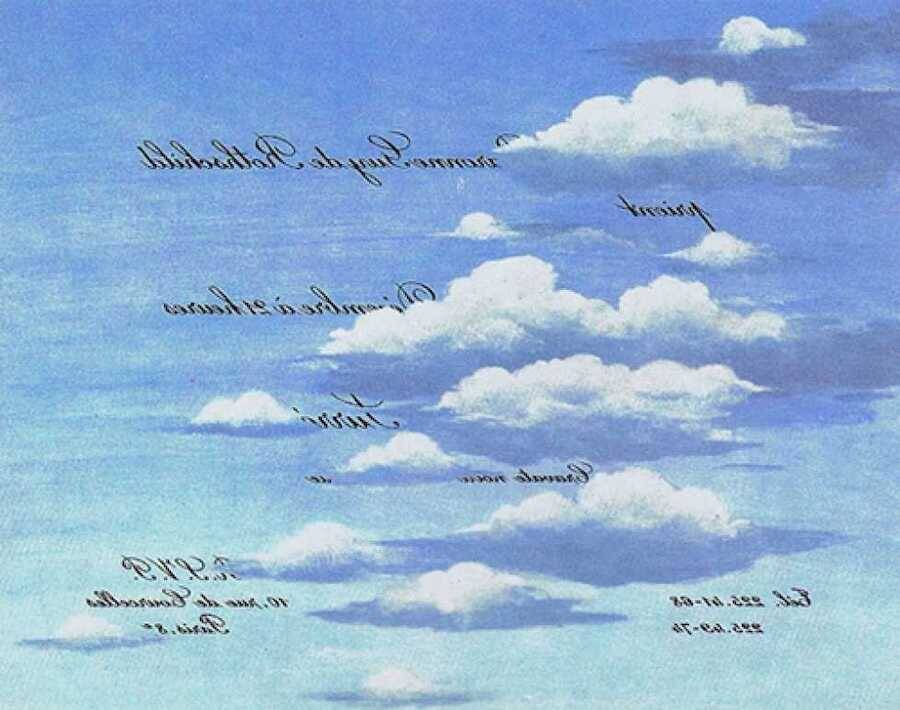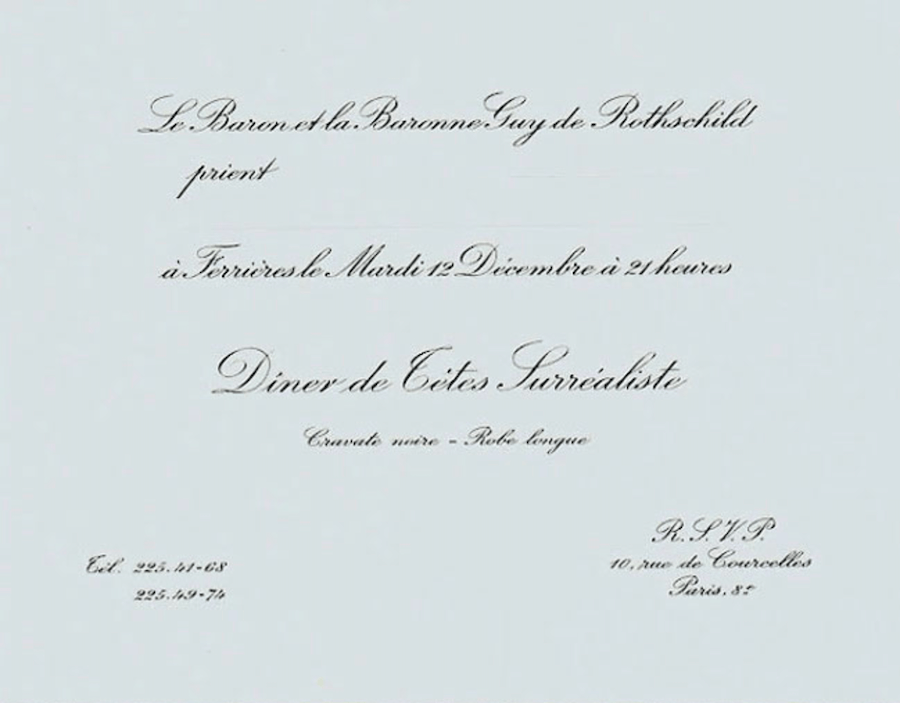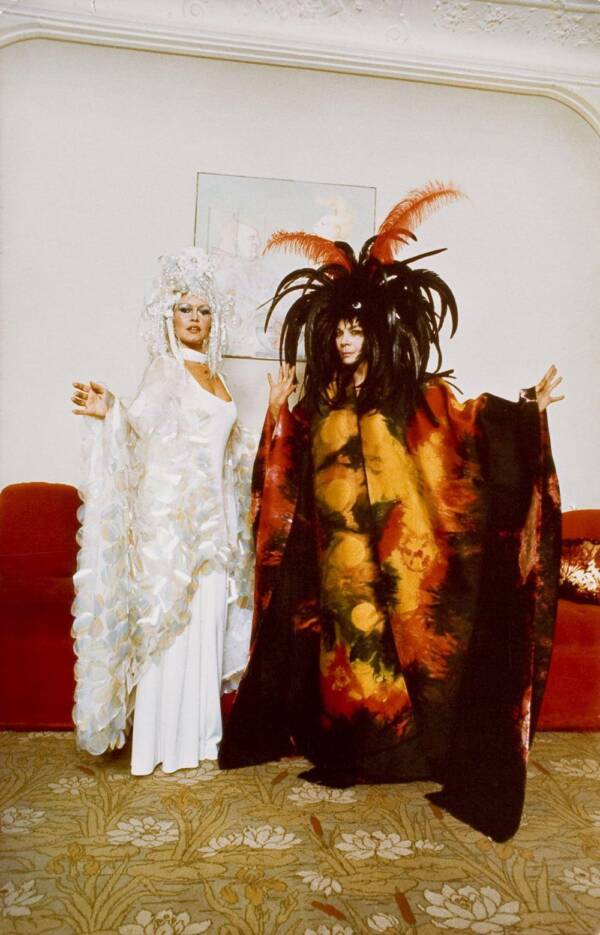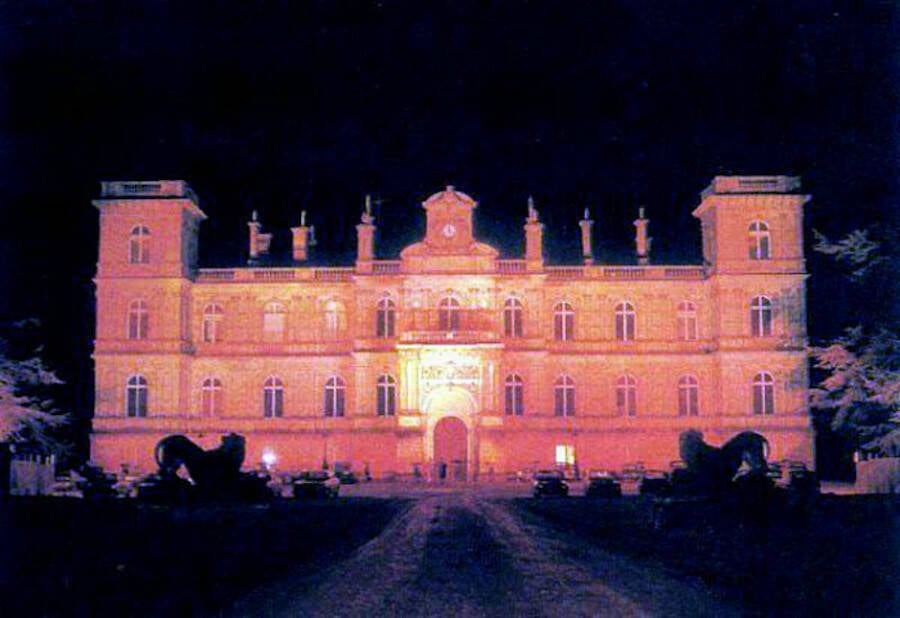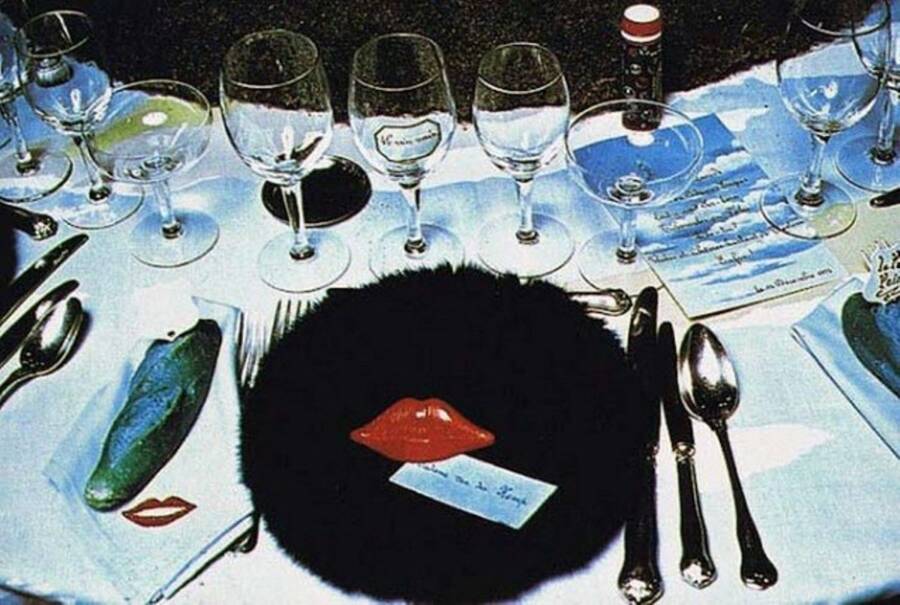 In December 1972, the infamous "Rothschild party" turned reality on its head. Baroness Marie-Hélène de Rothschild organized a Surrealist-themed Ball for an intriguing mix of politicians, bankers, artists, and celebrities at the Château de Ferrières, one of the family's chateaus located about 15 miles outside of Paris.
Were it not for the wealthy Rothschild family's fascinating history, this opulent masked party featuring servants dressed as cats and a dessert shaped like a nude woman may have remained just another ephemeral social gathering.
But because the Rothschilds come from a family that pioneered international finance, funded historical war efforts, and dominates several international industries to this day, conspiracy theories continue to abound about the true nature of the event.
So, what really happened on the night of the Surrealist-themed Rothschild party? Were these merely "high society" people mingling and having a bit of fun? Or was the party a nefarious get-together filled with esoteric symbolism, quasi-Satanic rituals, and the figurative ushering in of a New World Order?
A Brief History Of The Rothschild Family
The Rothschilds dynastic wealth and power began with Mayer Amschel Rothschild, who was born in 1744 in what was then known as the Free Imperial City of Frankfurt. His father, who died of smallpox when Mayer Amschel was only 12, was a money changer and cloth-trader whose clientele included notable figures like Prince William of Hesse.
Mayer Amschel subsequently left rabbinical school to study finance under Jacob Wolf Oppenheimer in Hanover. When he returned to Frankfurt, Rothschild was an expert money trader and seller of rare coins. He met Crown Prince Wilhelm of Hesse, who'd previously patronized his father, and became Court Factor to the prince-turned-king in 1785.
As a banker for the richest man in Europe, Rothschild suddenly became financially secure and started a family. And with increasing connections to European nobles, Rothschild saw the French Revolution as an investment opportunity.
He facilitated monetary transactions for Hessian mercenaries, loaned finances to numerous governments to fund their war operations, accumulated bonds, and expanded his German banking empire.
Rothschild sent four of his five sons to the largest capitals in Europe: Naples, Vienna, Paris, and London. These Rothschilds each started banks in their respective cities, through which they funded wars, charities, and infrastructure projects for the next 150 or so years.
Before Mayer Amschel died in 1812, he banned his female descendants from receiving an inheritance, which forced them to intermarry with their Rothschild cousins in order to remain in the same social strata. Meanwhile, N M Rothschild & Sons Ltd. in London nearly single-handedly financed the British Napoleonic war effort.
The family's wealth also helped finance construction of the Suez Canal, various railways in Europe, and secured a mercury monopoly; a valuable commodity as mercury was then used to refine gold and silver.
And even though the World Wars of the 20th century cost them a pretty penny, the family ultimately continued to thrive thanks to their motto of Concordia, Integritas, Industria, or Harmony, Integrity, Industry.
However, the family's success has long driven envious onlookers to concoct conspiracy theories about dark secrets hiding behind their wealth. They're most often accused of using their wealth to steer the course of the global economy.
Much of the bad faith speculating on this family's dealings has roots in anti-Semitism. However, some criticisms of the Rothschilds are valid. Though they make money from various investments in finance, real estate, mining, and energy industries around the world to this day, they were (and, according to some conspiracy theories, currently are) documented war profiteers.
With their own coat-of-arms, vast wealth, and global influence, it's easy to see why a Rothschild masquerade ball in the isolated French countryside would raise some questions.
With decorative baby dolls, masks resembling all-seeing eyes, and only a few photos surviving from the infamous Rothschild ball, that night in December 1972 still raises eyebrows today. And the Baron and Baroness behind the infamous party were no strangers to controversy.
The Surrealist-Themed Rothschild Ball Of 1972
Baron Guy Édouard Alphonse Paul de Rothschild's 1957 marriage to Baroness Marie-Hélène Naila Stephanie Josina de Rothschild made headlines. Guy and Marie-Hélène were third cousins once removed, and the marriage marked the first time that a high-ranking Rothschild married a non-Jewish spouse. As a result, Guy was forced to resign as president of the Jewish community in France.
The couple was as liberal in their social life as they were in their political life. This was evidenced by their 1972 ball, held at the largest and most decadent 19th-century chateau in all of France — namely, the Château de Ferrières, built for Baron James de Rothschild in the 1850s.
"Build me Mentmore, but twice the size," the Baron reportedly told architect Joseph Paxton. The Baron was making reference to the Mentmore Towers in Buckinghamshire, which served as the inspiration for the Château de Ferrières, and was later used for the eerie "masked ball" scene in Stanley Kubrick's Eyes Wide Shut. With 80 bedrooms, 11.5 square miles of forest, and an 80,000-volume library, the chateau is nothing if not impressive.
In 1959, shortly after she married Guy, Marie-Hélène refurbished the chateau. Thereafter, it became a hedonistic hub for high society. From artists, designers, and Hollywood royalty to actual royalty, figures like Yves Saint Laurent, Brigitte Bardot, and Grace Kelly frequently hob-nobbed with the world elite.
But on Dec. 12, 1972, the Surrealist Ball blew all of her previous events out of the water.
Invitations — "black tie, long dresses & surrealist heads" — were not only cryptic but written backward so they had to be read in a mirror. As the sun began to set and guests arrived, the floodlights made the chateau appear as if it was on fire. Servants inside, meanwhile, were dressed as cats and stationed along the main staircase.
Guests were ushered into a maze of cobwebs, with helpful "cats" leading lost guests to their tables. The dinner plates were fur-covered, and the tables were littered with plastic baby dolls and taxidermied tortoises. Menu items included "sir-loin," soup described as "extra-lucid," and goat's cheese roasted in "post-coital sadness."
Dessert was a nude woman made entirely of sugar, which was laid on beds of roses. Of course, the costumes worn by attendees were just as bizarre. While he designed many of them, surrealist painter Salvador Dalí didn't wear one himself. Marie-Hélène, for her part, wore a giant stag's head adorned with real diamonds.
Actress Audrey Hepburn wore a birdcage. Perfumer Hélène Rochas wore a gramophone. Another guest had her face covered by an apple, in allusion to Magritte's painting The Son of Man — while someone else dressed like a sliced up version of the Mona Lisa.
Ultimately, whatever happened within those walls or in the forest behind the chateau remains a mystery. The Surrealist Rothschild Ball may well have merely been an eccentric evening for high-society to let loose. There are, however, several conspiracy theories suggest that the event was more than it appears.
Conspiracy Theories Surrounding The Masked Ball
While there is little evidence to support any of the more bizarre claims surrounding the Surrealist Rothschild ball, conspiracy theorists claim it was riddled with Satanic messages. These theorists point to several alleged occult symbols scattered throughout the event — starting with the invitations.
According to ancient beliefs about devil-worshipping, "inversion", the transposition of letters or sacred Christian symbols, indicates the presence of demonic rituals. The "inverted" invitation is often pointed to as definitive evidence of the evil nature of the ball, but there's no evidence to suggest that any sort of ritual (devil-worshipping or otherwise) took place.
Some claim that the ball was full of Freemason and Illuminati imagery, such as the chateau's black-and-white checkered floors. It's actually true that checkered floors are symbolic of the Freemasons, but the Order traces this symbol back to Ancient Egypt where it represented the "good & evil" duality of life.
As for the maze that greeted arriving guests, it's thought to symbolize life's quest for wholeness and a return to our divine source.
Others have pointed to the disturbing dolls that decorated the tables as a nod to human sacrifice, but there is no evidence to back these claims.
It's no coincidence, however, that actress Marisa Berenson who attended the dinner would later be cast in Stanley Kubrick's Barry Lyndon. Nor is it happenstance that the director filmed his own masked ball at the Rothschild's Mentmore Towers property in Buckinghamshire for his final film Eyes Wide Shut, which contains eerie echoes of the 1972 ball.
There's no shortage of conspiracy theorists who suggest that this party was the Rothschilds' way of sending a "secret message" indicating that they intended to "rule the world." And while it's more likely that the motive of this Surrealist Ball was to be as eccentric as possible, conspiracy theorists view the theme itself as a clever alibi.
In the end, it seems as though you had to be there — and be invited to the club — in order to find out the whole truth.
---
After learning about the Rothschild Surrealist Ball of 1972, read about the glamorous and gruesome history of the masquerade ball. Then, learn about the four most enduring conspiracy theories.