You'd have to be crazy to let six angry bulls chase you, but that's exactly what happens at the San Fermin festival.
You'd have to be crazy to run 825 meters—more than eight football fields—with a herd of bulls racing beside you. Yet every year, millions of people from around the world gather at the San Fermin festival in Pamplona, Spain to watch the encierro, or the running of the bulls.
Each encierro begins at the Calle Santo Domingo corral. During each run, six Spanish fighting bulls, called "Jandillas," and six steers are released from the corral. A series of rockets alert the runners of the bull's position, and then the race is on! Wearing white clothing and red bandanas around their necks, runners sprint through the streets of the Spanish city with the dangerous bulls at their heels.
Check out these pictures from the first few days of the San Fermin festival: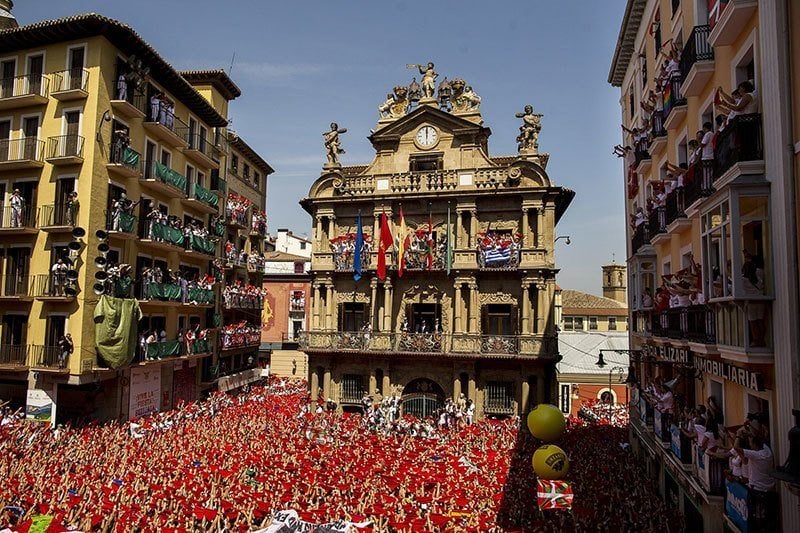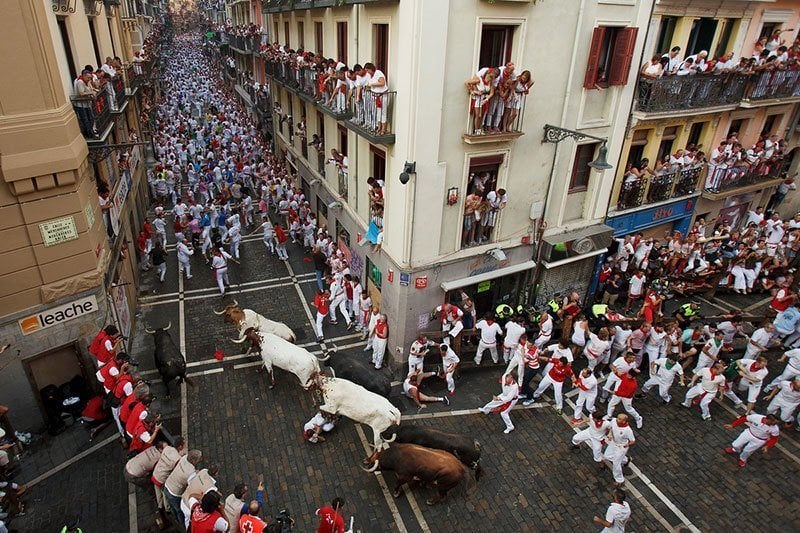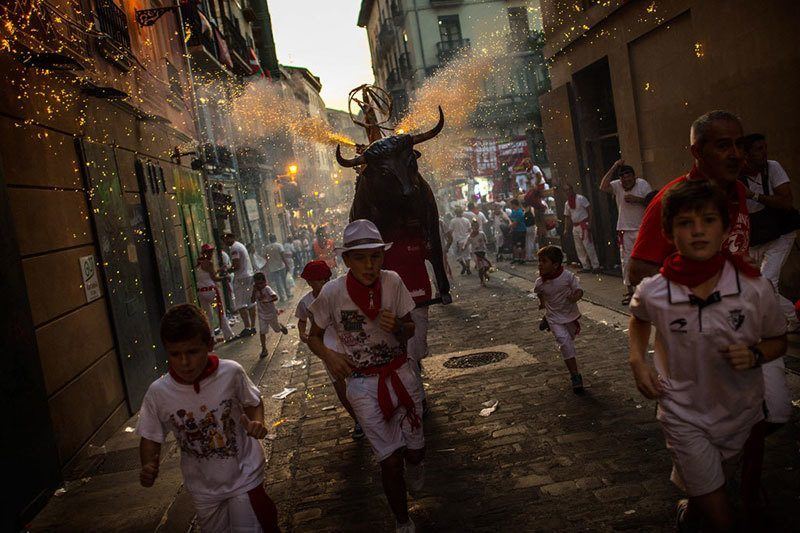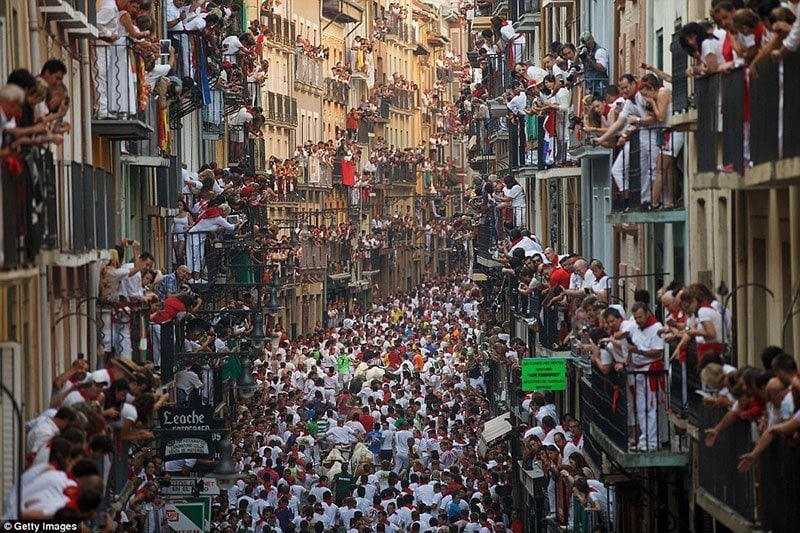 And while Ernest Hemingway's 1926 classic The Sun Also Rises, greatly popularized the tradition--at least in the United States--encierro is steeped in centuries of history. Some have traced the event as far back as the 13th century, with people joining the run some time during the 19th century.
The festival lasts from July 6-14 and includes a number of events and traditions meant to honor San Fermin, the patron saint of Navarra, but it is the running of the bulls that draws the largest crowds. As expected, not all runners make it out of the track in one piece. In 2015 alone, at least three people have been gored by the Jandillas, and many more have been treated for bruises and scrapes.
For more information on the history behind the running of the bulls, check out this short clip: