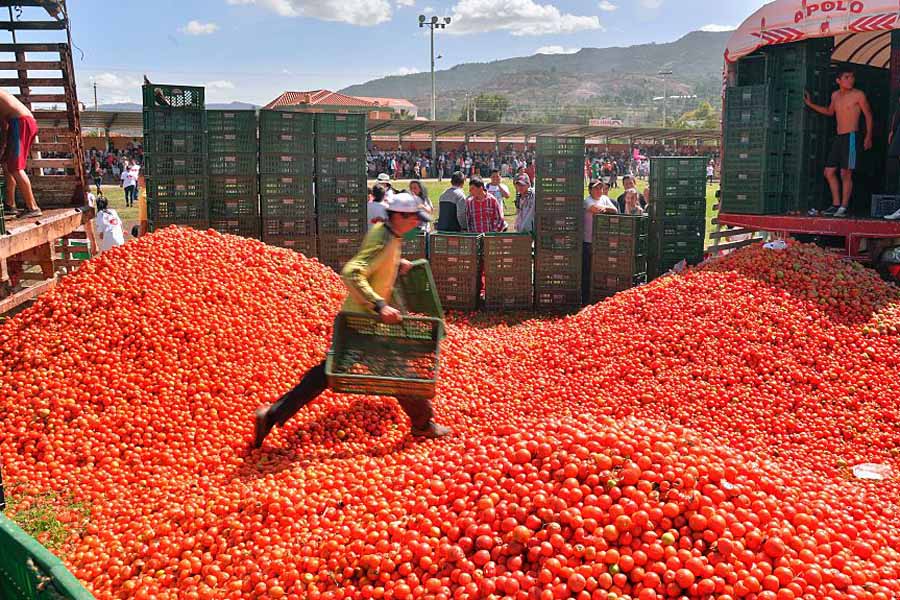 GUILLERMO LEGARIA/AFP/Getty Images
---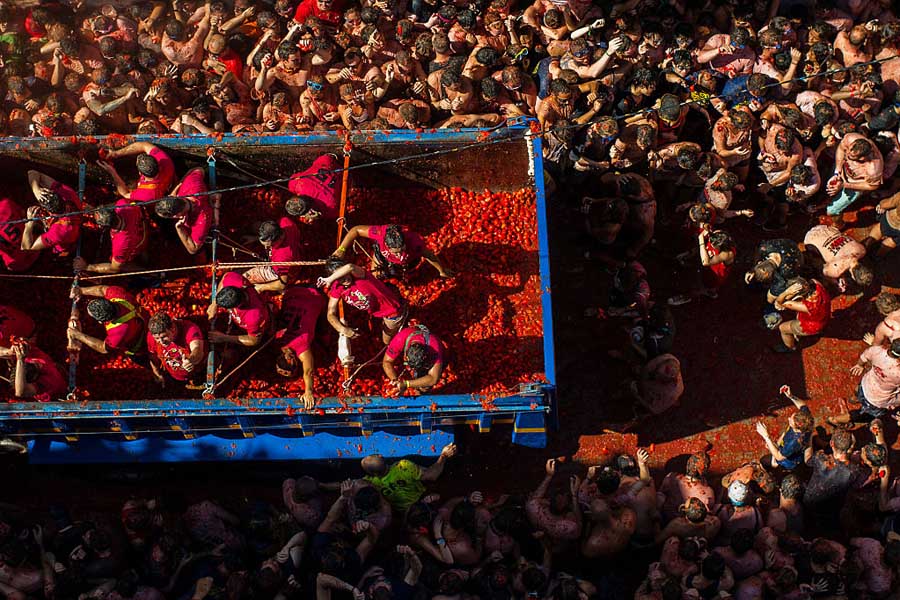 ---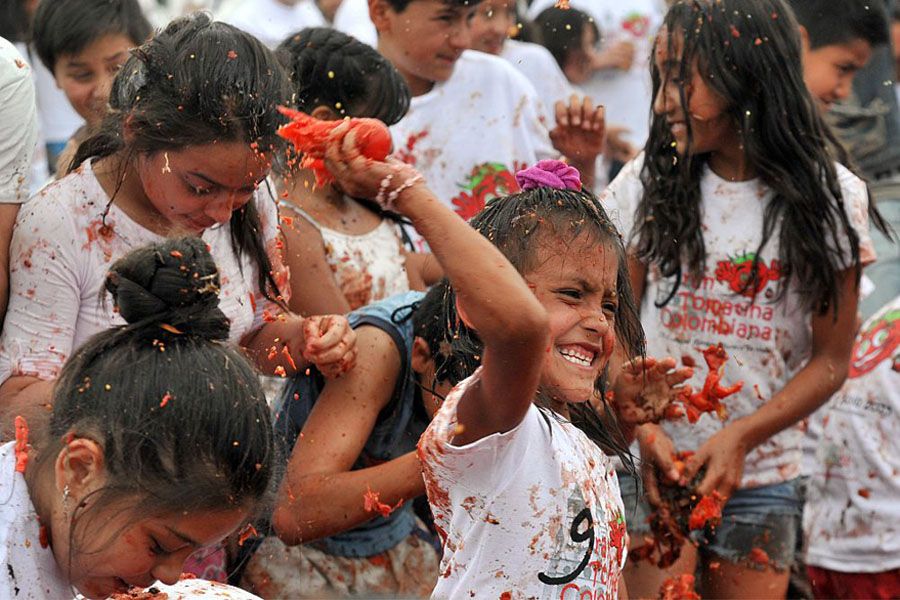 GUILLERMO LEGARIA/AFP/Getty Images
---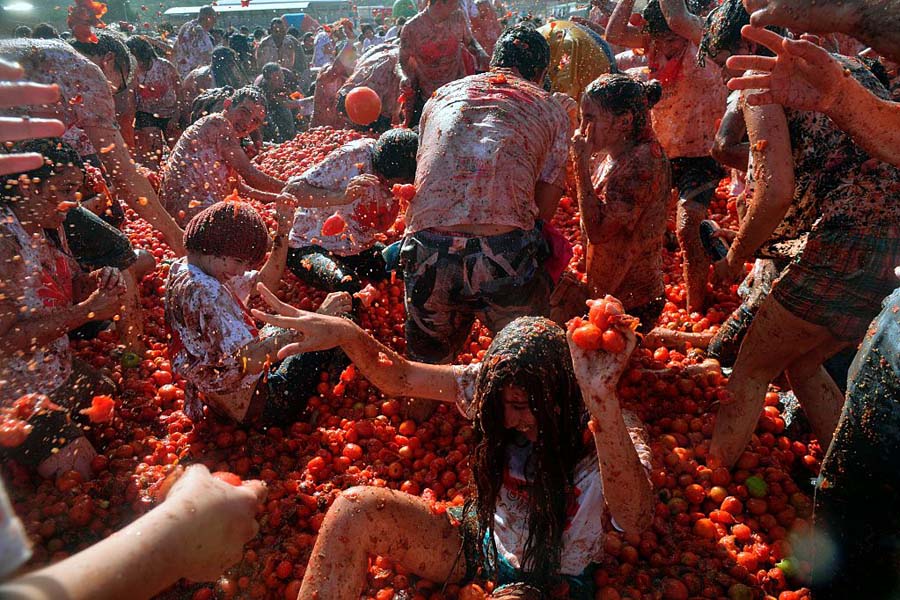 GUILLERMO LEGARIA/AFP/Getty Images
---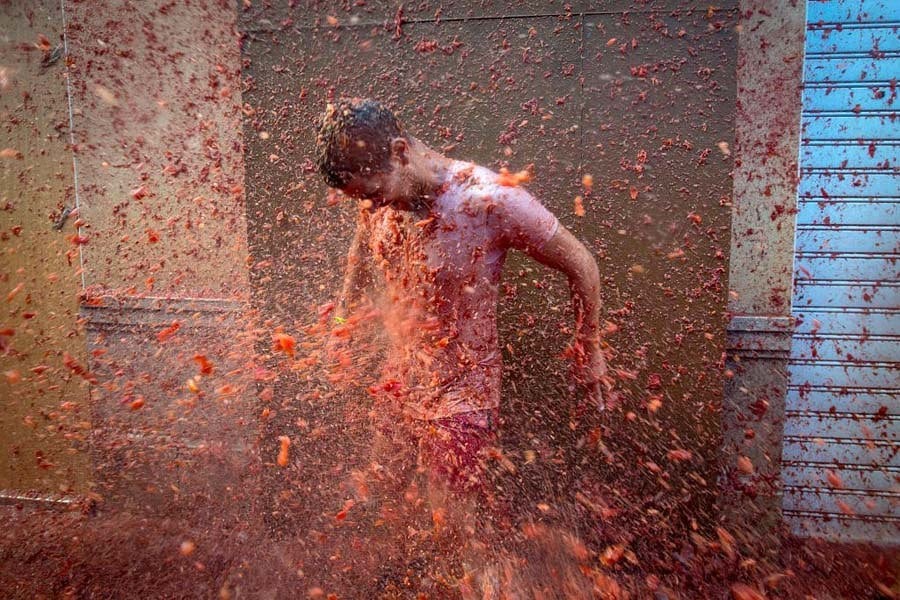 BIEL ALINO/AFP/Getty Images
---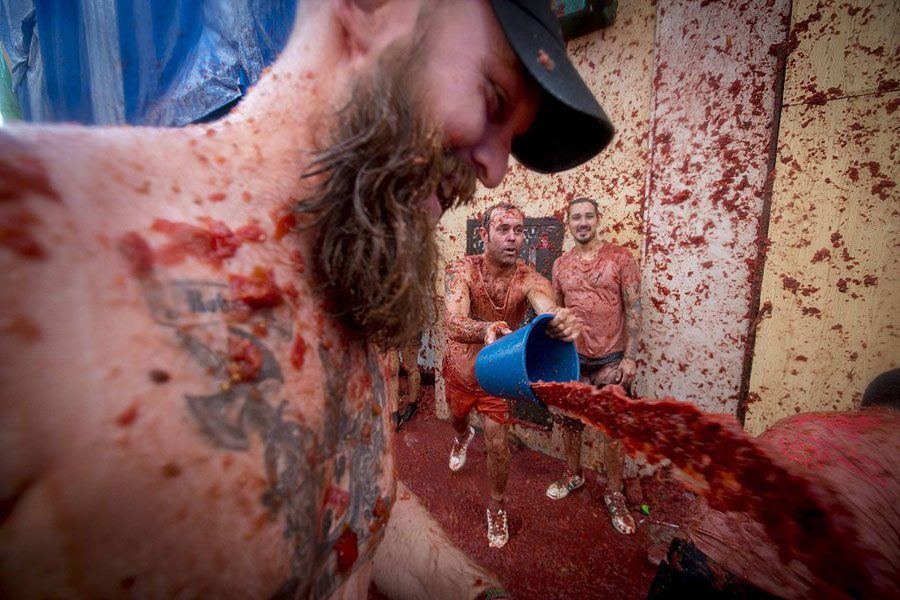 BIEL ALINO/AFP/Getty Images
---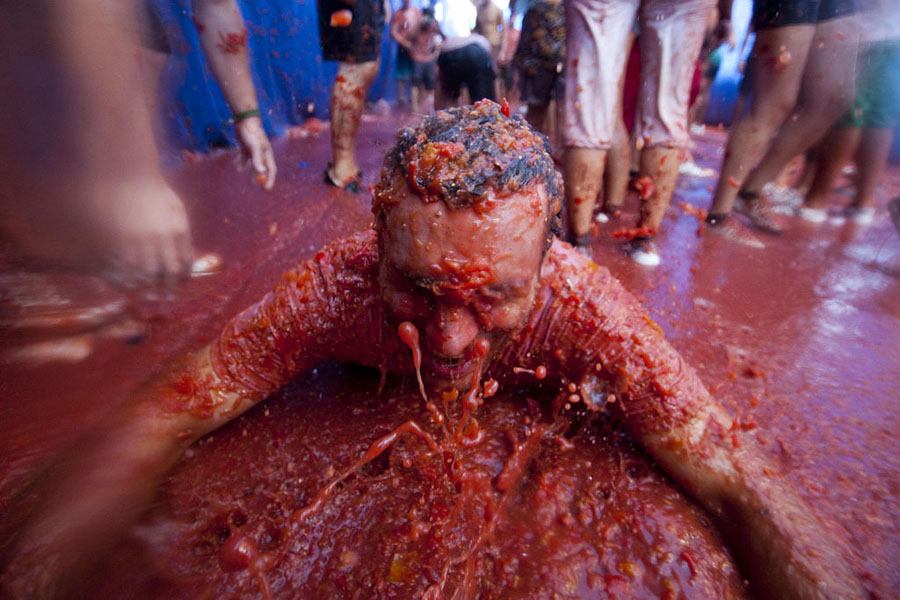 Biel Alino/AFP/GettyImages
---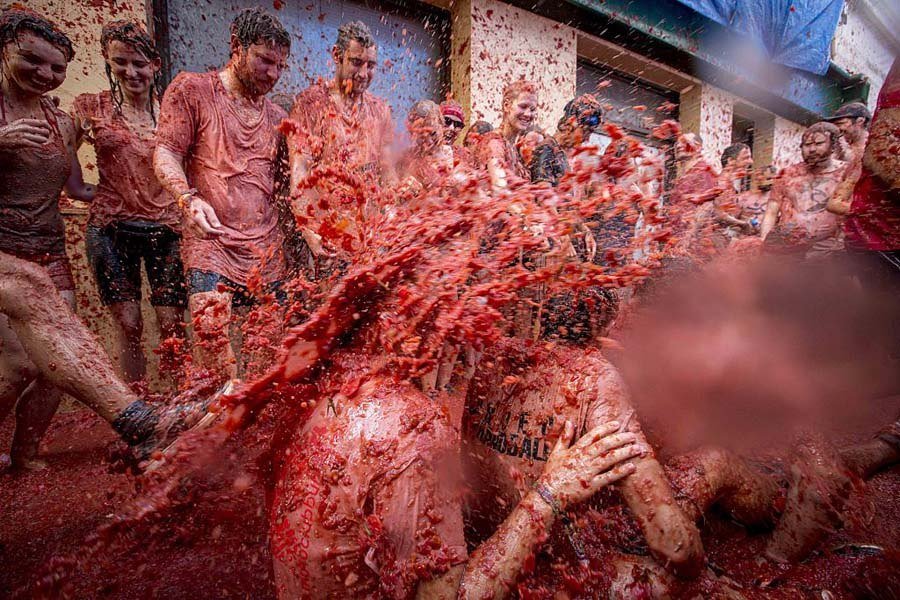 BIEL ALINO/AFP/Getty Images
---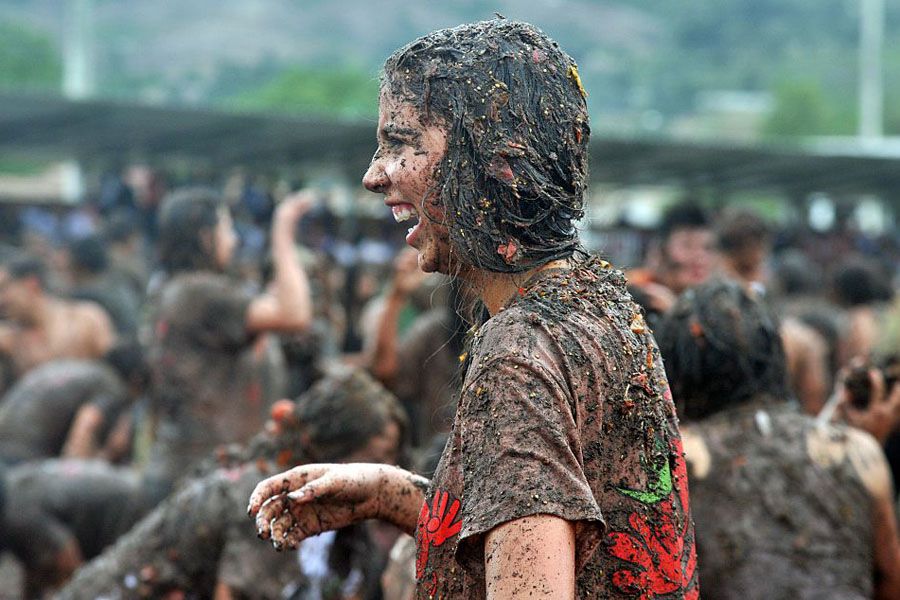 GUILLERMO LEGARIA/AFP/Getty Images
---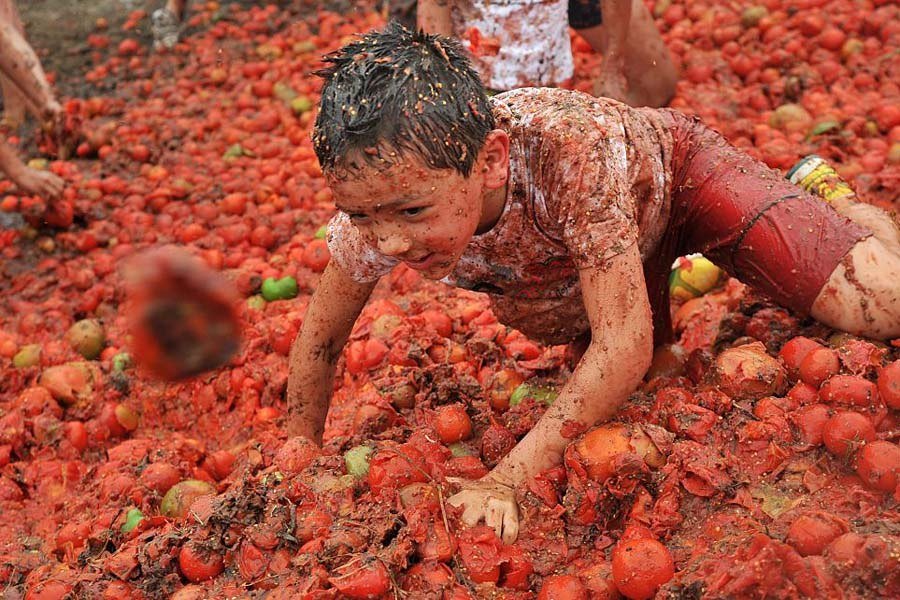 GUILLERMO LEGARIA/AFP/Getty Images
---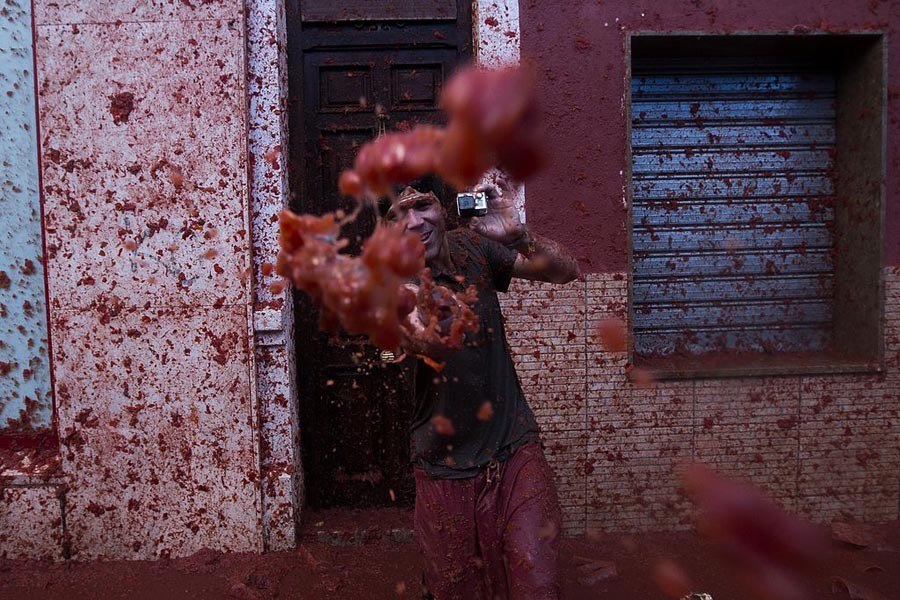 GABRIEL GALLO/AFP/Getty Images
---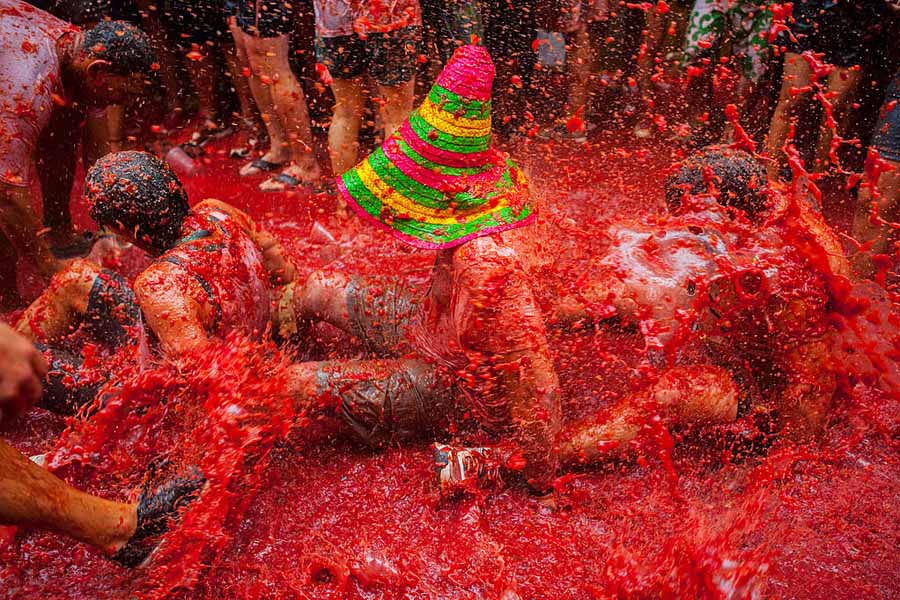 ---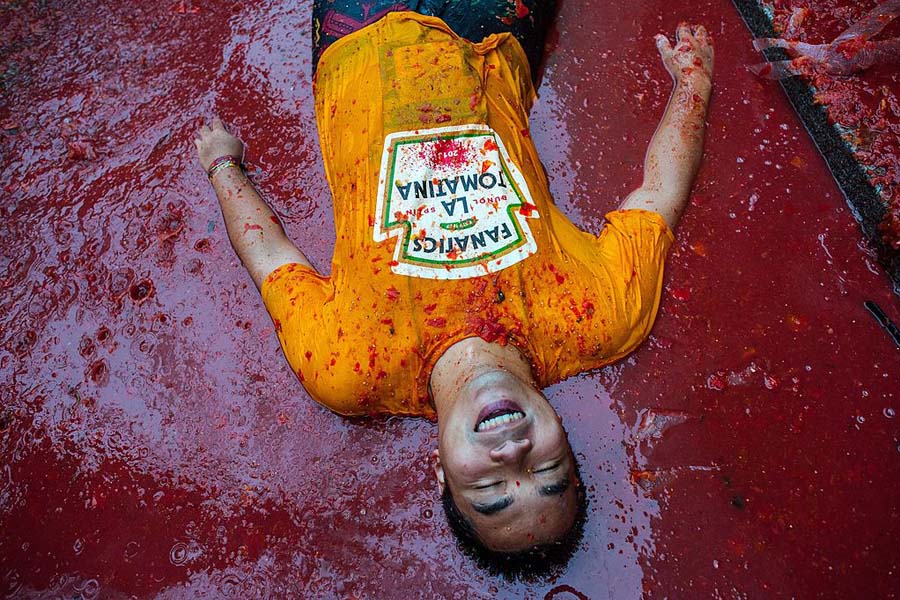 ---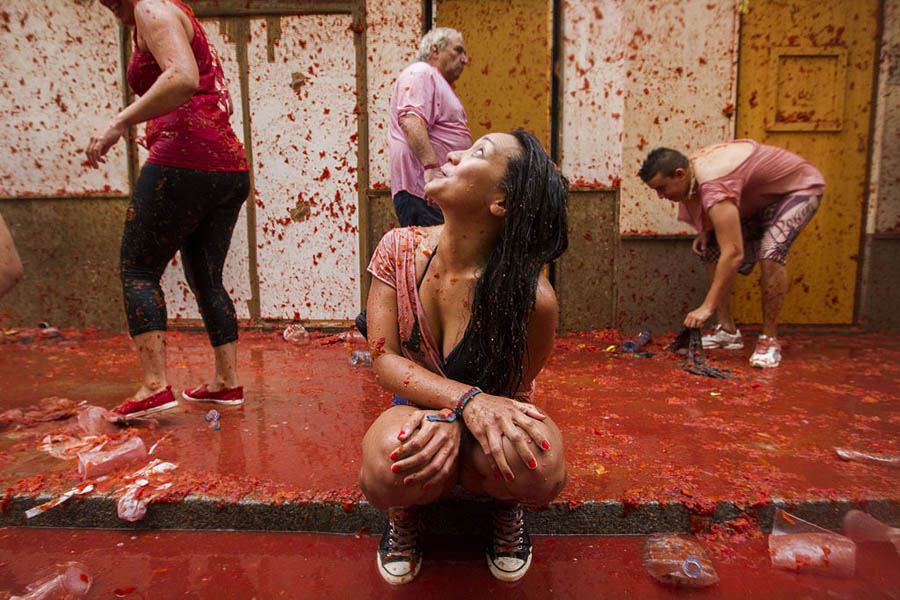 GABRIEL GALLO/AFP/Getty Images
---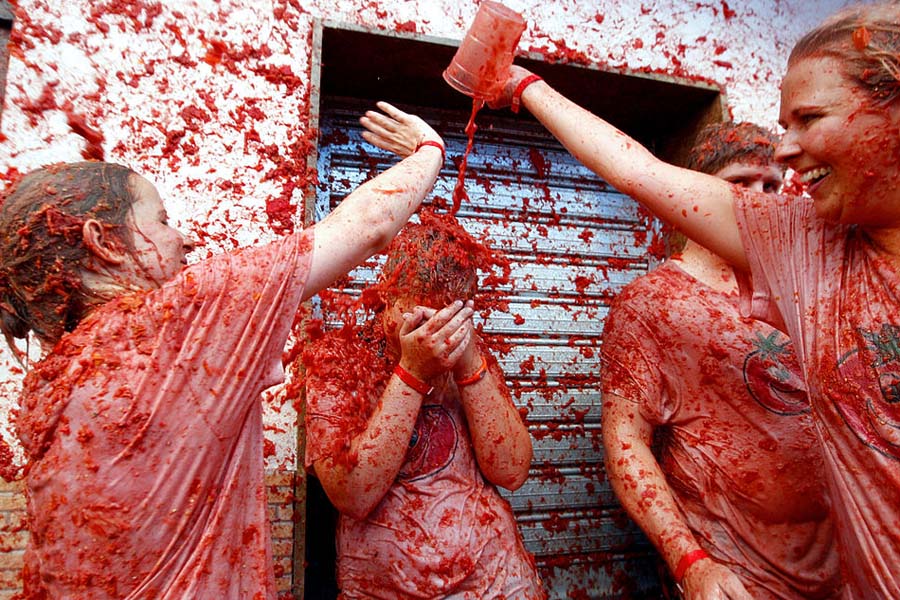 Biel Alino/AFP/Getty Images
---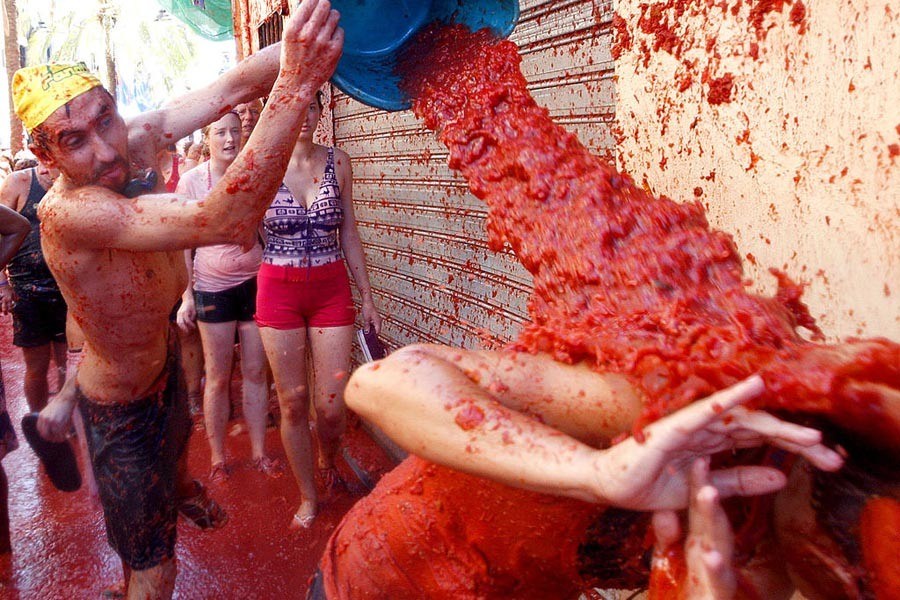 Biel Alino/AFP/Getty Images
---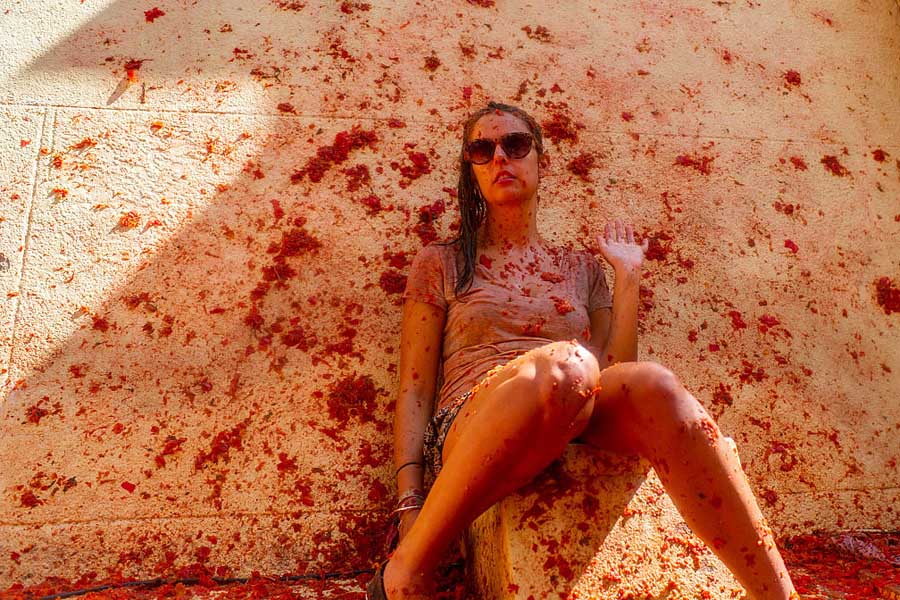 ---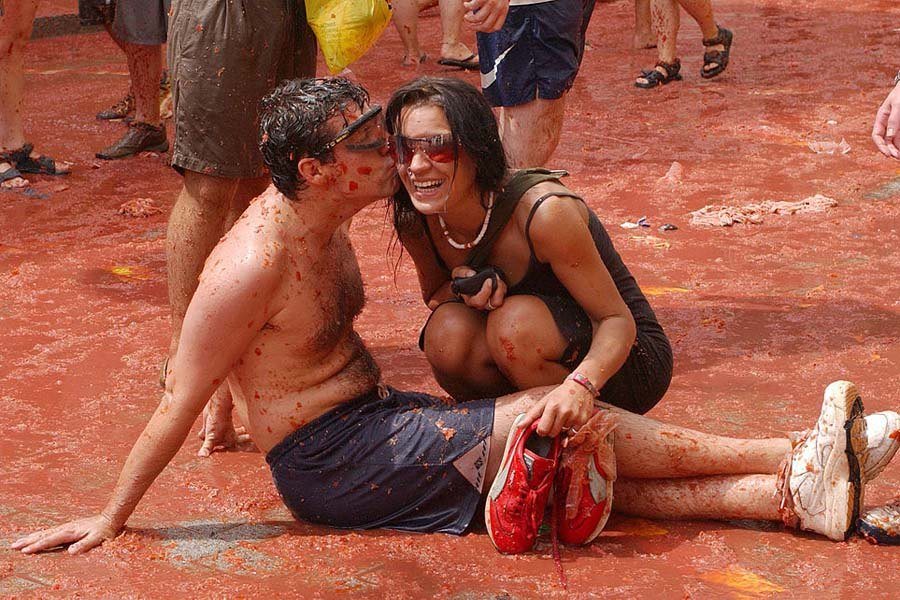 Carlos Alvarez/Getty Images
---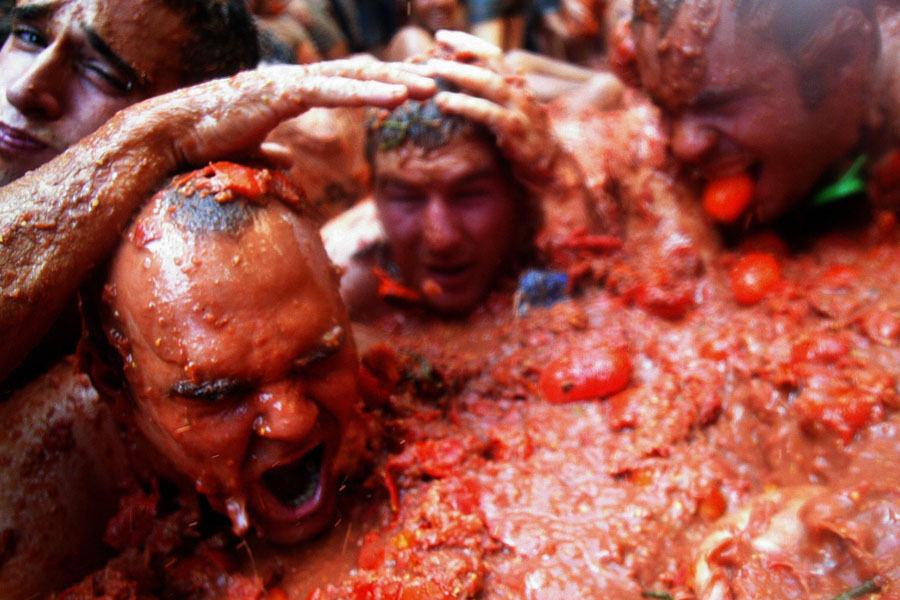 JOSE JORDAN/AFP/Getty Images
---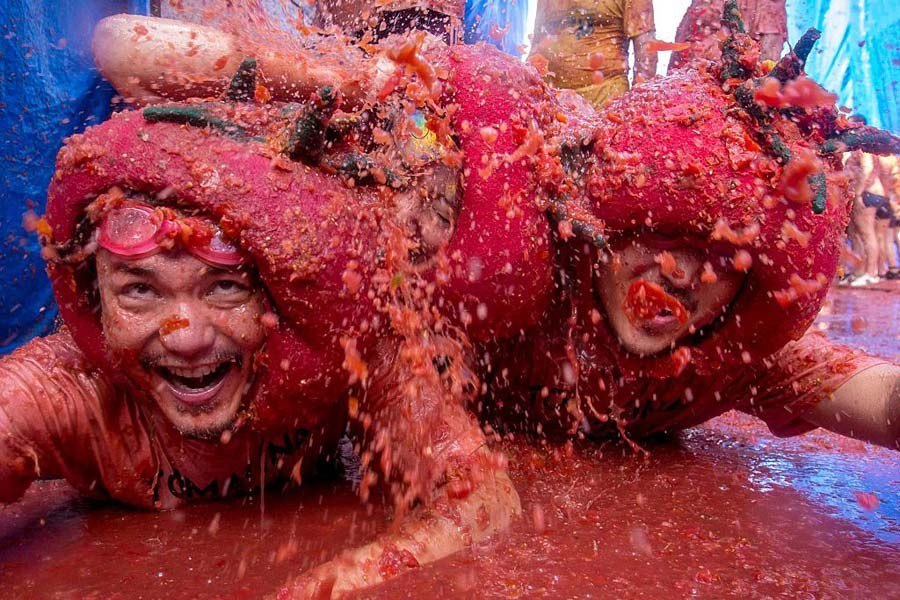 BIEL ALINO/AFP/Getty Images
---
---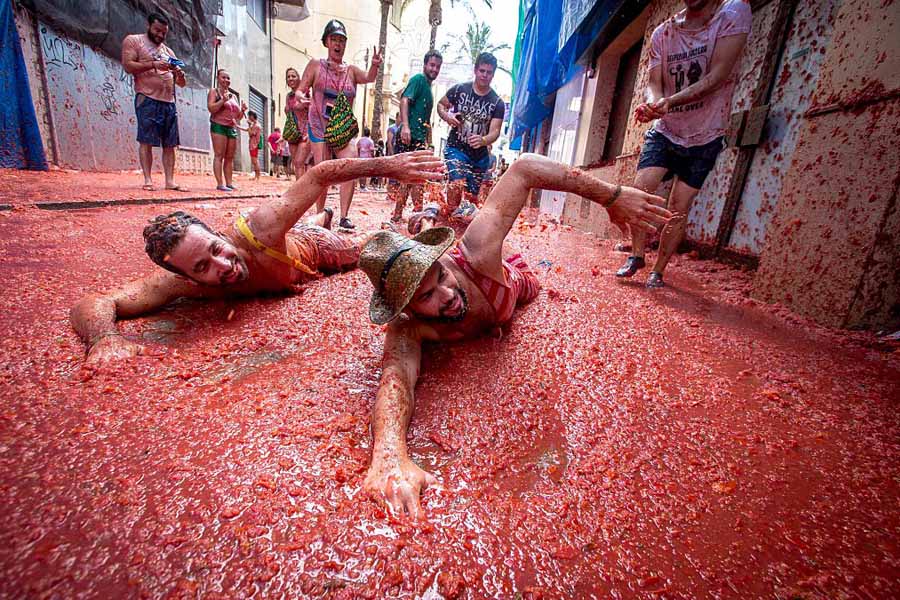 BIEL ALINO/AFP/Getty Images
---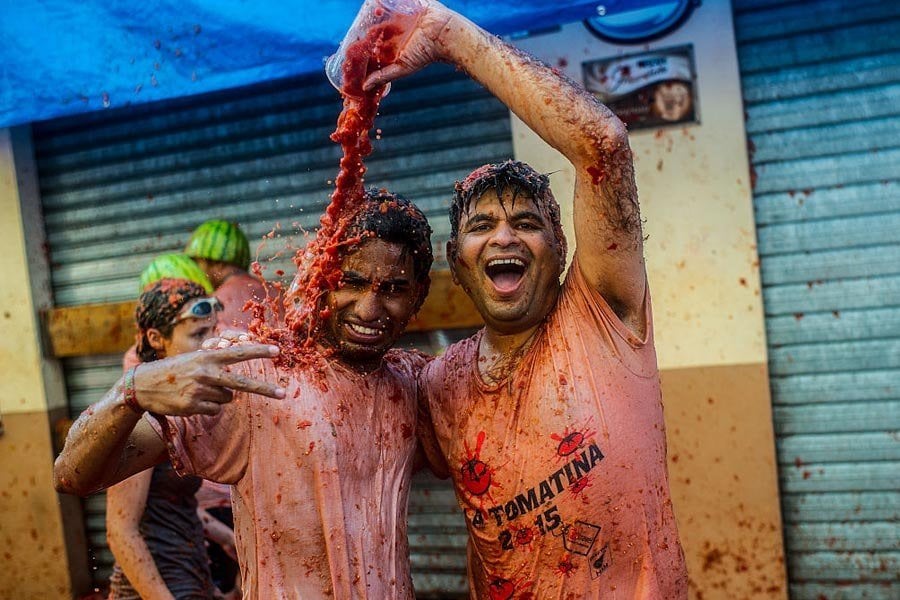 ---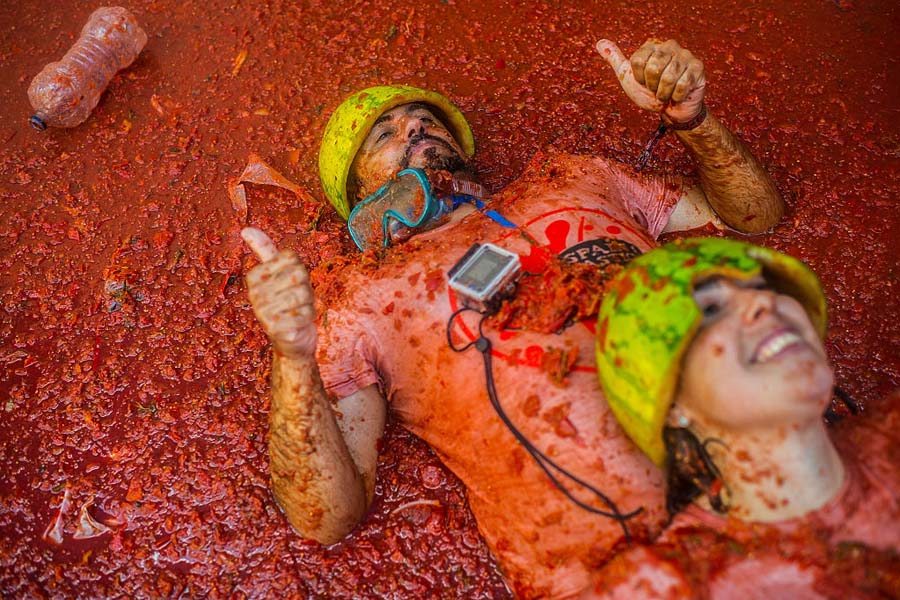 ---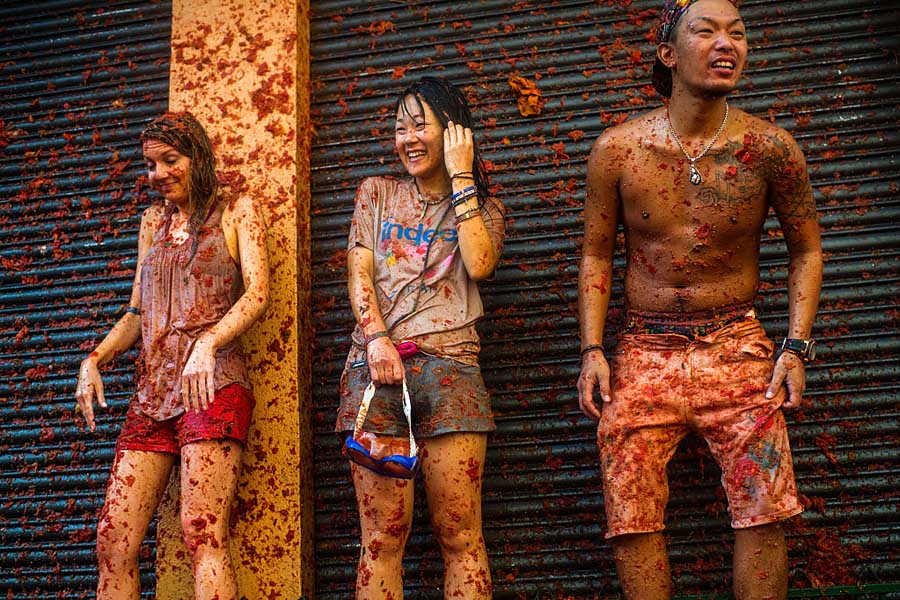 ---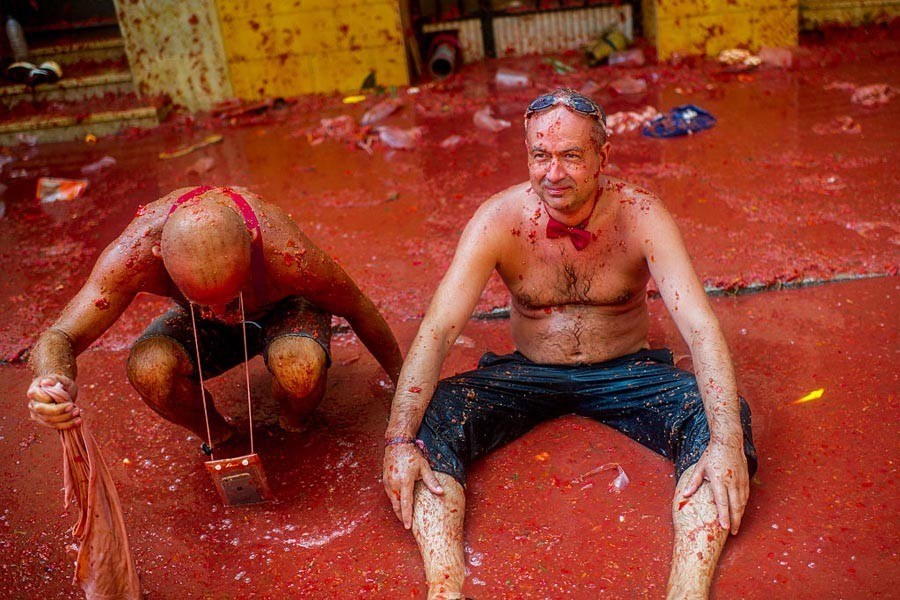 ---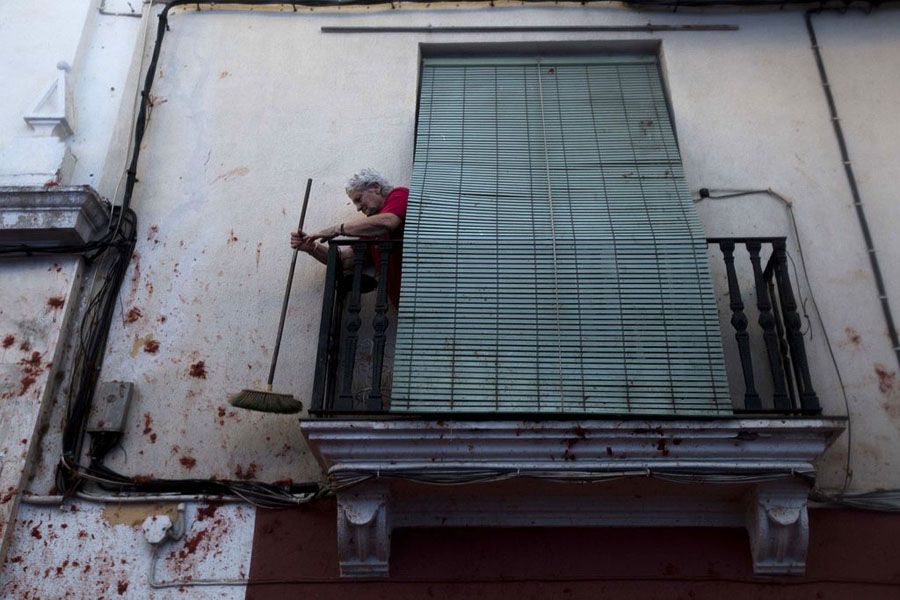 GABRIEL GALLO/AFP/Getty Images
---
Every year on the last Wednesday of August, La Tomatina festival takes over the town of Buñol in Valencia, Spain. Approximately 20,000 people gather to throw around 150 tons of smashed, squashed, and squished tomatoes -- and the result pretty much looks like a horror movie.
Making this massive mess in the streets of Spain has been a tradition since 1944 or 1945, but consensus on the festival's inciting incident remain fuzzy. Popular recollections include a riot where upset townspeople threw tomatoes at councilmen, and a truck turnover that lined the streets with the juicy fruit.
Whatever the cause of the first tomato fight, people had so much fun that they just kept doing it every year. Even though it looks spontaneous, these days you'll need a ticket to participate -- and they're not exactly cheap: A day-trip package plus tickets to the world's biggest food fight will run you £99, or $129 (this is after you pay for transportation to Spain, of course.) The fee includes an invite to the welcome pre-party, a tour guide, and admittance into the Umbracle Terrace nightclub for the after party.
If you can't make it -- or would rather enjoy the idea of Tomatina rather than its messy reality -- the photos above may be right up your alley.
---
Next, see incredible photos of the Spanish festival where people form human towers.