These vintage Soviet propaganda posters represent the peak of Cold War iconography and state-sponsored manipulation.
"If you do a pointless chat, you are helping spying rat" Koretsky, 1954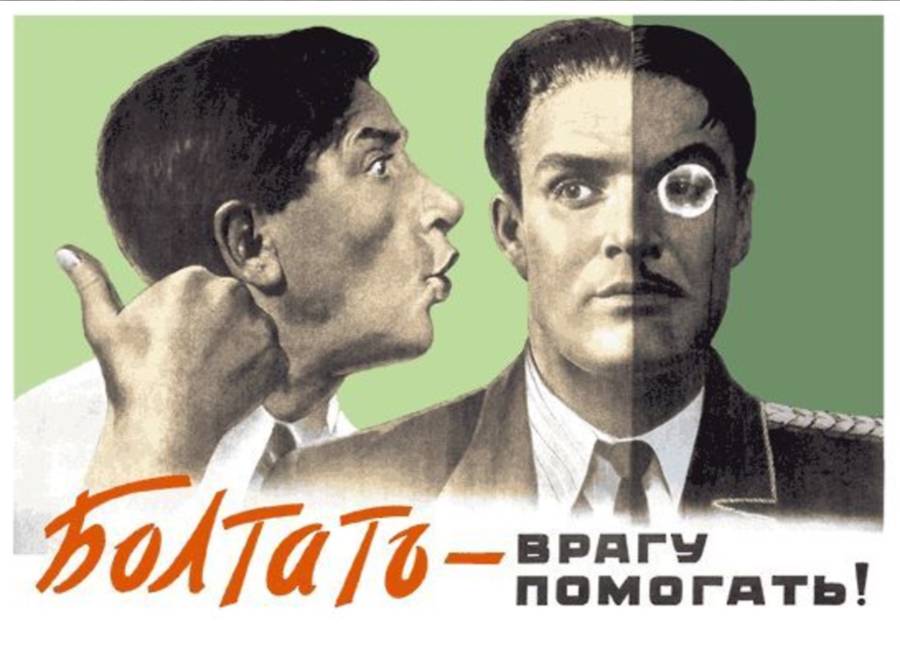 ---
"Let's conquer the virgin blue!" V. Gorlenko, 1964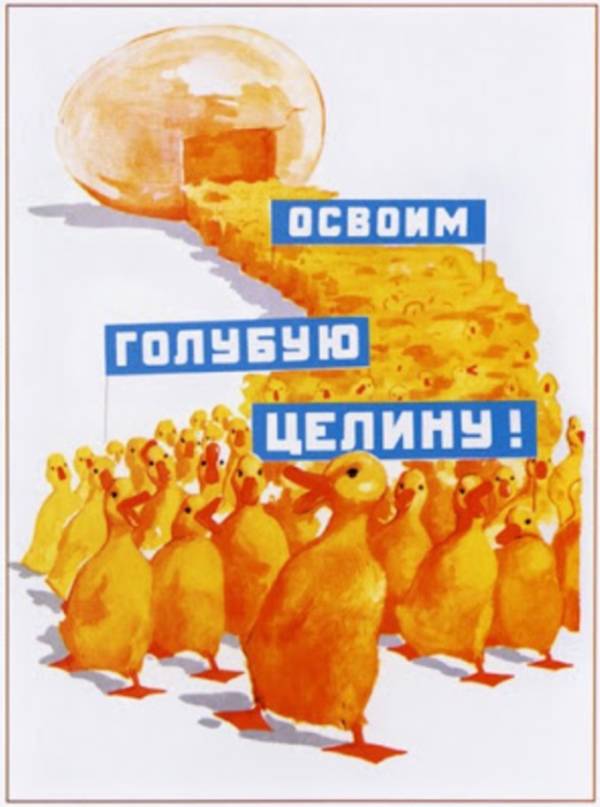 ---
"Smoke Cigarettes," Rosanov, S. Sakharov, 1950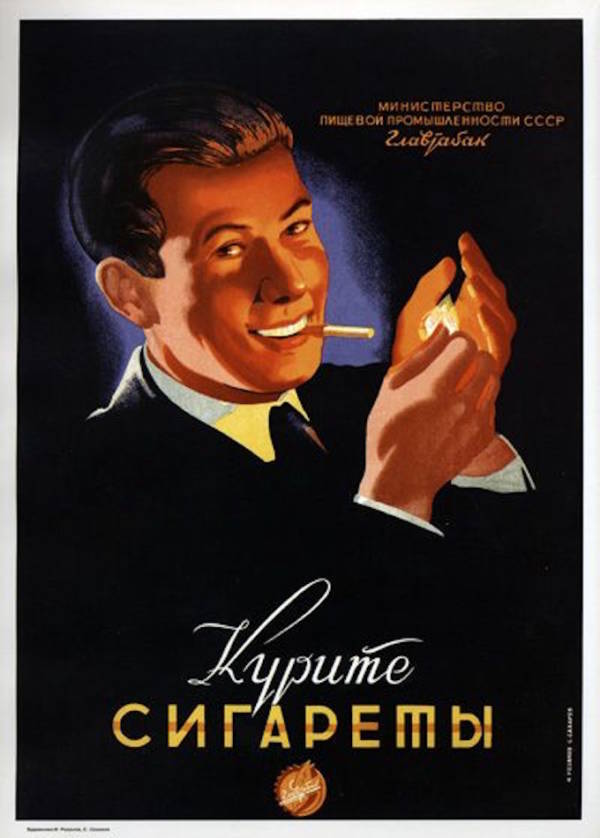 ---
"Man's power – to help the woman!" A . Rudkovich, 1970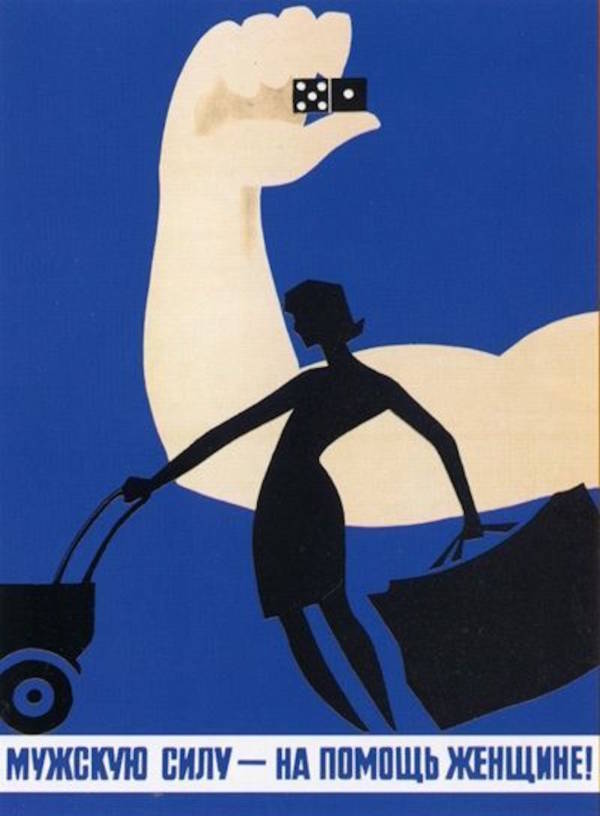 ---
"A Mighty Sports Power", B Reshetnikov, 1962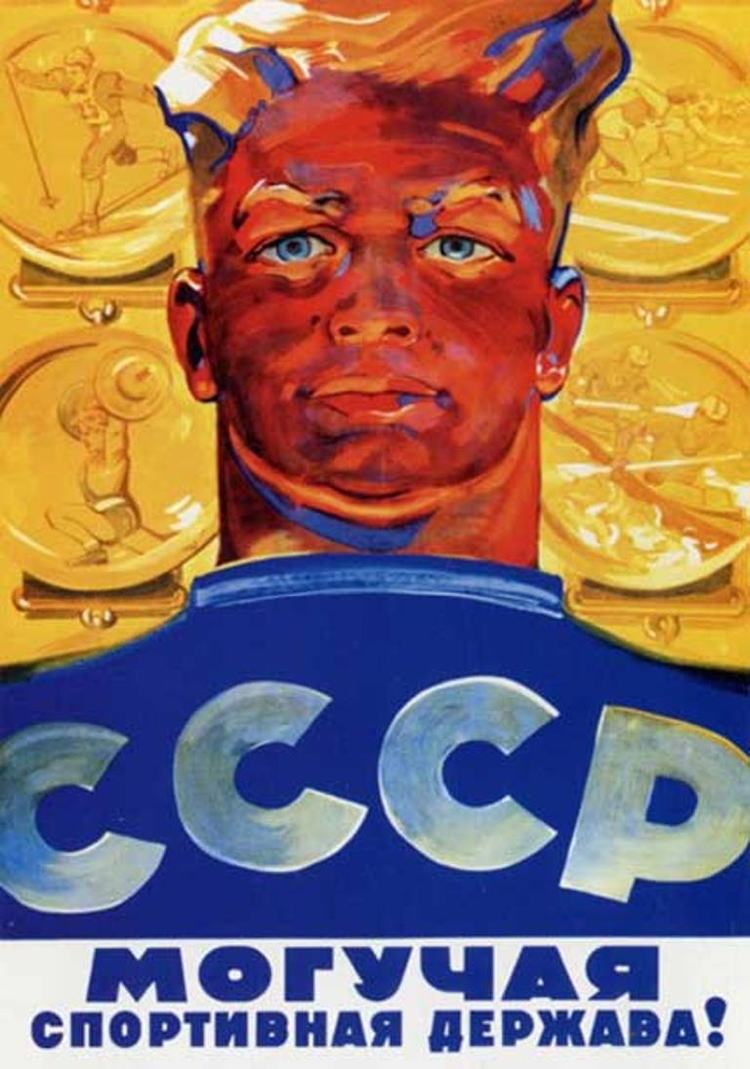 ---
"To Fly Higher Than All, Farther Than All, Faster Than All," D. Pjatkin, 1954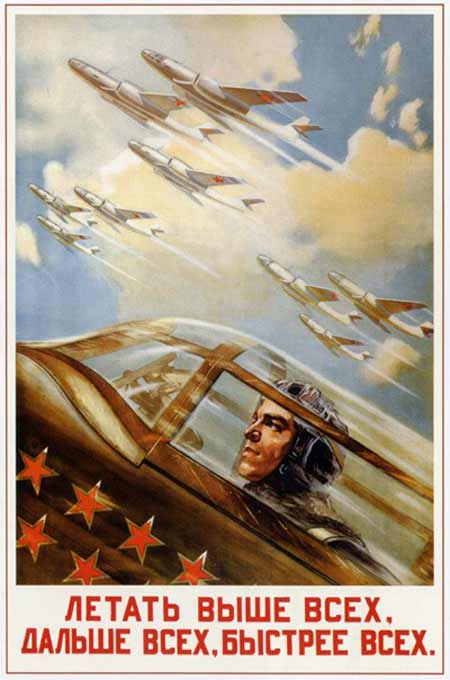 ---
"If You Want To Be Like Me - Just Train!", V. Koretskiy, 1951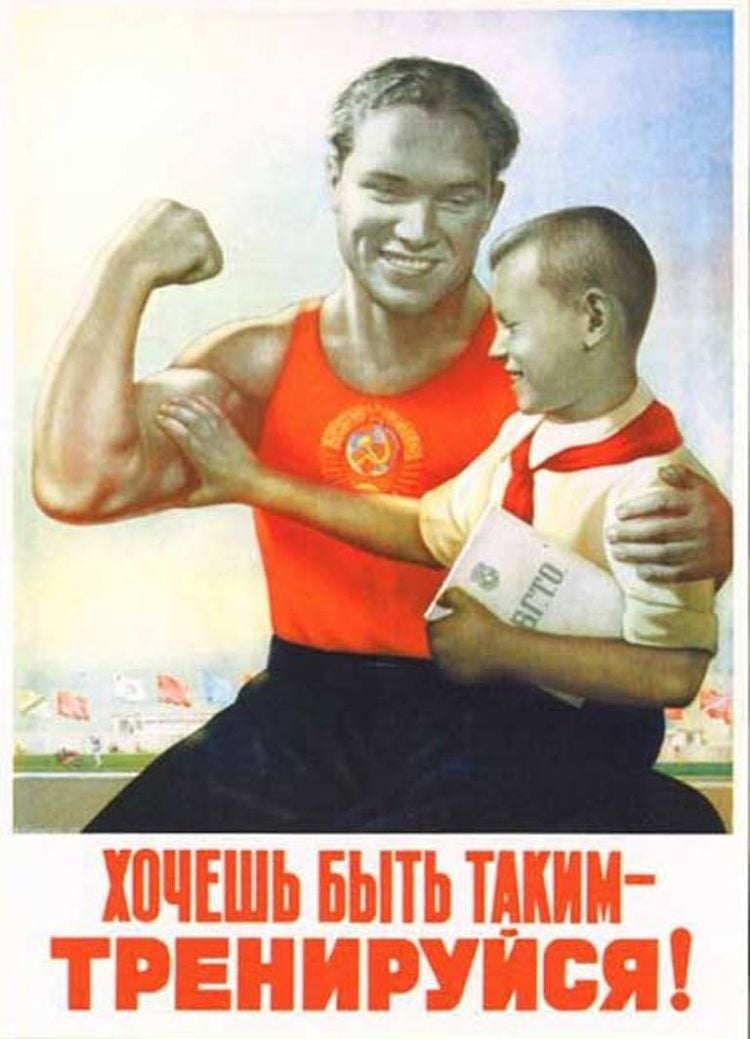 ---
"People and the Party Are Undivided," M. V. Luk'janov and V.S. Karakashev, 1978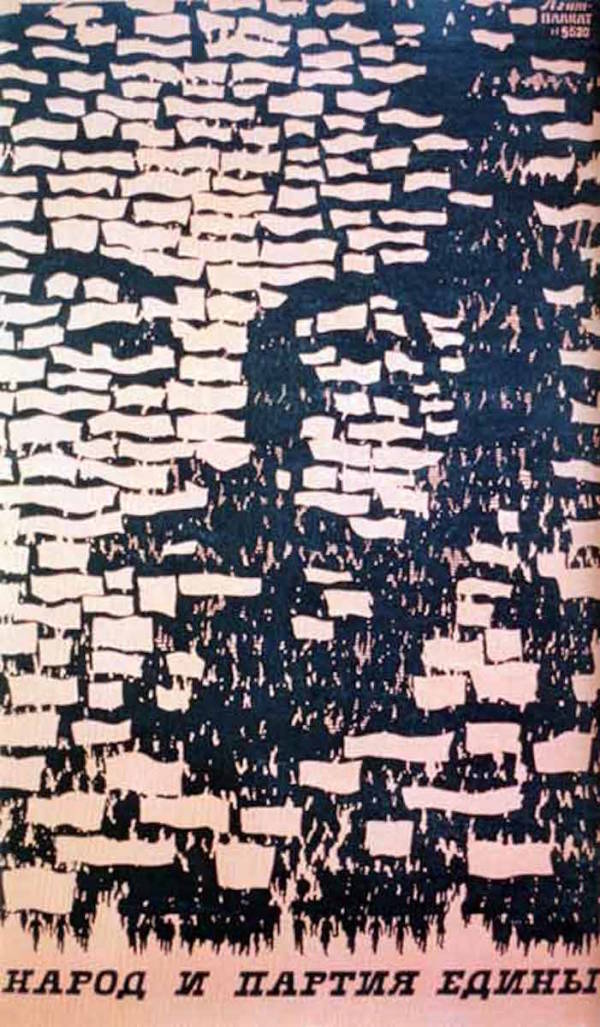 ---
"A man is a friend, comrade and brother to a man!" B. Soloviev, 1962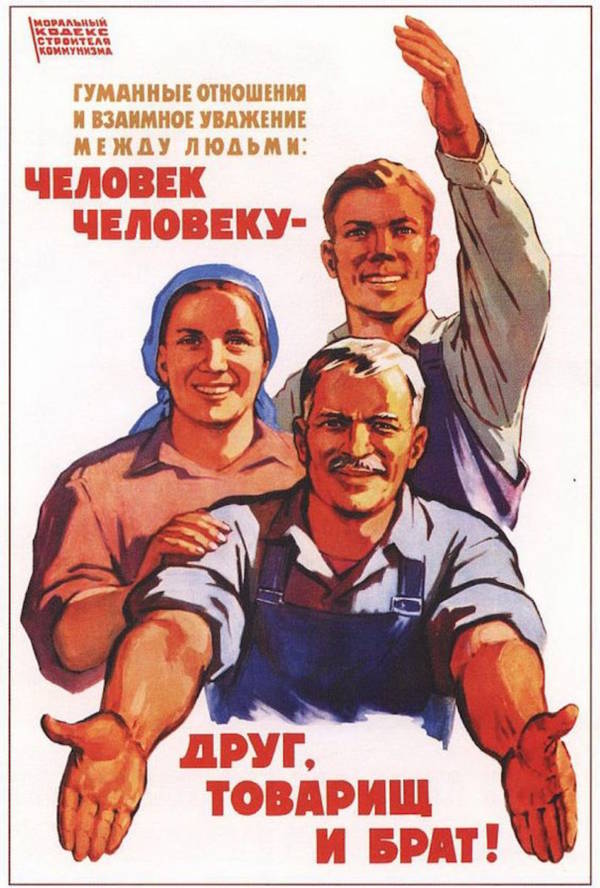 ---
"Glory to heroes of Brest Fortress," O. Savostjuk, B. Uspenskiy, 1969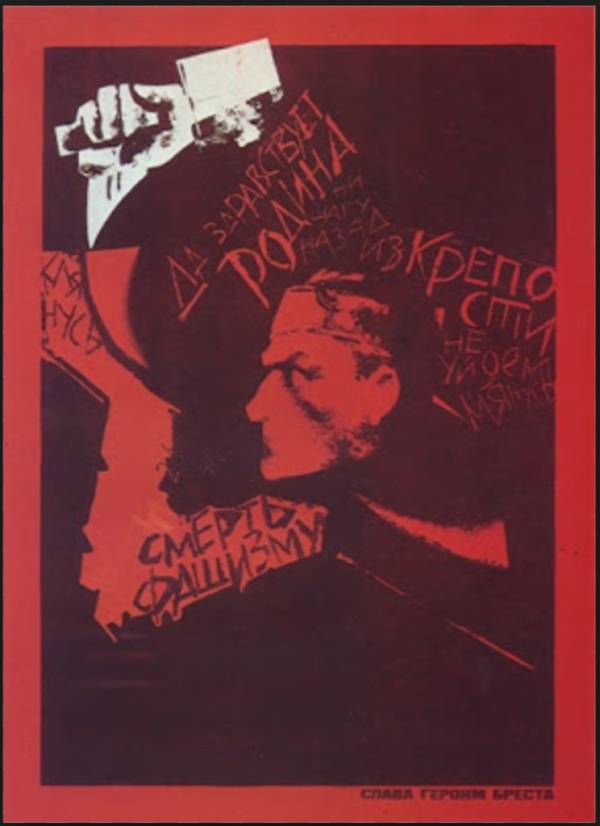 ---
"Long live everlasting, indestructible friendship and cooperation between Soviet and Cuban nations!" J Kershin, S Gurarij, 1963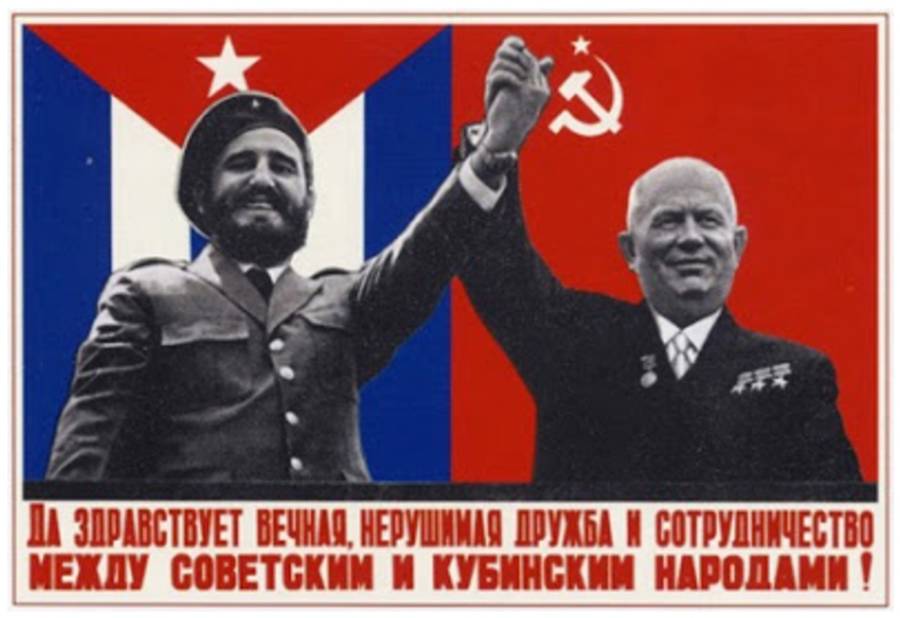 ---
"Glory to the explorers of space", A. Leonov & A. Sokolov, 1971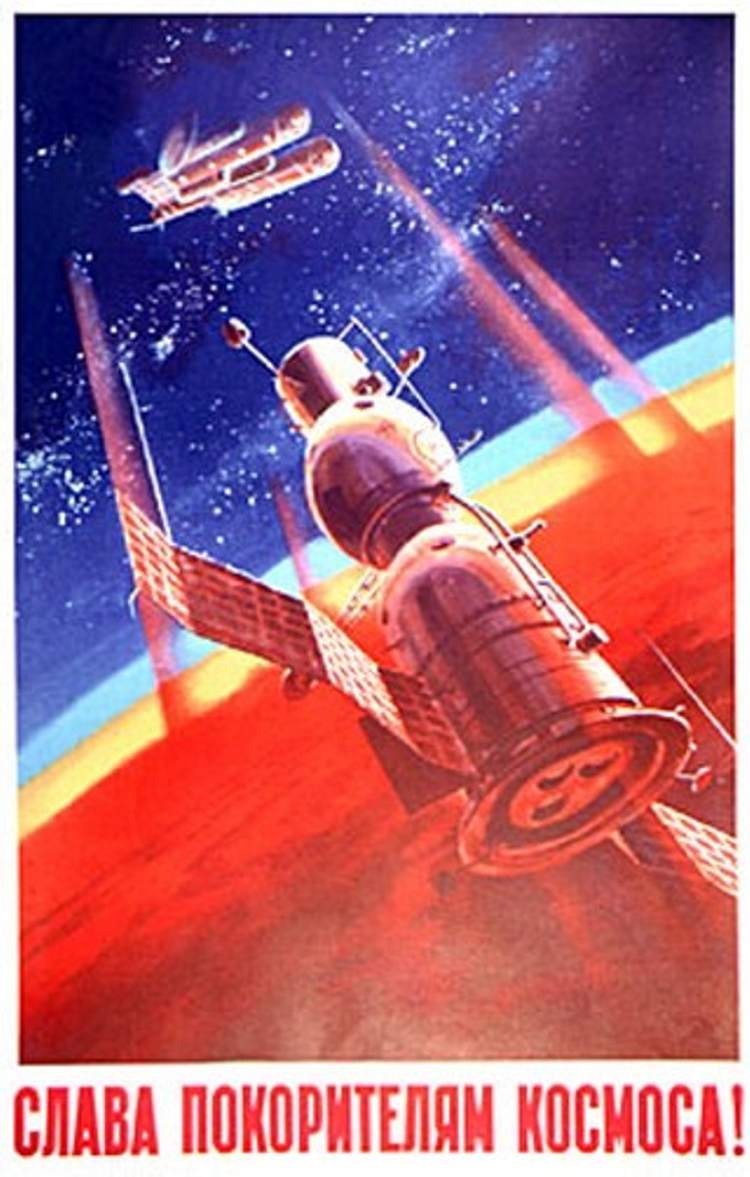 ---
"Tobacco is a poison. Quit smoking!" Ignat'ev N., 1957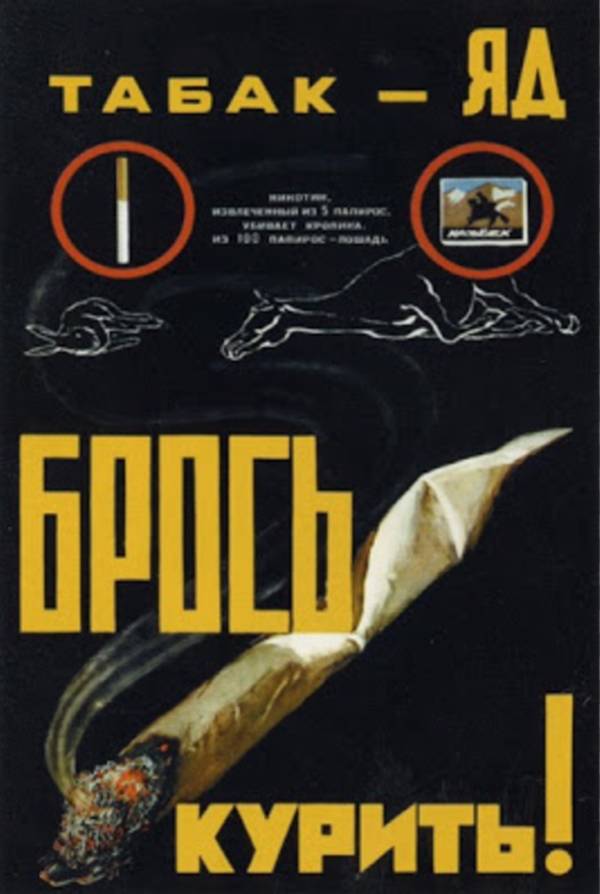 ---
"Same Year, Different Weather"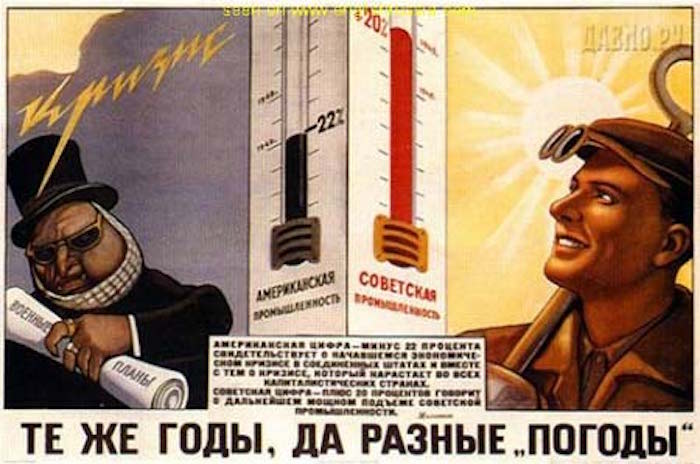 ---
"Don't you lie – ever!" G. Shubina, 1965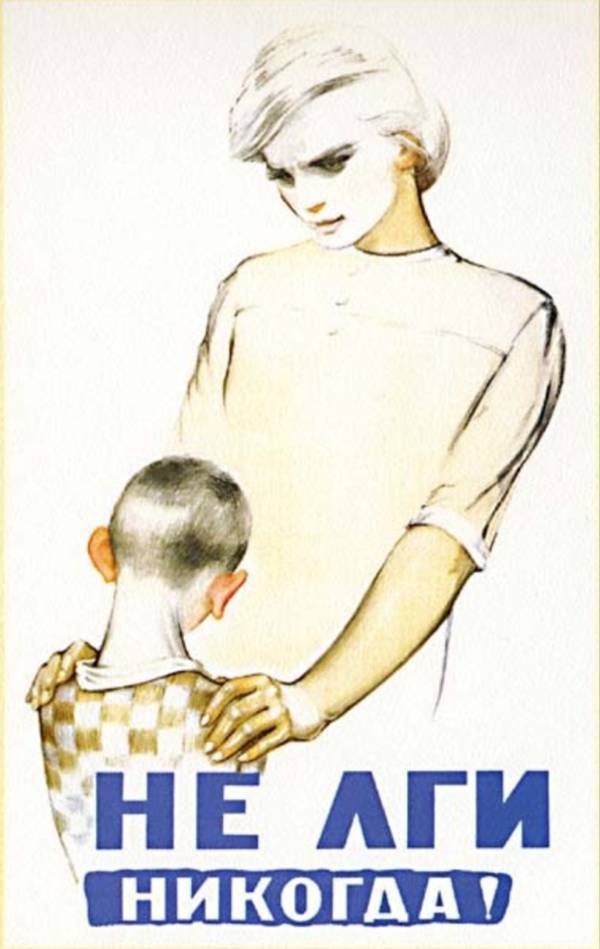 ---
"Glory to the Soviet Science!" Unknown artist, 1957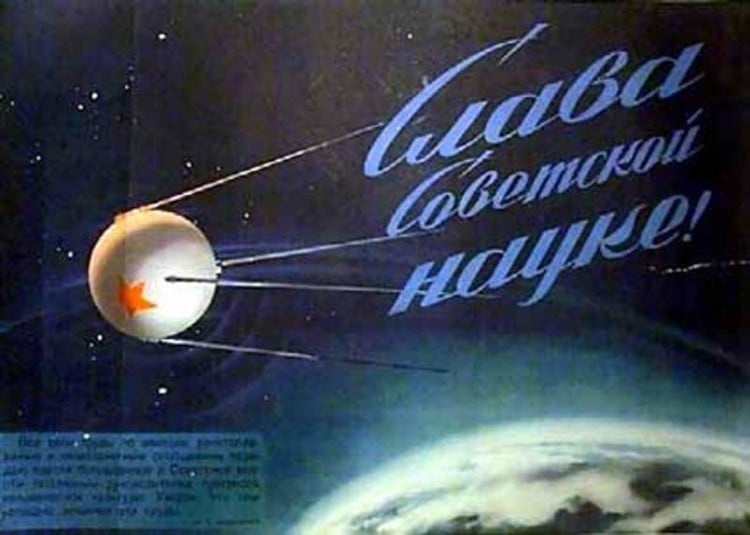 ---
In the USSR, in the USA, Unknown Artist, 1950s
---
"While I was flying round the Earth on the Sputnik spaceship, I saw how beautiful our planet is", A. Lozenko, 1987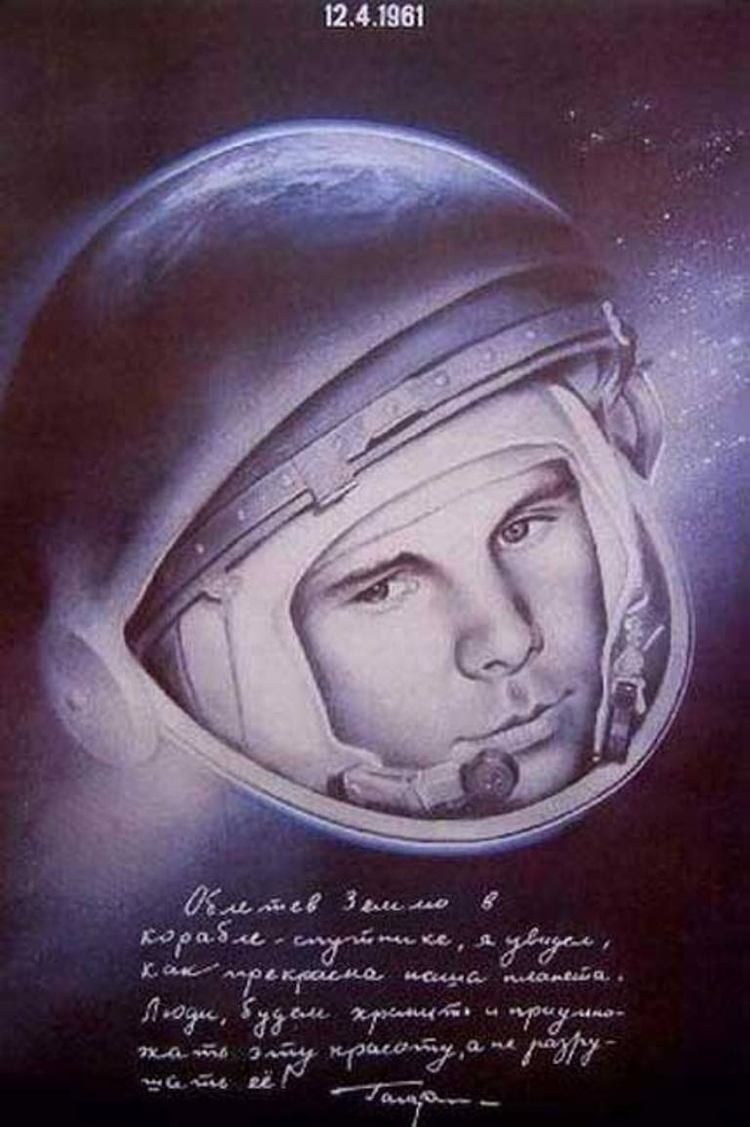 ---
"The best grape wine - The Soviet Champagne" N. Martynov, 1952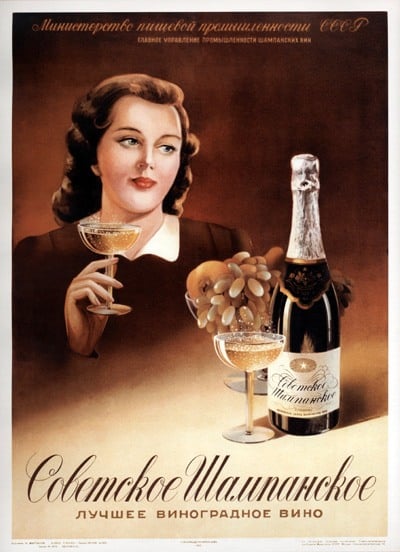 ---
"Vietnam Lives, Fights and Will Finally Win!" Suryaninov R., 1970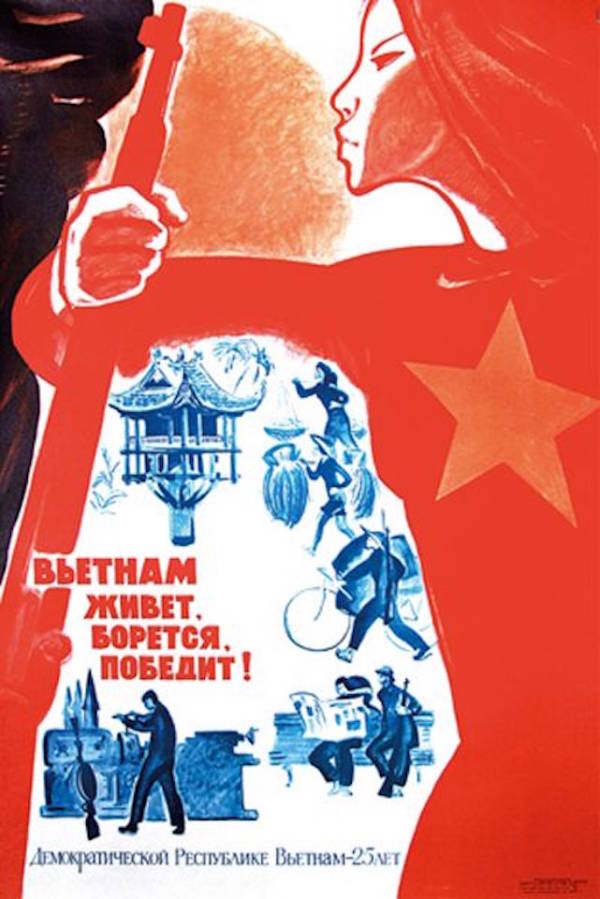 ---
"Purity – to Seas!" V. Karakashev, L. Levshunova, 1973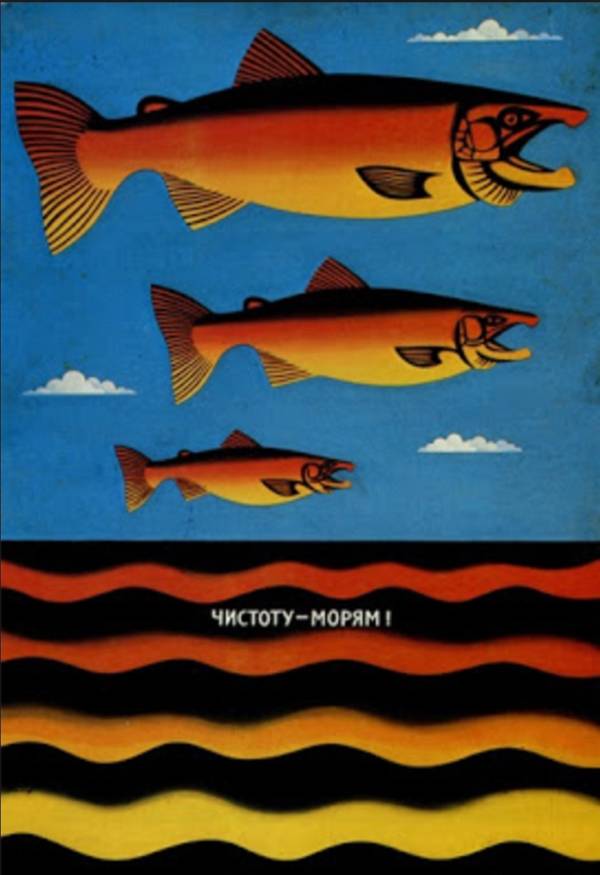 ---
"Keep in revolutionary step!" V. Zhabsky, 1975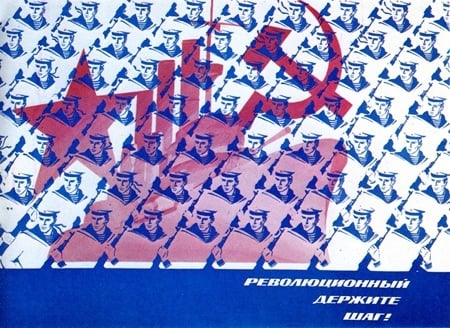 ---
Lenin, V. Briskin, 1970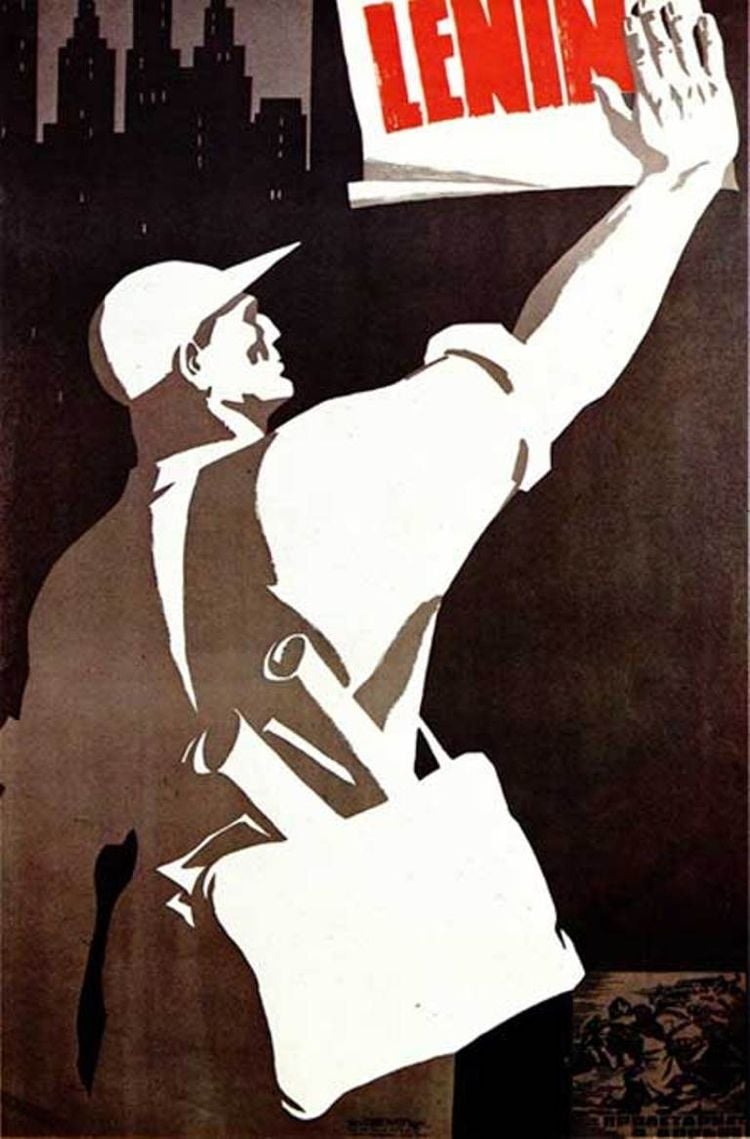 ---
"Here's our profit!" V. Koretsky, 1965
---
"Let Pluralism Live Long!" 1980's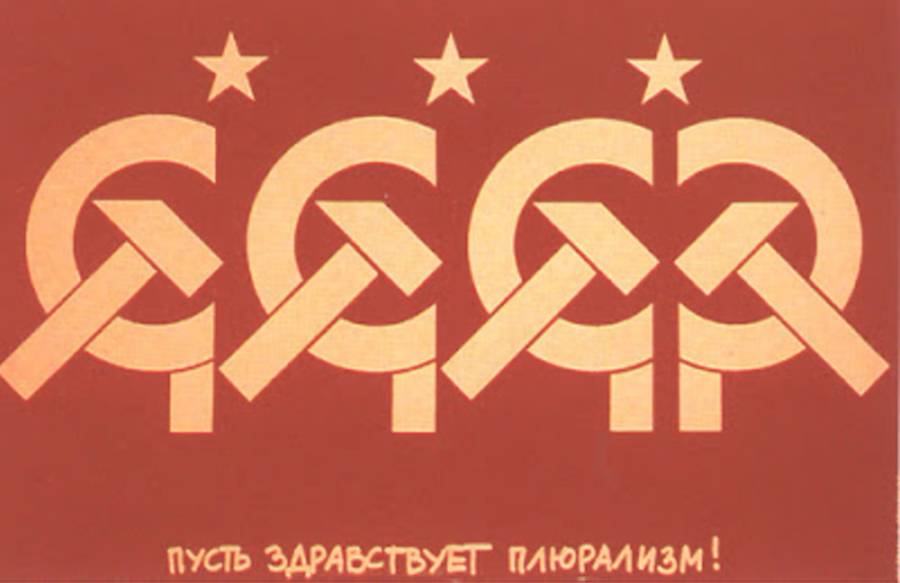 ---
During World War II, Soviet propaganda posters focused primarily on demonizing Nazi Germany and celebrating national war efforts.
Though the artistic style of those campaigns persisted into the immediate post-war period, this era's propaganda shifted to focus on all aspects of life -- be they social, athletic, technological, or economic.
The approach shifted again during the height of the Cold War, when ads were mostly meant to assure citizens of the Soviet Union's superiority over the United States.
Throughout the decades, regardless of the exact content, all Soviet propaganda posters had to be colorful, uplifting, well-designed, and eye-catching in order for the messages to really stick. And they were.
So enjoy this compilation of the twenty-five most striking vintage Soviet propaganda posters. If it didn't go against the very socialist principles that these posters were promoting, we'd say that the Soviet Union's marketing team deserved a raise.
---
Next, take a look at 21 vile Nazi propaganda posters that are insidiously well made. Then, check out these fascinating American propaganda posters from World War II.